Disney World Resort Refurb Update
By Dave Shute
Last week I had the chance to check in on most of the resort refurb projects at Disney World, including Pop Century, Caribbean Beach, Coronado Springs, and French Quarter. Here's the updates on what I found.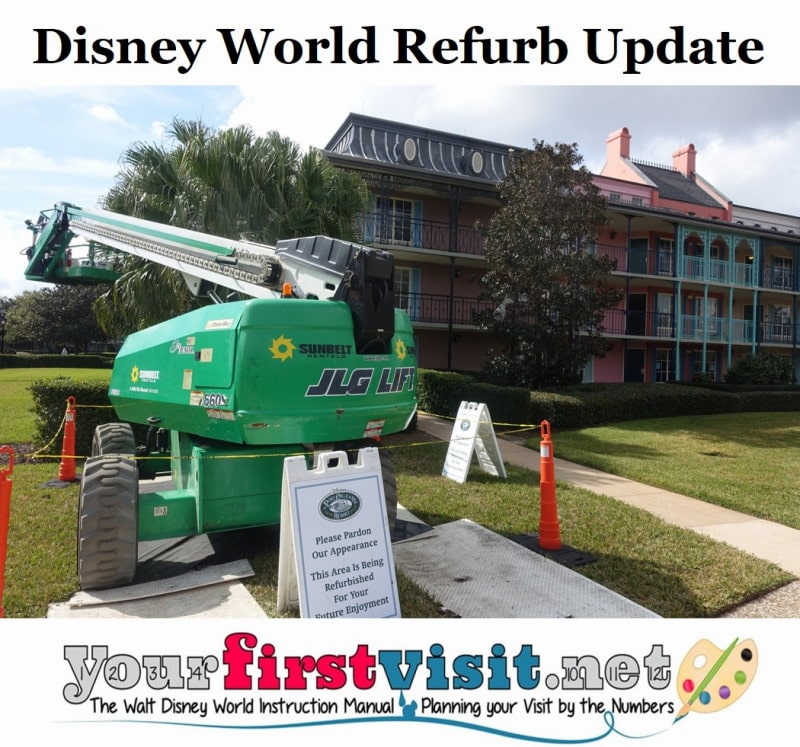 REFURB AT DISNEY'S POP CENTURY RESORT
Disney's Pop Century Resort  is having its rooms transformed from two full bed rooms to two queen rooms, with coffee makers added!
These refurbs are now half done, complete in the 90s, 80s, and 70s sections—buildings 6 to 10.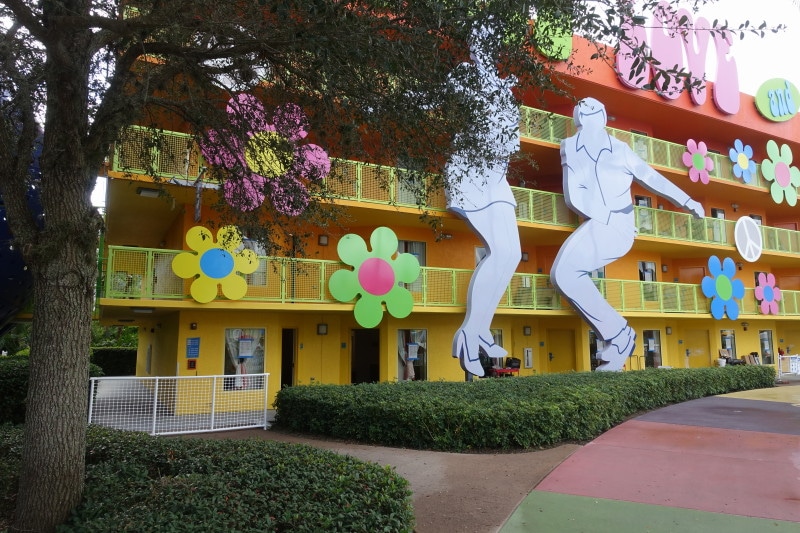 Building 5 in the 60's section is being refurbed.
For a photo tour of one of these new rooms, see this.
REFURB AT DISNEY'S CARIBBEAN BEACH RESORT
Disney's Caribbean Beach Resort is seeing major changes. Its former Barbados Village, and half of its Martinique Village, are gone, and being replaced by a new Disney Vacation Club facility.
The indoor parts of the Old Port Royale area are closed, including the dining and shopping that used to be here, replaced—at least until late summer—with temporary alternatives.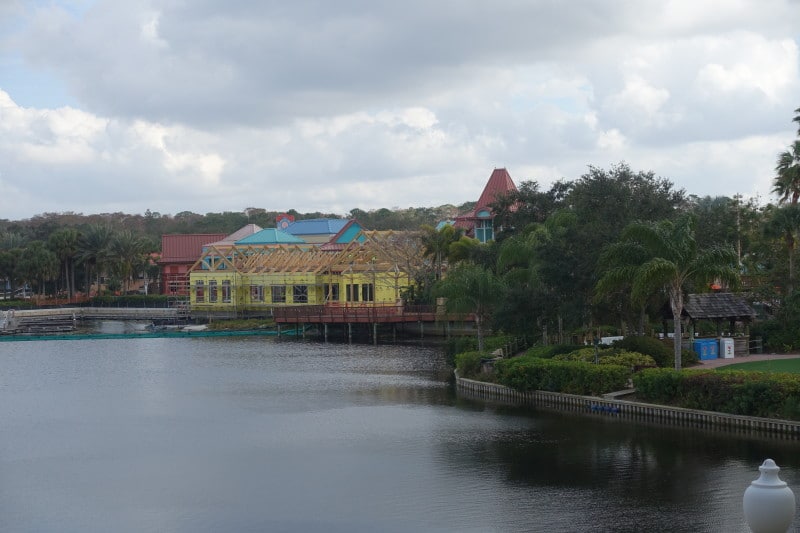 The table service restaurant that used to be here is being moved to the waterfront, and is well-along in construction.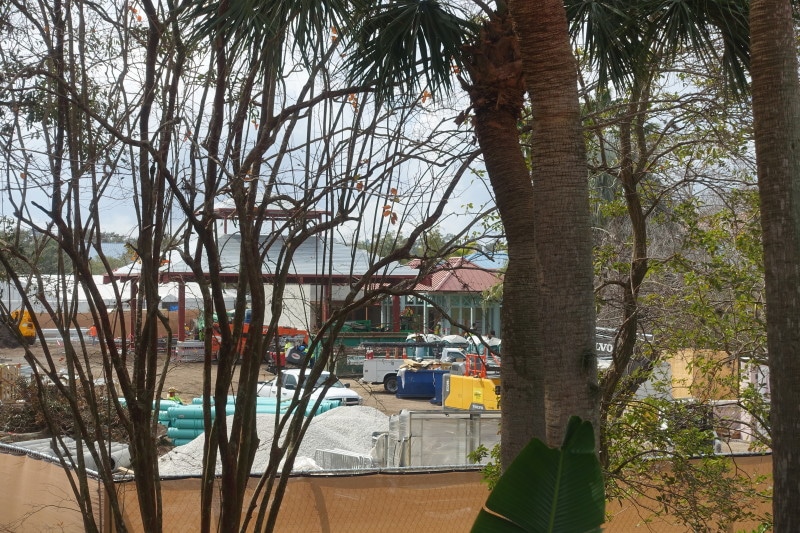 The expectation is that the check-in area will be moved into the Old Port Royal Building—a thought supported by the addition of a Port Cochere to the front of this building.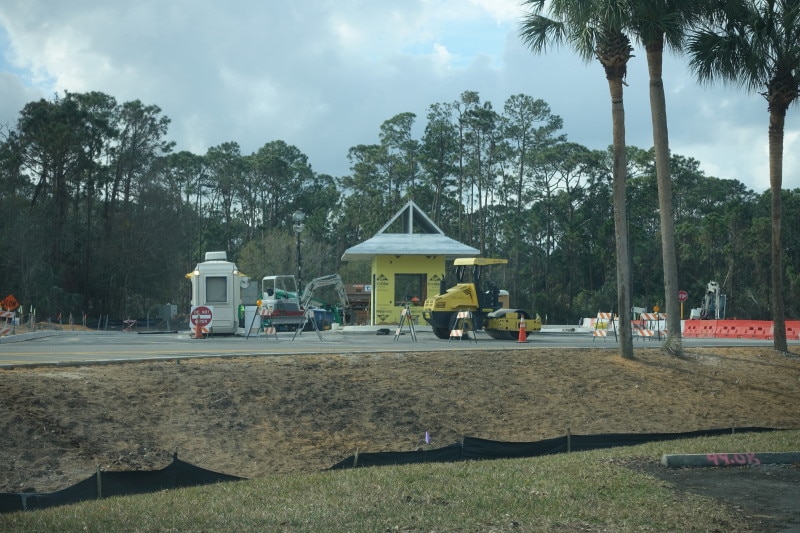 The main entrance, I believe, will be shifted to Victory Way, near Jamaica—a guard shack is being built here.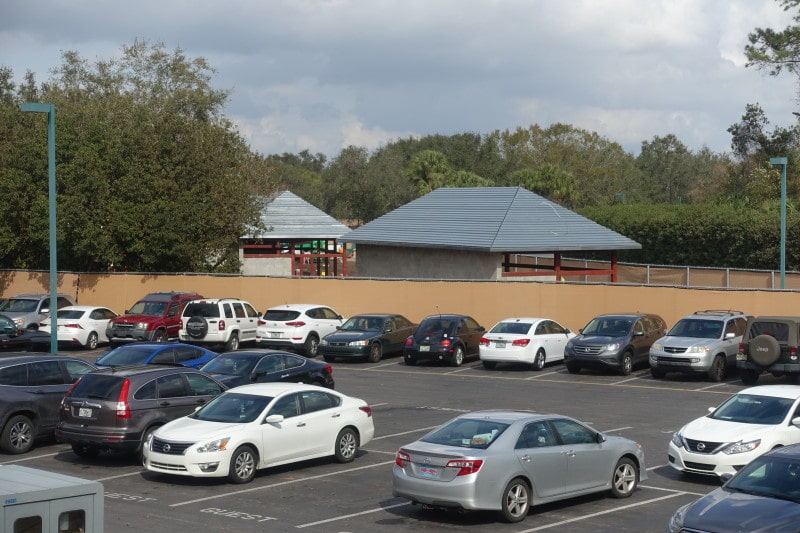 And what appears to me to be multiple bus stop shelters (three of them) are being built in a row just to the south of Old Port Royale, maybe a hundred yards from the current Trinidad North bus stop.
Given the scope of these new bus shelters, it is my fondest hope that these will completely replace the three bus stops that current serve the three accommodations buildings in Martinique, the former Old Port Royal bus stop, and the stop that serves the three accommodations buildings in Trinidad North.
There's more on the construction at Caribbean Beach here.
REFURB AT DISNEY'S CORONADO SPRINGS RESORT
Disney's Coronado Springs Resort is seeing both a room refurb project and the construction of a new bed tower on the site of the former Cabana 9b.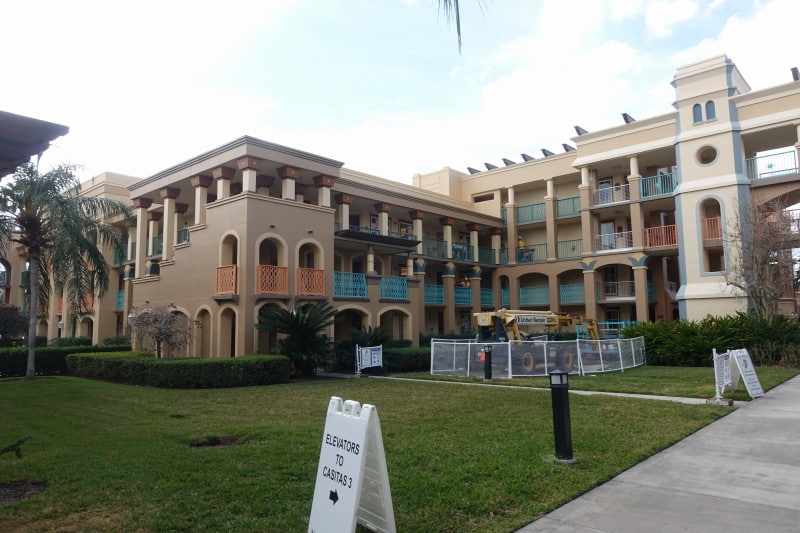 Building 1 (in the Casitas) is now done, and Buildings 2 and 4—also in the Casitas—are being worked on. So completed are Buildings 1 and 3 in the Casitas, Building 7a in the Ranchos, and Building 8a in the Cabanas.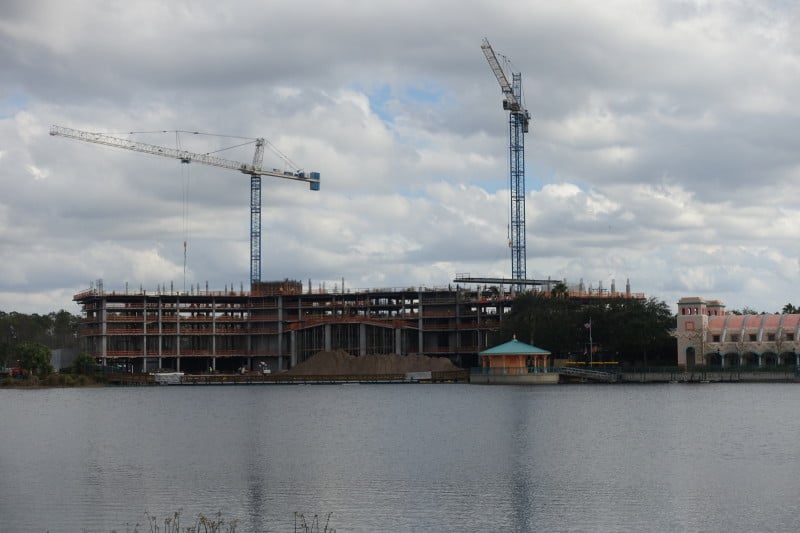 The new tower now is about 6 stories high, and although I did not get a good photo of the entry to Coronado Springs from Buena Vista, it is now tall enough to make it clear how completely it will dominate the vista of the entry road to Coronado Springs—creating a very different first impression for, e.g. those scoping out the resort for a potential convention.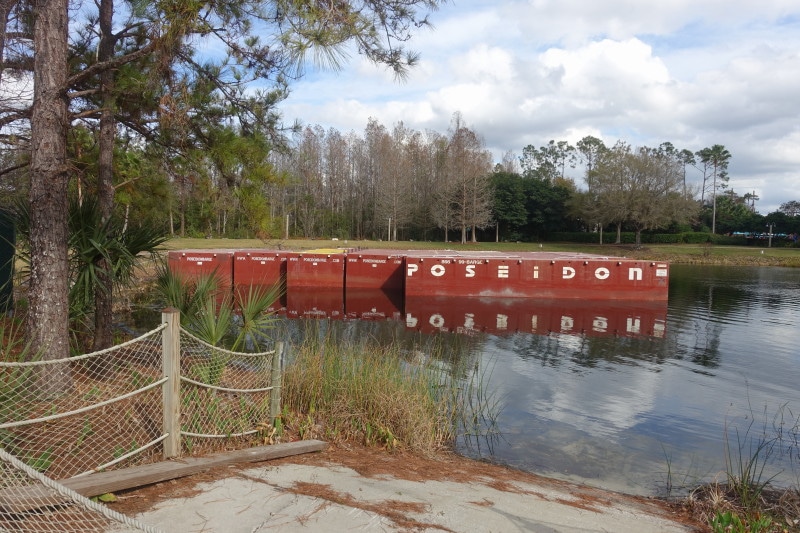 A waterside dining venue is also being added at Coronado Springs, and what I believe are the crane and pontoon barge for building it are being positioned between the Casitas and the Ranchos.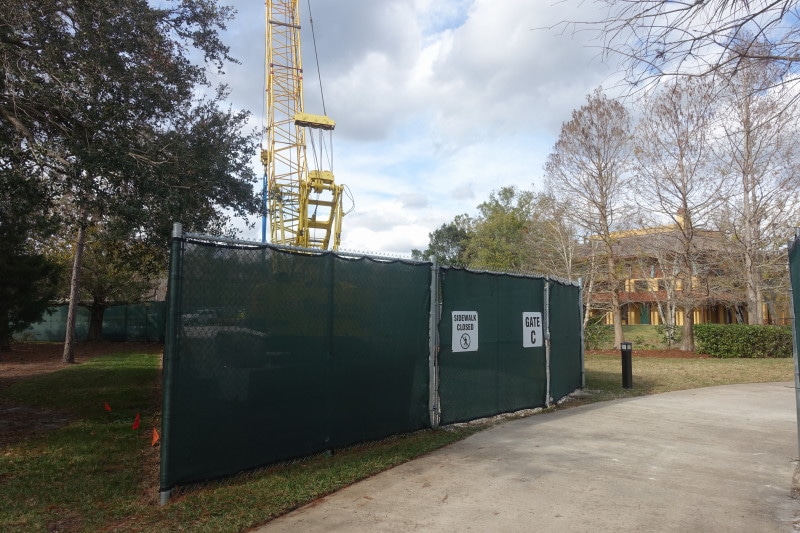 Signs and fencing are out that may at times close the path between these two areas, making the Ranchos even more inconvenient than they already were.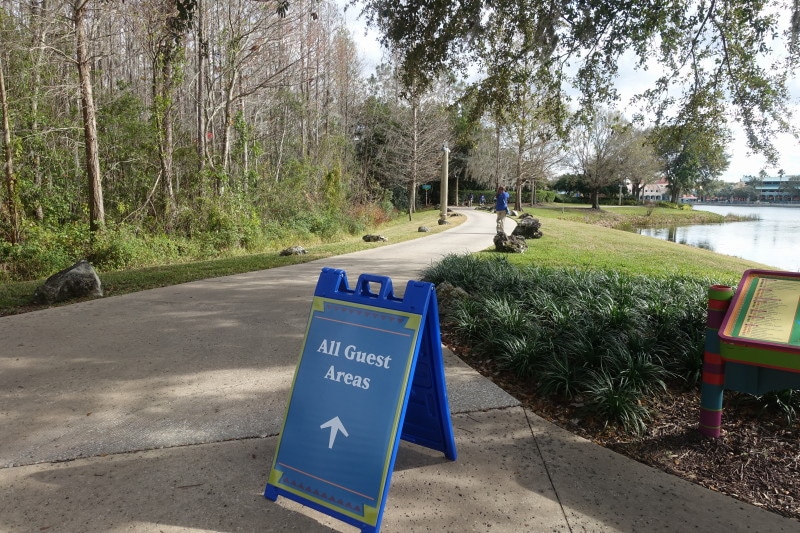 I have not stayed in one of the refurbed rooms here yet, but co-author Josh has a review of one of them here.
To keep up with the refurb here, check out Mario's Coronado Springs facebook page.
REFURB AT DISNEY'S PORT ORLEANS FRENCH QUARTER RESORT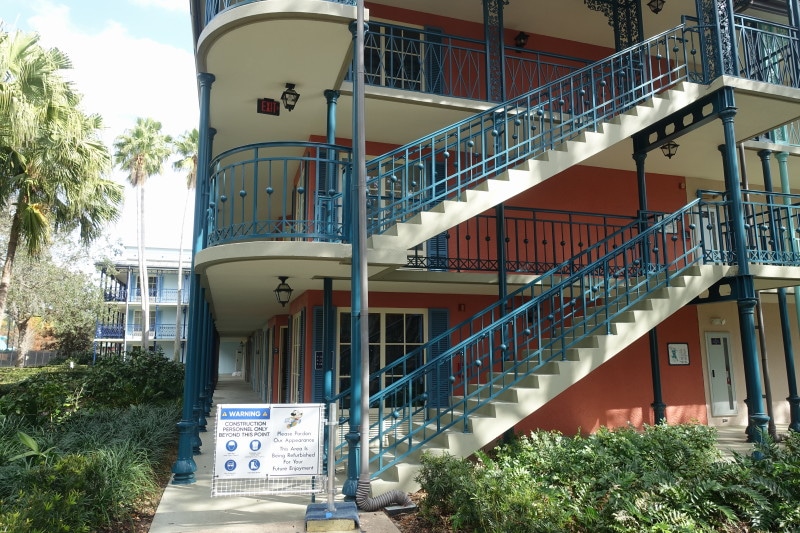 Earlier in January 2018, a room refurb project kicked off at Disney's Port Orleans French Quarter Resort, starting in Building 2.
There's not much out there on what the new rooms will be like (we should start to get guest reports as early as later this week from Building 2, if the expected schedule is followed).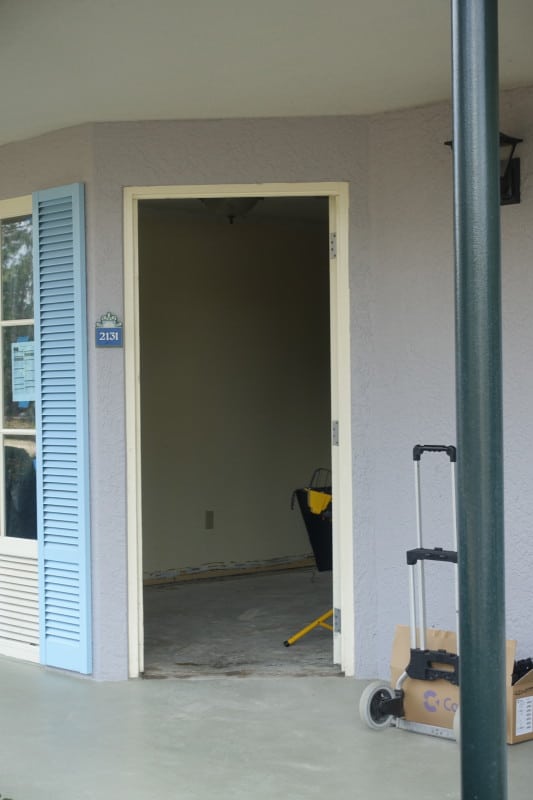 However, they are being completely emptied down to the carper, so based on recent refurb trends, expect more power points, bigger TVs, wooden floors, more structured storage, higher queen beds with luggage storage underneath, and a sliding door to the sink area.
That being said, surprises are always possible. I would swear that I saw workers unloading a stack of king beds in the construction staging area last week. I may have been wrong, or if I am right, they may simply be for the small number of king rooms that have always been here. But given what else is going on around the Disney resorts—and especially queens in Pop Century, a first for a value resort—I wouldn't rule out entirely something very different, like a king bed and a queen sleeper sofa.
You'll find more on this refurb as it unfolds and extends to Port Orleans Riverside on Andre's site here.
The long-time travel agent partner of this site, Kelly B, can help you find the best places to stay in these resorts–or anywhere else. Contact her at 980-429-4499 or kellyb@destinationsinflorida.com, or fill in the form below.


Follow yourfirstvisit.net on Facebook or Twitter or Pinterest!!
RELATED STUFF