Pop Century Refurb Begins
By Dave Shute
This morning before I drove to the airport I checked on Pop Century, and discovered its refurb has begun.
Carpets and furniture were being pulled out of the first floor east wing of Building 8, the 90s building.
Somewhat surprisingly, people were staying in rooms just ten yards away, around the corner on the south first floor wing.
I did go by before check out time, so maybe they will be out today. The alternative—that rooms will be pounded on in the same building that people are staying in—would be annoying.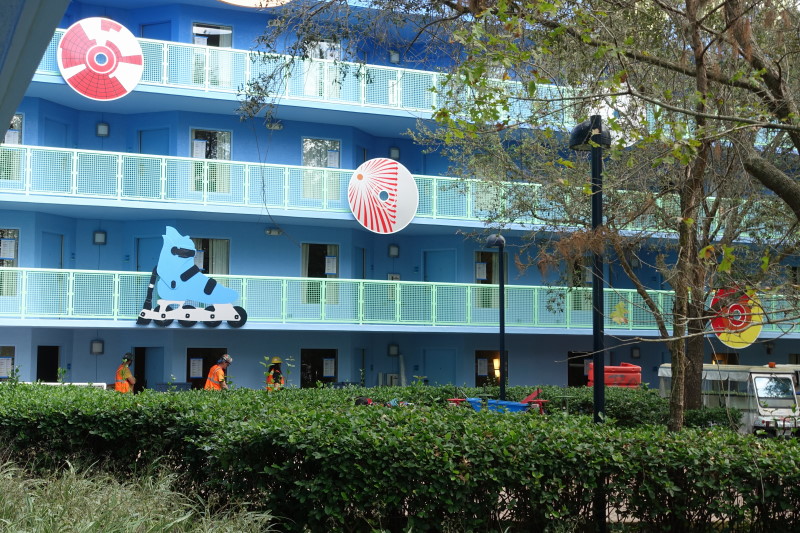 Multiple leaked photos of test rooms have suggested that the refurbed rooms will include a queen bed, a fold-down full bed, and (in a first for standard rooms in the value resorts) a coffee maker.
The refurb schedule includes 20 work days (per room).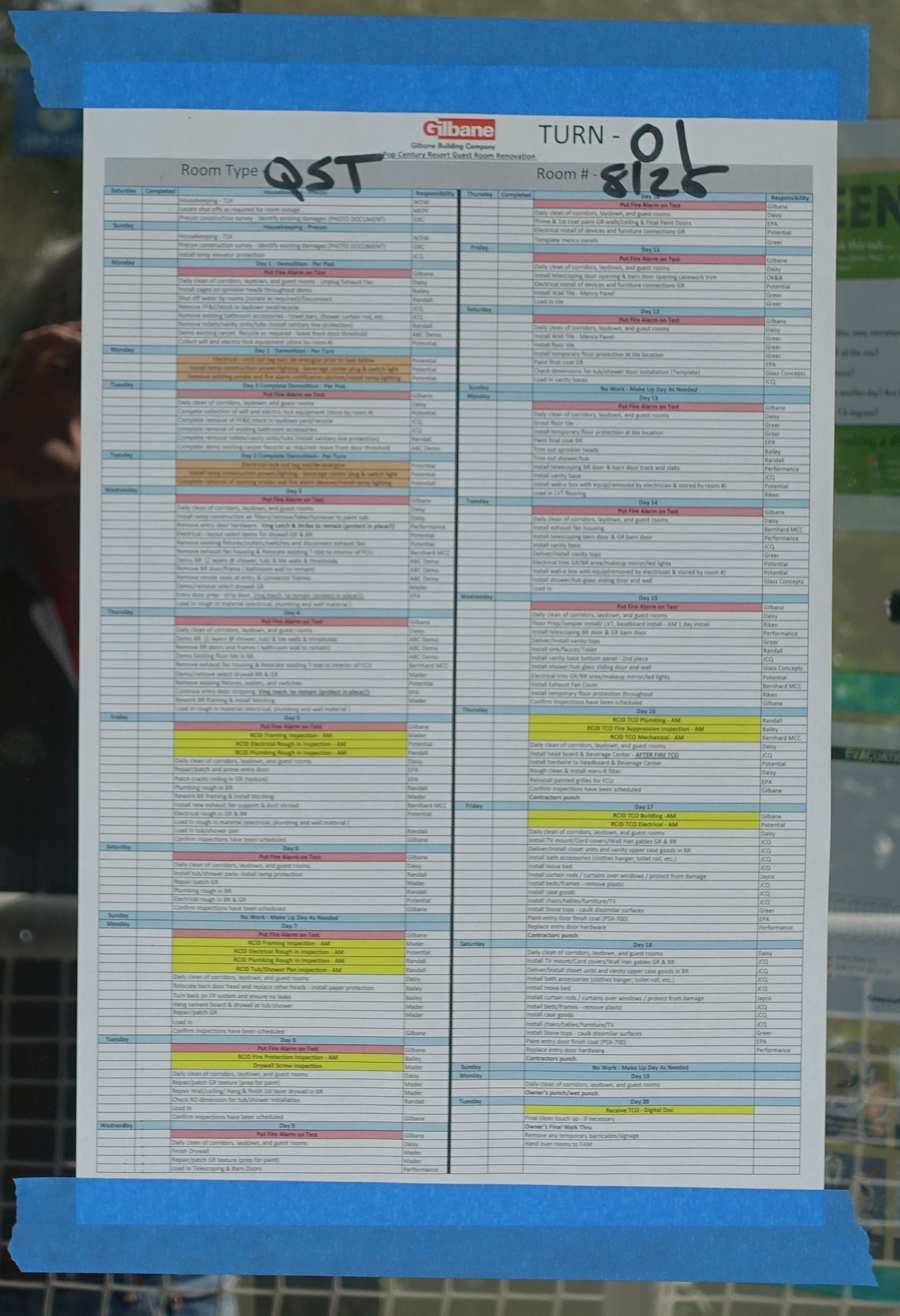 Day 16 (click to enlarge, but it's still not that good a photo) includes "Install…Beverage Center" and Day 17 (and 18) includes "Install Inova Bed."  So the fold-down bed is real, and the coffee maker may be the "Beverage Center."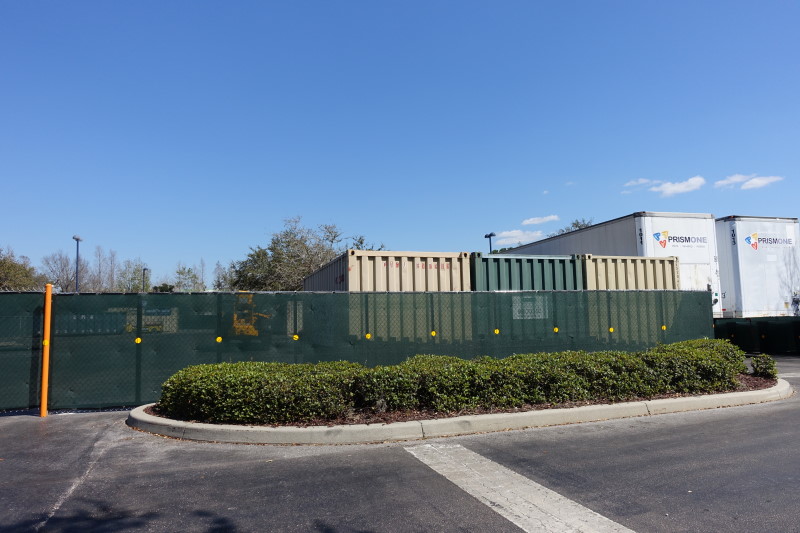 Staging of furnishings, etc., is over in the lot between Building 7 and Cars at Art of Animation, so likely the sequence of refurb will go roughly south to north, or 80s/90s to 50s.
I'll let you know more once some of these refurbed rooms re-open!


Follow yourfirstvisit.net on Facebook or Google+ or Twitter or Pinterest!!
RELATED STUFF