Wilderness Lodge Refurb Should be Complete by Mid-Summer
By Dave Shute
WILDERNESS LODGE SHOULD COMPLETE REFURB BY MID-SUMMER 2017
Late last week Disney World announced that the new Disney Vacation Club units at the Wilderness Lodge, known as Copper Creek, would begin booking on March 21, 2017 stays beginning July 17, 2017.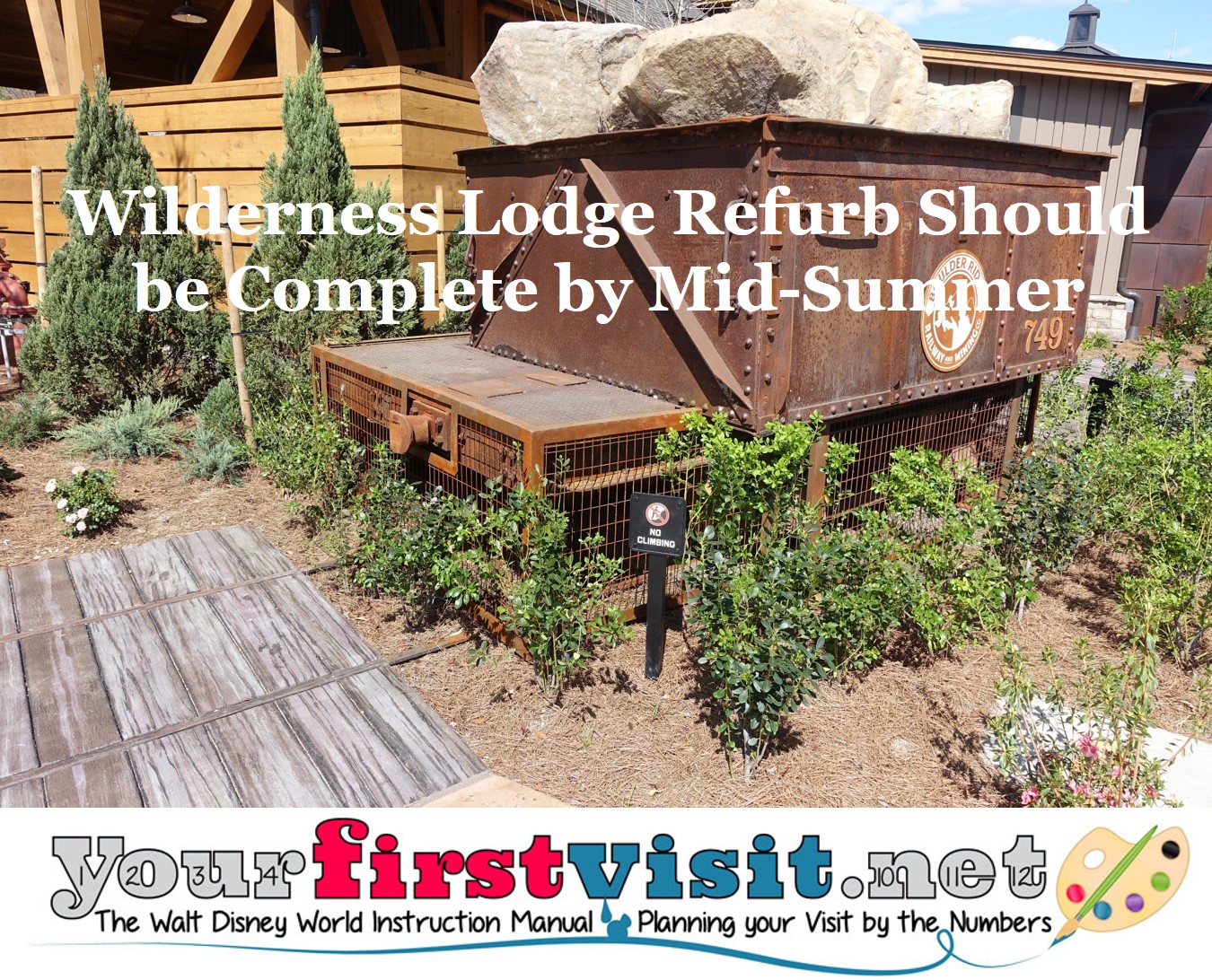 This suggests that the construction walls in the upper lobby will be down, and the refurbed smaller pool and the amenities around the lake will be re-opened by then.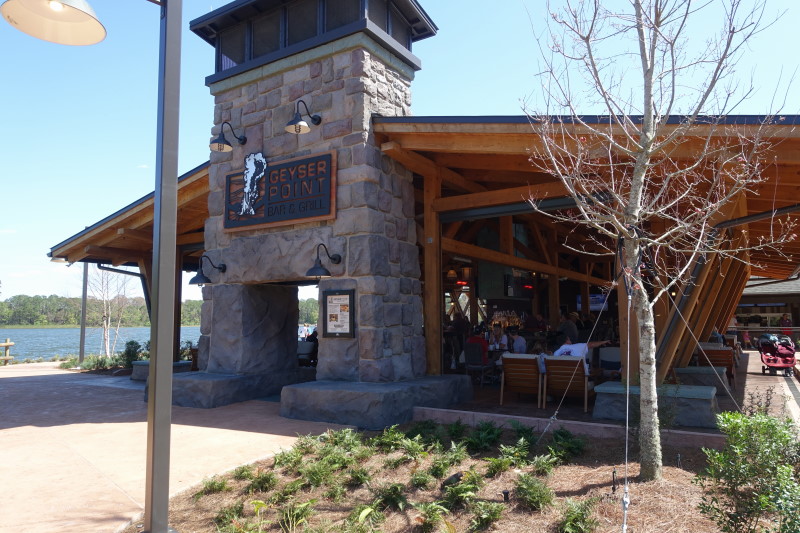 They may be open even well before then—the new pool bar and grill, Geyser Point, is already open.
Geyser Point is also replacing Wilderness Lodge quick service Roaring Forks while it is closed for refurb.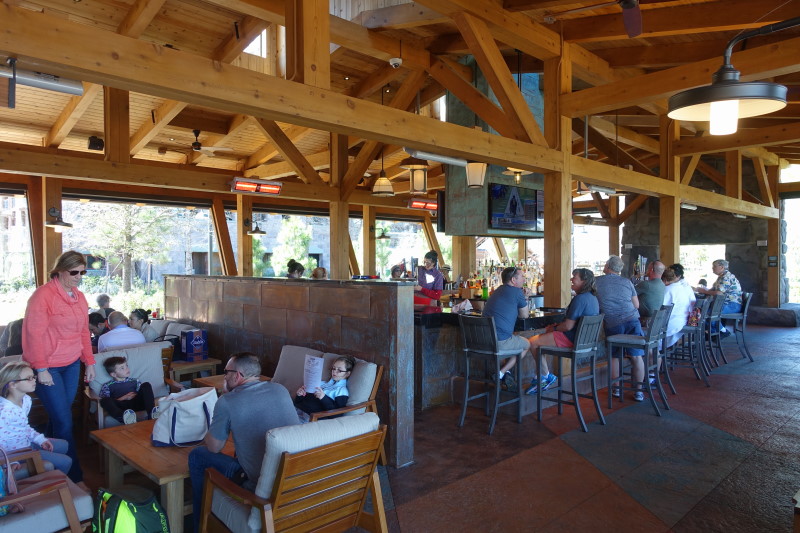 Geyser Point is both a lovely lakeside full service bar—though a bit windy on my visits over the weekend…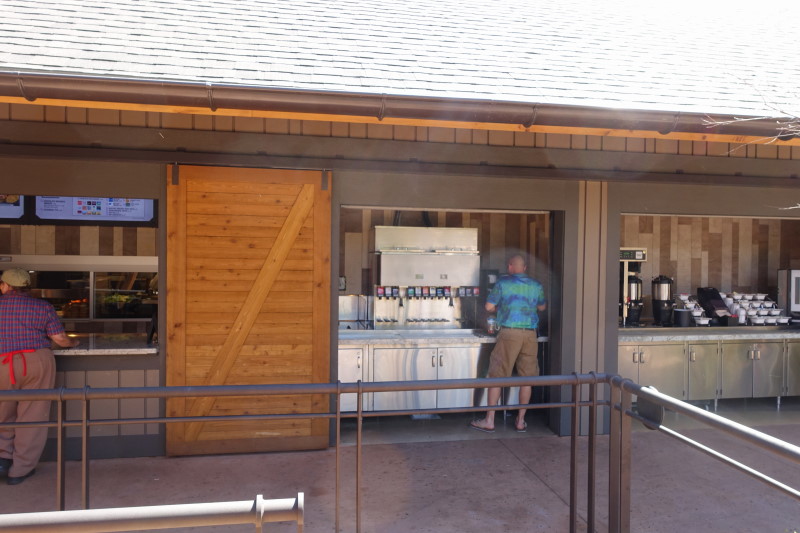 …and a seating area for the adjacent quick service venue, which also has a refillable mug station.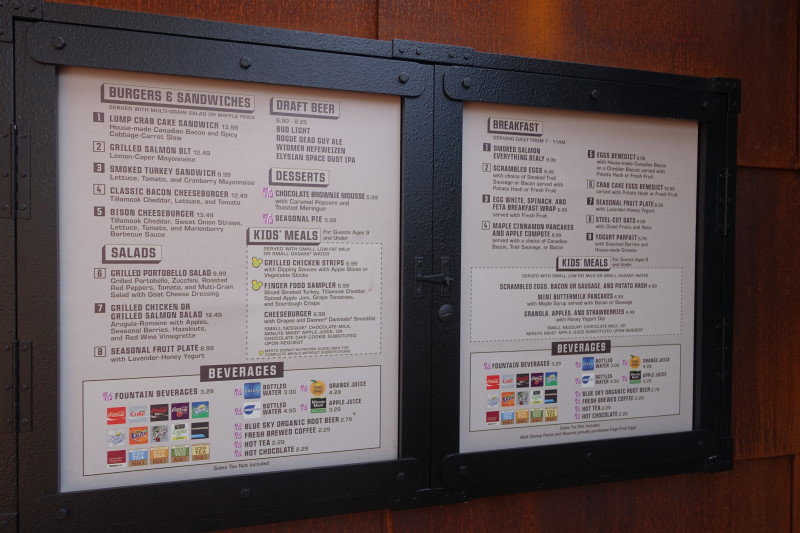 The Geyser Point quick service menu, which I had a chance to visit over the weekend.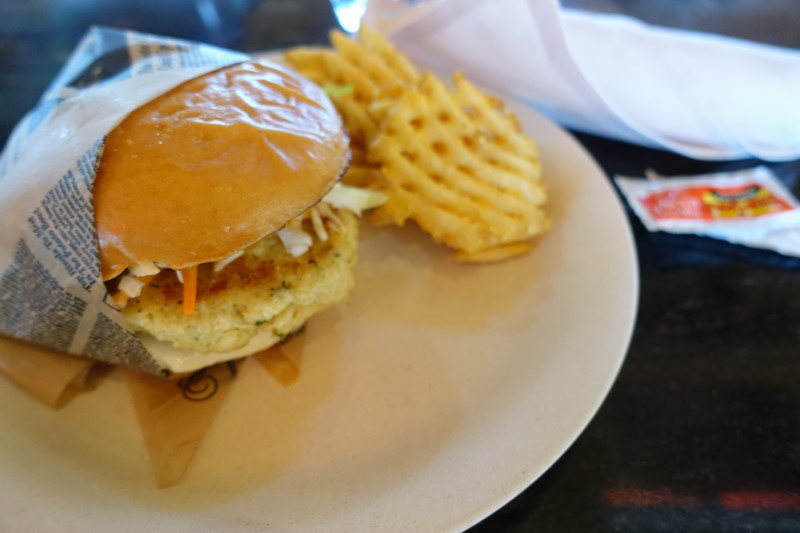 The lump crab cake sandwich.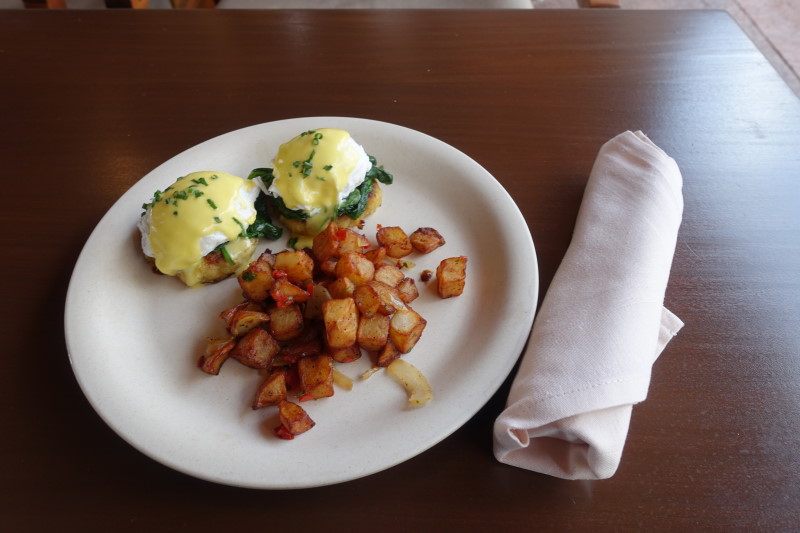 Crab cake eggs Benedict. Loved them both.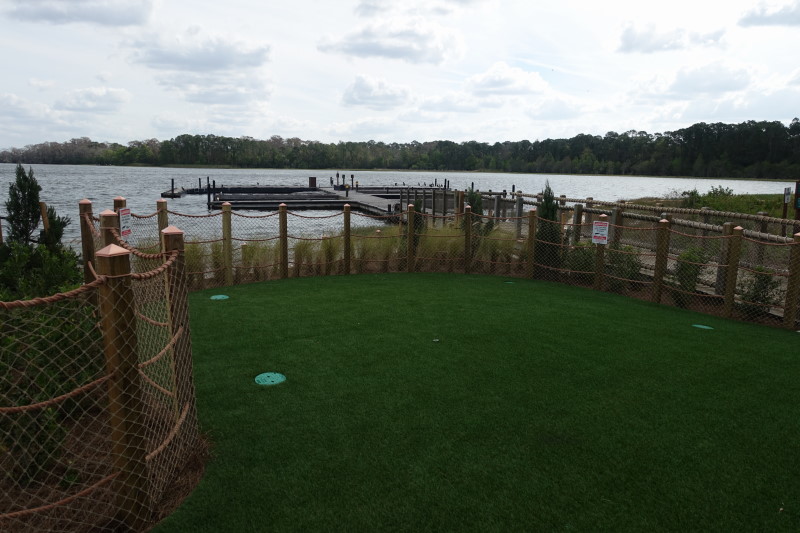 The marina is ready to go…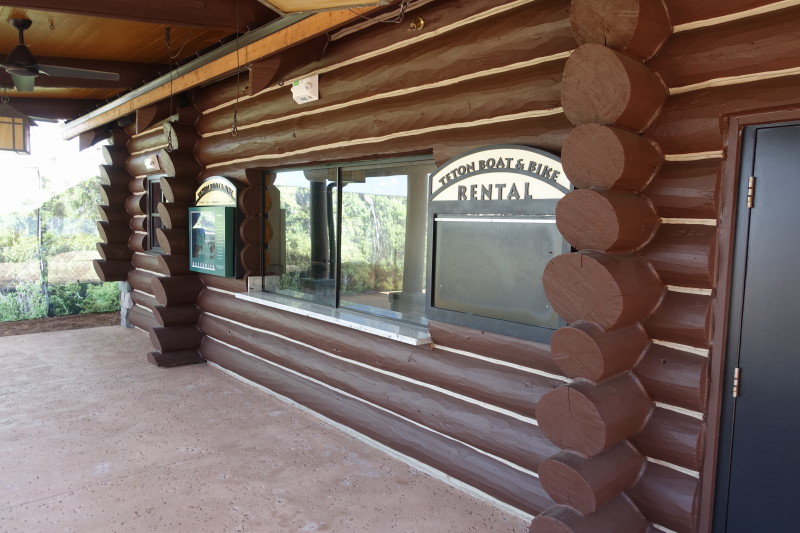 …as is the bike and boat rental.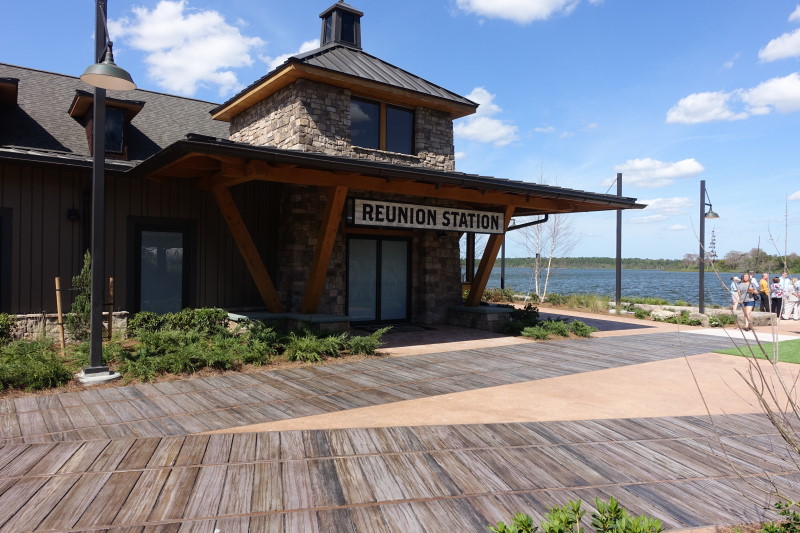 Something called "Reunion Station" is also here, backing up to the quick service—a DVC community room? A childcare center? A new spa? No one knows, though it looks far too small to be a third table service venue.
The re-done second pool is making substantial progress. Here it is in early March: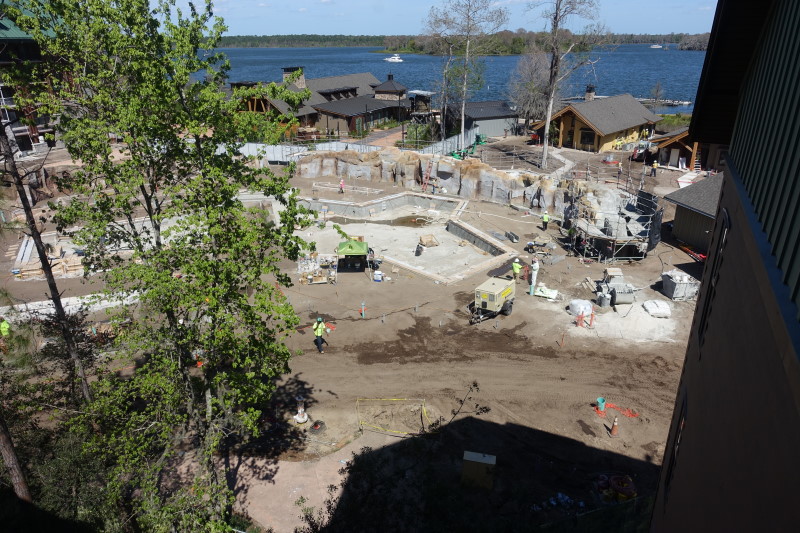 And here's how it looked in late January: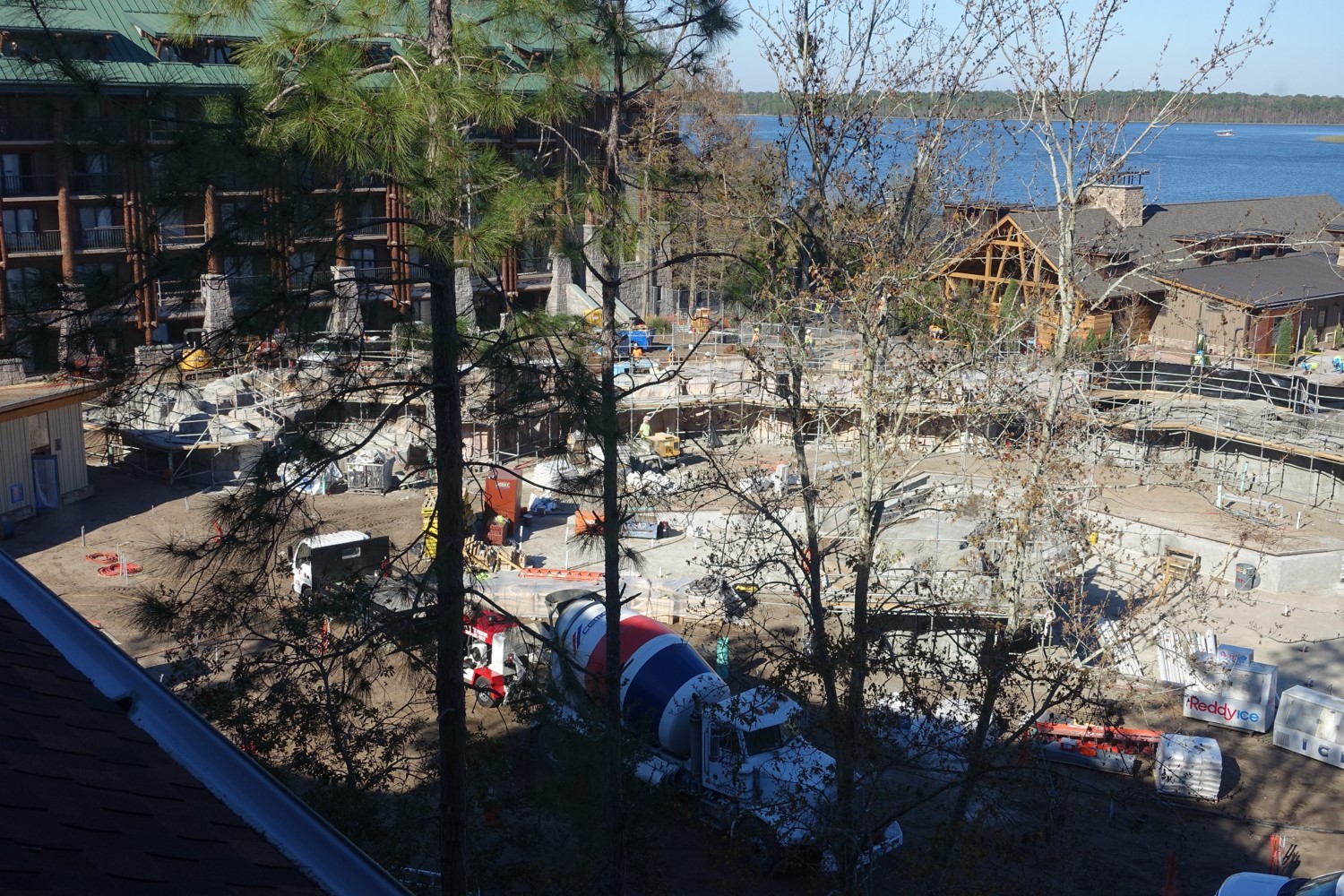 The pool besides being its own thing also is part of the construction pathway to the wing of the Wilderness Lodge that's being converted into Copper Creek. So it likely won't re-open until these new spaces are largely done.
Based on how Copper Creek looks from the outside…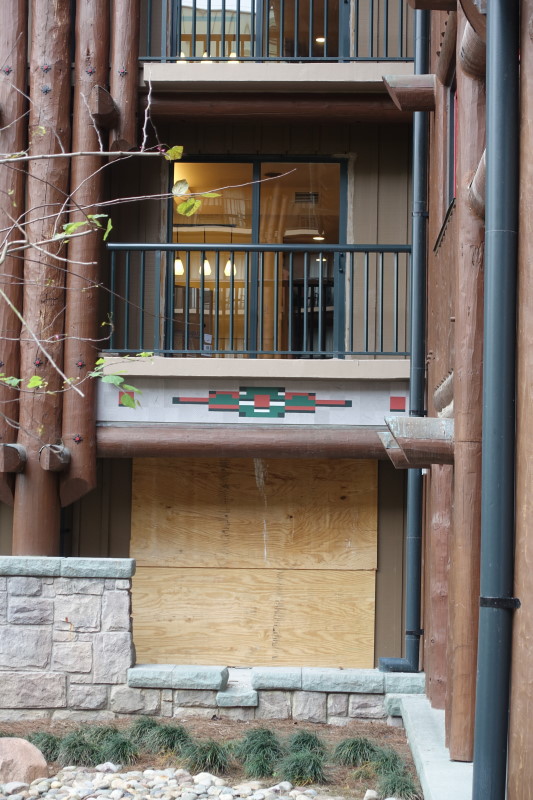 …some rooms have a way to go.


Follow yourfirstvisit.net on Facebook or Google+ or Twitter or Pinterest!!
RELATED STUFF