Disney World Guide Book Giveaway!
By Dave Shute
Hey!
This contest is over,

and the winners are here.

On New Year's Day—the first day of 2017—I will pick five winners of signed copies of The easy Guide to Your Walt Disney World Visit 2017, the latest edition of the best-reviewed Walt Disney World guidebook ever published.

From all the eligible comments on this page, I will pick three winners on the merits, and two randomly.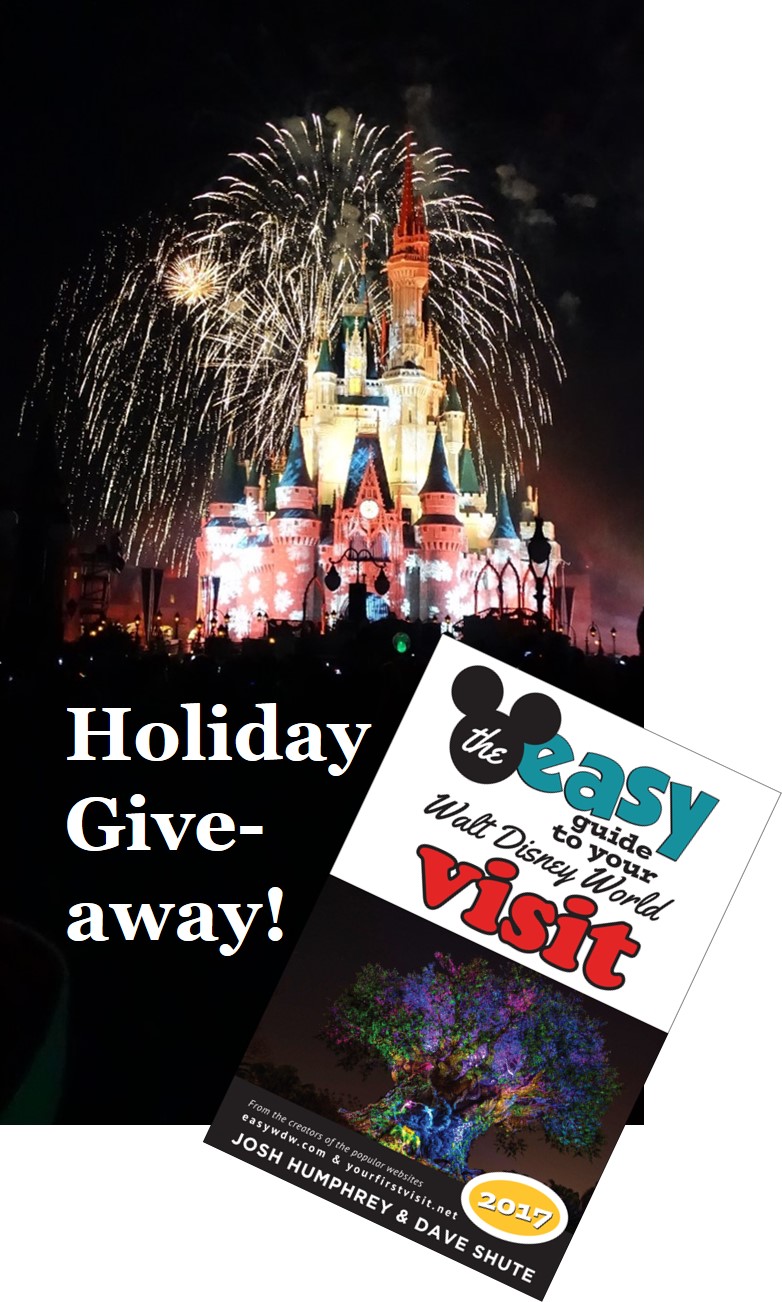 Eligible comments need to include two statements:
One about how either this site, or The easy Guide itself, has actually helped you plan a Disney World trip
And, in the spirit of the season, another statement about how another site (or another guide book) has ALSO helped you. The obvious selections here would be co-author Josh's easyWDW.com and/or a prior edition of our guide book, lol, but your statement could be about any other Disney World site or any other guidebook!
(Note that live links to other sites are OK, but because I get so much spam, they will get held for my approval, so may not show up right away.)
Want a free, signed copy of the best-reviewed Disney World guidebook series ever written? Then page down and add a comment now.


Follow yourfirstvisit.net on Facebook or Google+ or Twitter or Pinterest!!
RELATED STUFF