Master Bedroom and Bath Kidani Village at Disney's Animal Kingdom Villas
By Dave Shute
(For the first page of this review of Kidani Village, see this.)
THE MASTER BEDROOM AND BATH AT KIDANI VILLAGE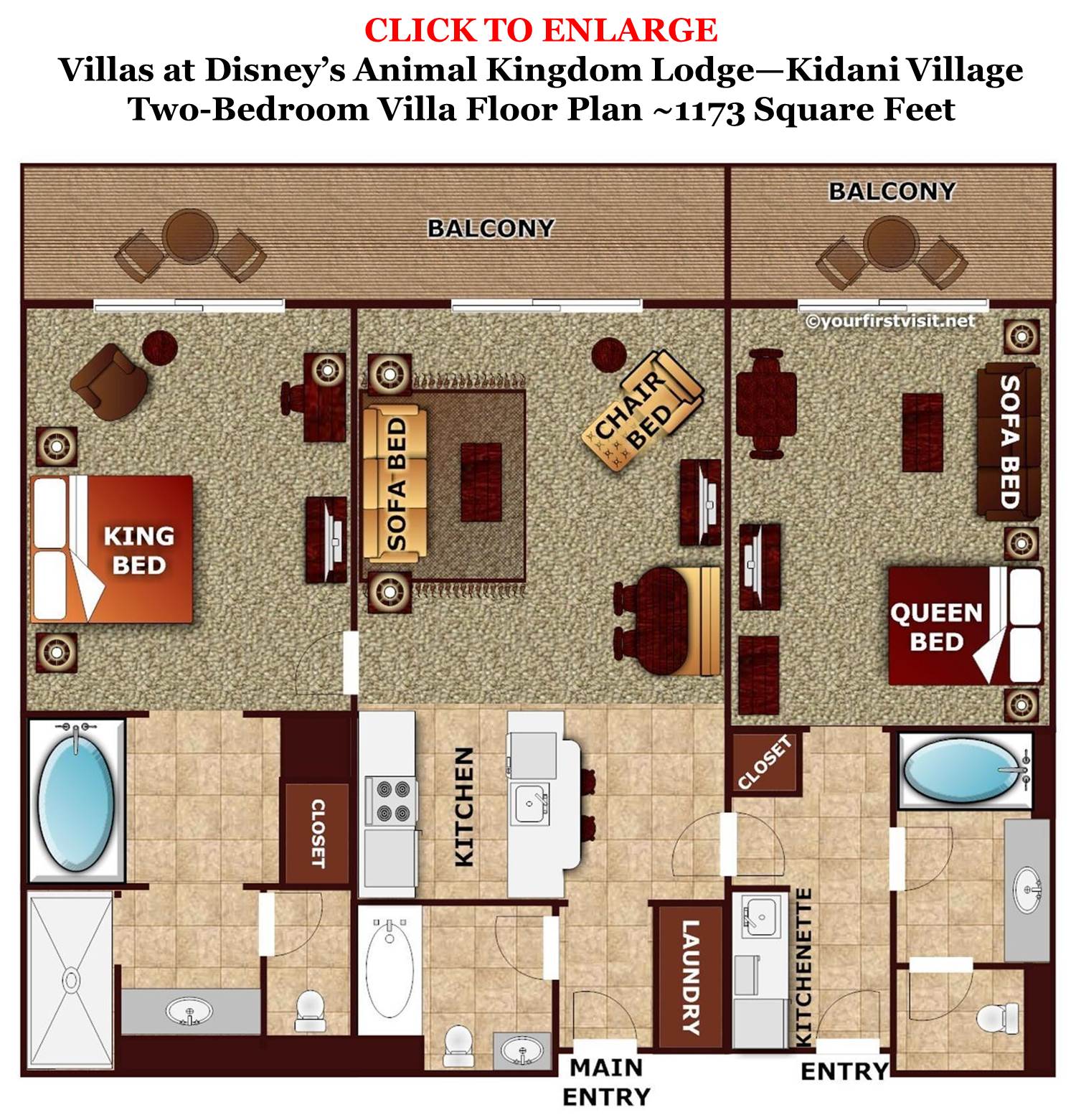 The master bedroom and bath is the same in Two Bedroom and One Bedroom Villas at Kidani Village.
(These rooms are being refurbed, with walls lightened, fabrics simplified, and more power points added. The refurb is expected to be completed in early 2017. Come back in later 2017 for updated photos!!)
Because unlike most DVC villas the living/kitchen/dining space has its own bath, the master bath is not meant to be shared, simplifying the design challenges and allowing for a much more spacious layout to the master bath.
You enter directly into the master bedroom from the living area, and find the bath on one side.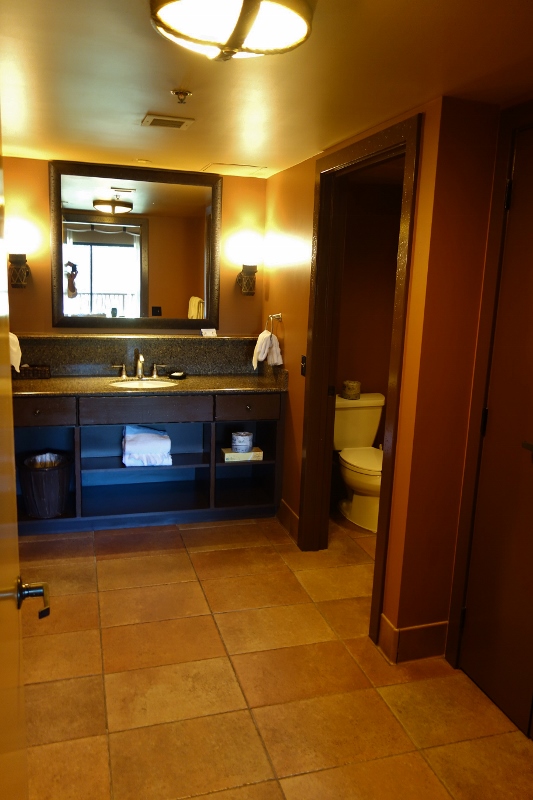 The bath has a central sink, with the other features on either side–note for example the toilet in a dedicated space to the right.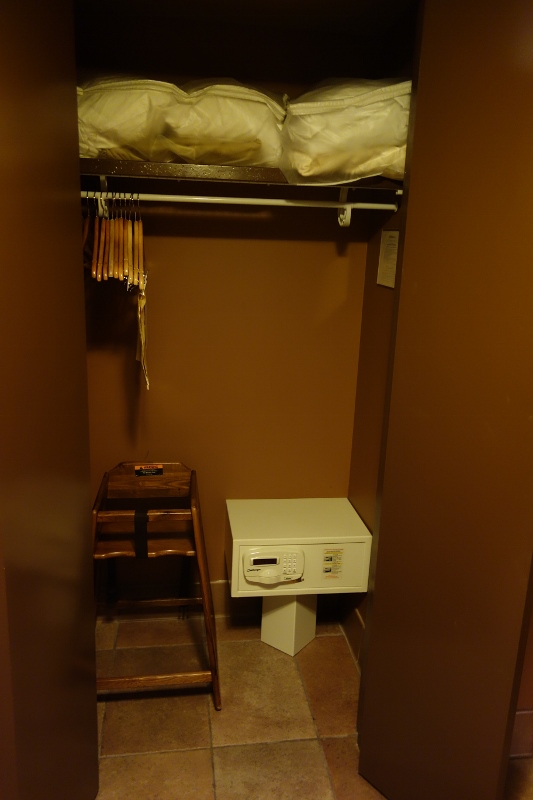 One side has a closet…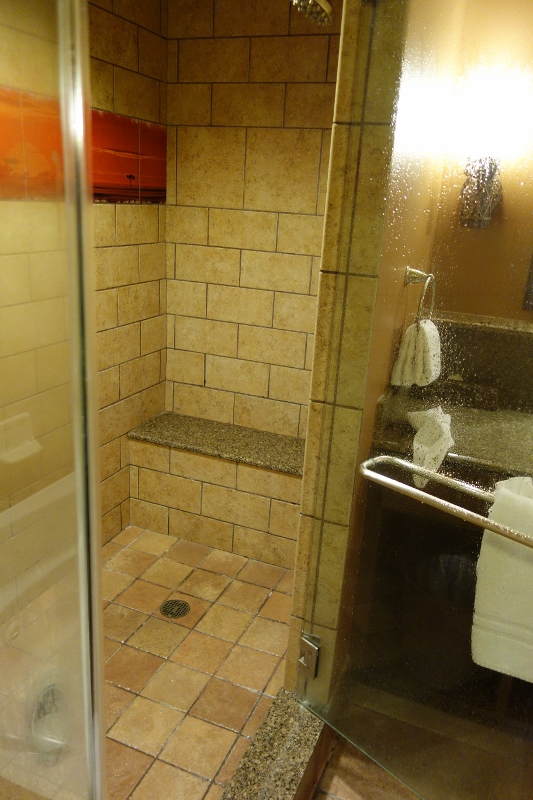 …and the largest DVC shower other than at the Villas at the Grand Floridian.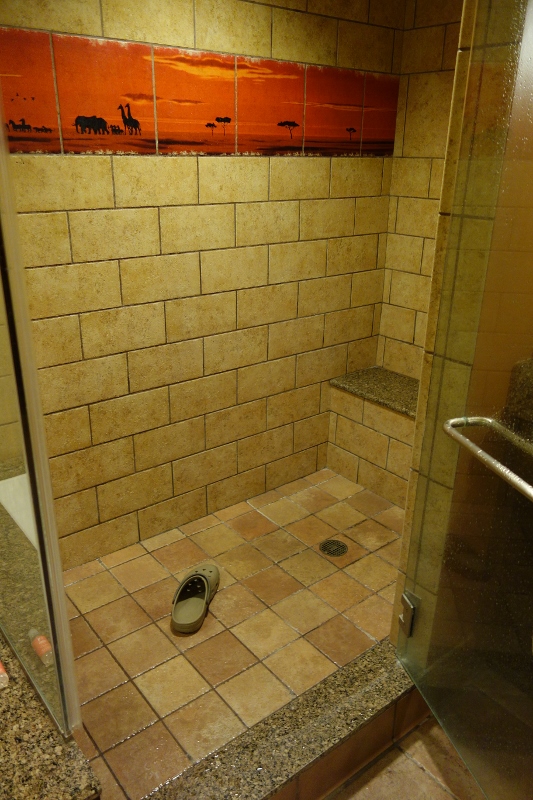 Concerned that the size of this shower didn't quite come through unadorned, I added one of my Mickey Crocs (size 11) for scaling purposes.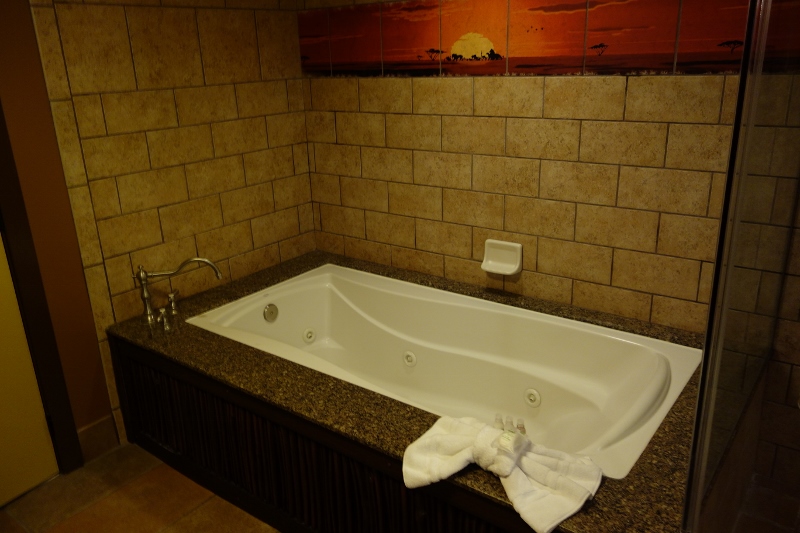 The other side of the bath has the toilet (shown above, next to the sink) and this large whirlpool tub.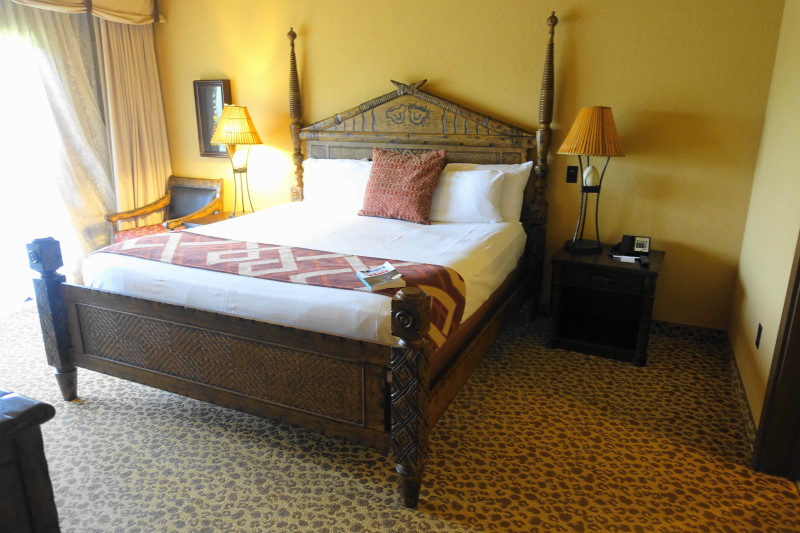 The master bedroom has a king bed and  easy chair on one side.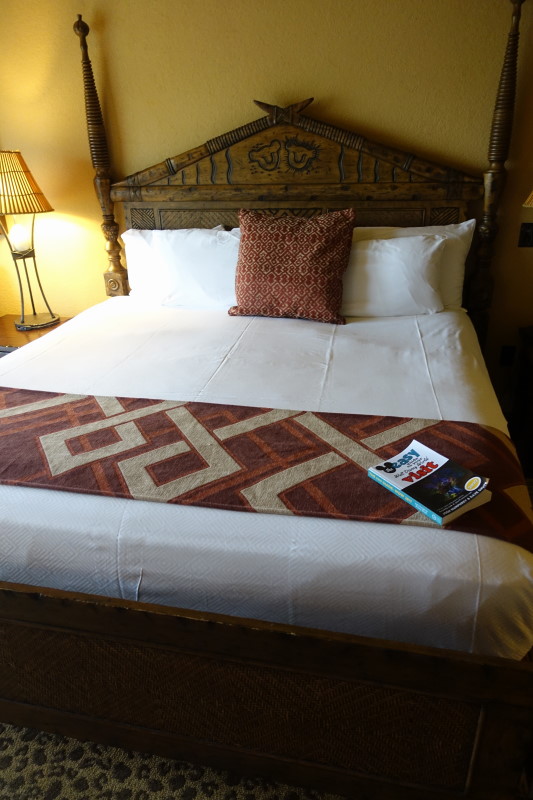 A closer view of the bed.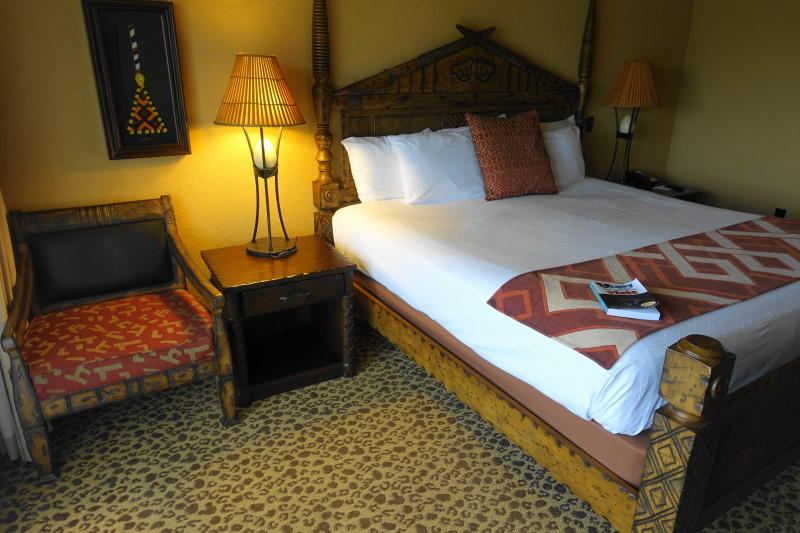 The bed side from the back.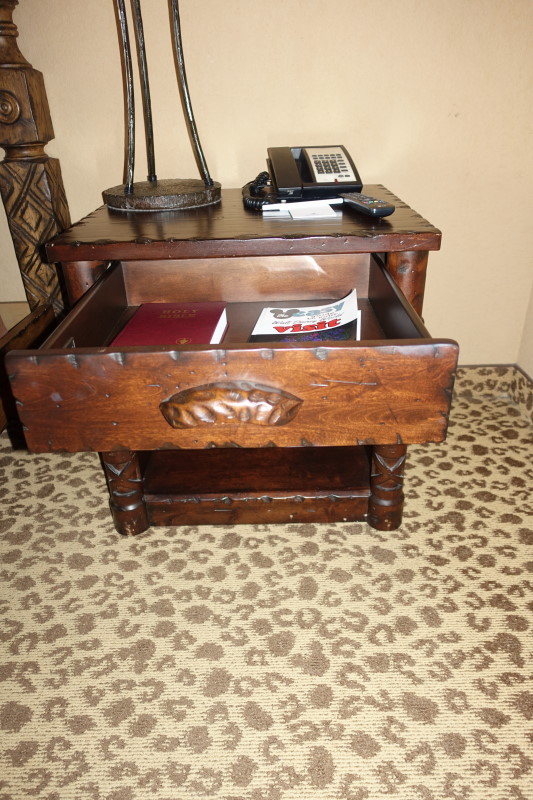 Bedside tables add storage.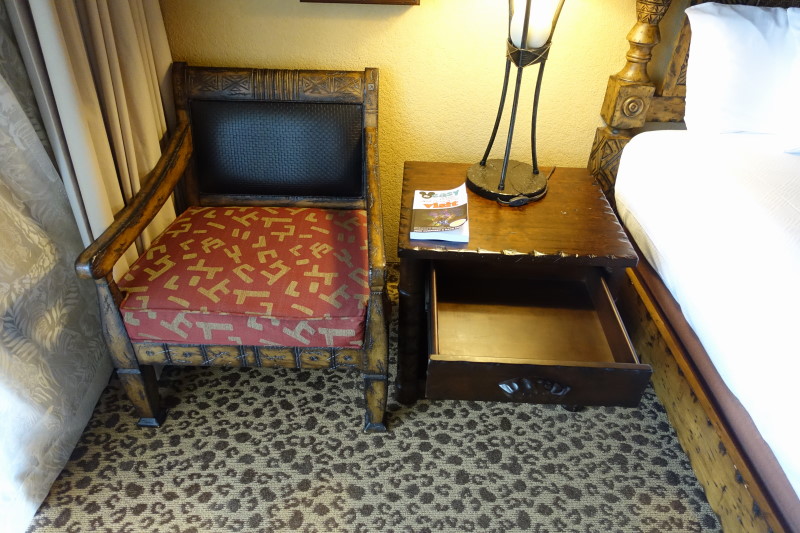 The easy chair and more table storage on this side.
The other side of the room has a TV/dresser combo, desk, and luggage rack.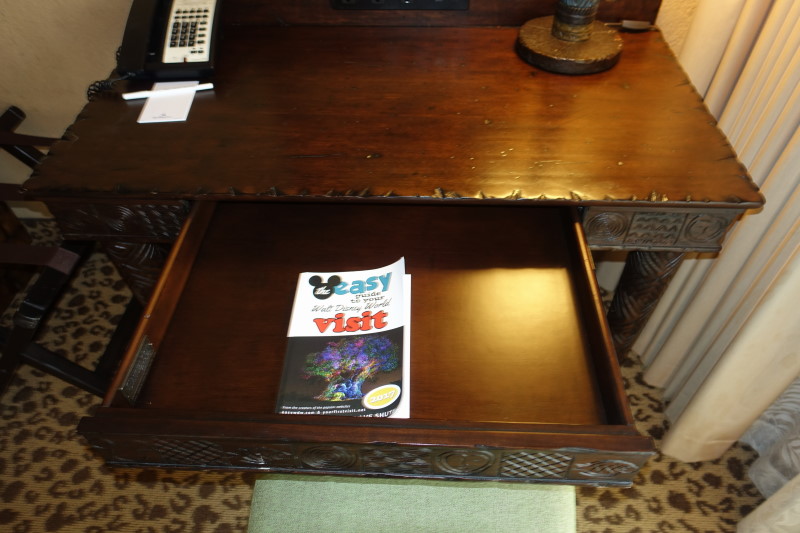 A closer view of the desk and its storage. Something in this shot is in focus. I just don't know what.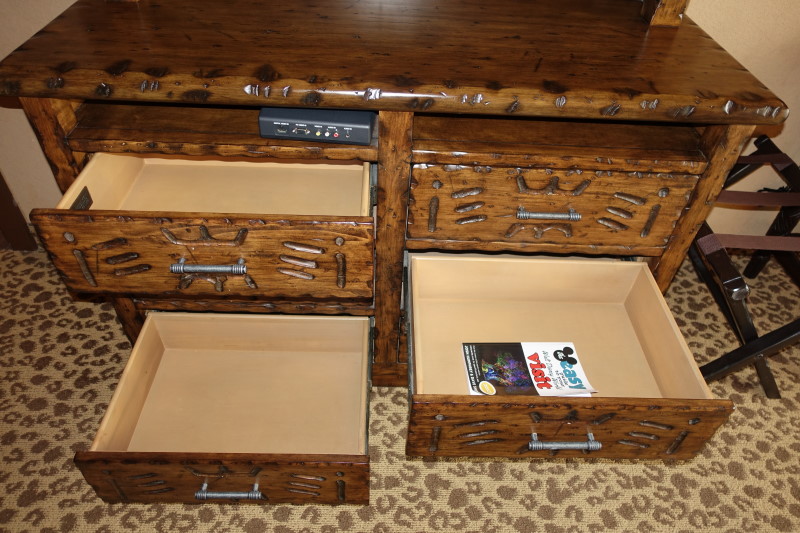 Dresser storage. There's no shortage of storage in this room…
This review continues here!


Follow yourfirstvisit.net on Facebook or Google+ or Twitter or Pinterest!!
RELATED STUFF