Seven Night Saturday Arrival Version of Basic 2016 December FastPass+ Itinerary
By Dave Shute
This Walt Disney World itinerary is designed for the three weeks following Thanksgiving 2016.
It is a seven night variant of the Basic December 2016 FastPass+ Itinerary, with a Saturday arrival.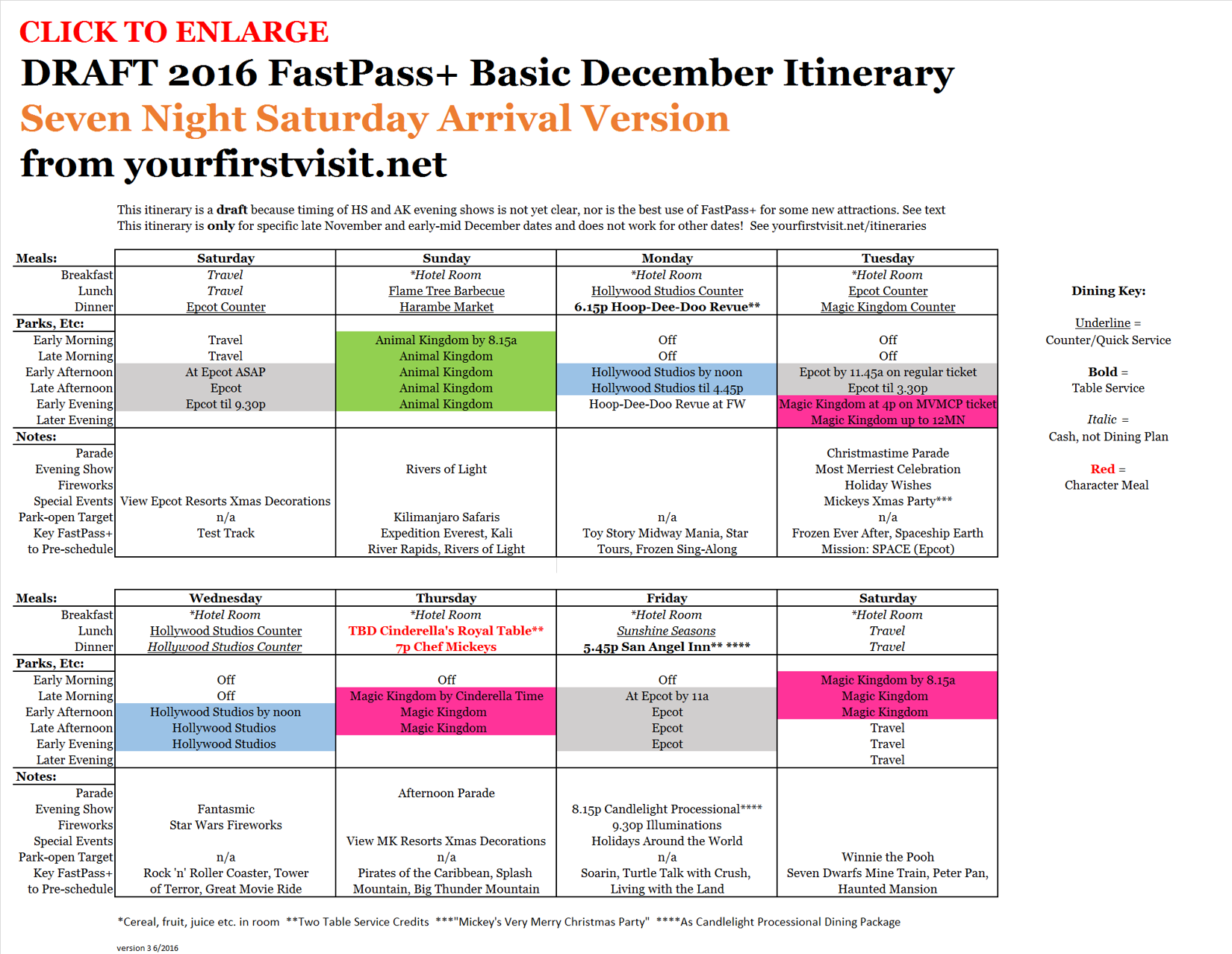 If you aren't going one of those weeks, see Other Itineraries for alternatives the rest of the year, which are published about six months ahead.
You can enlarge the itinerary by clicking it. 
Updated in June 2016 to reflect the operating patterns Disney published on June 1 2016, it is labeled as a draft, for two reasons:
Not all evening offerings in November and December 2016 are out, so there may be a few revisions if certain evening shows are not on the expected nights
Multiple new attractions are coming on line, so I won't be doing the daily agendas or recommended FastPass+ bookings until much closer to the 60 days before booking window for FastPass+
But you can use to to make your dining reservations and buy your Mickey's Very Merry Christmas Party tickets.
A detailed To-Do List covers all the steps you need to undertake, except for booking FastPass+, which I will add to the To-Do List by mid-September.



Follow yourfirstvisit.net on Facebook or Google+ or Twitter or Pinterest!!
RELATED STUFF