Seven Night FastPass+ Itinerary For High Crowd Periods at Walt Disney World
By Dave Shute
Below is a seven night variant of the new eight night FastPass+ High Crowd Itinerary that works for much* of June, July and early August 2014.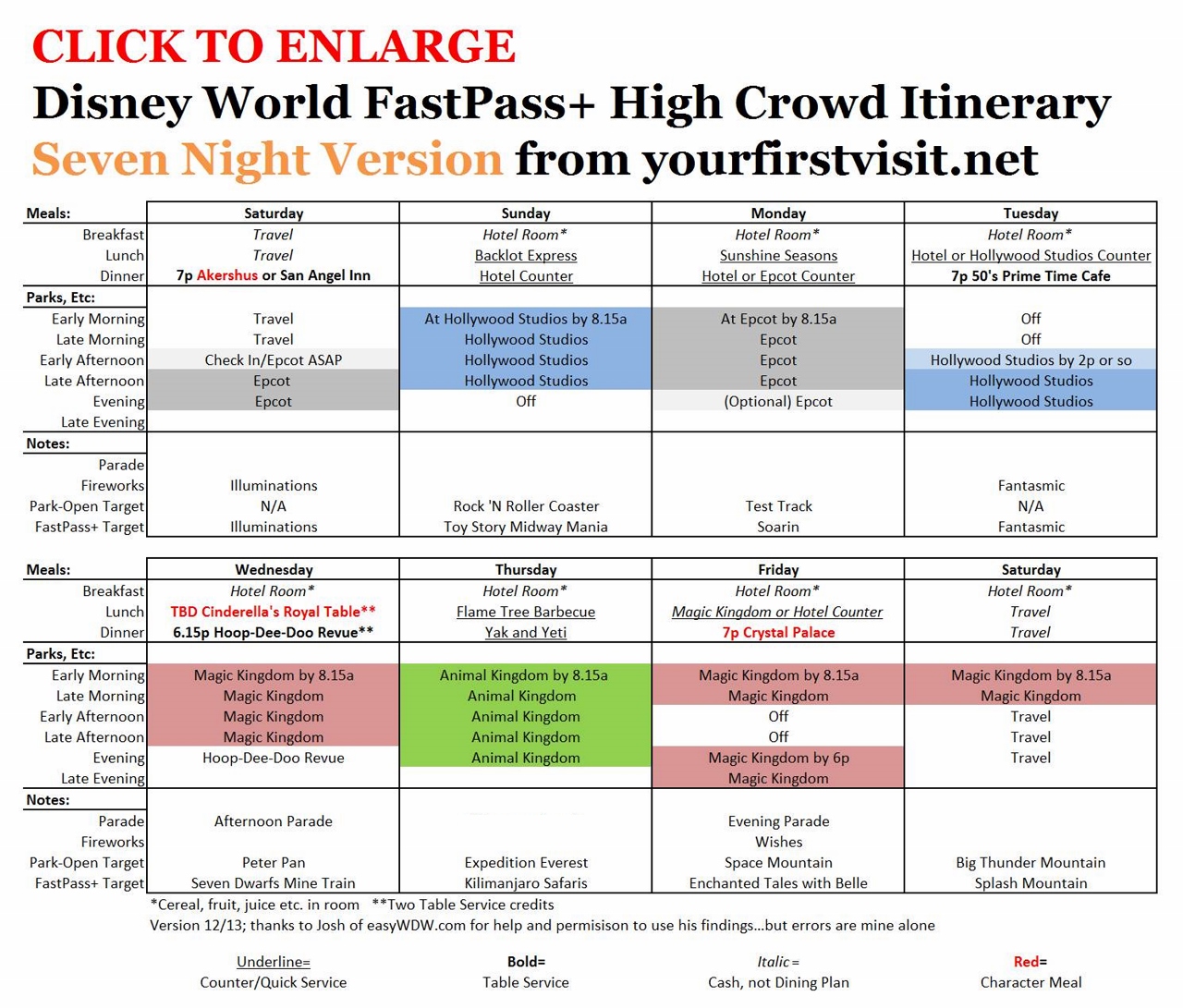 Look–I'm not particularly keen on this itinerary.
The eight night itinerary is action-packed enough, and creating a seven night variant from it requires cutting out a sleep-in morning, building a really long day at the Animal Kingdom, and cutting the Magic Kingdom back to the bone. So a rough visit becomes even rougher.
But people keep asking for such, so here it is…
Park days, dining and FastPass+ targets are set, so you will be able to make your dining reservations at the 180 day mark and FastPass+ when the 60 day window for FastPass+ sign-ups opens–all covered in the To-Do List for this itinerary.
Your steps for each day are in the following:
Saturday  Sunday  Monday  Tuesday  Wednesday  Thursday  Friday  Saturday
*There are some modifications required for the weeks beginning May 31, June 7, and June 14 2014 because it won't work well for Star Wars weekends–for that week only, make the following changes to both the itinerary and its To-Do list:
Instead of what it has written for the first Sunday, do that day what it shows for Thursday
On Tuesday, do what it shows as the first Sunday
On Thursday, do it what it shows for Tuesday
Follow yourfirstvisit.net on Facebook or Google+ or Twitter or Pinterest!!
RELATED STUFF