The Pros and Cons of Every Walt Disney World Resort–By Someone Who Has Stayed in Them All!
By Dave Shute
NEW SERIES: THE PROS AND CONS OF EVERY DISNEY WORLD HOTEL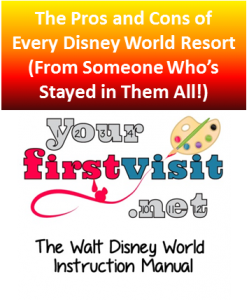 I've launched a new series summarizing the pros and cons of all the Walt Disney World resort hotels, based on the 30+ reviews already published here.
When I started working on this site, I did not expect to become an expert on the Walt Disney World resort hotels.
But over the last four years, I've stayed for multiple nights in every Walt Disney World resort hotel, most multiple times.
And for the ones with significantly different room types–like the three major room variants at Port Orleans Riverside, or the two major DVC variants at the Animal Kingdom Lodge–well, I've stayed in all those too.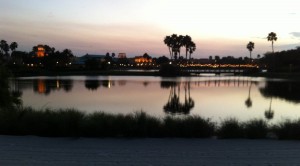 As a result, the readers of this site get perspectives into all the Disney World hotels from someone who can compare all of them directly based on recent deep personal experience. 
Moreover, because of this experience I get emails from people like Len Testa, who, after I suggested changes to the hotel material in The Unofficial Guide to Walt Disney World, wrote to say "[Except for one] all of your other comments have been incorporated into the text.  Thanks for taking the time to do those."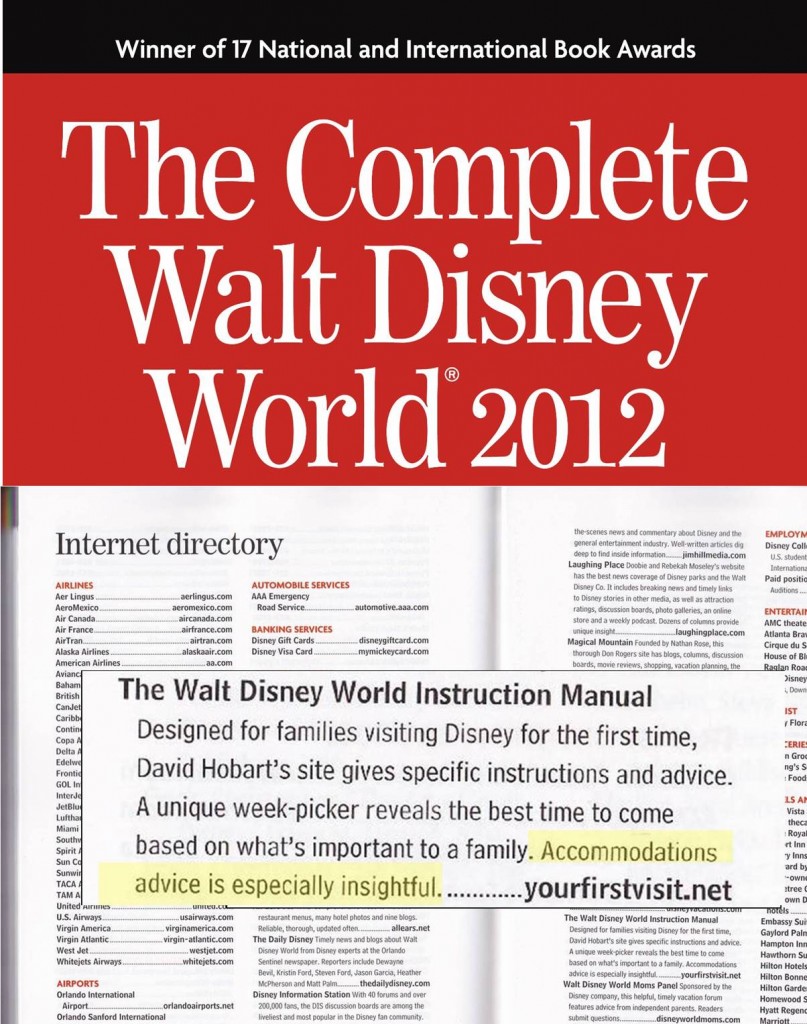 This direct, deep, complete personal experience with the Disney World resort hotels is rarer than you might think–as Julie Neal was kind enough to recognize in her The Complete Guide to Walt Disney World 2012 (copied above; when she wrote this, I was still using the pen name "David Hobart")–because it takes a lot of time, and a lot of money.
(How the money works: you, the reader, find sponsors of the site that you like.  You do something with them. They send money. I spend the money going to Disney World to create and update the material.  I'm not sure where the time comes from…but more than 20 reviews have been published or updated based on stays in just the last 2 years.)
Elsewhere you will find people comparing hotels they have never stayed in, stayed in for just a night, or stayed in a decade ago.
Necessarily, these writers are cribbing their material from the thoughts of others, and all kinds of errors and poor judgment can emerge from not having the direct personal experience of recent stays of multiple days to use to filter this.
Insight doesn't come from copying other people's stuff…it comes from staying in all these hotels yourself!
Now don't get me wrong–I too find great help elsewhere, I'm sure I repeat some errors I find, and I make my own errors!  But everything I find elsewhere is skeptically tested against my own personal experience, and I try to fix the errors when you point them out to me!
My Disney World hotel rankings are easy to find, and so are my Disney World hotel reviews.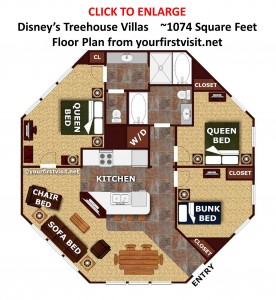 But the rankings are terse, and the reviews typically long–I've got more than 30,000 words just on the Disney Vacation Club resorts, with more to come after my upcoming November visit to the Villas at the Grand Floridian!
So as a middle ground between these, I'm publishing a series on the pros and cons of every Walt Disney World resort hotel.
If you want to see the pros and cons of the Disney hotels from someone who has actually stayed in all these hotels, recently and for multiple nights…well,
and more are coming!
Follow yourfirstvisit.net on Facebook or Twitter!
RELATED STUFF