Review: Regal Eagle Smokehouse in Epcot's American Adventure Pavilion
By Dave Shute
REVIEW: REGAL EAGLE SMOKEHOUSE
The Regal Eagle Smokehouse opened in the American Adventure Pavilion in Epcot's World Showcase earlier this year.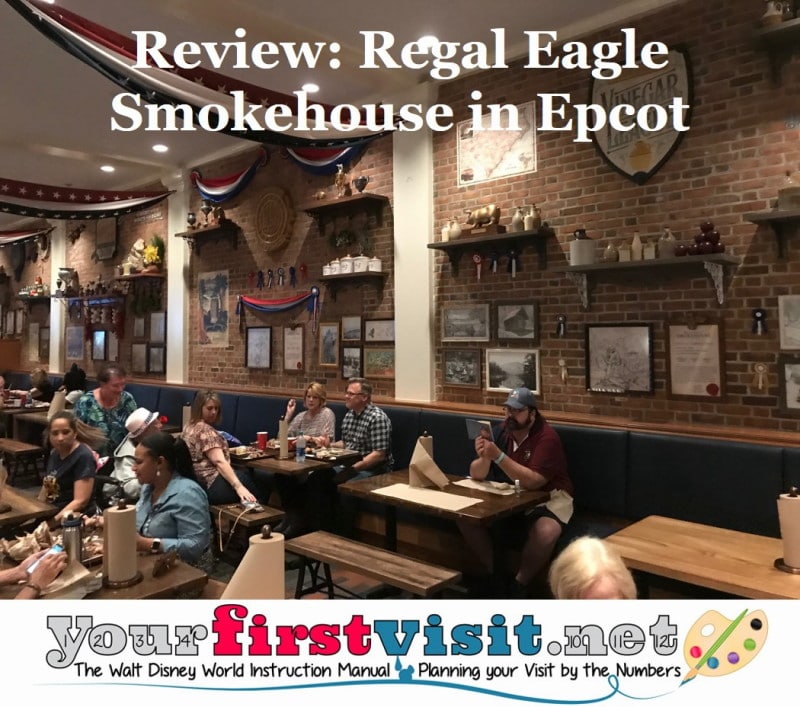 It replaced the OK but uninteresting Liberty Inn with house-smoked meats and sauces highlighting a several of America's different barbecue styles, and in so doing, fulfilled one of my wishes: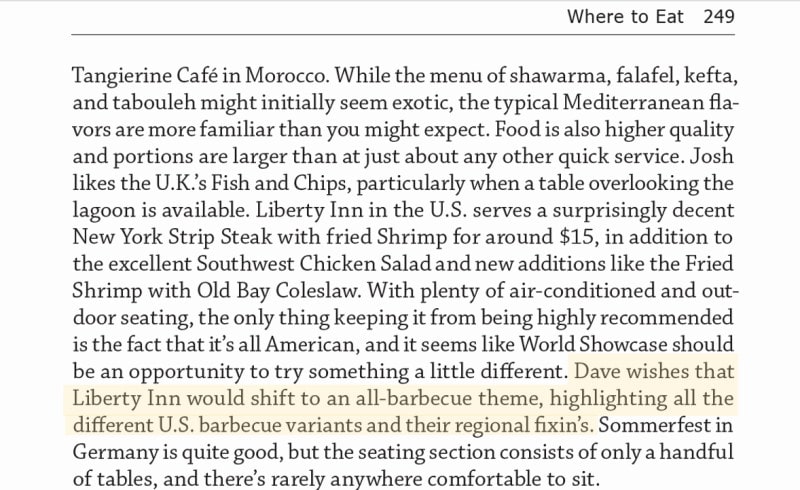 The moral here: keep your wishes small, and perhaps they will be granted.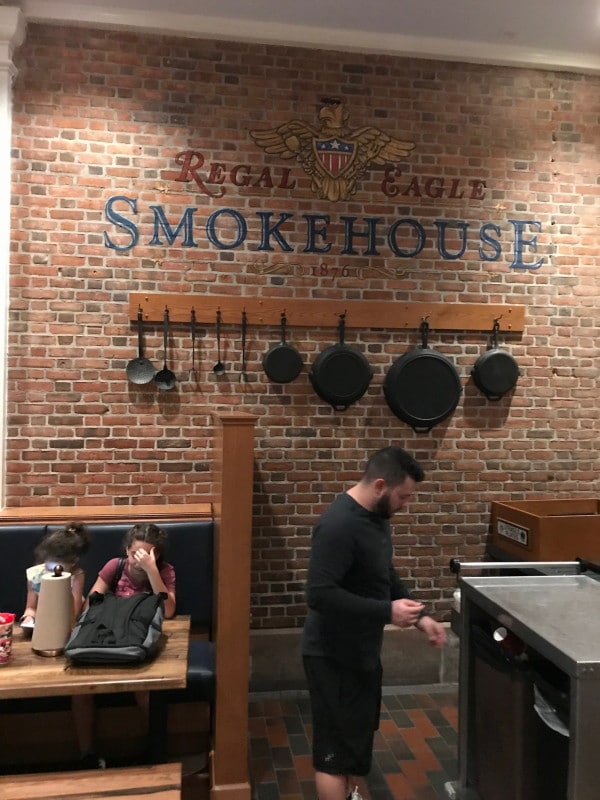 Meat is the star at Regal Eagle Smokehouse, and is generally good, with the more expensive cuts—such as the ribs—being the weaker offerings.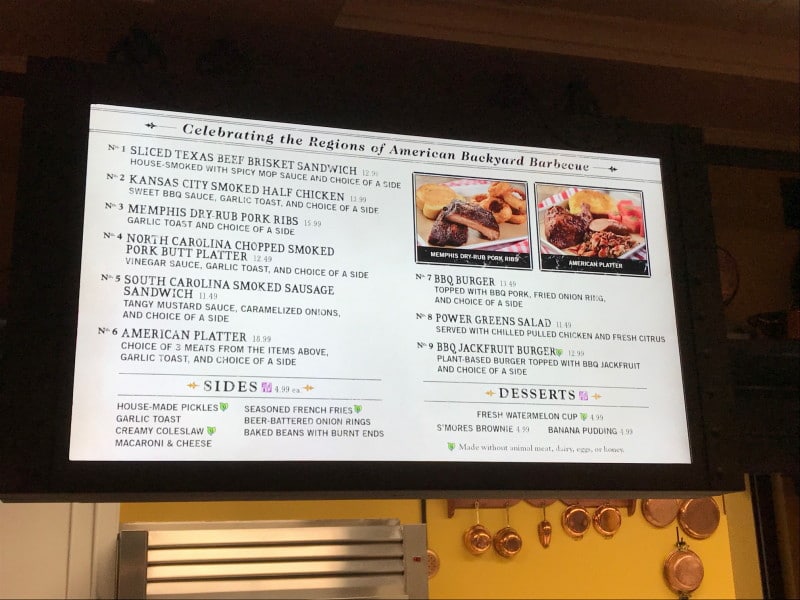 The full menu is here,  and a good way to start is with the American Platter, letting you pick three different meats from among the options of Texas brisket, Kansas City chicken, Memphis pork ribs, North Carolina chopped pork, and South Carolina sausage.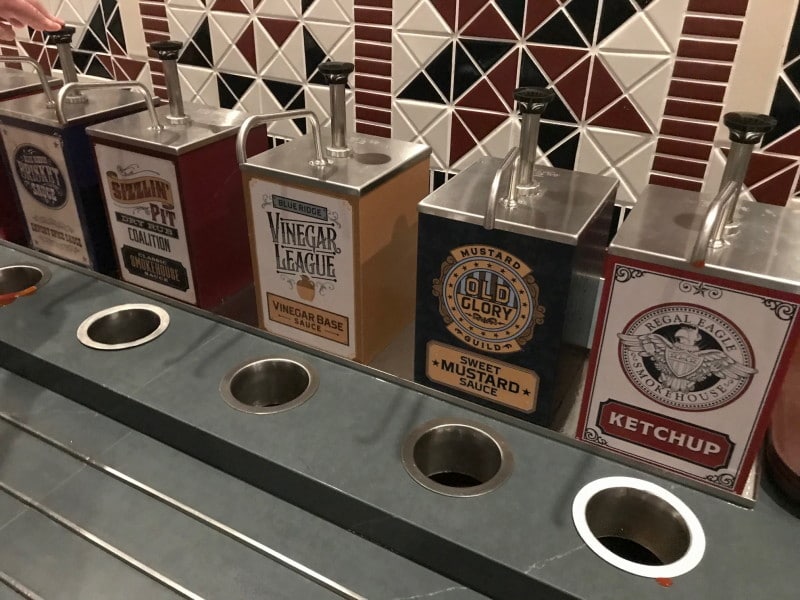 There's also a variety of sauces available separately at Regal Eagle Smokehouse, so you can either match with for example mustard sauce on the South Carolina sausage, or mix.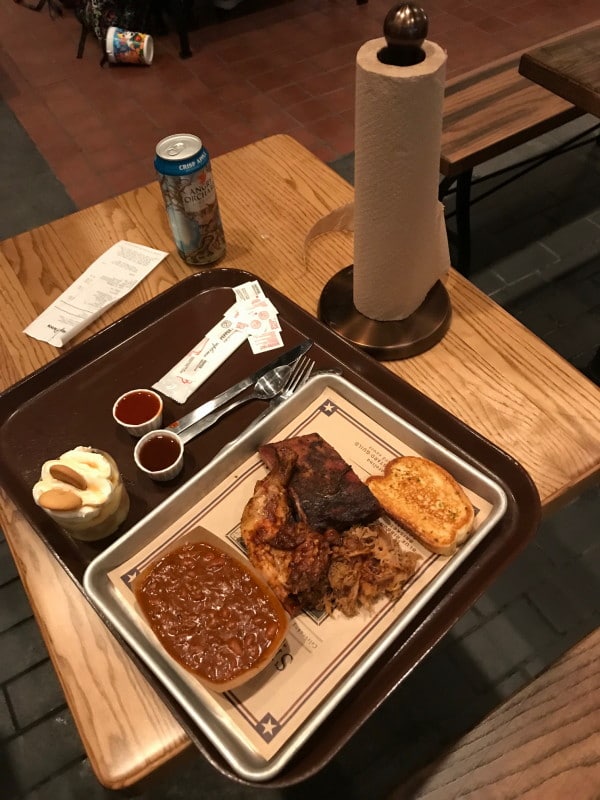 I had the chicken, ribs, pork butt, a side of baked beans with burnt ends, and the banana pudding. All but the ribs were quite good, and I also hear good things about the onion rings (cooked in batter, not from frozen rings), pickles, and s'mores brownie. Tom Corless's crew has a review of every menu item here and I'm kinda surprised Josh has not yet published a similar review (at least that I can find), although he does address Regal Eagle Smokehouse in passing in his updated overview of the American Adventure Pavilion here.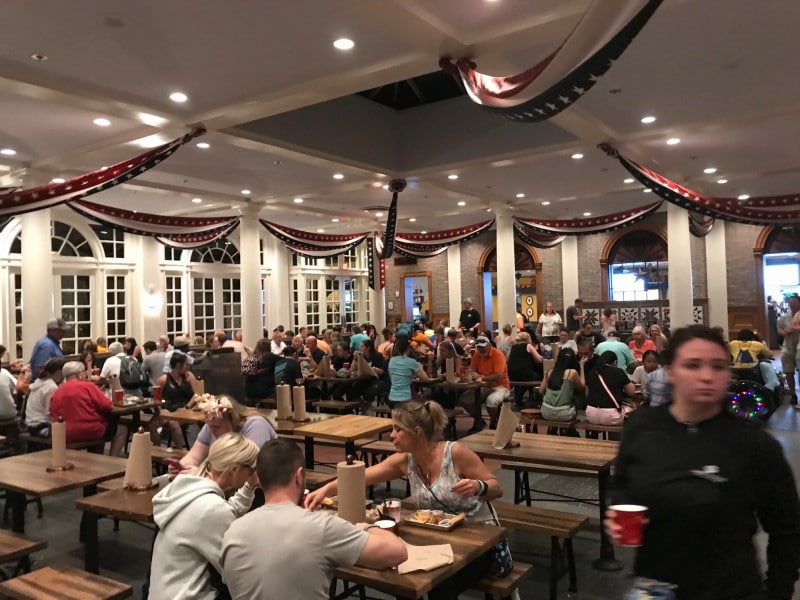 On the walls, you'll find a variety of Muppet's stuff, as Sam Eagle is the sponsor of the Regal Eagle Smokehouse, but not enough for a special trip except for the most devoted of Muppets fans. Dining at Regal Eagle Smokehouse is also not worth a special trip, but is a great option for barbecue at Epcot, and a stronger offering than the old Liberty Inn.


Follow yourfirstvisit.net on Facebook or Twitter or Pinterest!!
RELATED STUFF