Review: Rise of the Resistance in Galaxy's Edge at Disney's Hollywood Studios
By Dave Shute
REVIEW: RISE OF THE RESISTANCE AT DISNEY'S HOLLYWOOD STUDIOS
Star Wars: Rise of the Resistance opened in the new Star Wars: Galaxy's Edge land in Disney's Hollywood Studios in early December 2019.
By far the better of the two new rides here (Millennium Falcon: Smugglers Run  is the other), Rise of the Resistance has received "universal acclaim," has been called the best ride to open in a Disney park in decades, and has been viewed as one of the top attractions in the world.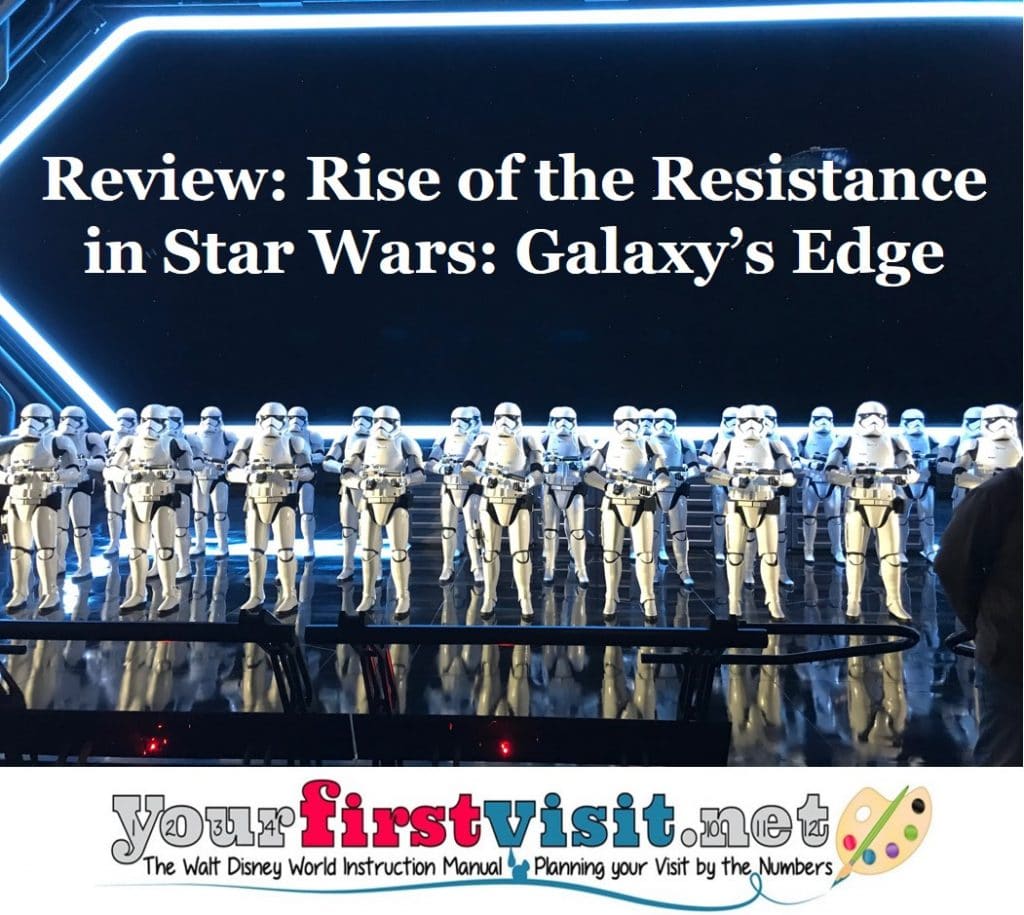 I myself am not quite so wild about Rise of the Resistance—but I would absolutely put Rise of The Resistance among the top 5 Disney World rides, and for people who are bigger Star Wars fans than I am—I am at best an average fan, with 90% of my interest in the original trilogy form the 70s and 80s—all of the superlatives are deserved.
Rise of the Resistance is hard to get access to—more on that to follow—and once you do have access, it breaks down a fair amount. But those who access it and are able to ride—some 12,000 to 16,000 people a day—will experience a unique, thrilling, and satisfying ride.
Here's Disney World's description of Rise of the Resistance: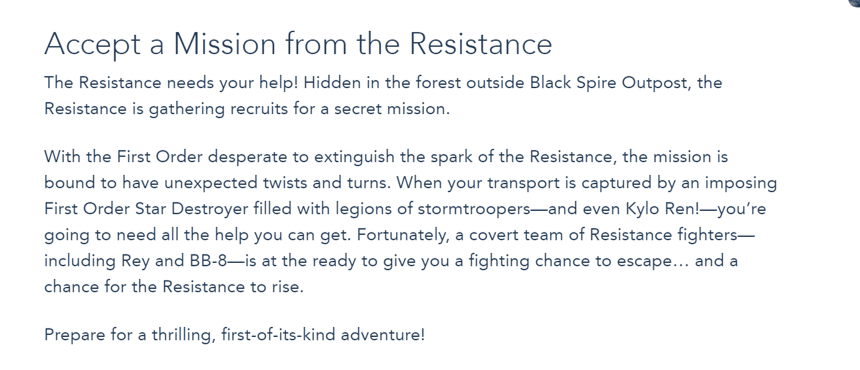 Without giving to much away, the ride involves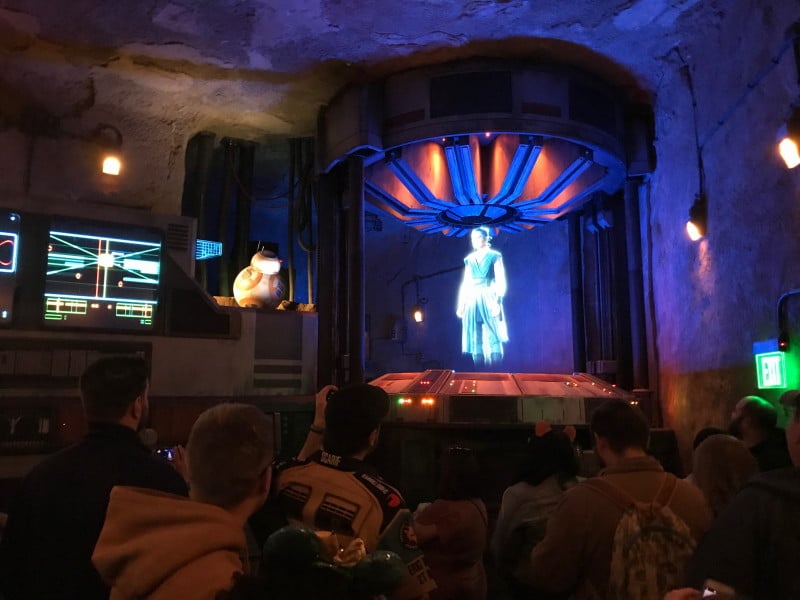 An interlude and briefing by BB-8 and Rey…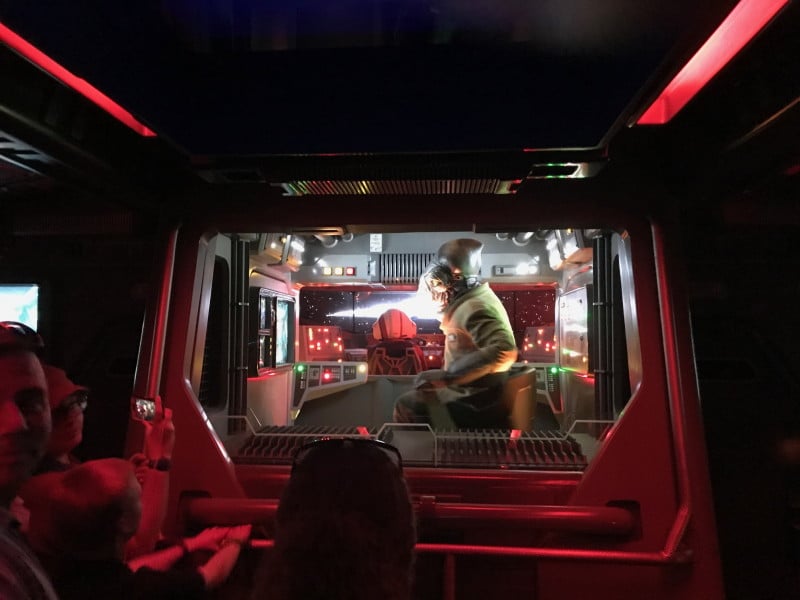 A journey led by Nien Numb…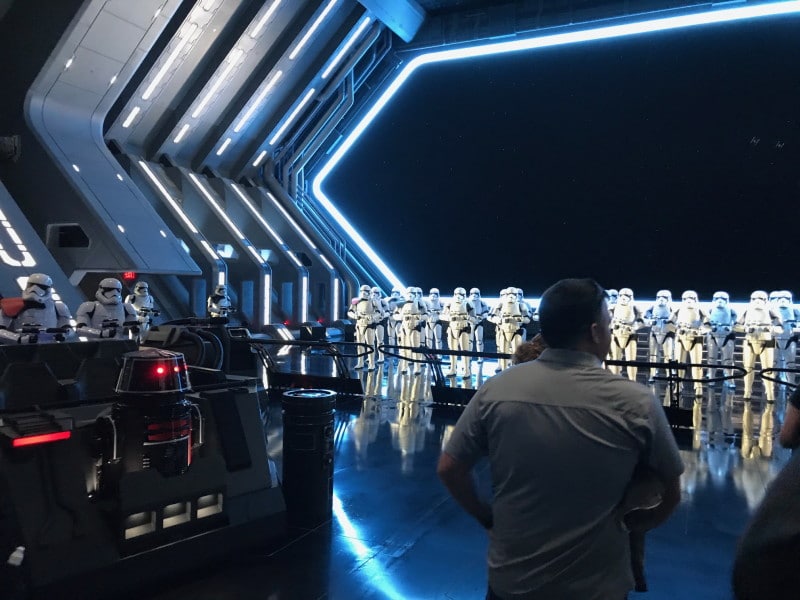 Some difficulties, associated with bad guys…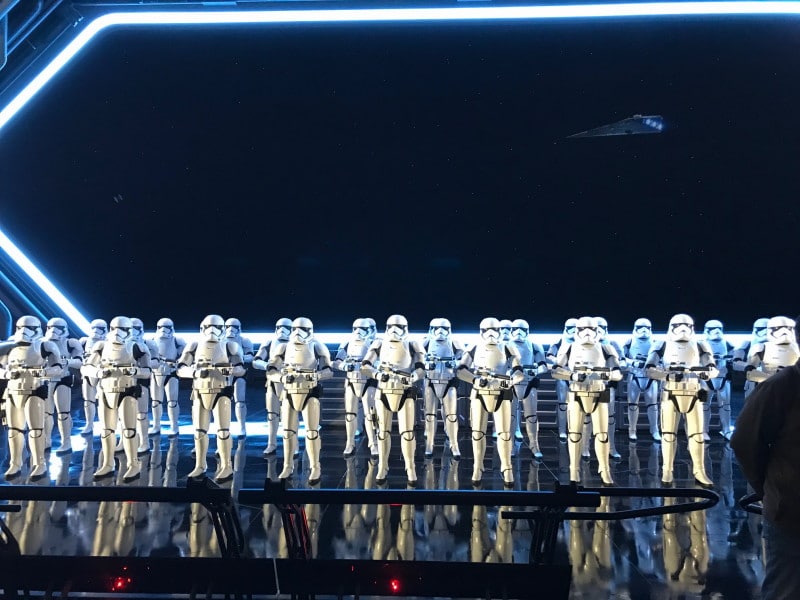 …more bad guys…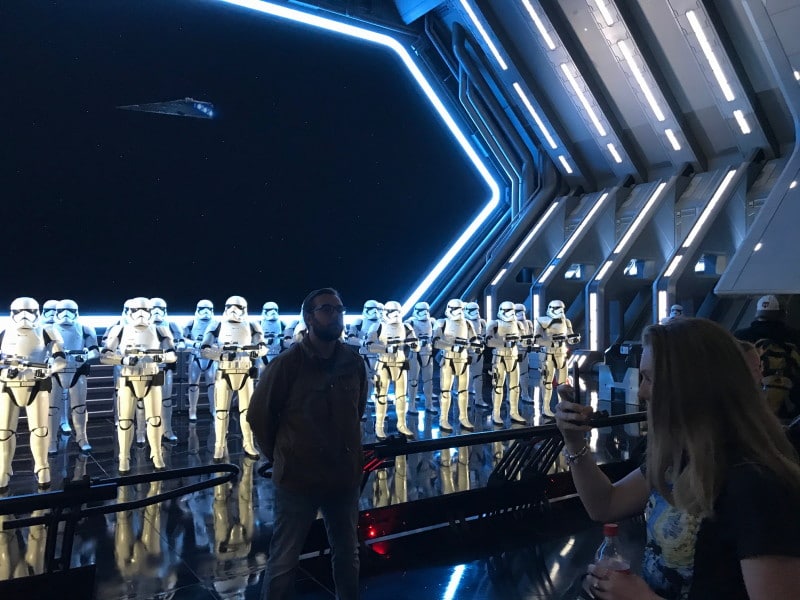 …a lot of bad guys.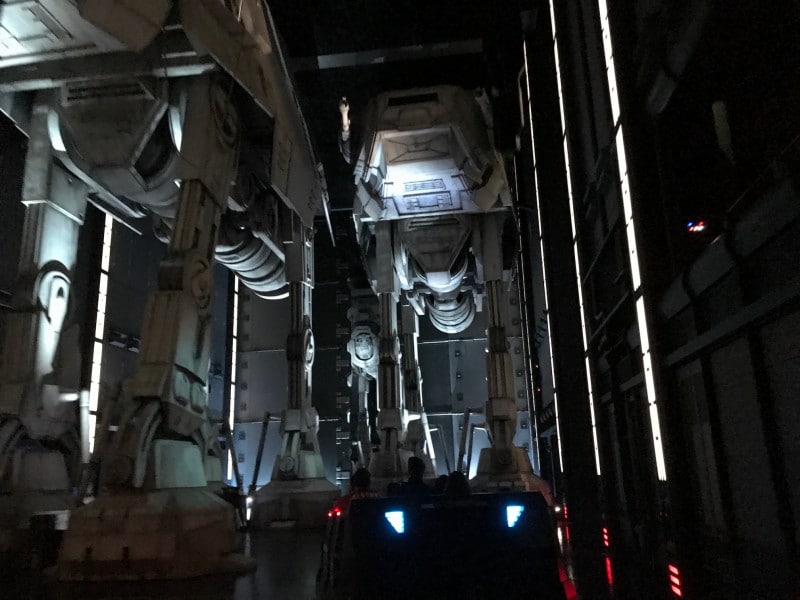 An attempted escape…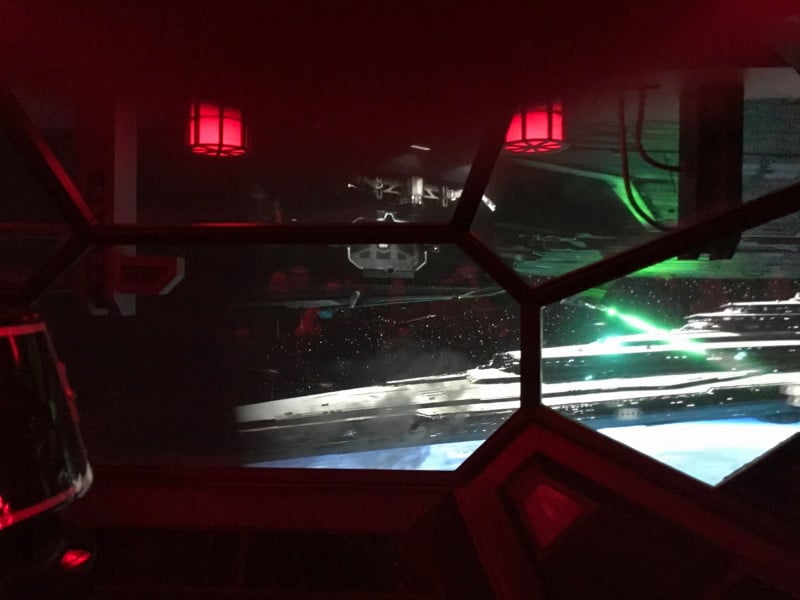 …while a battle goes on around you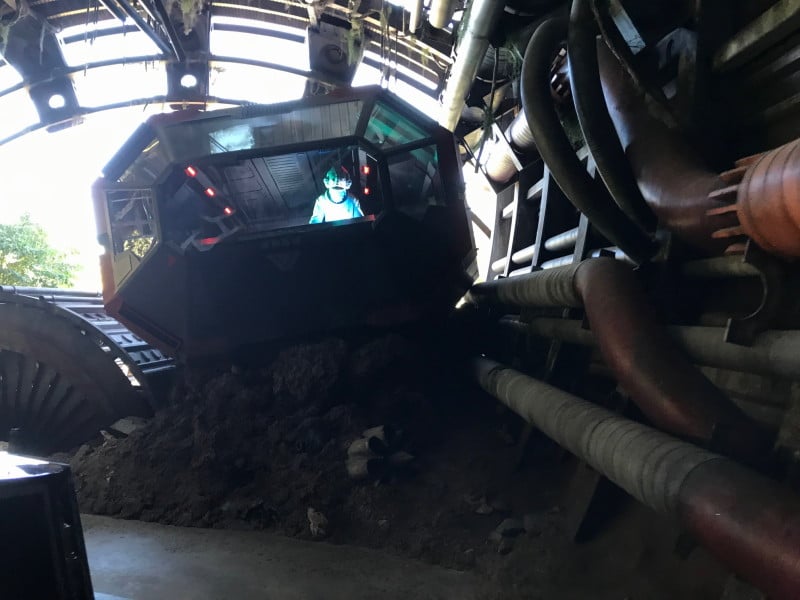 …and a final adventure, with a return to base.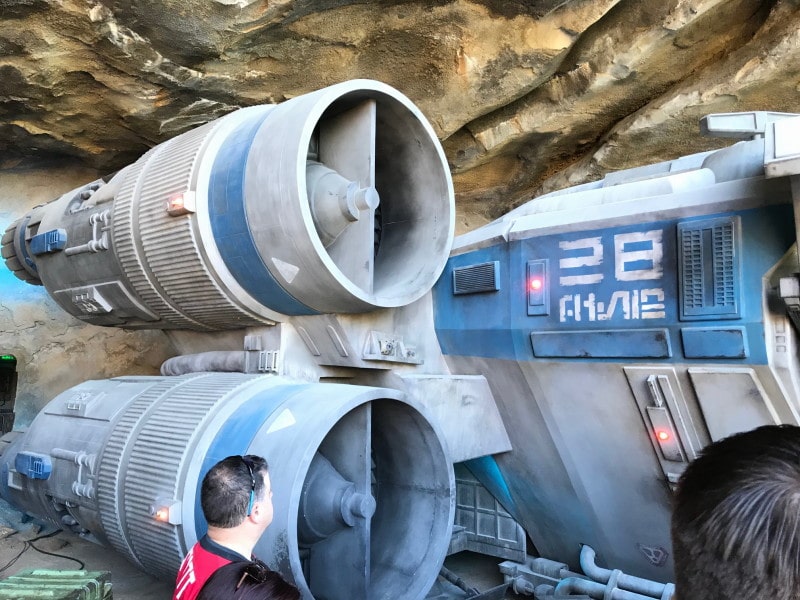 Much has been made of Rise of the Resistance's "four ride systems" (there's actually three) and the technological sophistication of the ride. But frankly the only thing that matters is whether or not you enjoy it, no matter how sophisticated or unsophisticated the ride system is.
And on that basis, Ride of the Resistance is a great ride, and not to be missed.
GETTING ACCESS TO RISE OF THE RESISTANCE: BOARDING GROUPS
Access to most Walt Disney World attractions is rationed by either your ability to get FastPass+ for them, or your willingness to wait.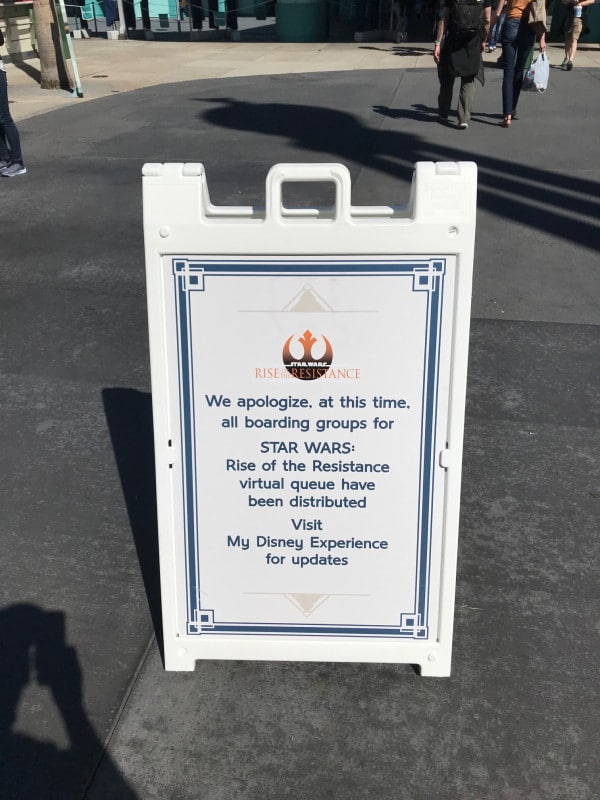 Rise of the Resistance does not work that way. It offers neither FastPass+ nor the ability to wait in a standby line to get on it. Rather, you need to successfully join a "Boarding Group."
To join a Boarding Group, you must have the My Disney Experience app on your phone and ready to go, and to have tapped in with your ticket to Disney's Hollywood Studios.
Then, as soon as the official open of the park (lately that's been at 8a; we've also seen 7a opens) hits, you will be able to hit the "Join Boarding Group" button and get assigned a boarding group.
You need to act quickly. All "guaranteed' Boarding Groups lately have been booking up as quickly as the first minute the park is open. ("Guaranteed" doesn't actually mean guaranteed. It means that if your Boarding Group is in fact not called, you will receive a FastPass for a later visit on another day to Rise of the Resistance. So don't plan Rise of the Resistance. Other Boarding Groups, "backup boarding groups," receive no compensation if they are not called.
There's been much debate over whether you should try to join over your cellular carrier or via Disney's wifi, and also about where in Hollywood Studios you will find the least crowded signals. Nothing I have seen on this topic is conclusive. The best advice is that everyone in your party should have the app and their phone, and all try at the same time.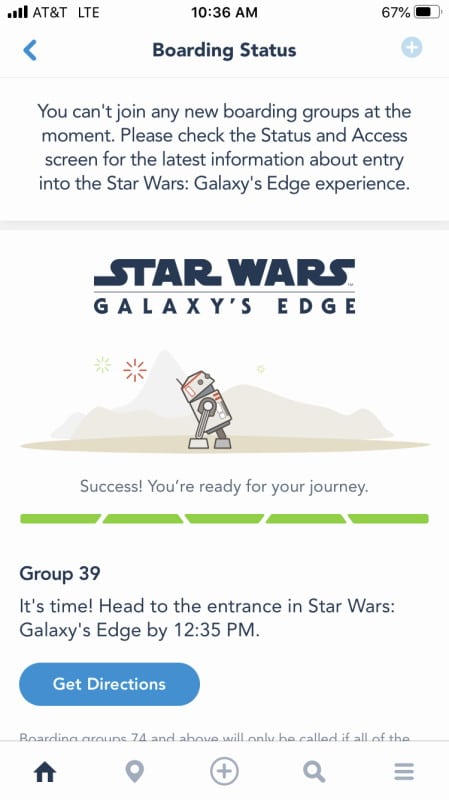 Once you have a Boarding Group, your boarding will later be called (via a push notification, probably, if you have enabled it; keep checking the app just in case). You will have either one or (more likely) two hours to go to the ride and get in line once your Boarding Group has been called.
More people are in the park at opening than will be able to get boarding groups. Some hop away, others stay and see the parks' other attractions. Of those who are successful, folks with earlier Boarding Groups tend to stay in the park—others may hop, or go back to their hotel, until called.
As a result, Hollywood Studios is seeing a level of morning crowds that is unprecedented, and likely will become even worse with the March 4 opening of Mickey and Minnie's Runaway Railway.
If all you care about is Rise of the Resistance, you don't have to arrive at the park super early to be eligible for a boarding pass—you just have to arrive in time to get through security, and get through the tapstiles before official open, say 45 minutes before open.
If, however, you plan to see with low waits and without FastPass+ any of Smugglers Run, Slinky Dog Dash, Rock 'n' Roller Coaster, and, I expect, the Runaway Railway, you do need to arrive quite early so you can be among the first to line up for these rides once you are allowed access to them.
But that's a post for another day…


Follow yourfirstvisit.net on Facebook or Twitter or Pinterest!!
RELATED STUFF