The easy Guide Updated to Include Rise of the Resistance!
By Dave Shute
Josh and I (well, mostly Josh) have completed the first update of our 2020 edition of The easy Guide to Your Walt Disney World Visit.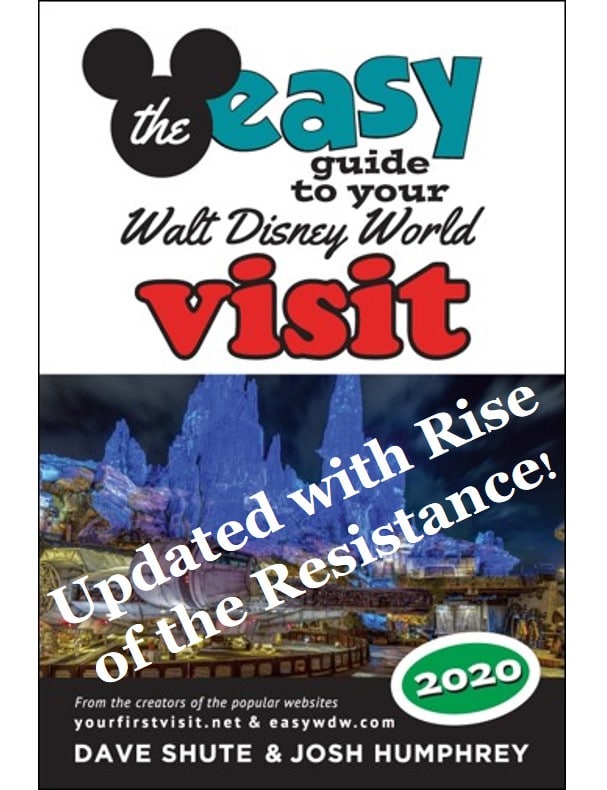 The main effort was to incorporate Josh's perspectives on Rise of the Resistance—the best new Disney World ride in decades—into all of our Hollywood Studios material and guidance.
Note however that things have already changed at Rise of the Resistance since this update–for the scoop see Josh's post here.
If you bought your version December 16 or later, you should already have the latest. To check, look at the top of page 199.
If what you see is

…then you already have the updated edition, and can chill until we do our next update, likely in the first quarter of 2020.
If instead your version of page 199 reads at the top
Late-Arrival Touring with FastPass+
Use FastPass+ at a Toy Story Land attraction and for two of the attractions
…then you need the update.
See below for instructions on how to sign up for your update!

And please leave a five star review on Amazon—it would really help!


Follow yourfirstvisit.net on Facebook or Twitter or Pinterest!!
RELATED STUFF