A Friday Visit with Jim Korkis: Robin William, Walter Cronkite, and Back to Neverland
By Dave Shute
Welcome back to Fridays with Jim Korkis! Jim, the dean of Disney historians, writes about Walt Disney World history every Friday on yourfirstvisit.net.
BACK TO NEVERLAND
By Jim Korkis
This year Disney's Hollywood Studios celebrates its 30th anniversary. I thought it might be nice to look back at some of the things originally there in 1989 that have since disappeared.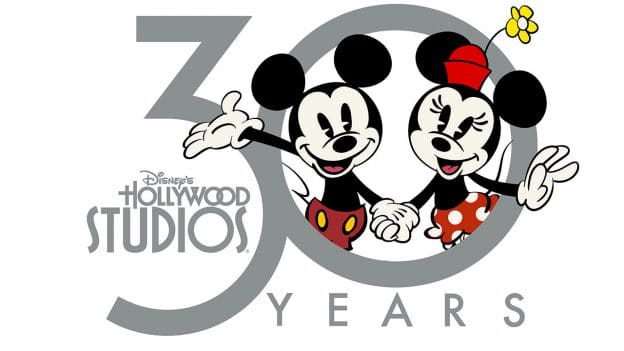 Perhaps the most popular part of the tour at the now extinct Magic of Disney Animation pavilion was the short film entitled Back to Neverland. Being a huge fan of animation, I loved this film.
In the film, distinguished news commentator Walter Cronkite turns imaginative comedian Robin Williams into an animated character, one of the little Lost Boys from Disney's animated feature film Peter Pan (1953), to demonstrate the different steps in animation.
The entire pavilion was outsourced to Bob Rogers and BRC Imagination Arts who had struggled on different variations to explain the process of animation for nine months when animator and director Jerry Rees was brought in to provide a new perspective. Rees directed over a dozen theme park shows including Indiana Jones Stunt Spectacular, the live action sequences for Cranium Command, and more.
Rees suggested using the authority of famed newscaster Walter Cronkite presenting the facts to play as counterpoint against the unbridled childlike enthusiasm of comedian Robin Williams for animation.
It turned out that Williams was a huge fan of Cronkite and ironically, Cronkite was a fan of Williams and they really wanted to work together.
To help sell the project to Williams and Cronkite, as well as then Disney CEO Michael Eisner, Rees brought in famed voice artist Corey Burton who did spot on imitations of both of them for a scratch track (a scratch track is a rough test before professional voices are cast). In fact, when Eisner heard it, he thought it was them. Burton was cast as the voice of Captain Hook in the animated segments.
Rees assured Robin that he was free to improvise lines as long as he got the sense of what was needed to be communicated and landed on the lines that were Cronkite's cues.
"He gave us a wealth of material," recalled Rees. "Especially during the metamorphosis scene. That could have been over ten minutes just by itself. We had to be brutal to edit that segment."
Bruce Smith was working at Baer Animation doing work on Who Framed Roger Rabbit (1988). He later was the creator of the television series The Proud Family (2001) and supervising animator of Kerchak in Tarzan (1999), Pacha in The Emperor's New Groove (2000), and Dr. Facilier in The Princess and the Frog (2009).
"Bruce Smith had done some test animation of Robin's character because the voice work had been recorded earlier and flipped it for him when we shot the live action at the Raleigh stages in Hollywood. Robin was just delighted with it. He thought it was magical that it had his personality. When we were filming the live action scenes, I invited the animators to come and hang out and Robin was very respectful and gracious with them," remembered Rees.
"Jerry Rees was also directing the live action as well as the animation," animator Mark Kausler recalled. "He knew the Peter Pan feature backwards and forwards, knew every Frank Thomas, Ollie Johnston and Woolie Reitherman scene. We studied a lot of the Peter Pan feature frame-by-frame with Jerry.
"We all took turns animating all the characters. I did a nice close shot of Robin and Tinker Bell that I enjoyed. Tink was a lot of fun to draw. We were on a tight deadline, so we all pitched in and did any scenes that came our way."
Frans Vischer animated the improvisational sequence in which Robin's character swiftly changed into many forms, including even Walter Cronkite. The line during the metamorphosis scene where Robin transforms into Mickey Mouse and gleefully proclaims "I'm a corporate symbol" was written by Steve Moore. It stayed in the final cut because Robin loved it so much.
After seeing this short film, co-director of Aladdin (1992) John Musker told Rees that he and co-director Ron Clements wrote the part of the Genie specifically for Robin. As a tribute, at the end of the animated feature, the Genie appears in the same yellow Hawaiian shirt and Goofy hat that Robin wore in the live action beginning of Back to Neverland.
The original Magic of Disney Animation tour ended September 30th, 2003, when it was replaced with a much different version, since the Disney Feature Animation Florida unit itself had been dissolved. The tour now started with the guests seeing a live Disney show artist interacting with an animated Mushu from Mulan (1998) on a screen to explain the process of animation.
The entire pavilion closed July 12, 2014 to make way for the Star Wars Launch Bay.
*  *  *  *  *
Thanks, Jim! and come back next Friday for more from Jim Korkis!
In the meantime, check out his books, including his latest, The Vault of Walt Volume 8: Outer Space Edition, his recent  Disney Never Lands, and about planned but unbuilt concepts, and Secret Stories of Walt Disney World: Things You Never You Never Knew
, which reprints much material first written for this site, all published by Theme Park Press.

Follow yourfirstvisit.net on Facebook or Twitter or Pinterest!!
RELATED STUFF