A Friday Visit with Jim Korkis: When Disney's Hollywood Studios was a Studio
By Dave Shute
Welcome back to Fridays with Jim Korkis! Jim, the dean of Disney historians, writes about Walt Disney World history every Friday on yourfirstvisit.net.
DISNEY FILMS DONE AT DISNEY FEATURE ANIMATION FLORIDA
By Jim Korkis
From 1989 to January 2004, Disney Feature Animation Florida was considered an annex to the official animation studio in Burbank. It was housed at first in Disney's Hollywood Studios (then known as Disney-MGM Studios) in trailers, roughly where Rock 'n' Roller Coaster is today, with just forty artists. Later, it moved to its own new seventy million dollar building in 1998, located behind the Magic of Animation pavilion, and soon employed up to four hundred artists during the 1990s.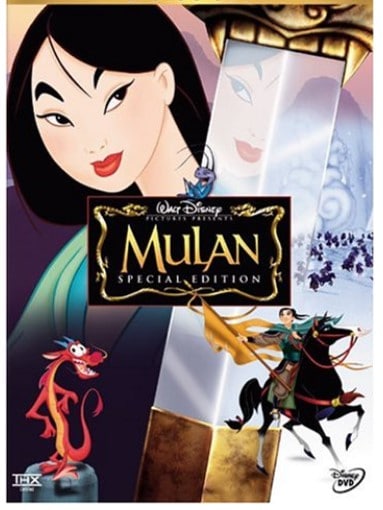 I had many friends who worked there, and I taught classes to the animation interns on the history of animation and Acting for Animators. Here is a partial list of animation that was done at Walt Disney World.
The Little Mermaid (1989) — Florida artists contributed ink and paint support to the film.
The Rescuers Down Under (1990) — About 10 minutes of the 77-minute sequel to 1977's The Rescuers was animated in Florida, as well as 10 minutes of the Mickey Mouse short feature The Prince and the Pauper double-billed with the movie.
Beauty and the Beast (1991) — Florida animators assisted in the "Be Our Guest" digital scenes of dancing forks, spoons, etc., the Beast bandaging sequence after the wolf attack, and much of "The Mob Song" and the "Something There" song.
Aladdin (1992) – Mark Henn supervised the character of Jasmine from the Florida studio. There was also had an Aladdin unit overseen by Alex Kupershmidt. (Supervised by Glen Keane in Burbank.)
The Lion King (1994) — Florida animators provided about 20 minutes of the film, including the "I Just Can't Wait to be King" sequence. Two characters were supervised from Florida, Young Simba by Mark Henn and Young Nala by Aaron Blaise. Also, Alex Kupershmidt did much of the Hyena animation when Nala and Simba were cubs.
Pocahontas (1995) — Florida animators contributed about 18 minutes to the film, including scenes involving Pocahontas' father, Chief Powhatan, supervised by Ruben Aquino.
The Hunchback of Notre Dame (1996) — Florida animators were only responsible for about 4 minutes of this movie, including scenes involving both Quasimodo and the villain Judge Frollo.
Mulan (1998) — This was the first animated feature film produced primarily by Walt Disney Feature Animation Florida at Disney-MGM Studios, all while theme park guests watched. It is also the first Disney animated feature made outside of Burbank.
The Emperor's New Groove (2000) Additional Animation Production Services.
Dinosaur (2000) Additional Animation Production Services.
Atlantis: The Lost Empire (2001) Additional Animation Production Services.
Lilo and Stitch (2002) — Made almost entirely in Florida, this film was nominated for an Academy Award for best animated feature.
Brother Bear (2003) — The last major film to be released by the Florida studio. In development at the same time was another feature entitled My Peoples (also known as "A Few Good Ghosts" and "Once in a Blue Moon"), that was cancelled.
Other projects done at the Feature Animation Florida included the Roger Rabbit short cartoons Rollercoaster Rabbit (1990) and Trail Mix-Up (1993), the shorts John Henry (2000), Off His Rockers (1992), How to Haunt a House (1998) for Toon Disney featuring Goofy, and in 1993 "The House meets The Mouse Parts 1 and 2", a non-Disney project for Warner Bros. Television's Full House that had an animated Segment for "Joey's Caricature" and Cameo. Uncredited except for Mark Henn.
Disney Feature Animation Florida also did projects such as "It's a Small World" for Euro Disney, a Figment interactive attraction for Epcot, and Aladdin animation for the old Sega Genesis game system, and a Manatee PSA (1992). There were many other projects done in Florida by DFA Florida Special Animation that provided animation for TV commercials, theme parks, and video games.
*  *  *  *  *
Thanks, Jim! And come back next Friday for more from Jim Korkis!
In the meantime, check out his books, including his latest, The Unofficial Walt Disney World 1971 Companion: Stories of How the World Began, and Secret Stories of Walt Disney World: Things You Never You Never Knew
, which reprints much material first written for this site, all published by Theme Park Press.

Follow yourfirstvisit.net on Facebook or Twitter or Pinterest!!
RELATED STUFF