The 2019 Edition of The Best-Reviewed Disney World Guide Book, Ever
By Dave Shute
Josh (of easyWDW.com)  and I have published (on Amazon, through Theme Park Press) the 2019 edition of the best reviewed Walt Disney World guide book, ever, The easy Guide to Your Walt Disney World Visit 2019.
Chock full of great advice for both returning and first-time visitors, the 2019 edition continues our tradition of offering the best, clearest, shortest, and wisest advice for your Disney World trip, ever.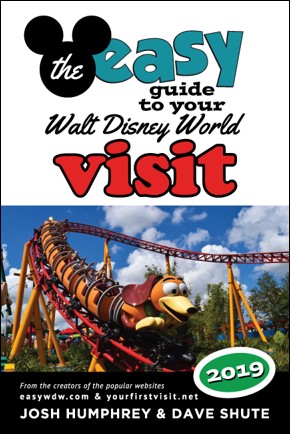 It also continues our model of offering a free Kindle version to those who buy the paperback edition, and of free updates* (as PDFs) over the course of 2018 and 2019 (until we publish our 2020 edition), because Disney World changes faster than any guidebook on solely an annual publishing calendar can respond to.
With Star Wars opening and new ticket pricing models, 2019 will be an interesting year. But you could be in no better hands than me and Josh. Josh is the best in the world on how to tour the parks and on dining at Disney World; I am the best in the world on the Disney World resorts, and between the two of us, we collectively are the best in the world on when to go.
Our Disney World guide book series began in 2014, and since then has received hundreds of reviews on Amazon, 90%+ of them five stars.
No other guide book can make this claim, because no other guide book is as good as The easy Guide to Your Walt Disney World Visit 2019! Click the link to get yours today!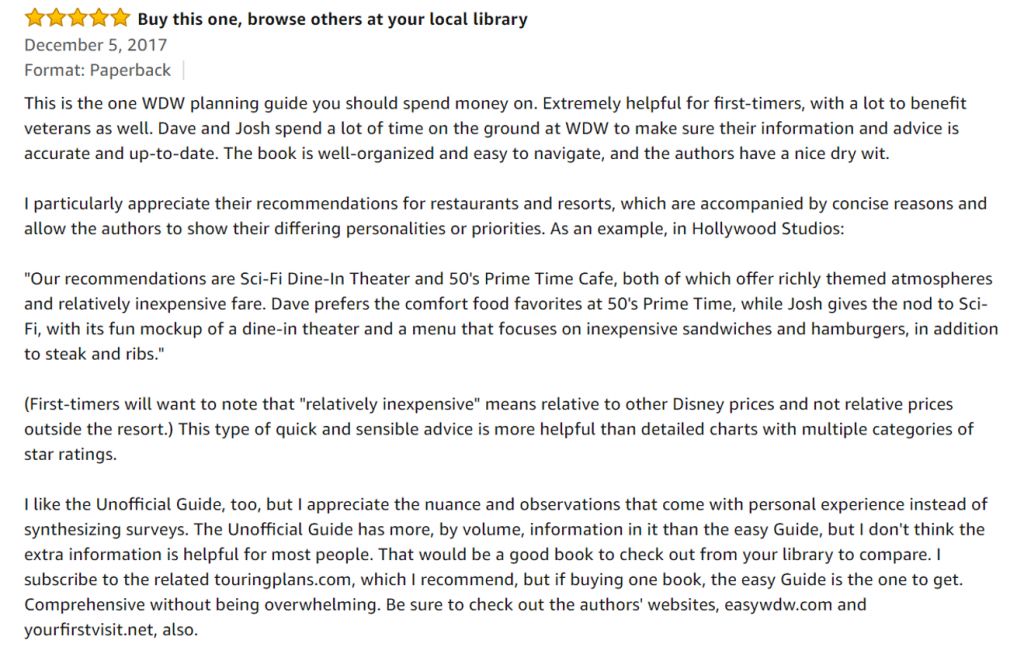 *Our next update will include this correction: for those with 2019 editions shipped before 9/16, replace the FastPass+ in the middle of page 207 with "Use FastPass+ at Spaceship Earth (10:15am – 11:15am), Mission: SPACE (11:15am – 12:15pm), Frozen Ever After (Whenever available, ideally around 1pm)."
Follow yourfirstvisit.net on Facebook or Twitter or Pinterest!!
RELATED STUFF