Pro Bowl Festivities at Disney World in Later January
By Dave Shute
The Pro Bowl returns to Orlando in 2019. The game itself is Sunday January 27, and various related festivities will occur at Disney World the week before, mostly at ESPN Wide World of Sports, but also—if the 2017 and 2018 program is followed—at Magic Kingdom and Disney Springs.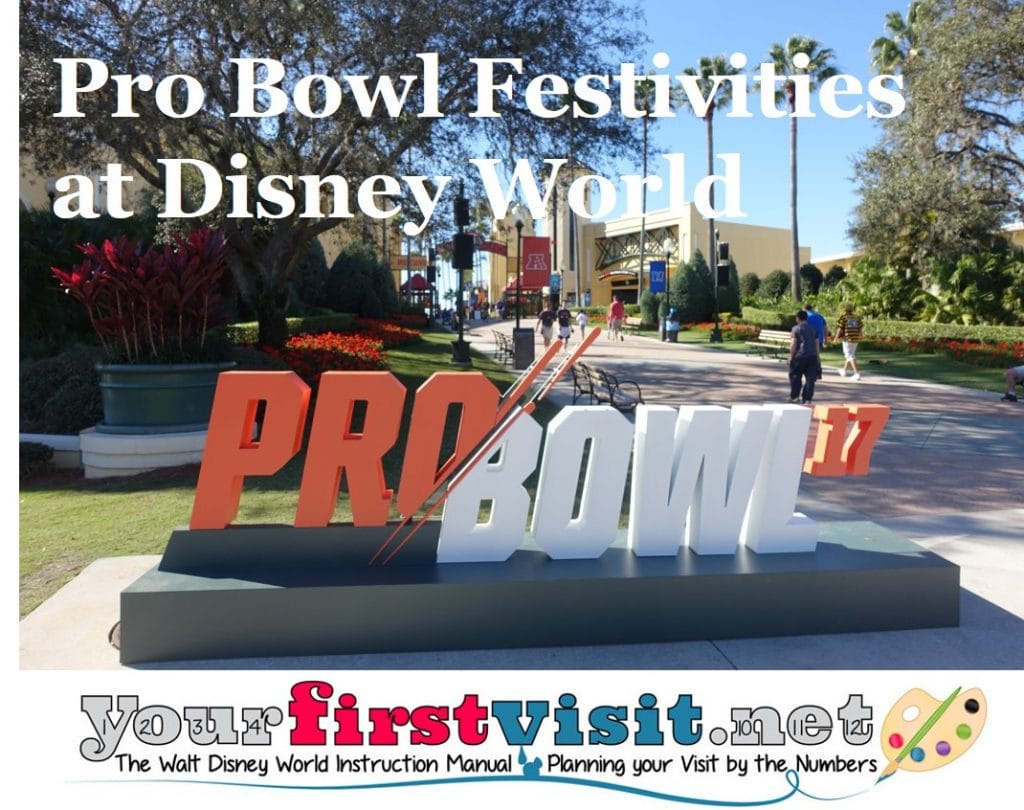 The actual game is even more lame in person than on TV, and to be avoided—its sole virtue is that it's largely a Browns-free zone, so someone will actually win it.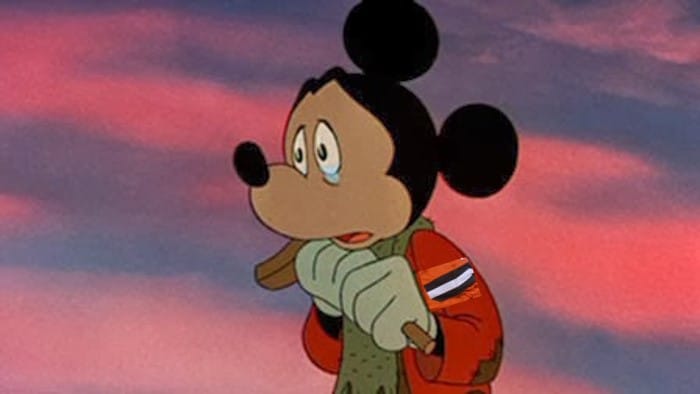 Also weak—if it follows the 2017 pattern—is the Pro Bowl Parade at Magic Kingdom, which in 2017 had as it heart only this: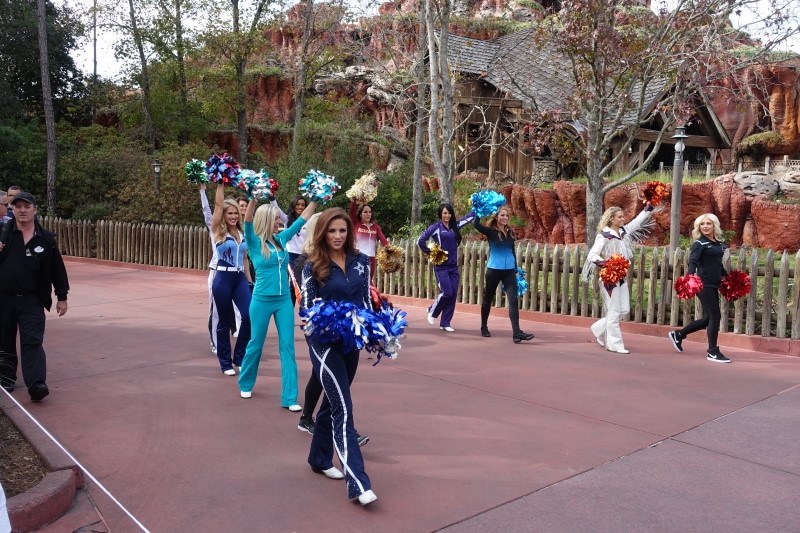 And this: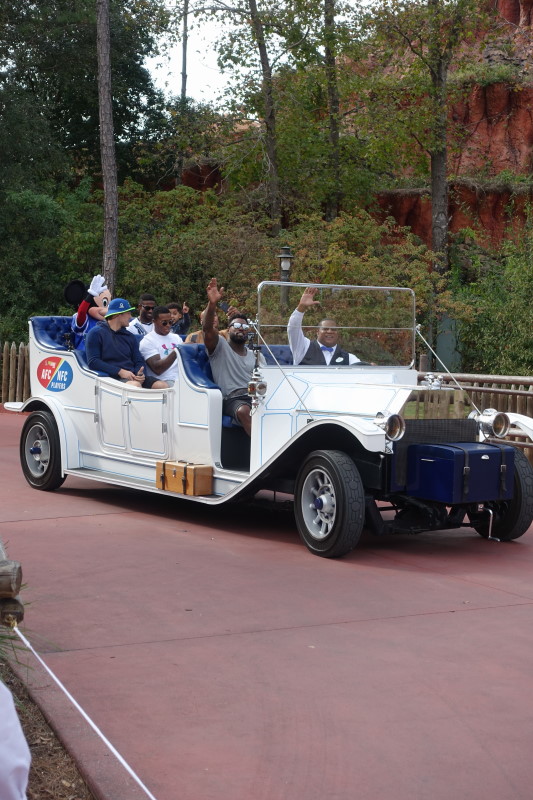 Much more fun is what's going on at ESPN Wide World of Sports.
There's essentially three things of interest at ESPN.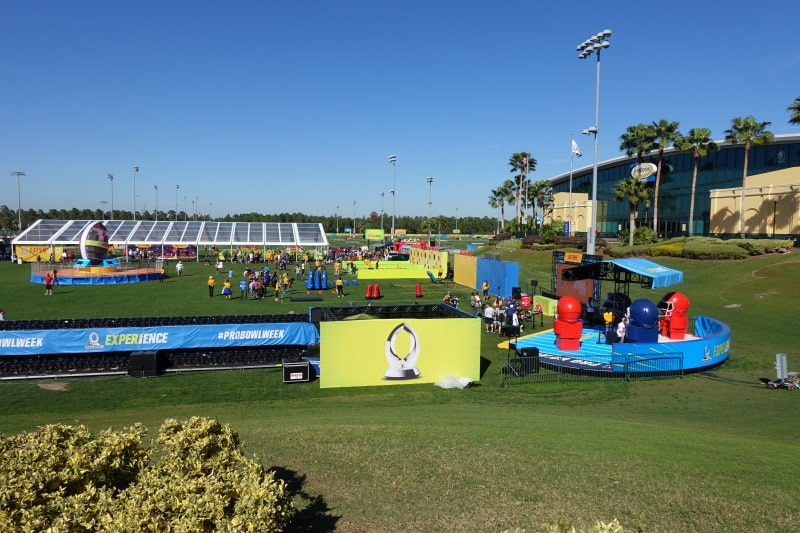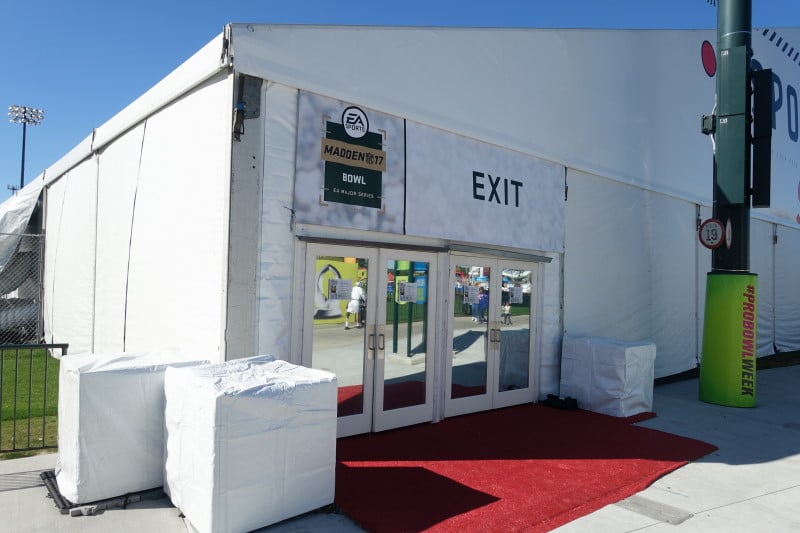 First there's lots of interactive and play areas (including both physical stuff to do and Madden) that kids will get a kick out of.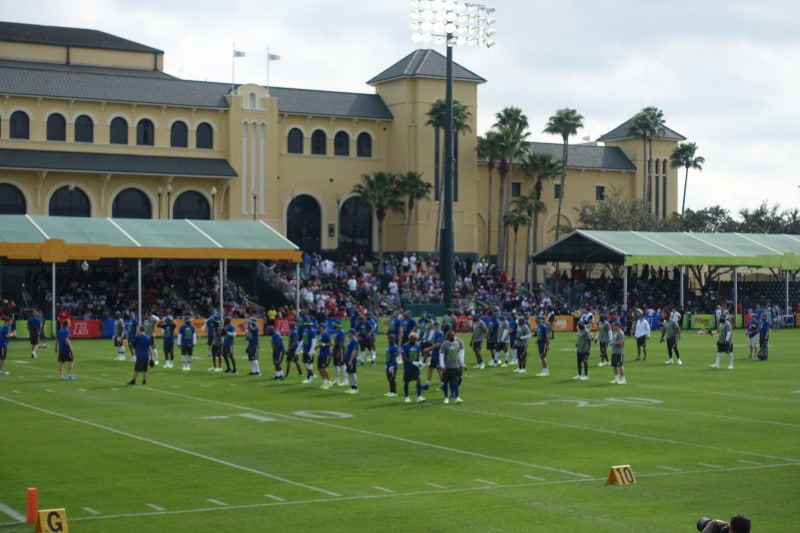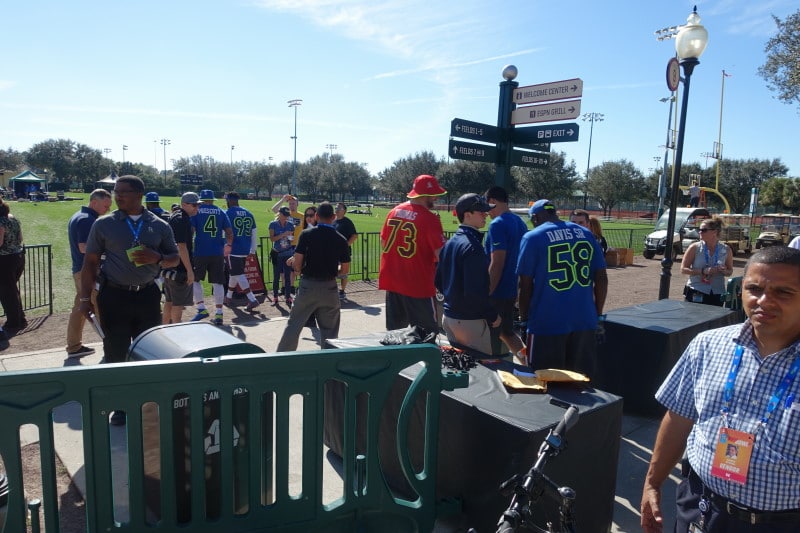 Second are the team practices, which are pretty casual and fun to watch.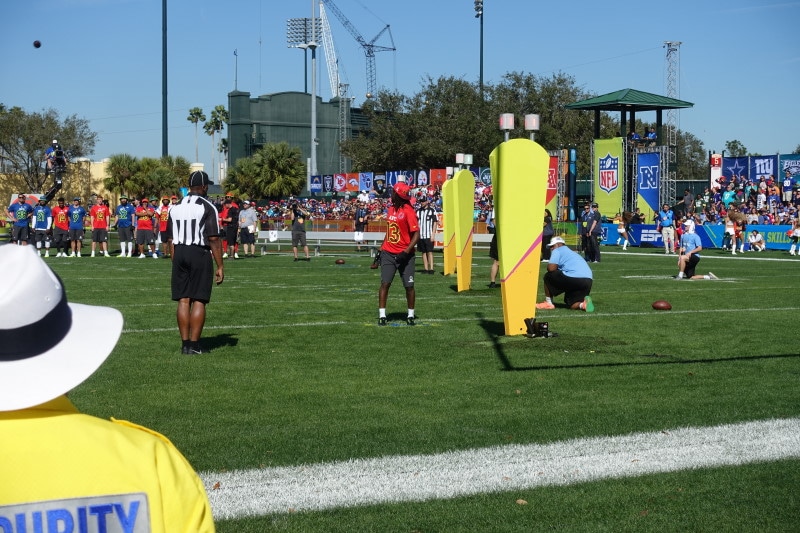 Third is the "Skills Showdown," a made-for-TV event that will be taped on Wednesday the 24th. This was surprisingly fun in 2017.
The practices and Skills Showdown have free tickets available. You may not actually get a seat—the reservation system is mean to limit the attendance to what the various venues at ESPN Wide World of Sports can actually hold. You request your tickets via 1iota.com. Right now, I can only find requests available for the showdown, at https://1iota.com/Show/723/2018-Pro-Bowl-Skills-Showdown. Note that everyone who requests tickets goes on the waitlist, and closer to the event date those who are eligible for tickets will get an email including instructions for by when to arrive and where to go.
In 2017 there was also some standby capacity for both the practices and skills showdown, but I would not count on it.
Also worth noting is that parking at ESPN Wide World of Sports is limited, and the roads into the area can be a bit if a zoo.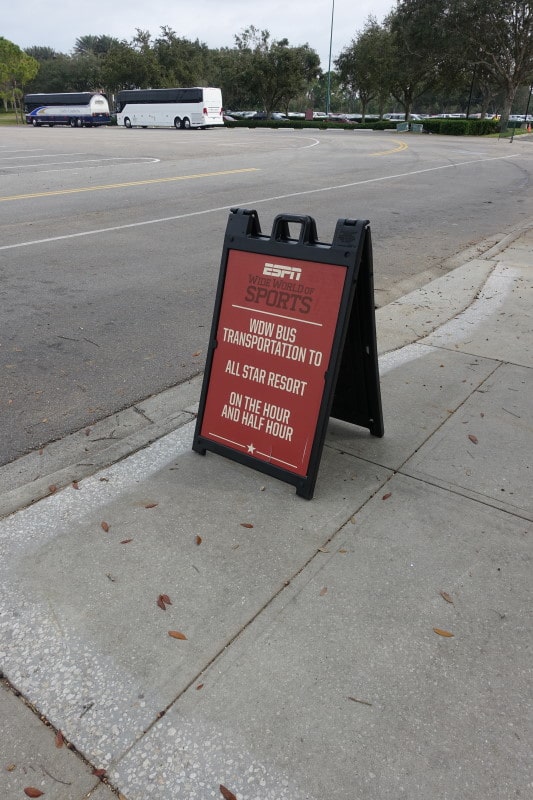 In 2017, because they were preferred hotels for various amateur and semi-pro football games that were also going on during the week, buses ran to ESPN from the All-Stars, Caribbean Beach, and Pop Century. If these buses are available in 2018 (and you are staying in one of the served hotels) they are a much better alternative than driving. (The general WDW bus system does not serve ESPN Wide World of Sports.)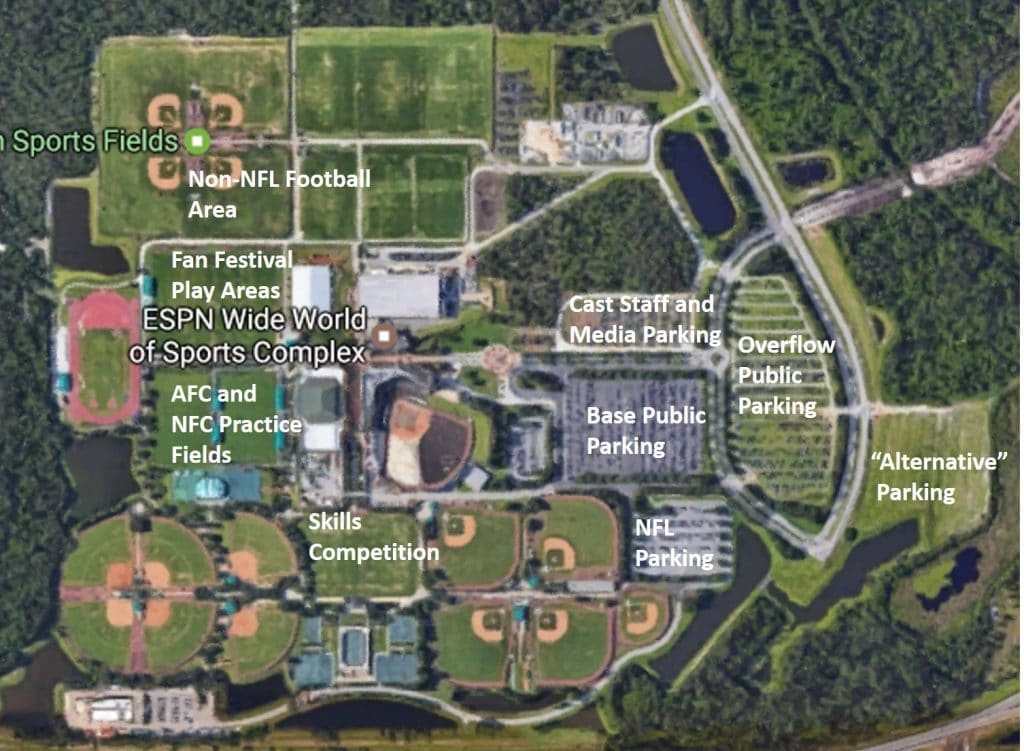 Here's roughly where the various venues were last year—the practices were in a couple of spots.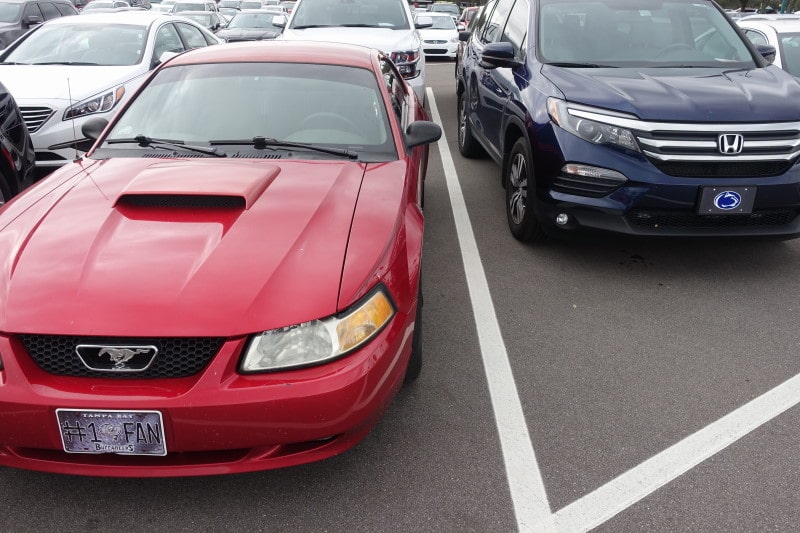 In 2017 various ESPN shows—e.g. Mike and Mike–also broadcast live from Disney Springs. I did not attend any of these last year, but did see a few on TV and they looked like fun for hardcore fans, such as the driver of the above car.
The 2017 version of the Pro Bowl did not have any material impact on crowds elsewhere in Disney World—and may in fact have reduced them, as ESPN during the week kind of served as an alternative minor park. You also saw very little marketing of the Pro Bowl festivities at ESPN in the rest of Disney World—perhaps because of the capacity limits of the parking and venues.
The Pro Bowl is back in Orlando in the second year of a three year deal—next year is an option to be picked up. Many, many more people can get to Orlando for it than to its more common past venue in Hawaii, which is an argument (along with the ESPN/Disney World synergy, which is otherwise pretty limited) for it to continue here.
I did, however, talk to one of the player's wives last year, and she noted that while the kids loved Disney World and Universal, the wives and players maintained a preference for Hawaii. Not only is Hawaii more fun for the plus ones, but she also said it yielded more of a communal experience among the players. So many of them have their off-season homes in Florida (for tax reasons) that many were going back to their homes in the evenings, especially early in the week, rather than hanging out with their peers in Orlando.
So we'll see if it's back in 2019 or not…but in the meantime, if you are an NFL fan and are, or can be, around later in January 2018, check the fan festivities out–they are fun! (But get tickets and be aware of the roads and parking issues).


Follow yourfirstvisit.net on Facebook or Twitter or Pinterest!!
RELATED STUFF