My Disney Christmas Wish: Half a Billion Dollars for Cast Members
By Dave Shute
You may not realize it, but tens of thousands of the folks who take care of the rides at Disney World, who drive the boats and buses, who check you in and prep your room, who cook your food and clean your sheets, make, on average, $11.28 an hour ($13.34 after overtime and shift differentials). That's less than $24,000 a year.
This at a resort where twenty thousand rooms cost from $200 to over $1,000 a night, where four day tickets for a family of four will set you back more than $1,400, and where prices have been skyrocketing for years.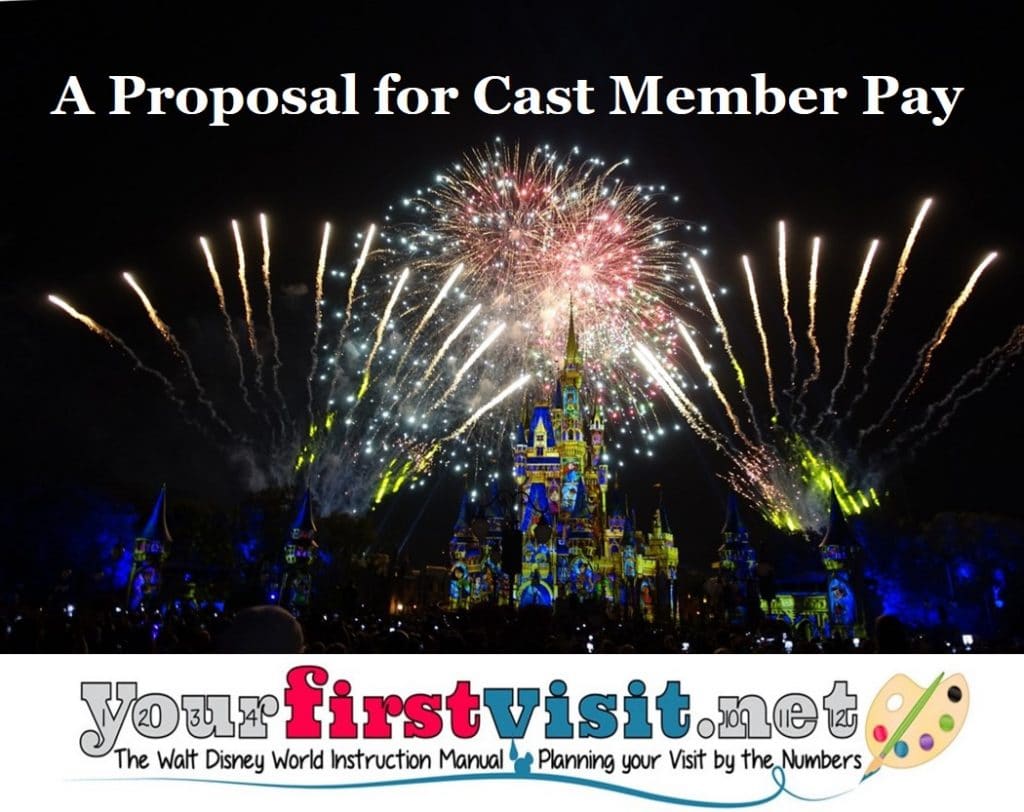 There are understandable reasons why cast member wages are this way, today, and understandable reasons why it's been hard, until now, to make any material changes in this pay level.
But my back-of-the-envelope calculations suggest the new tax bill will save the Walt Disney Company around $1.5 billion to $2 billion a year, and that the company will in addition have the one time opportunity to repatriate perhaps another $3 billion to $4 billion in overseas earnings.*
So the opportunity is here for Disney to do the right thing, and bring everyone who earns a paycheck on its domestic properties (whether employed by Disney or by a firm to which Disney outsources work) to a minimum of $15 an hour before overtime or shift differentials.
Based on the numbers from here, it's known that about 36,000 Disney World cast members average $11.28 an hour.  Getting them to $15 an hour would cost $3.72 an hour times 2080 hours times 36,000 people, or around $275 million a year.
Expanding this pay increase to all the other Disney World cast members, to the cast members at Disneyland, to all the folks in other domestic parts of the Walt Disney Company who make less than $15 an hour (for example, the folks behind ESPN sports rights negotiation strategy and Star Wars story continuity, it seems), fixing the resulting pay scale compression, taking care of pay-level linked benefits, and then factoring down to adjust for part-timers, I get to the nice round number of the cost to the company of $15 an hour being $500 million a year.
That's a big number. But with the change in the tax environment, it's time for a change in the pay environment.
Come on, Disney. It's time.
*Analysts are still working on these numbers, and Disney may also have to write off certain no-longer-allowed deferred  tax assets.  But I don't care, there's enough.


Follow yourfirstvisit.net on Facebook or Twitter or Pinterest!!
RELATED STUFF