Disney's Armed Forces Salute Deal for 2018 Released
By Dave Shute
As Steve announced on MilitaryDisneyTips.com, the 2018 Disney Armed Forces Salute became available Thursday.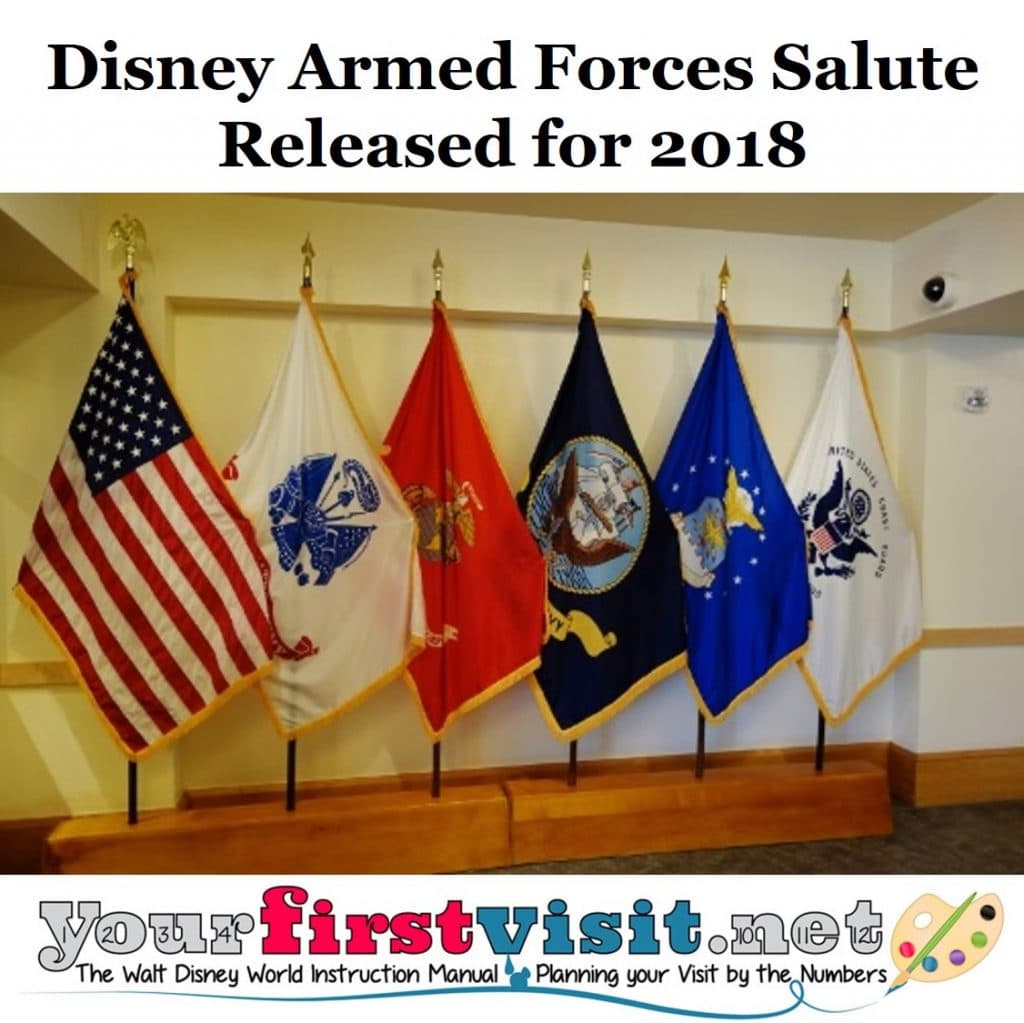 The salute is valid from January 1, 2018 through December 19, 2018. The room part of the deal is blocked out 3/25-4/5/18
As in 2017, it includes not just deeply discounted 4 day tickets, as it has the past few years, but also deeply discounted 5 day tickets. Unless your kids are younger than 5, the 5 day option is the one to choose, as it permits two days in the Magic Kingdom and a day each in the other three parks.
Also available again as part of the 2018 salute are room discounts of approximately 30%  to 40% off .
Note that the two deals are not linked–you can get the ticket deal, the room rate deal, or both
Some of the most popular room types (e.g. Little Mermaid rooms at Art of Animation) may be excluded, and availability elsewhere is very limited (more rooms may be added).
I'll publish more details I understand them, but frankly the best starting point for understanding the deal is Steve's page here.
The ticket deal is available only directly from various base sources. But Kelly can book the room rate deal for eligible military families. Contact her at KellyB@DestinationsInFlorida.com or 980-429-4499.


Follow yourfirstvisit.net on Facebook or Twitter or Pinterest!!
RELATED STUFF