Meet Dave, Josh, Steve Bell September 24 at Magic Kingdom
By Dave Shute
Josh of easyWDW.com and I will be meeting our readers and signing more or less anything they bring for us to sign—but signing with special delight our co-authored The easy Guide to Your Walt Disney Visit 2018—in later September! (Scroll down a bit to learn more about The easy Guide.)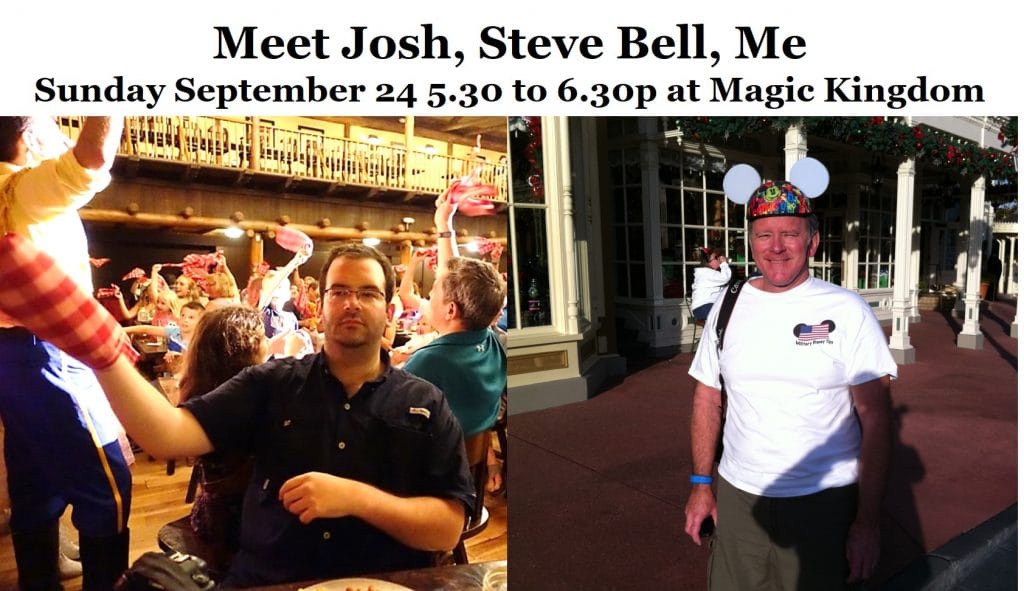 This time we'll also be joined by Steve Bell of MilitaryDisneyTips.com!
Steve, in addition to authoring that great resource for military families,  is also the author of Walt Disney World For Military Families  and The Essential Guide to Shades of Green.  Steve—like Josh—is one of my longest-standing imaginary internet friends. If you've had enough of us, talk to Steve instead.
Josh, Steve and I will be in (or near) the seating area at Tomorrowland Terrace at Magic Kingdom on Sunday September 24 from 5.30p til 6.30p.
We love to be able to meet the folks we've tried to help, and are grateful for their kind words and support. If you will be in (or near!) the Magic Kingdom that day, we'd love to meet and thank you, too!
MORE ON THE EASY GUIDE 2018
As I noted a few days ago, the 2018 edition of the best-reviewed Disney World guidebook, ever, is now available on Amazon—paperback here, and Kindle here.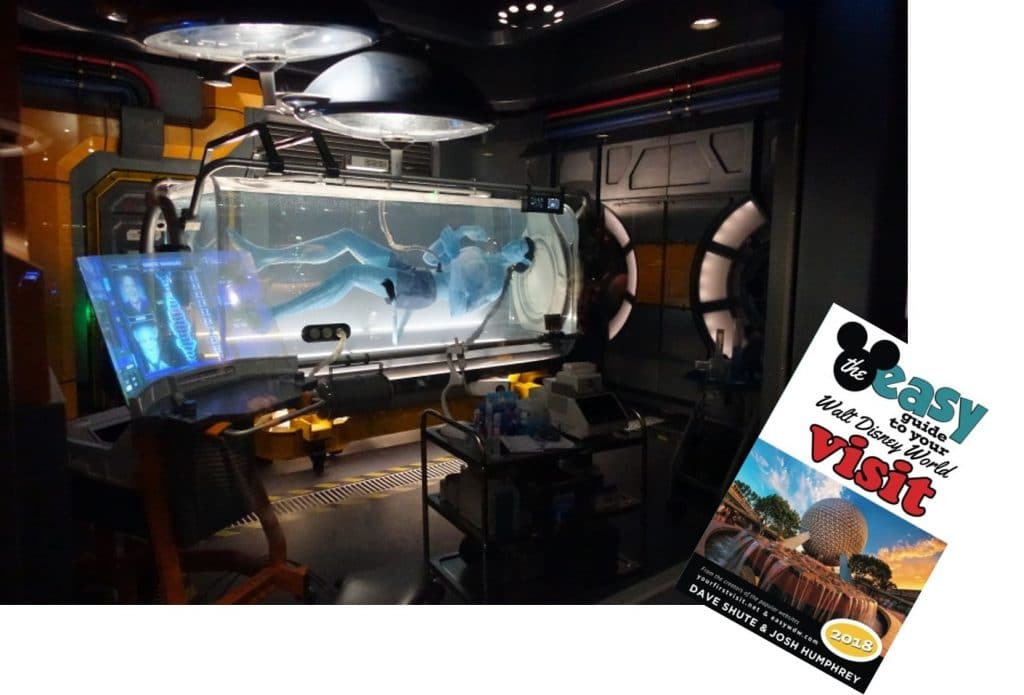 A guidebook too large to be understood or easily used is doing folks no favors. Co-author Josh of easyWDW.com and I from the start wanted to publish the shortest and best-organized guidebook we could. Our 2018 edition has 307 substantive pages—about a third the size of some Disney World guidebooks—and in what is probably a first for Disney World guidebook series, has 8 fewer pages fewer than our 2017 edition!
But in those 307 pages we cover every major decision you need to make—how old and tall your kids should be, how long to stay, when to go, where to stay, what to do in the parks, where to eat, and more.

Moreover, we make it easy for you to refer to the book in the parks. If you purchase the paperback version, we make the Kindle version available for free. Load it onto a Kindle app on your phone and you are all set!
THE MOST ACCURATE DISNEY WORLD GUIDEBOOK
We also pride ourselves on providing the most accurate guidebook available. Our knowledge of Disney World comes from direct experience—Josh is in the parks and restaurants two to four times a week, and later this year I will have stayed in my 150th different Disney World-owned room, villa, suite, studio, cabin or campsite. No one else can match the experience we bring.
We match this with disciplined judgment and a commitment to accuracy. Accuracy is really hard, and we've had our share of goofs. But we are sure that we have fewer than anyone else.
For example, another 2018 guidebook that also came out in August 2017 has not updated its entry on Toy Story Mania since 2015, nor has it updated its entry on the Disney & Pixar Short Film Festival since 2015, either. More examples: it has Easter 2018 as April 11, still has a 54 inch trundle bed in Port Orleans Riverside—which was replaced by a 66 inch Murphy bed in 2012 (!)–and has only three DVC studios offering accommodations for 5, rather than the five that's been true for a while now.
I could go on with many more errors from this alternative, but the key is that it's really hard to be accurate, and we (largely) get it done.
THE MOST UP-TO-DATE DISNEY WORLD GUIDEBOOK
Our guidebook is up to date as of early August 2017—so we incorporate in it the latest refurb news at Pop Century, Caribbean Beach, and Coronado Springs, the shift of the afternoon parade to 2p, the closures of Ellen's Energy Adventure and The Great Movie Ride, etc.
But no matter how up-to-date a guidebook is when published, it will necessarily become less so over time, as things change. We solve this problem for our customers by offering free updates. We will update the 2018 easy Guide two to four times between now and August 2018, when we publish our 2019 edition.
Anyone who emails us their Amazon receipt will get instructions on how to get these updates when they come out: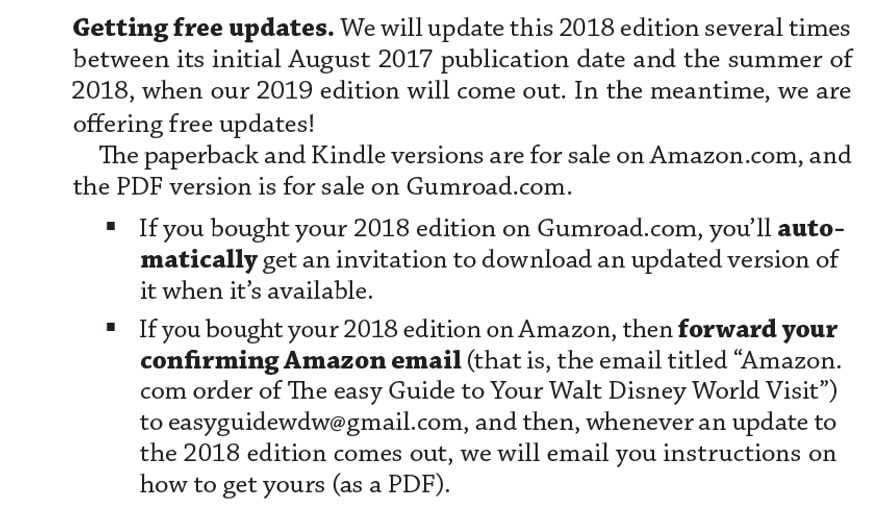 THE BEST DISNEY WORLD GUIDEBOOK

The best-reviewed Disney World guidebook. The easiest-to-use Disney World guidebook. The most accurate Disney World guidebook. The most up-to-date Disney World guidebook. That's The easy Guide to Your Walt Disney World Visit.


Follow yourfirstvisit.net on Facebook or Twitter or Pinterest!!
RELATED STUFF