Review: The Muppets Show in Liberty Square
By Dave Shute
In October 2016 a new show kicked off in Liberty Square.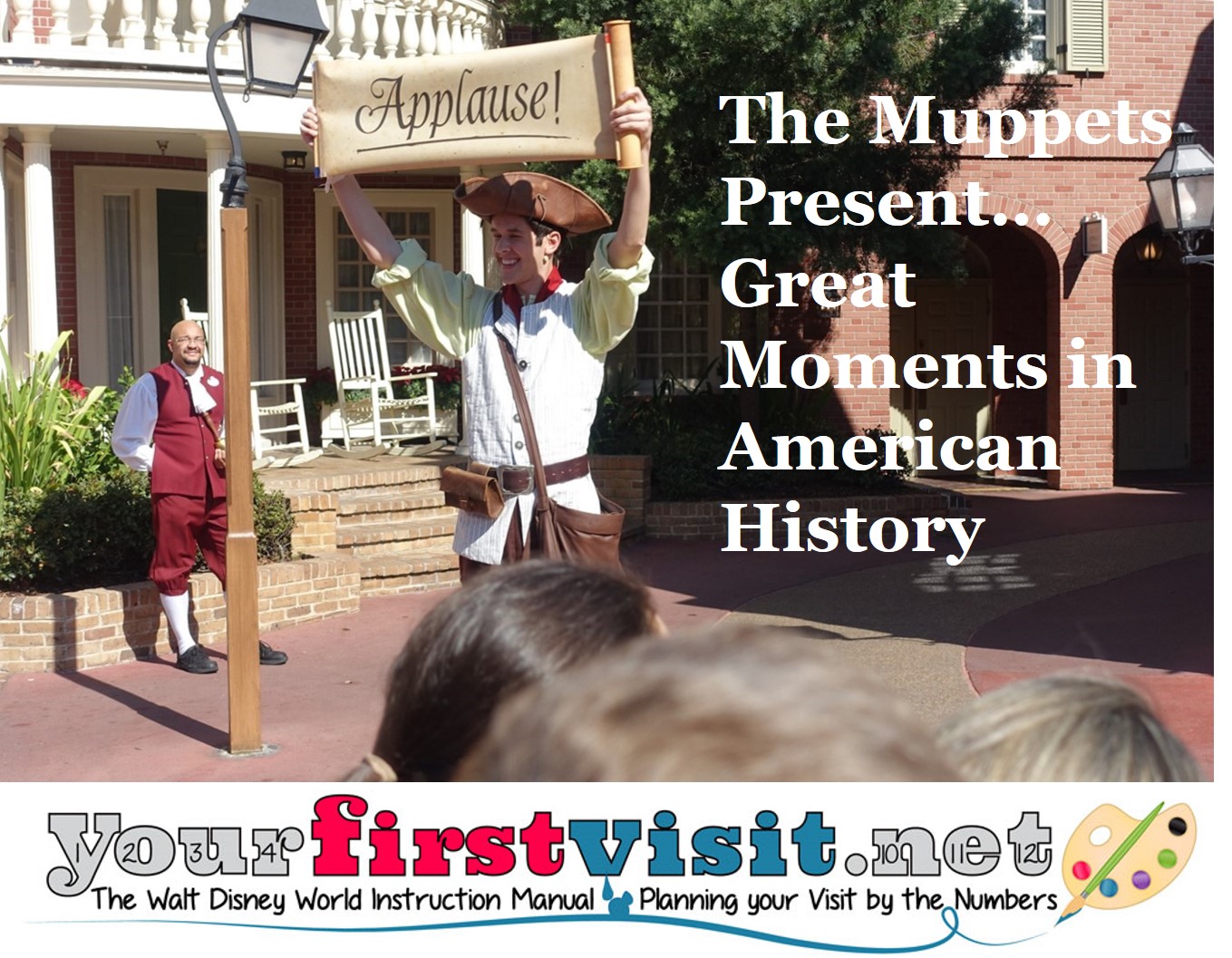 Called The Muppets Present …. Great Moments in American History, the show is delivered from the top of the Hall of Presidents…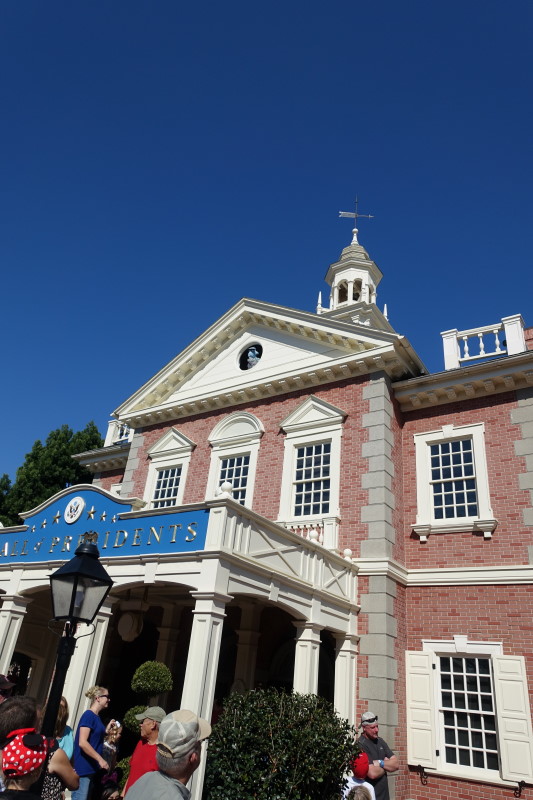 …and from the building on the right side of the Hall of Presidents: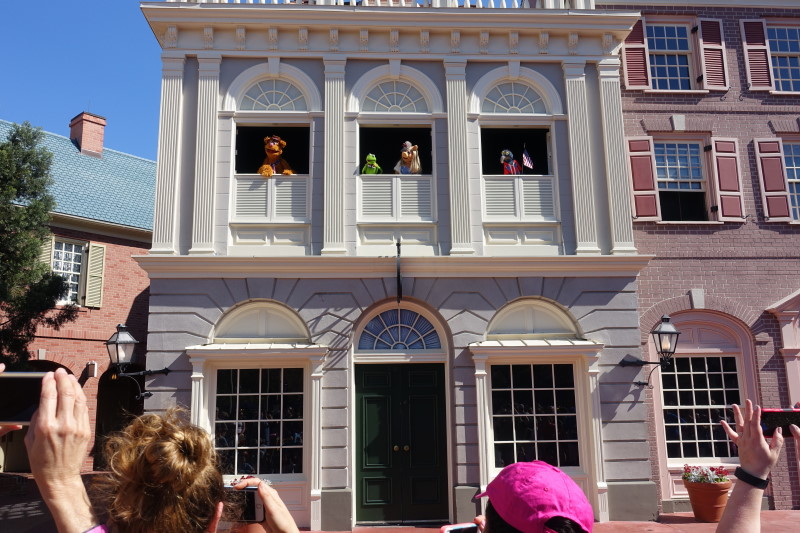 There's actually several different shows–two right now, on the Declaration of Independence and the ride of Paul Revere–in which the Muppets retell colonial history in a muppetristic way that's cute and funny but still appropriate to the formal setting and purpose of this part of Liberty Square.
Here's the review from the just-updated The easy Guide to Your Walt Disney World Visit: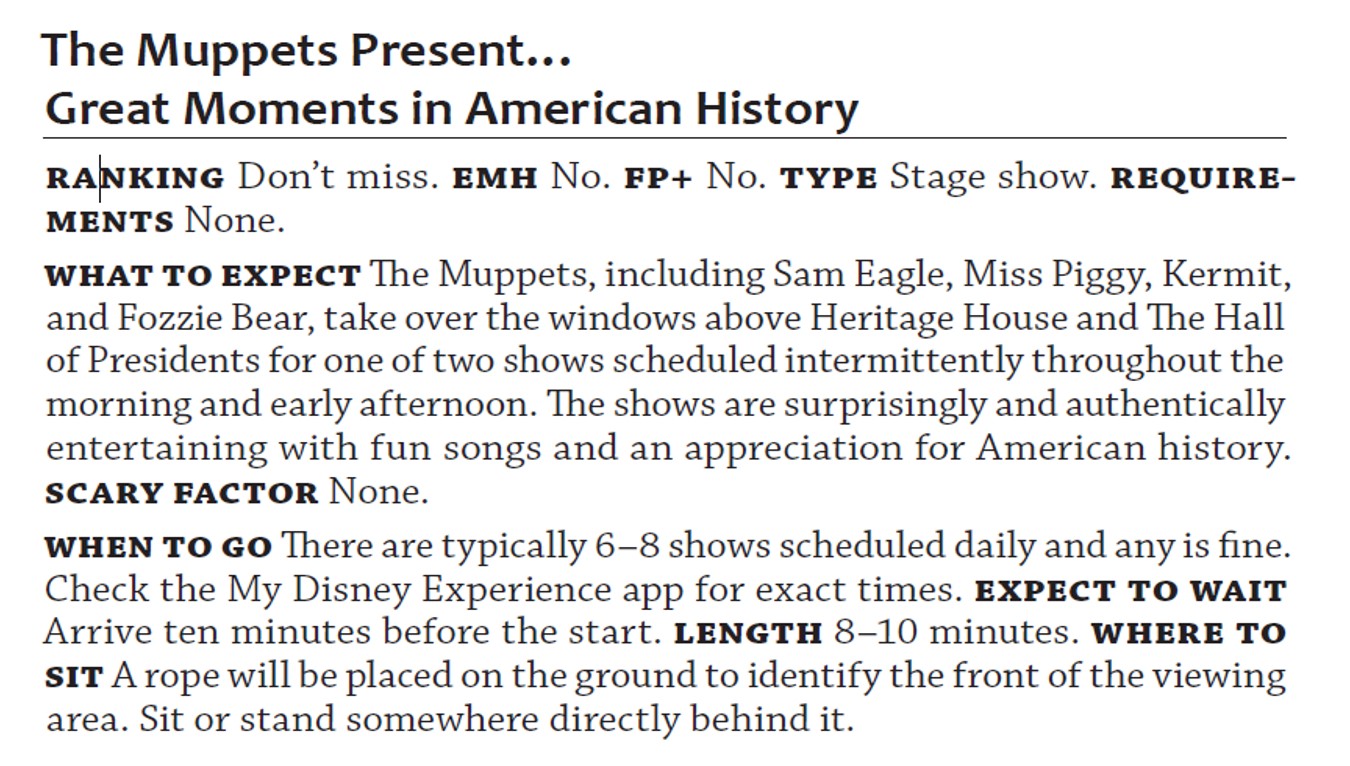 I saw the Declaration of Independence show during my mid-November visit.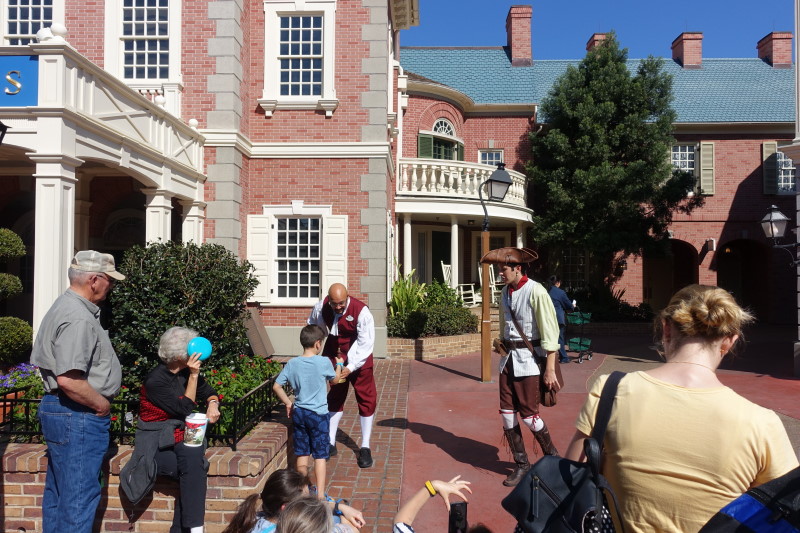 The Town Crier kicks it off…
…then Sam Eagle takes over.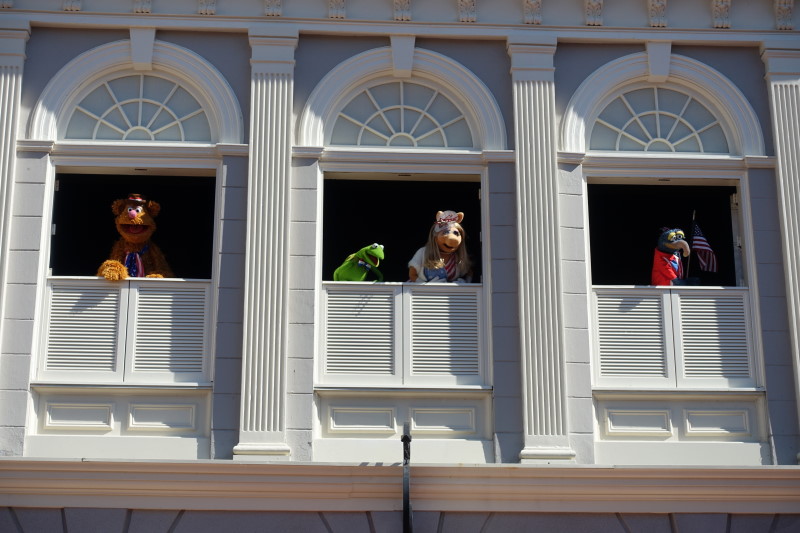 Kermit, Miss Piggy, Fozzie Bear and Gonzo soon appear.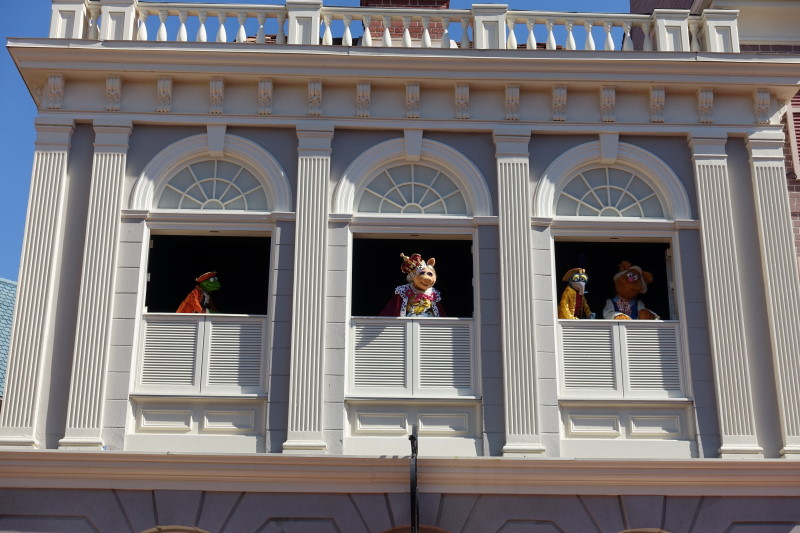 They shift to period dress, and take on roles related to the Declaration of Independence, with Miss Piggy as both King George and George Washington (who had nothing to do with with Declaration, and was in fact New York checking out Hamilton while it was being written and signed).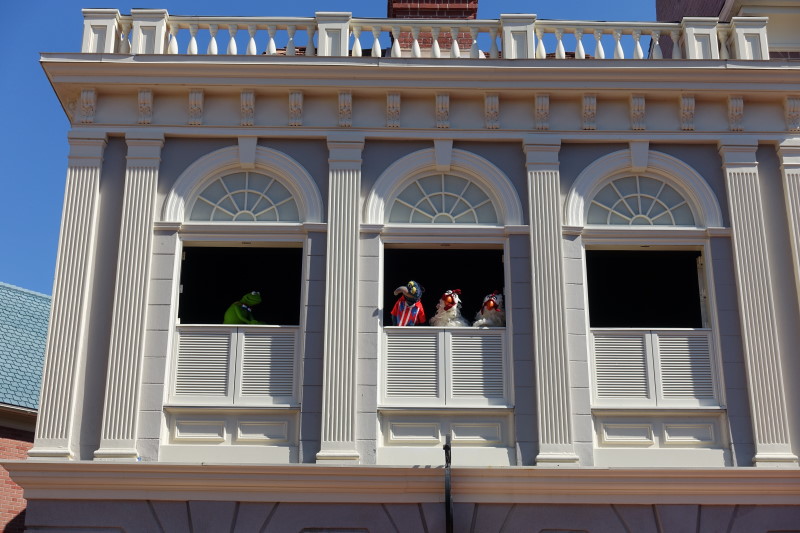 Because it's the Muppets, chickens are soon involved…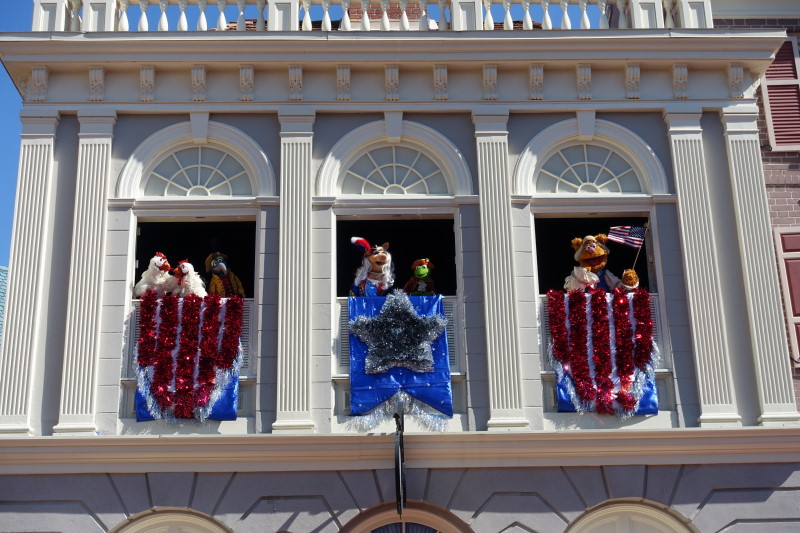 …but all is well, the Declaration is signed…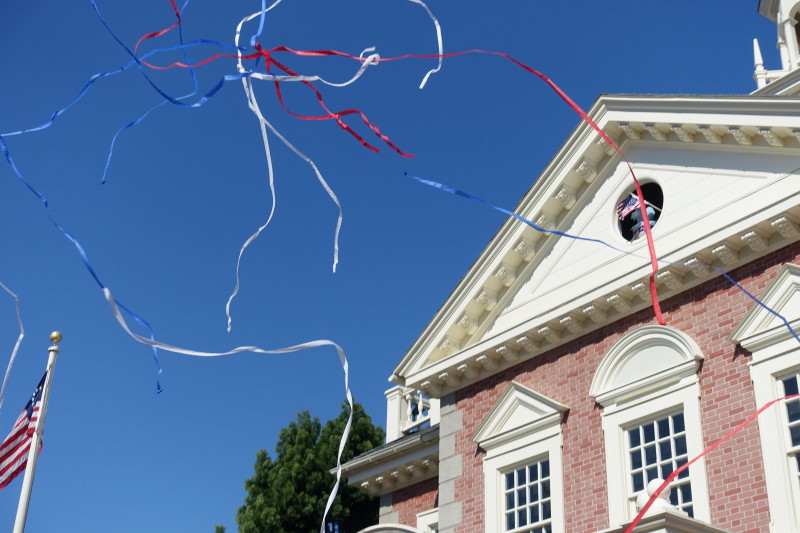 …and celebrations fill the air.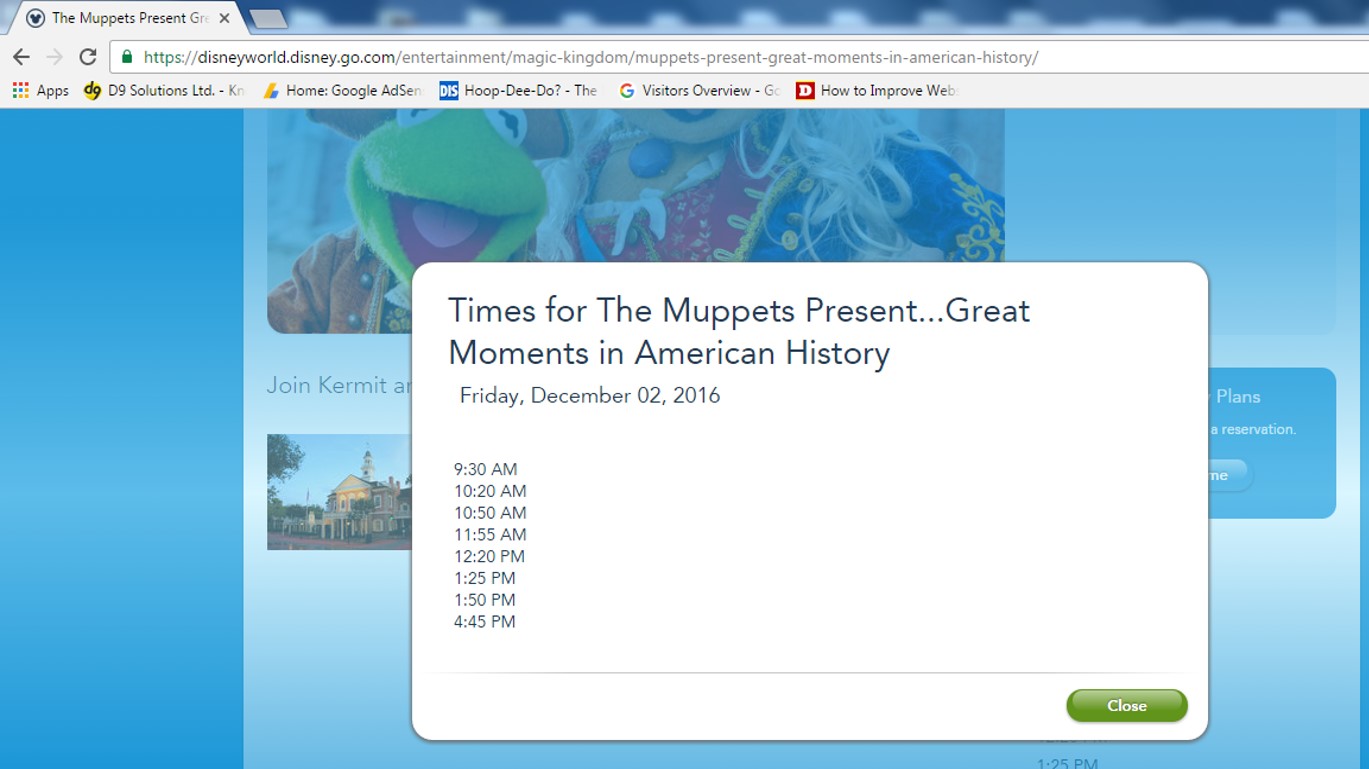 Check My Disney Experience for times.  On early-to-dark November and December dates through the 22nd, it has 8 shows, but only one show after the parade.
If you are a Muppets fan, this is a don't miss show.  Disney puppeteers move the Muppets to a pre-recorded audio track featuring Muppet performers Steve Whitmore, Eric Jacobson, and Dave Goelz, and the writing is pitch-perfect to the characters.
If you are not a Muppets fan, it's more skippable.  But if as you walk by you see a rope on the ground (marking how close the audience come come), a show will be starting soon, so stick around and watch it!


Follow yourfirstvisit.net on Facebook or Google+ or Twitter or Pinterest!!
RELATED STUFF