Review – Star Wars: A Galactic Spectacular at Disney's Hollywood Studios
By Dave Shute
STAR WARS: A GALACTIC SPECTACULAR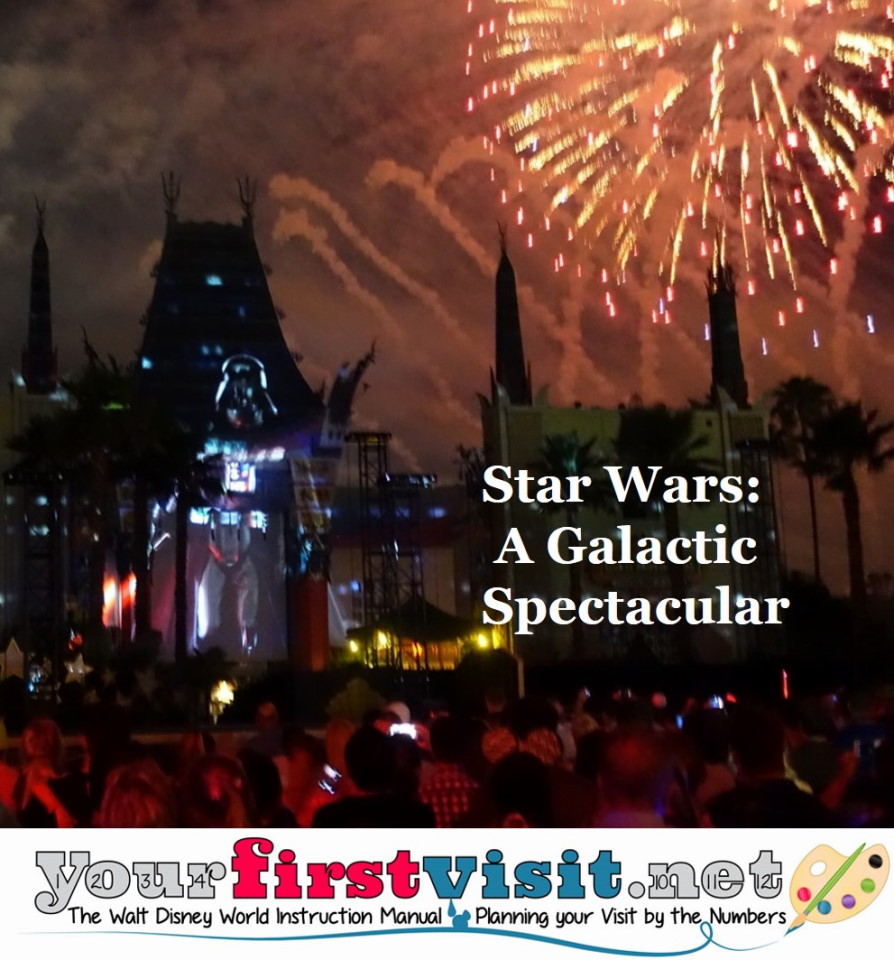 A new evening show, Star Wars: A Galactic Spectacular, debuted at Disney's Hollywood Studios this summer.
The show replaces a Star Wars fireworks show that had been going on since December, and adds to fireworks stirring music, lasers, and projections.
Lasers: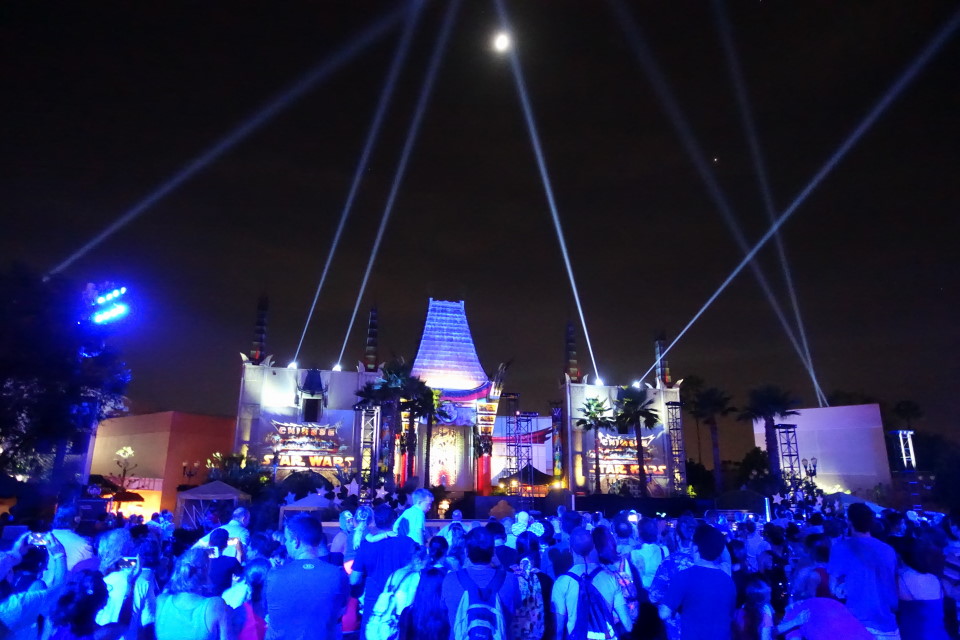 Projections: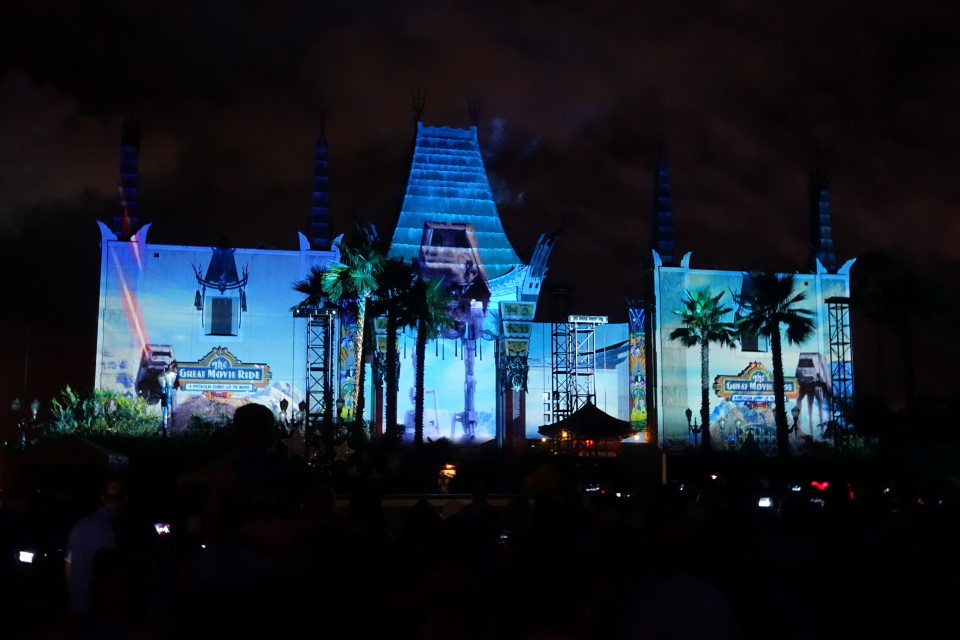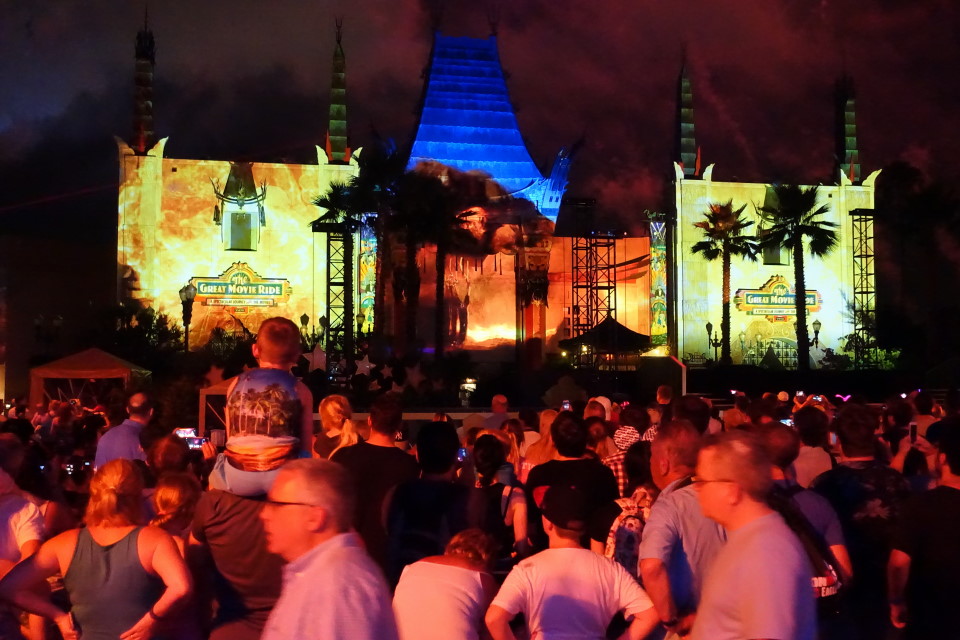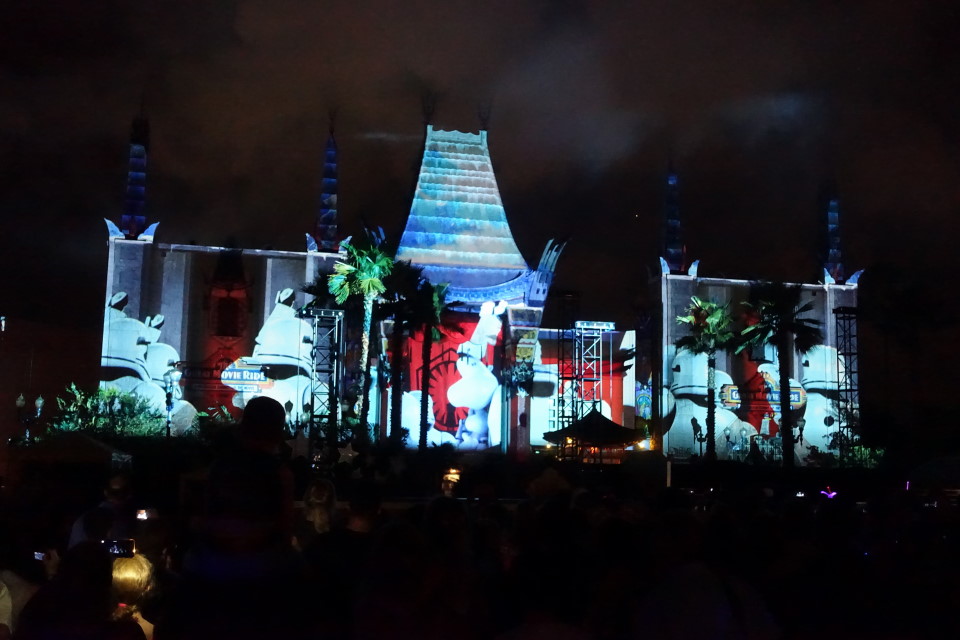 Fireworks: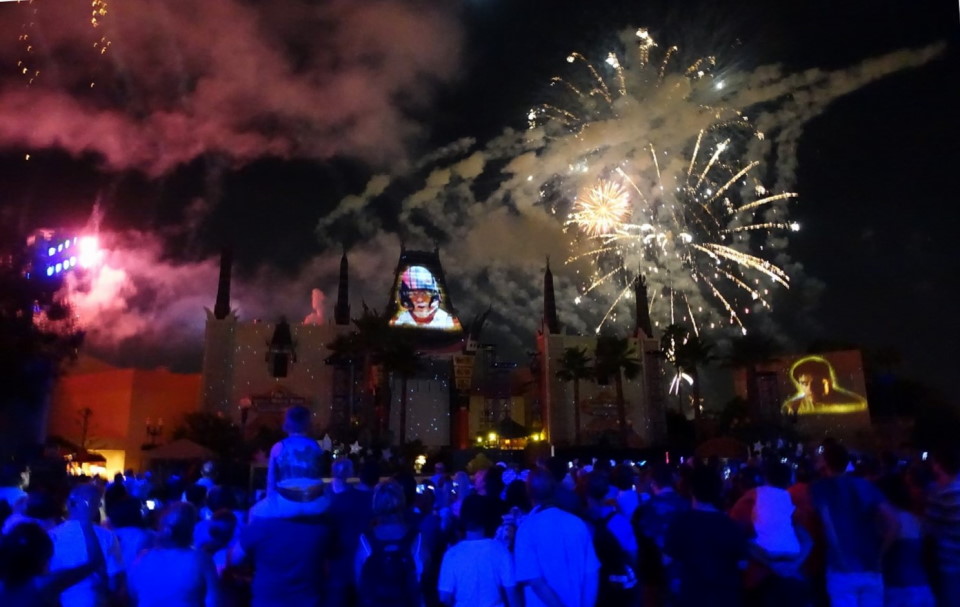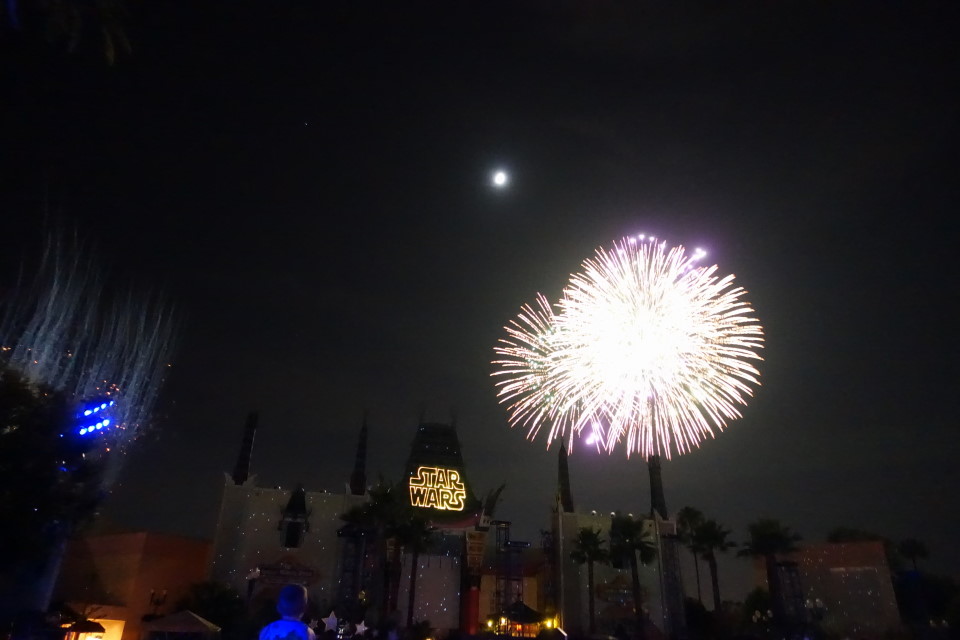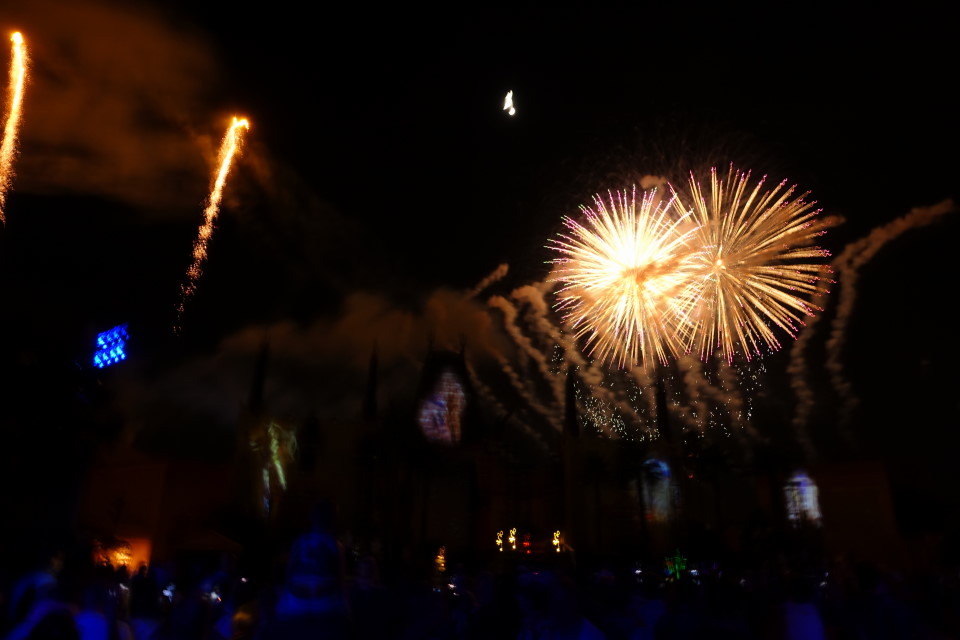 The projections are shown on Grauman's Chinese Theater, and can't be seen well from anyplace not close to it.
Because the fireworks themselves more punctuate and add drama to the projections than carry their weight as a show in themselves, it's best to think of this as a "projection show with fireworks" rather than as a "fireworks show with projections."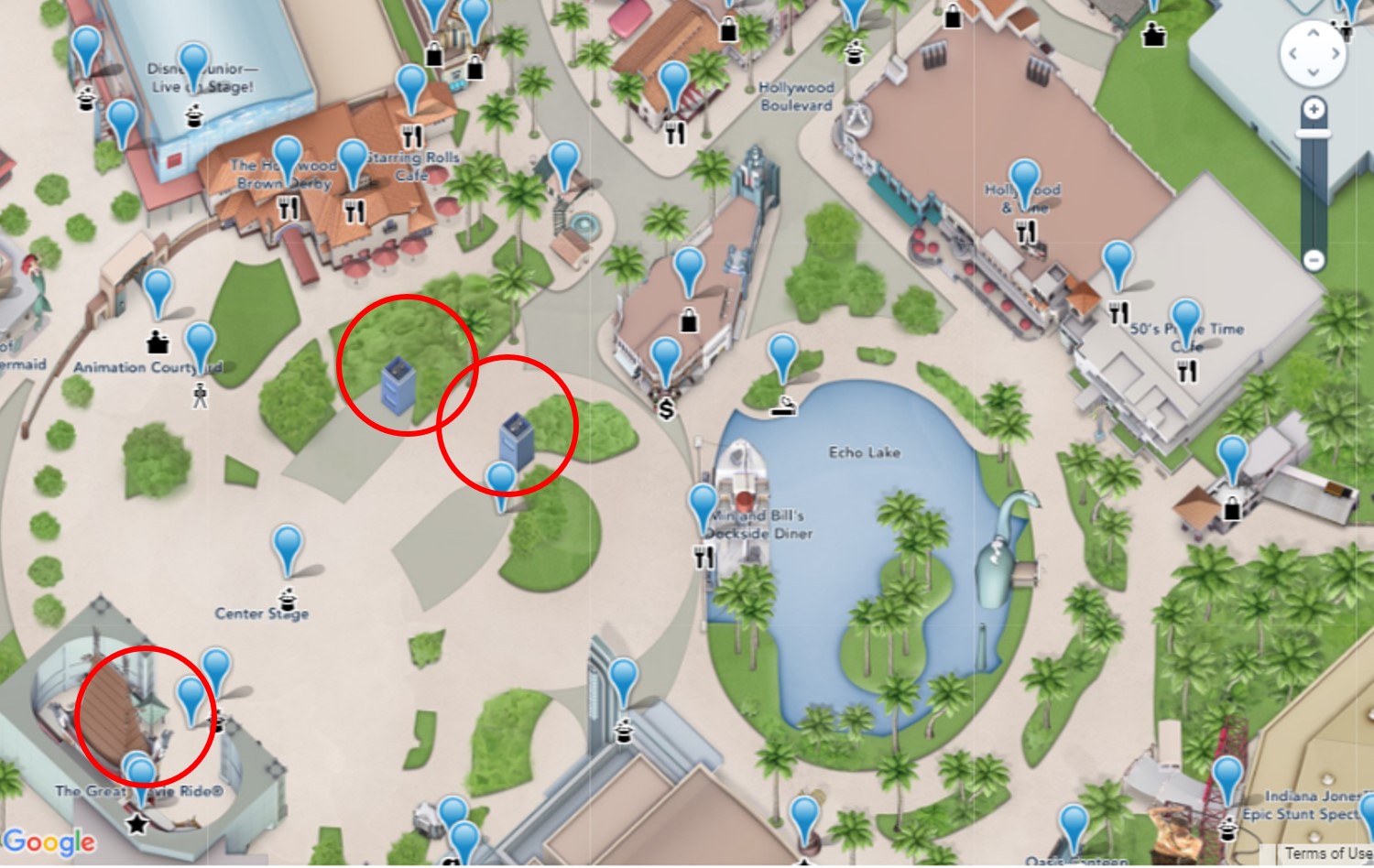 This is important, as it means you have to be close to the theater to fully experience the show. Specifically, you should be between the projection towers (circled in red) and the theater (also with a red circle).
Those seeing the show from further away won't have nearly as good an experience.
Recent schedules make it hard to see both the first Fantasmic and and to see this show as well.  That's just fine, as that aren't remotely enough good viewing spots for the 10,000 people that Fantasmic can hold to see this show at its best.
Those who can spend two evenings in Disney's Hollywood Studios are can see both. But if you have to choose between the two, be guided by this: the fireworks show is all about Star Wars, and Fantasmic is all about Disney animation. Which will be more fun for your group?


Follow yourfirstvisit.net on Facebook or Google+ or Twitter or Pinterest!!
RELATED STUFF