The easy Guide on Kindle
By Dave Shute
THE EASY GUIDE IS AVAILABLE ON KINDLE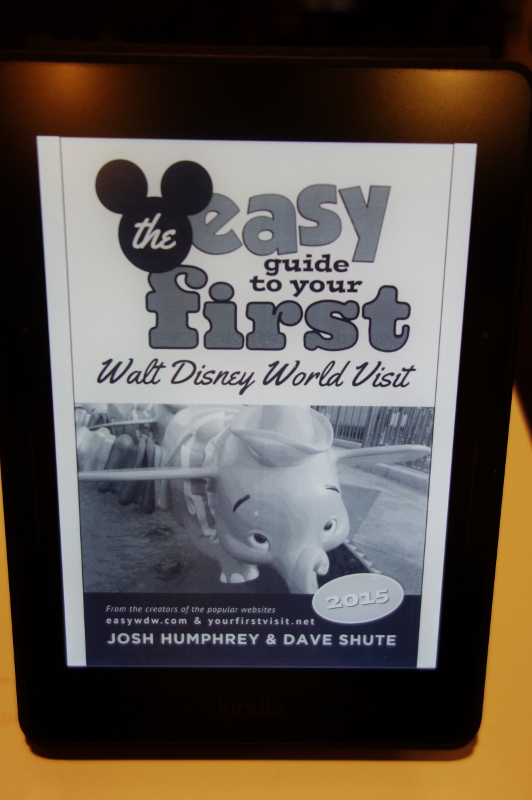 The easy Guide to Your First Walt Disney World Visit 2015 is available both as a paperback and as a Kindle book.
(You don't by the way, need a Kindle to buy and read Kindle books–you can get Kindle readers for phones, tablets, and laptops.)
Kindles are wonderful objects for traveling readers, and having a Kindle app on your phone means you can do a quick reference to The easy Guide without having to, for example, tear out the cheat sheets and stick them in your pocket.  Not that there's anything wrong with that.
Even though Kindle editions are invariably cheaper than paper editions, I'd never buy a guidebook in a Kindle-only form. Being able to mark up the pages is too important to me.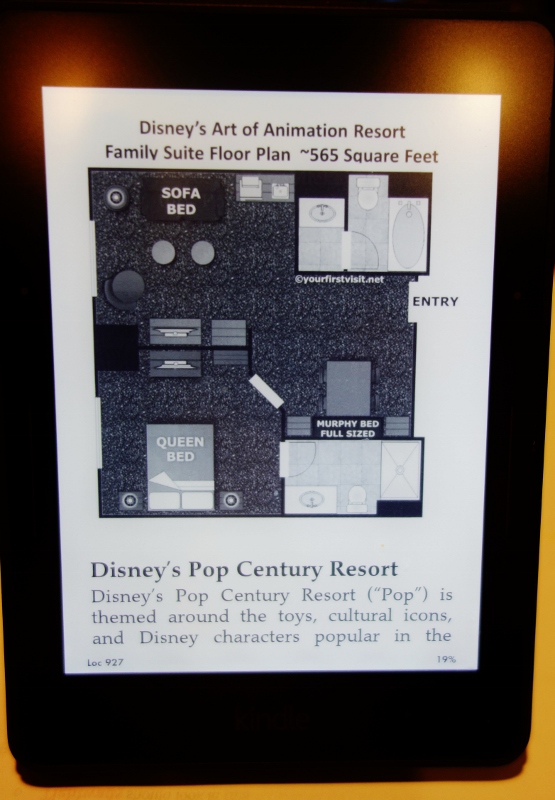 And images and charts are always better printed–Kindles, even the best and most modern ones, just don't do them well.
But there are a couple of huge benefits to Kindle editions besides the price.  One is their portability. Another–not sufficiently appreciated–is their searchability.  The searchabilty of Kindles makes indexes as obsolete as buggy whips.
So which should you buy?  Well, buy the paperback.  Because…
KINDLE VERSION FREE TO PAPERBACK BUYERS
We've set it up so that buyers of the paperback version of The easy Guide to Your First Walt Disney World Visit 2015 get the Kindle version free, as part of Amazon's "Matchbook" program.  These means you get the best of both worlds.
Moreover….
2015 KINDLE VERSION UPDATED UNTIL 2016 EDITION COMES OUT
We will be updating the 2015 Kindle version now and then until we publish the 2016 edition of The easy Guide next fall.
This means that until then you'll never be more than a few weeks away from the most updated guidebook there is.
We were already the most up to date guidebook when we published–unlike other guidebooks, we have the rides right, the queen beds right, the five person rooms right. And we will stay up to date. Get the free Kindle edition and you will be, too.
LAST 2014 UPDATE COMPLETE
Speaking of which, the last update to the 2014 Kindle edition is done!
Get the paperback The easy Guide to Your First Walt Disney World Visit 2015. Get the free kindle edition. Get the free updates.  The easy Guide is really easy.  
Follow yourfirstvisit.net on Facebook or Google+ or Twitter or Pinterest!!
RELATED STUFF