My bus work is quite respected in some quarters, but it can get out of date.
I had heard that the All-Stars were sharing buses much less frequently than they used to. If true, this would be a big deal, as it would make Music and especially Movies more convenient.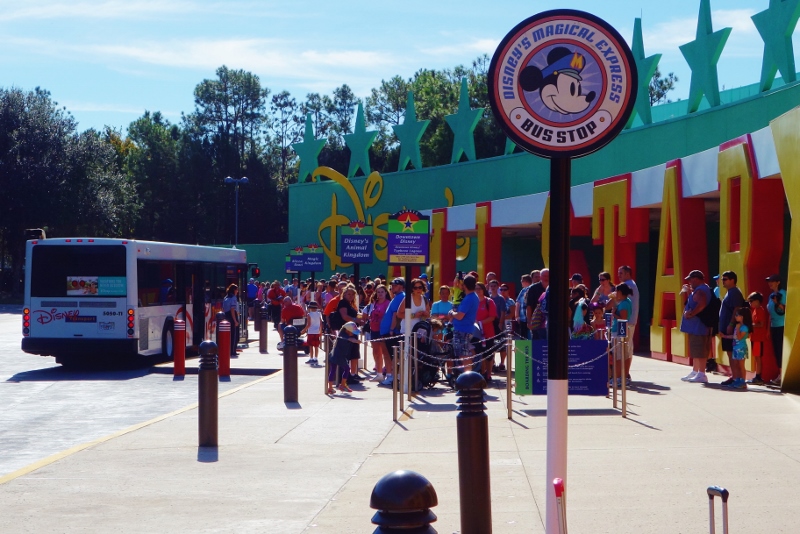 So last week I spent a couple of hours sitting at the bus stop at All-Star Sports, tracking buses and whether at the end of the road they turned left (and hence straight on to a park) or right and thus on to share at Music, and then Movies.
I tested during a high-demand period for buses, from a little after 10a to a little after 11a, and also during a low-demand period, from around 2.30 til around 3.30p. I tracked 67 total buses, and here's the scoop:
Magic Kingdom buses (as expected) were never shared–all 11 of these went straight on to MK
Blizzard Beach and Downtown Disney buses were always shared–all 16 that I saw went on to Music
All other park buses in the afternoon were shared–the 23 buses to Epcot, AK or HS all turned right to go on to Music
All other park buses in the morning were very rarely shared–of the 17 buses to Epcot, AK or HS, all but four went straight to the parks. The four shared with Music and Movies (two HS, one AK, one Epcot) were all in the later (slower) part of my observation period
I will sit at Sports again for a couple of hours on my December trip and grab some more data–but these experimental findings alone are enough for me to have changed the lingo in the reviews of these resorts.
It's changed from something like "Other than the busiest times of the year, these resorts share buses except to the Magic Kingdom" to something like "During slower periods, these resorts may share buses (except to the Magic Kingdom)."
The practical consequence is that All-Star Movies becomes an even better choice among the All-Stars. It already has the best theming and food court among them, and the ding on it has always been "buses full by the time they get there."  Maybe now not so much.
Follow yourfirstvisit.net on Facebook or Google+ or Twitter or Pinterest!!