Caribbean Beach Renovations Begin in Martinique
By Dave Shute
Crack friend of the site Shannon let me know this morning that the windows in Building 21 in Martinique are now marked up for refurb.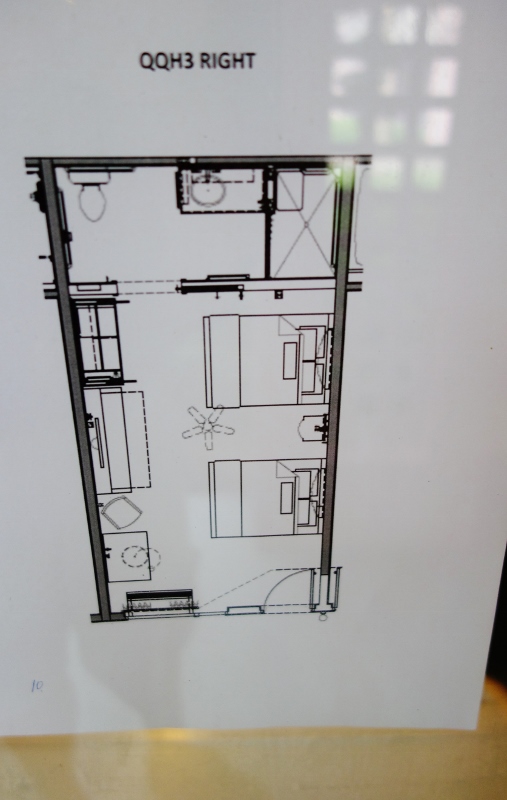 (This means a floor plan has been stuck on the window to show the trades what to do in each room–see the image, of an accessible five person room.)
She also notes that work continues in Barbados 14, 15 and 16, and is done in Barbados 11, 12, and 13.
Shannon's news answers one question–would the refurb begin in the preferred-price areas at CB before the holiday season, or be deferred until the lower-demand period after the new year?
But we still don't know when 5 person rooms will be bookable.  I've speculated that such will happen only after preferred five person rooms are available–as otherwise Disney is leaving money on the table–so this may be soon.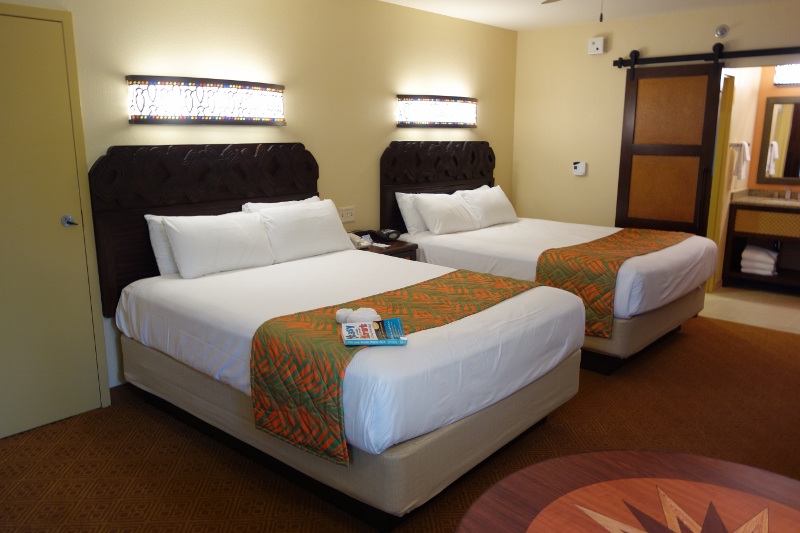 So here's the current status
Jamaica and Aruba are complete
Barbados is more than half done, and likely will be complete this month
Some refurbed rooms in Martinique will be assigned beginning later this month, and–if construction continues through the holiday season–Martinique will likely be done sometime in December.
Meanwhile, Josh has a great review the resort and one of the re-furbed rooms here, with lots of great photos!!
My complete review of Caribbean Beach begins here. More to come after my re-visit to a Pirate Room next week…
Follow yourfirstvisit.net on Facebook or Google+ or Twitter or Pinterest!!
RELATED STUFF