The Master Bedroom and Bath Area of a Boulder Ridge Villa at Disney's Wilderness Lodge
By Dave Shute
(For the first page of this review of the Boulder Ridge Villas at Disney's Wilderness Lodge, see this.)
THE BATH AND MASTER BEDROOM OF A BOULDER RIDGE VILLA AT THE WILDERNESS LODGE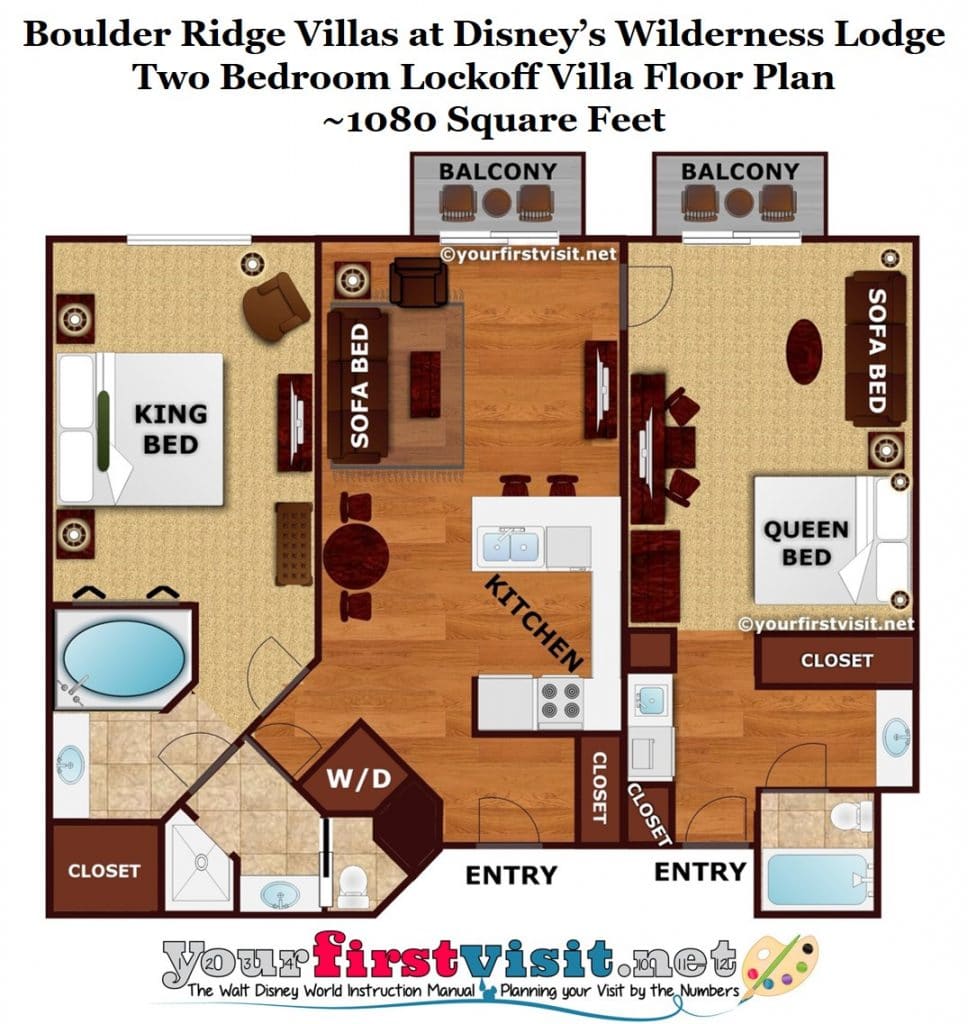 The master bath and bedroom is the same in both One and Two Bedroom Boulder Ridge Villas.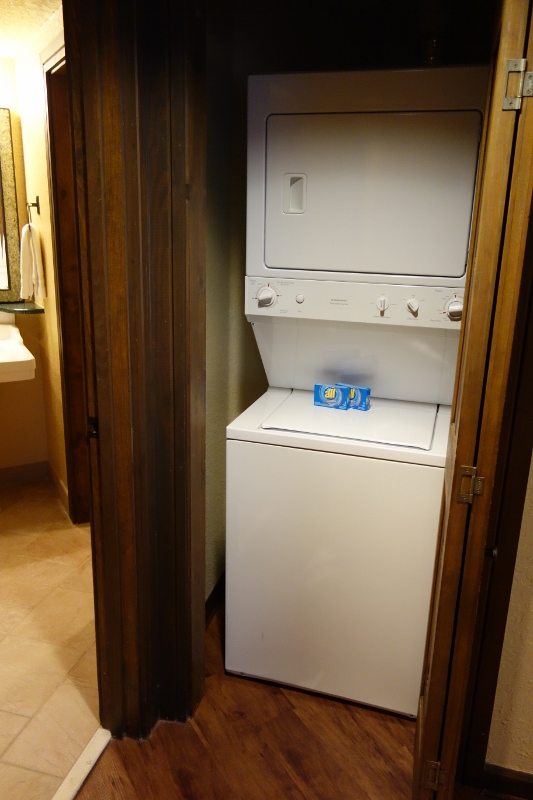 They are accessed from a short hall near the kitchen. First on tap is the washer-dryer.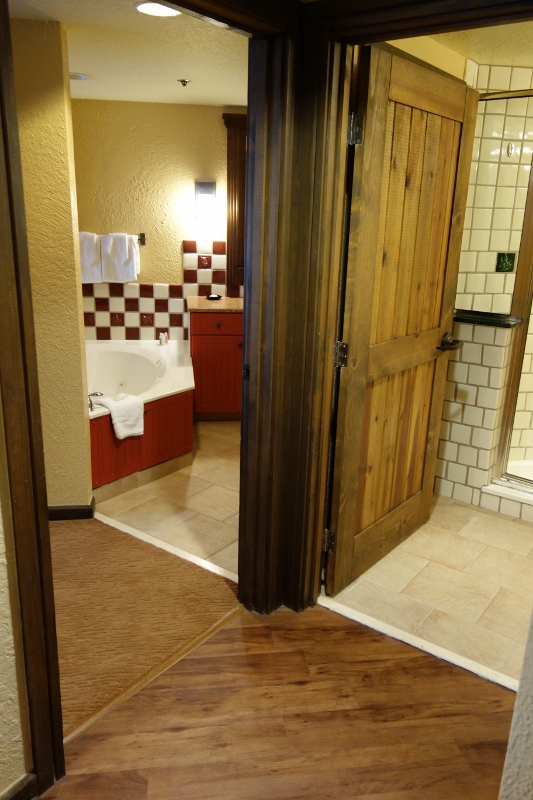 Next is the divided bath, with part accessible from the hall, part from the master bedroom, and a door between the two parts.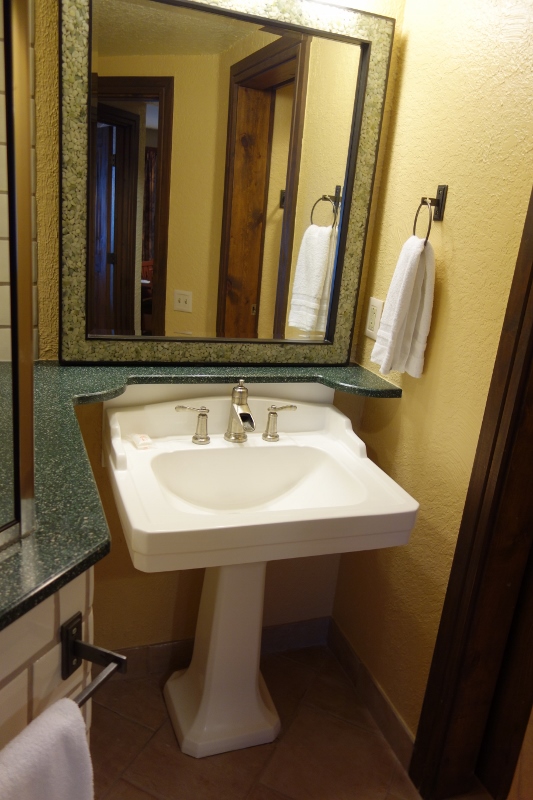 The part accessible from the hall includes a sink…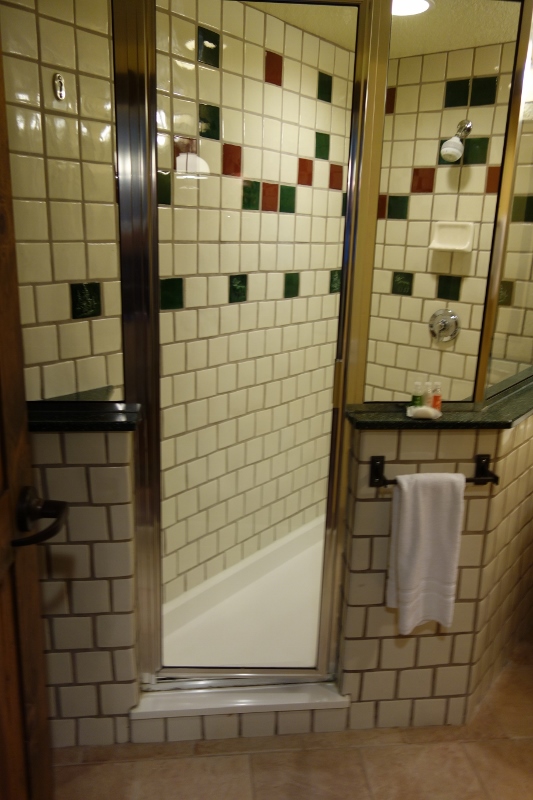 …shower…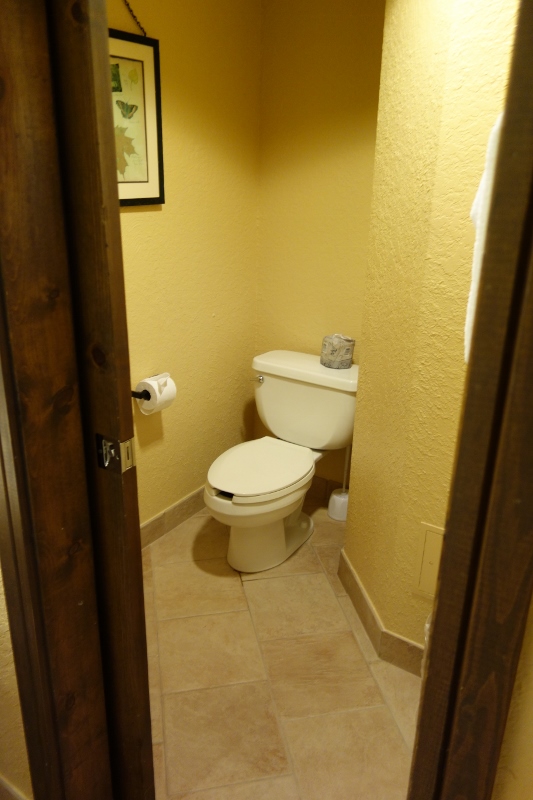 …and in its own space, toilet.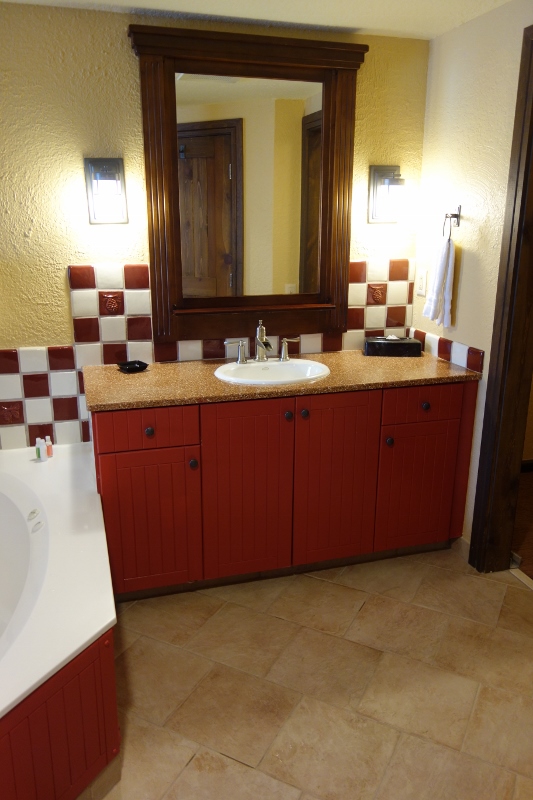 The part accessible from the master bedroom has this sink…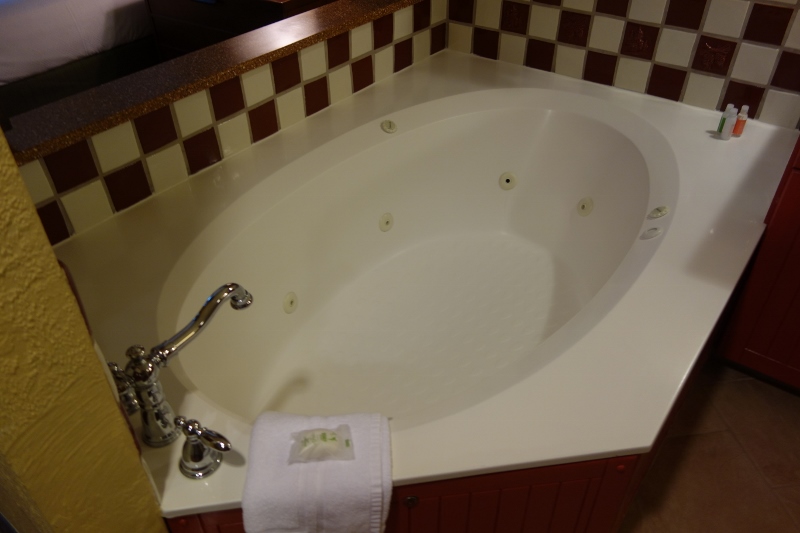 …and a whirplool tub.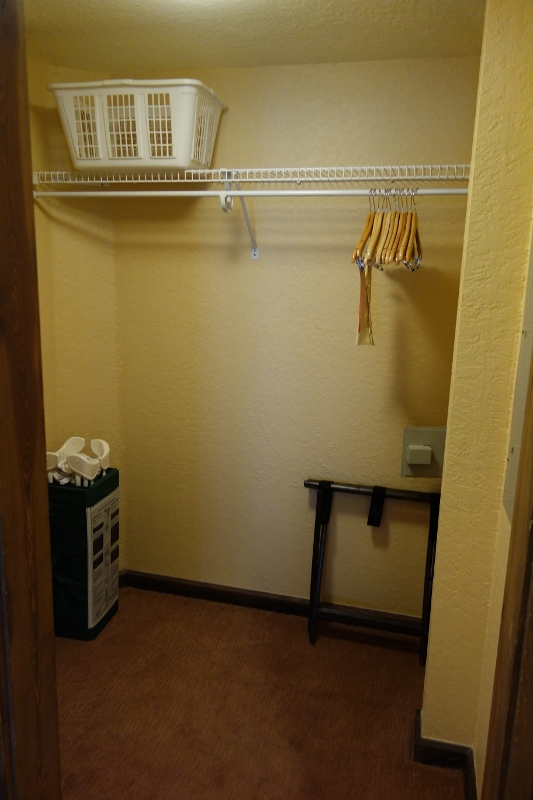 In the back of this master bath space is another large closet, romantically equipped with a laundry tub.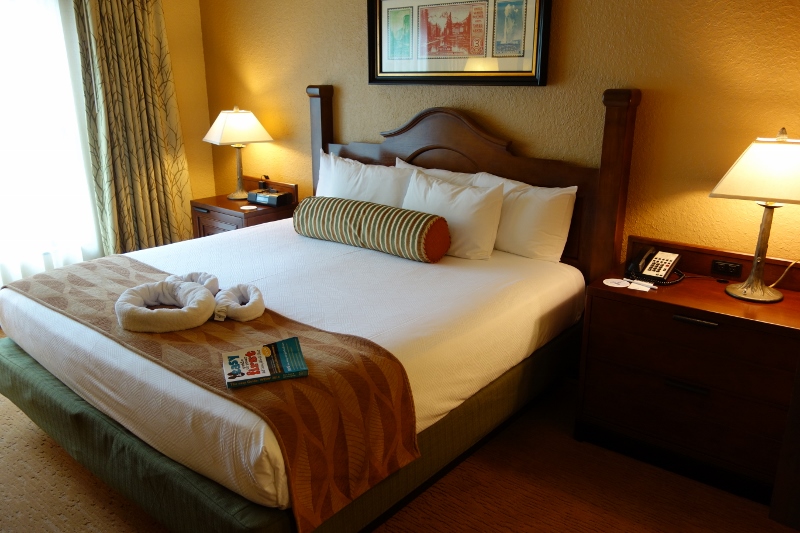 In the master bedroom itself you'll find on one side a king bed.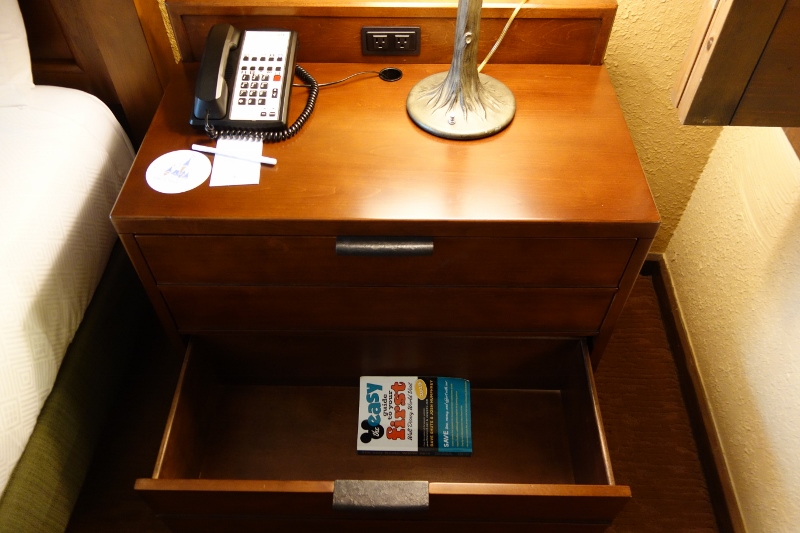 On both sides the bed tables have storage…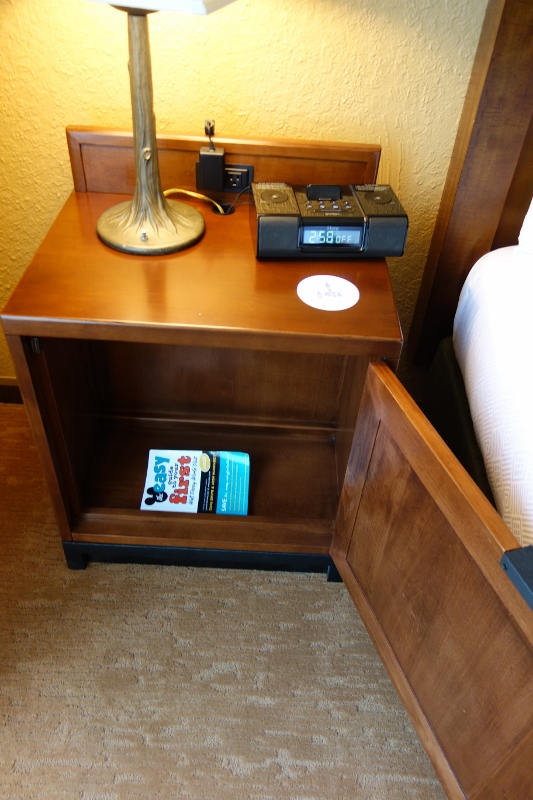 …these villas have plenty of storage. But I do miss the desk you'll find in other such villas.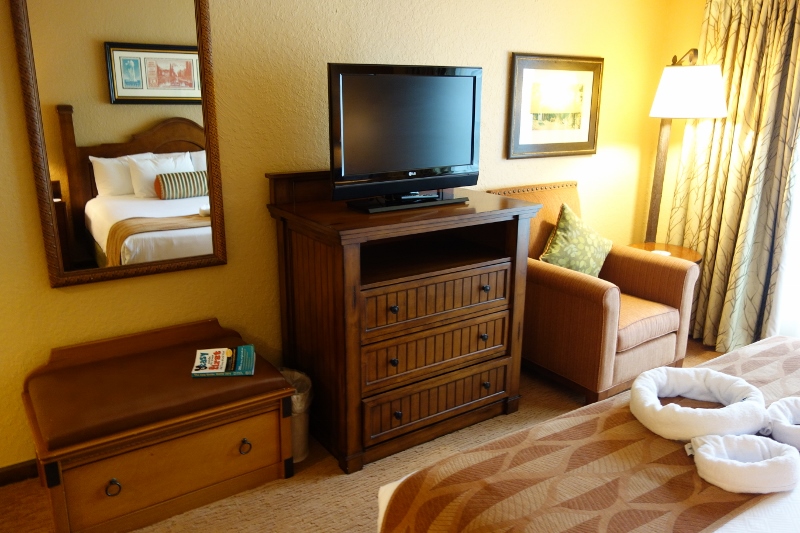 On the other side of the room you'll find a small bench, a TV/dresser combo, and an easy chair.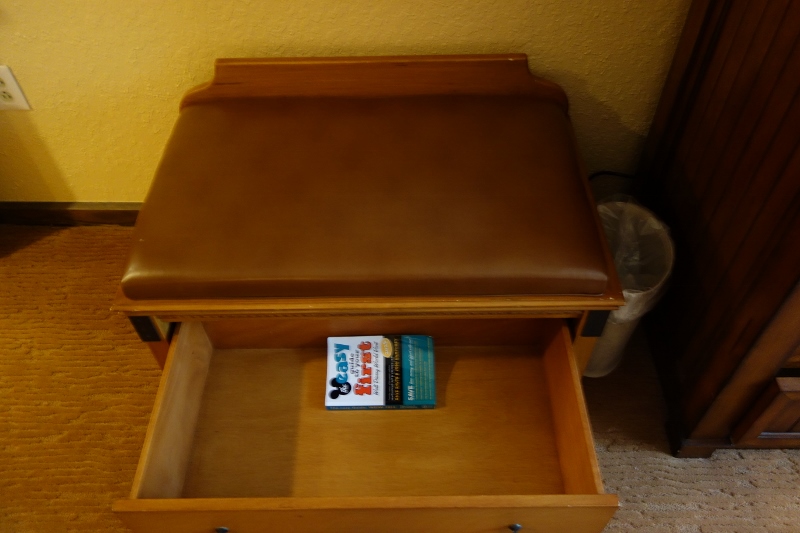 The bench has drawer storage below…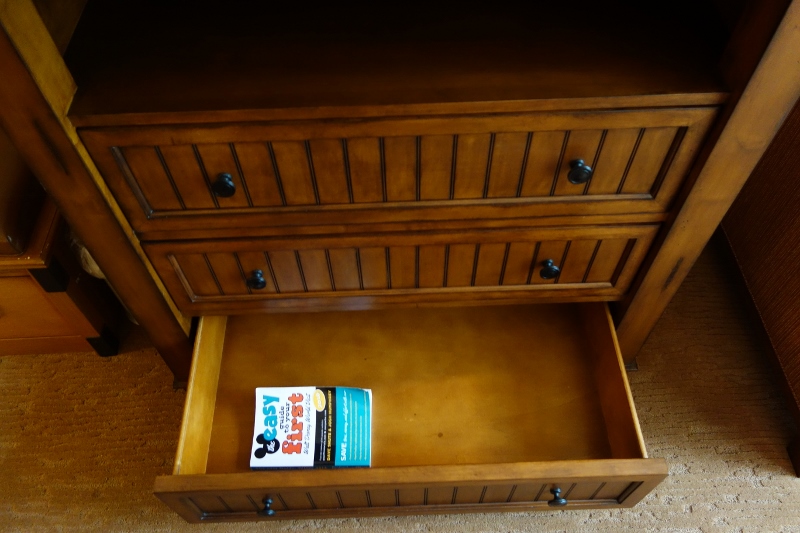 …and the dresser adds more.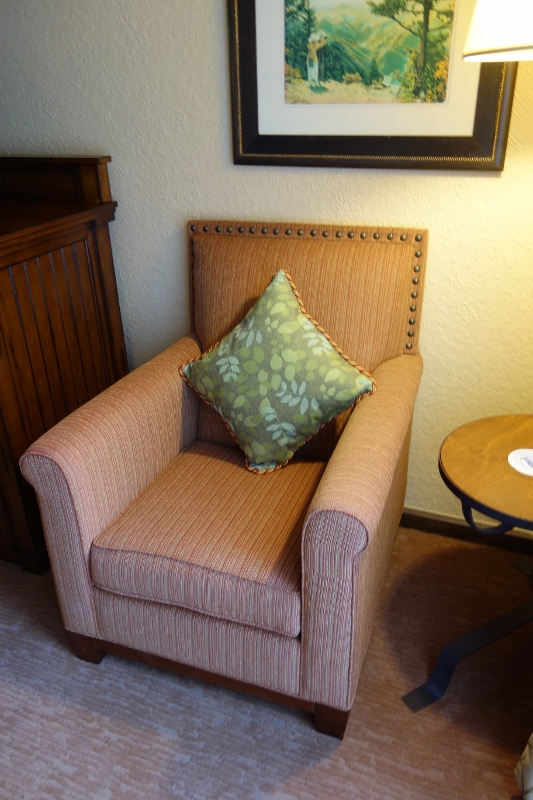 A closer view of the chair.
These rooms are just fine for most couples!!
This review continues here!


Follow yourfirstvisit.net on Facebook or Twitter or Pinterest!!
RELATED STUFF