Review: The Art and Amenities of the Boulder Ridge Villas at Disney's Wilderness Lodge
By Dave Shute
(For the first page of this review of the Boulder Ridge Villas at Disney's Wilderness Lodge, see this.)
THE AMENITIES AND ART OF THE BOULDER RIDGE VILLAS AT THE WILDERNESS LODGE
The Boulder Ridge Villas at the Wilderness Lodge share the amenities of the next door Wilderness Lodge.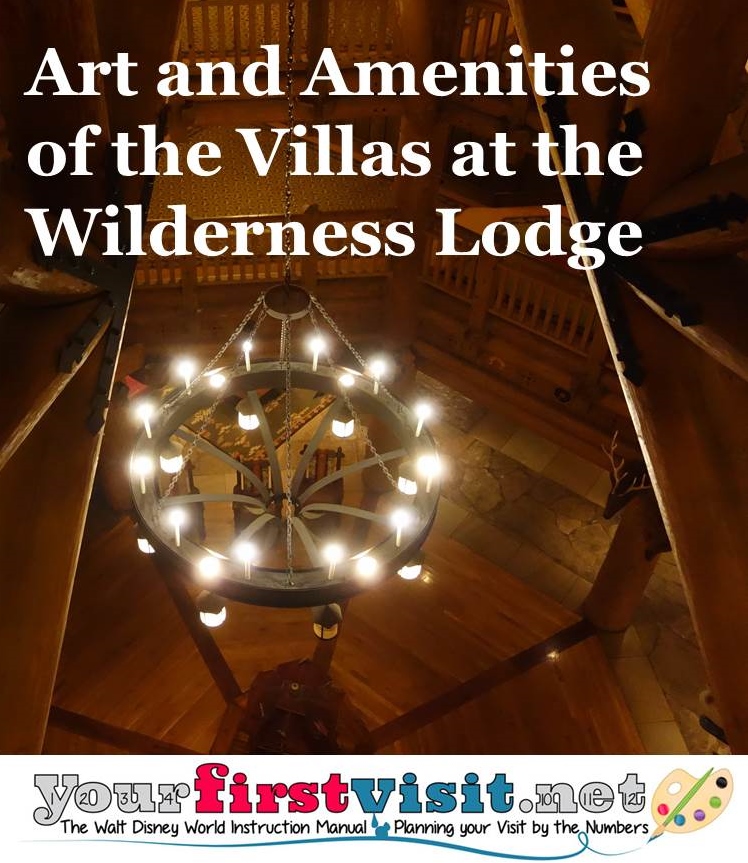 At the Wilderness Lodge you'll find
A great pool themed to a mountain spring
A second newly-redone smaller pool
A pool bar, hot tubs, and the like
An imitation of the geyser Old Faithful
Indoors, three dining options and a bar, and outdoors a bar and grille.
All kinds of art and exhibits, with  a strong focus on Native Americans and on the geology of the west
The Boulder Villas at the Wilderness Lodge also have a few amenities of their own.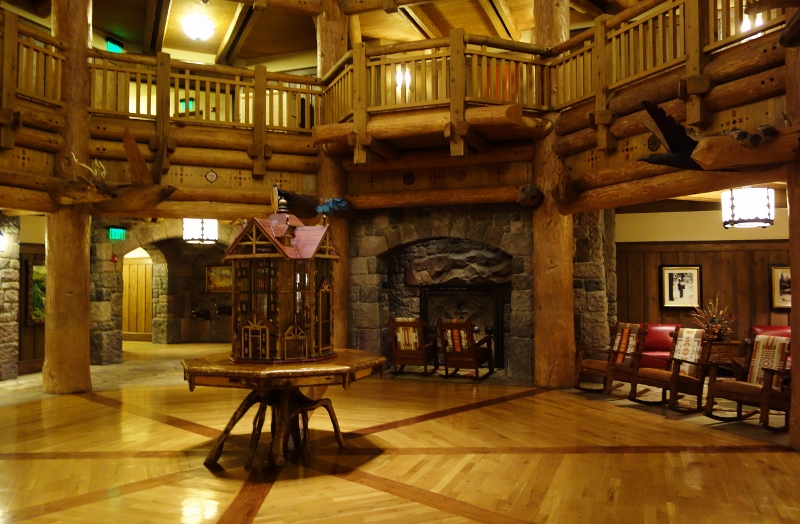 Most charming among them is the main lobby, themed–though most won't notice it–as a rare fully enclosed railroad roundhouse.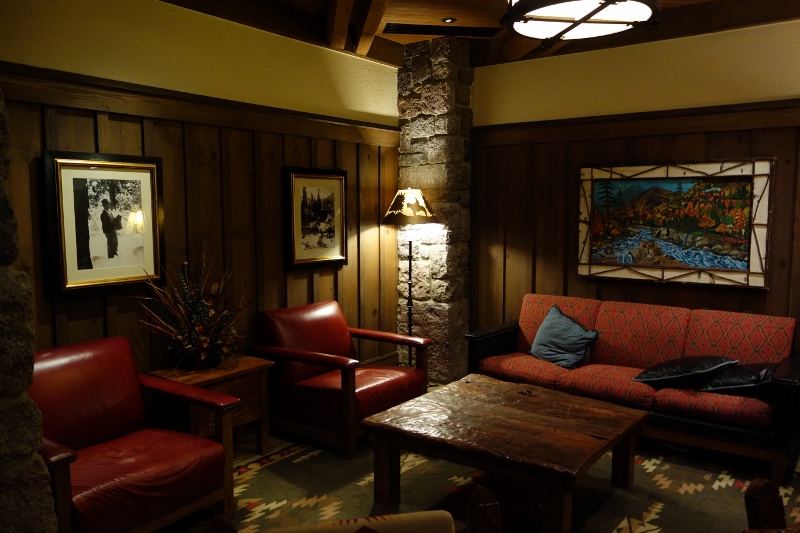 There's charming sitting areas here…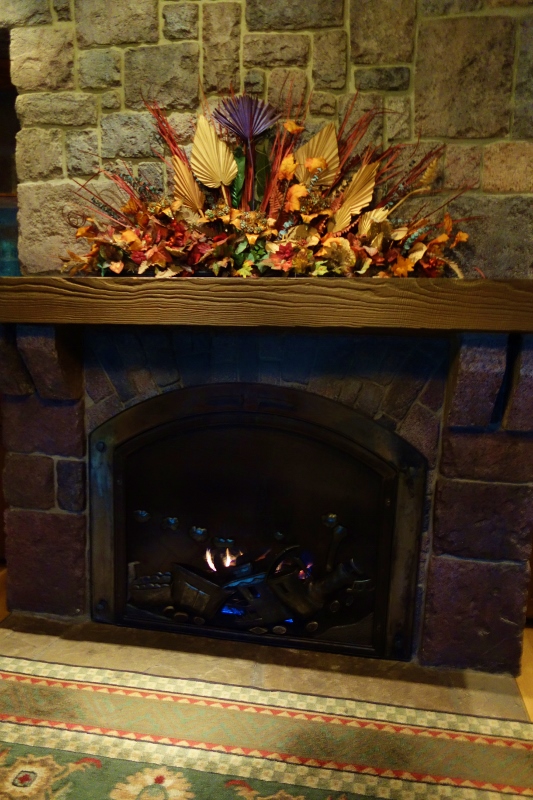 …including a few chairs on front of a fireplace.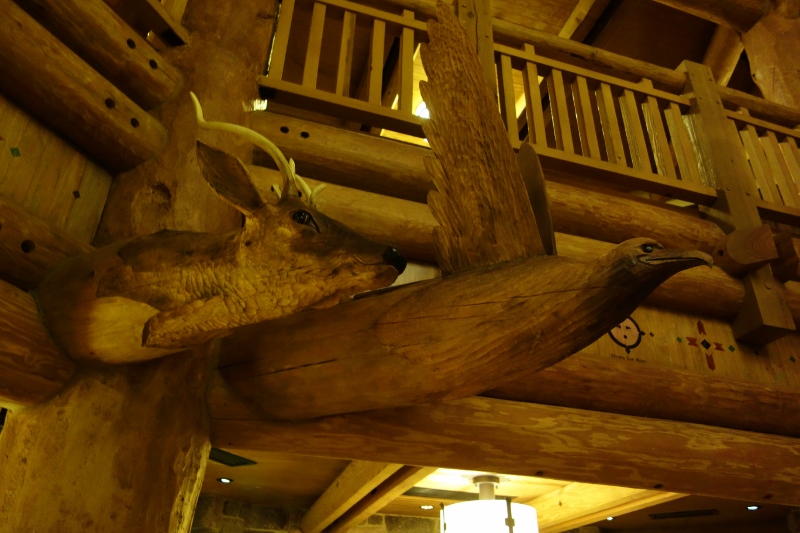 The ceiling beams have their ends carved with wilderness creatures…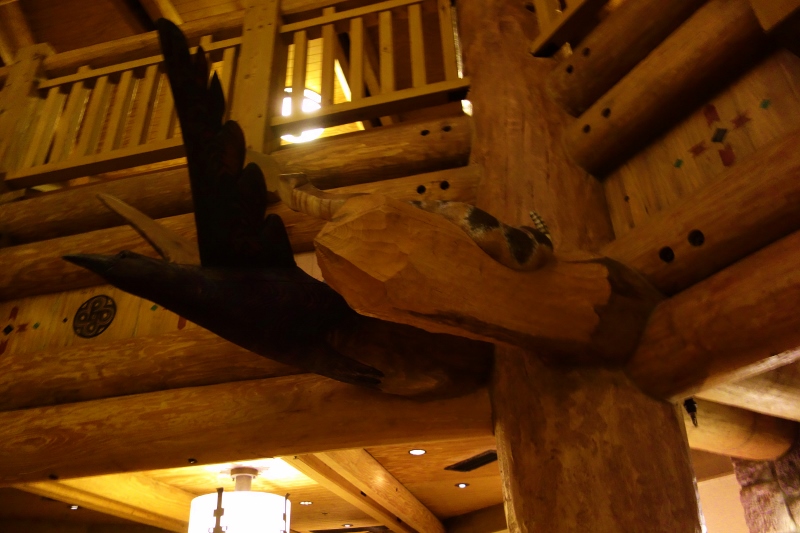 …including a perhaps too realistic rattlesnake.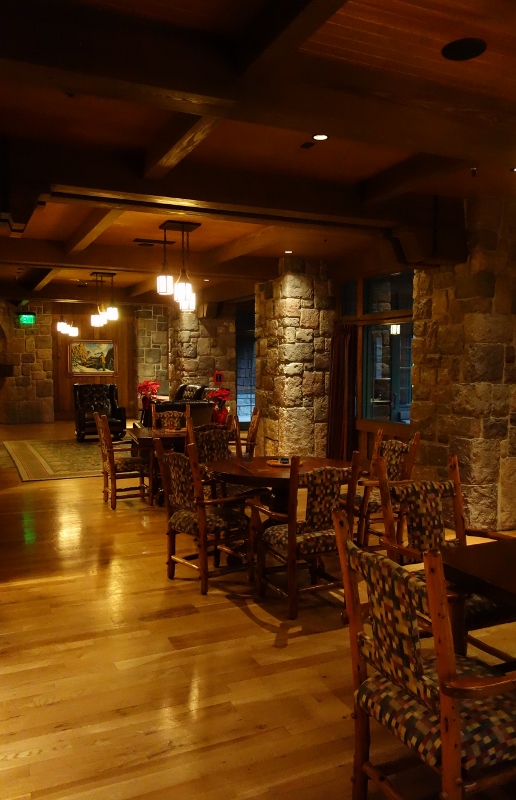 Around the corner is a larger but still cozy sitting room.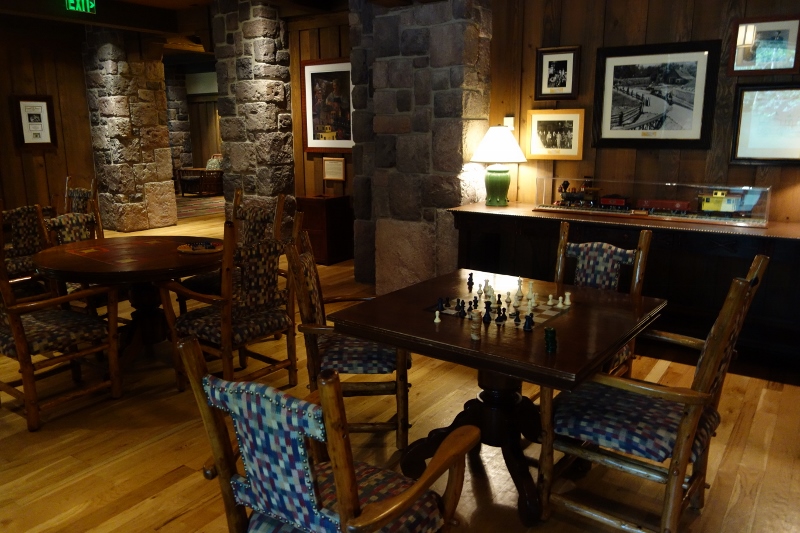 Another view of the sitting room.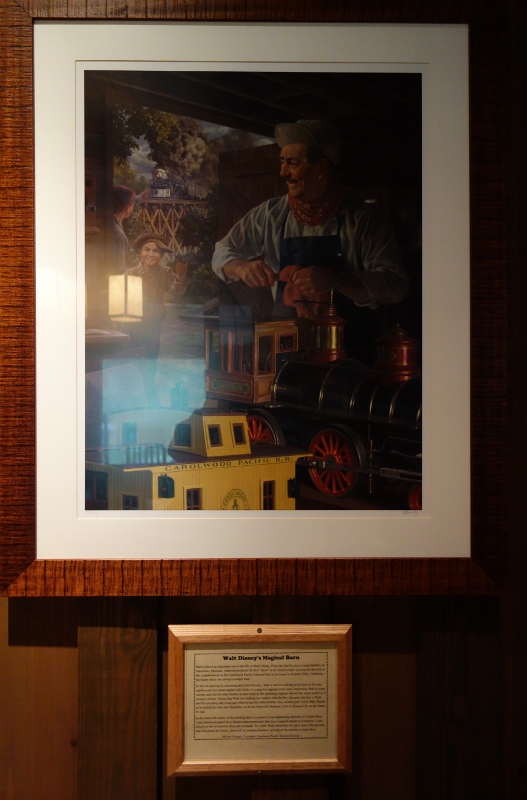 This area is filled with railroad memorabilia, much of it celebrating Walt Disney's love of railroads and his outdoor model railroad, the Carolwood Pacific.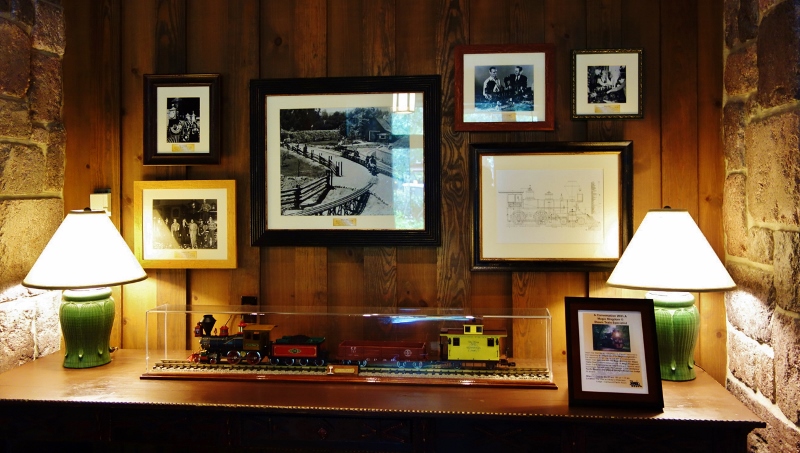 Some of the railroad mementos…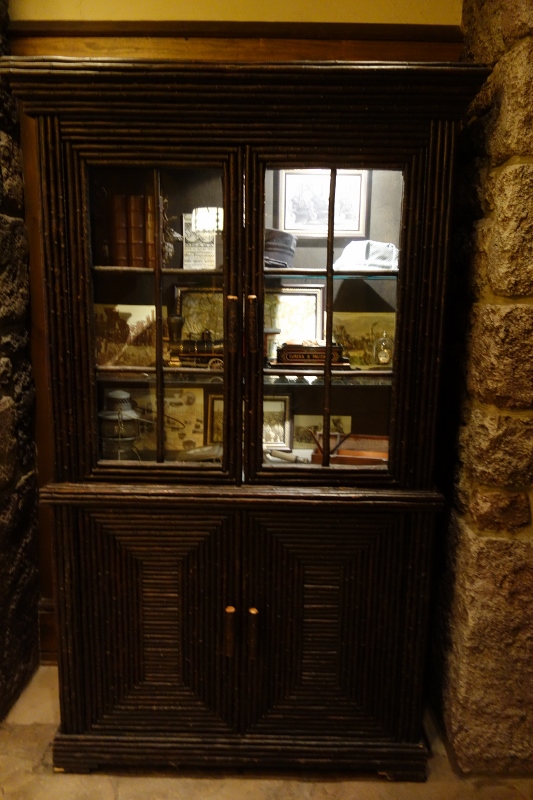 …more.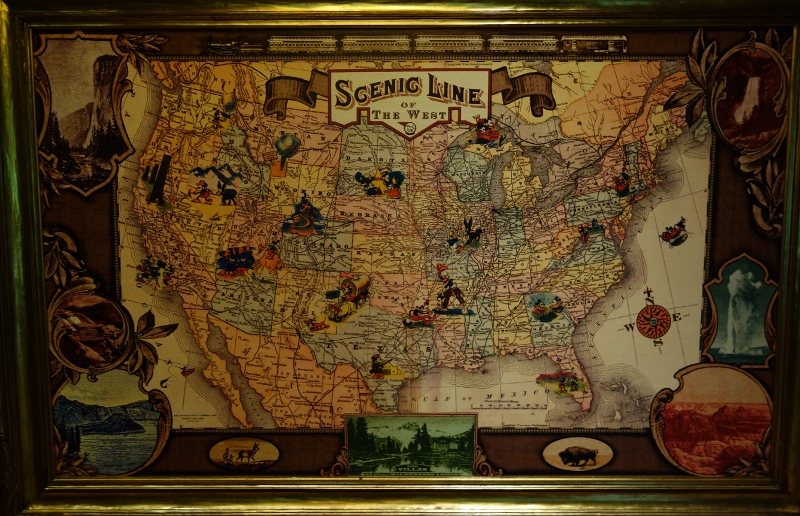 A railroad map.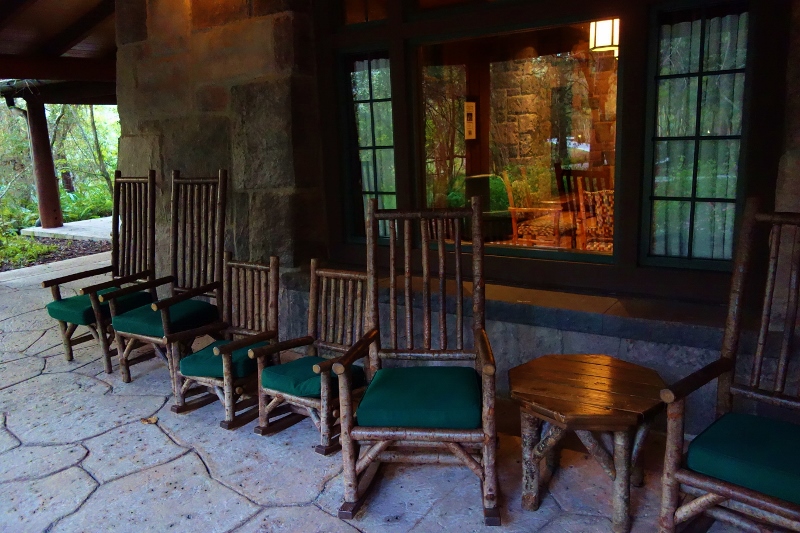 Outside this sitting area you'll find porches with rocking chairs, some sized for little ones.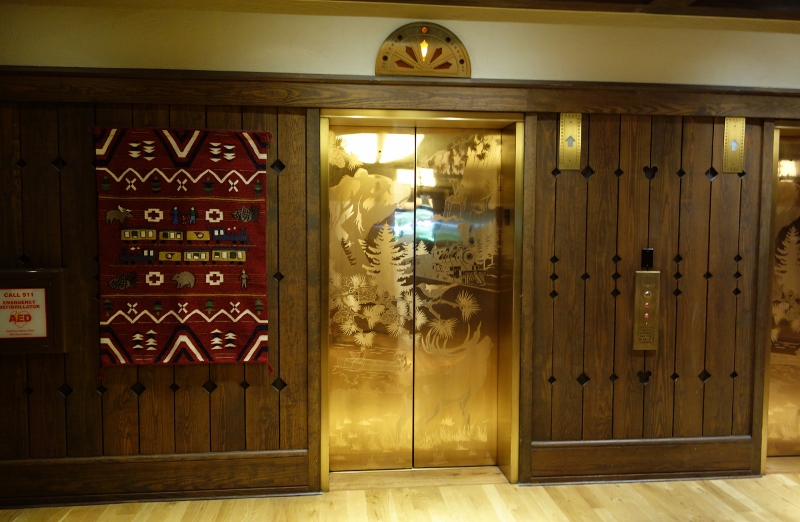 Off the other side of the lobby you'll find the elevators.  Note the train etching on the elevator door…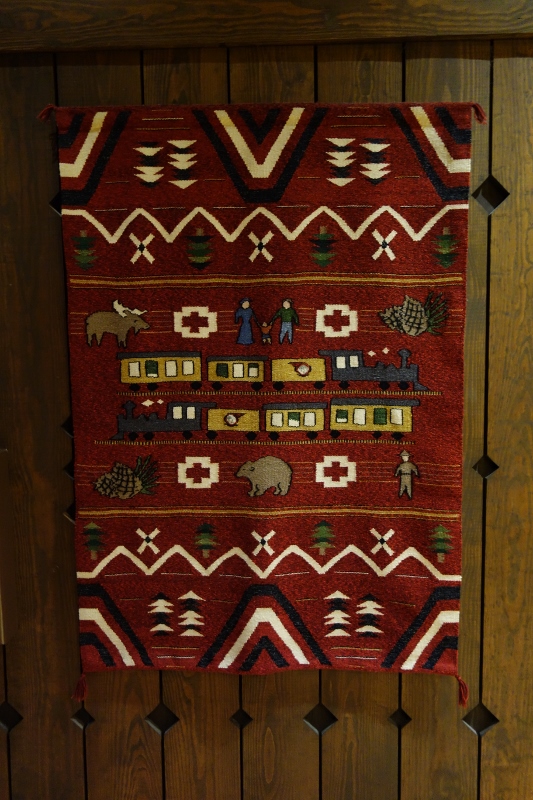 …and also note the train details on the hanging.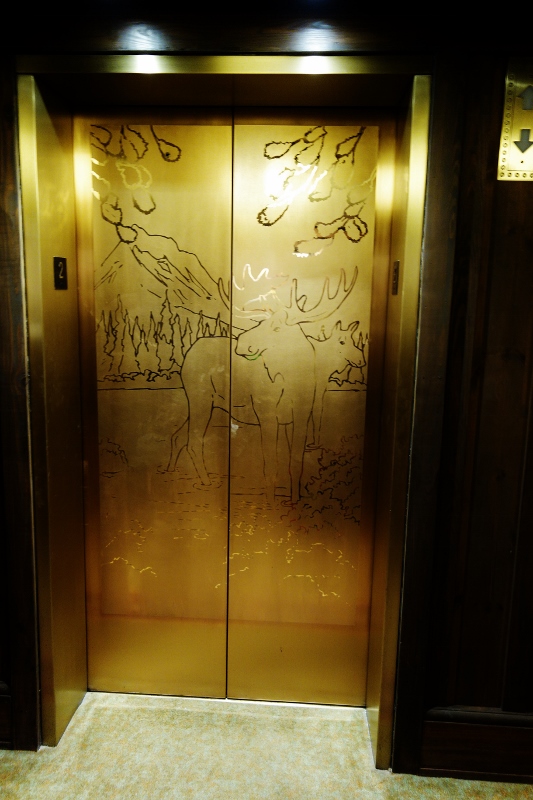 The other elevator door features a moose or elk or deer or something wild and wildernessy.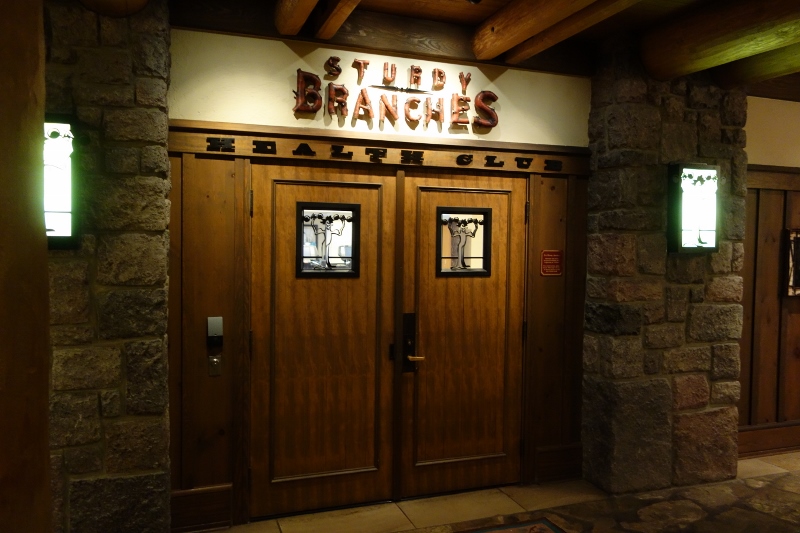 Also in this area you'll find the health club Sturdy Branches.
The Villas at the Wilderness Lodge is an underappreciated gem of architecture and design.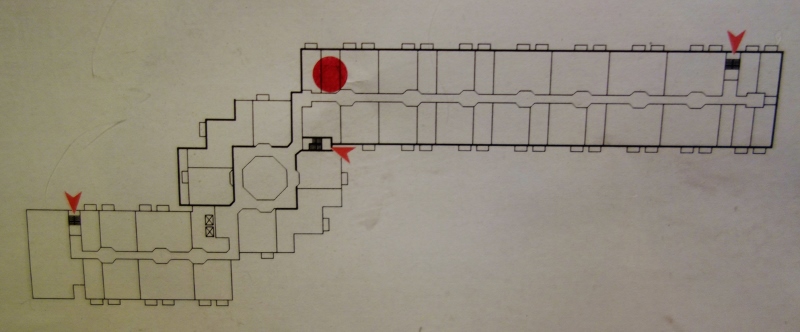 While showing nothing so dramatic as the lobby of next-door Wilderness Lodge, the Villas have some very nice vistas from rooms on the long arm of the resort–at left in the image.
The rooms at top have views of Bay Lake, and those below of the pool and the Cascade Cabins of Copper Creek.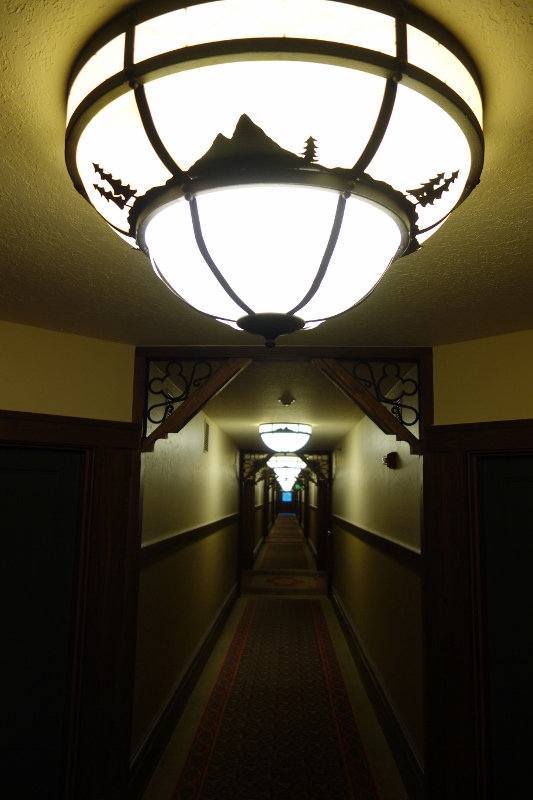 The Boulder Ridge Villas show the same attention to detailed theming that you'll find in the main lodge, including these lights…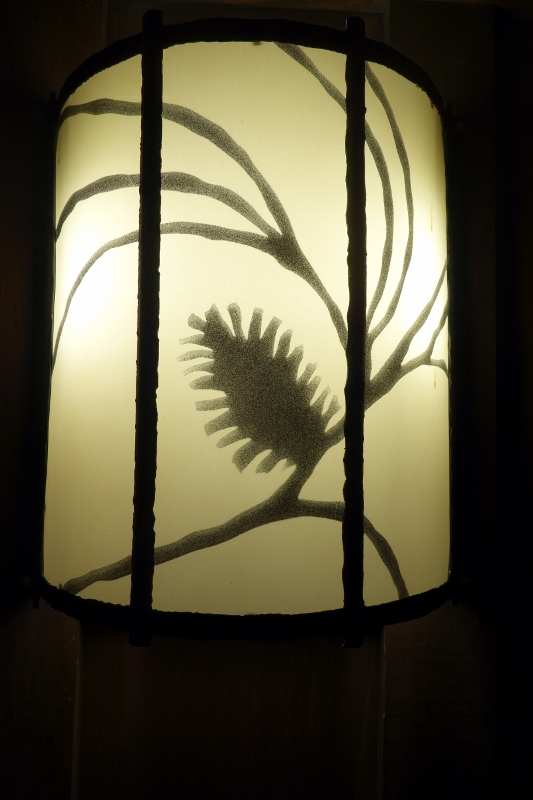 …and these.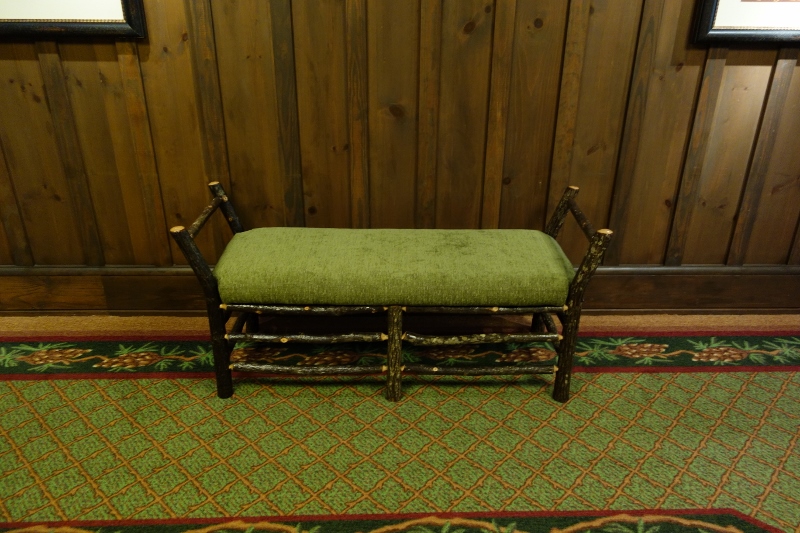 Note the woodsy theming of this bench.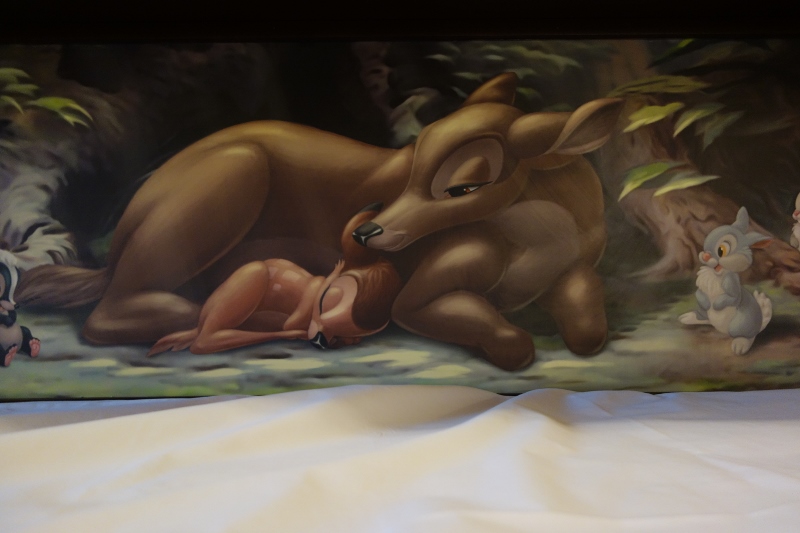 Also notable is the art and decoration. Art in the rooms has some Bambi theming–this from a Studio…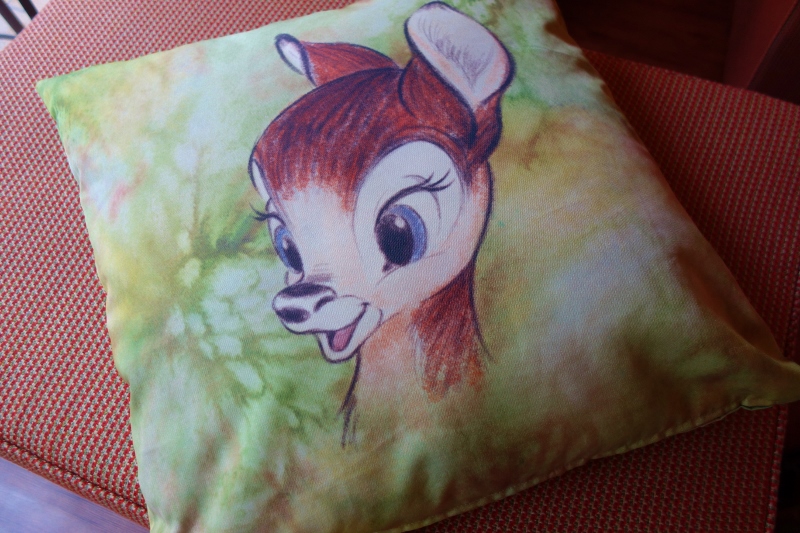 …and this in One and Two Bedroom villas.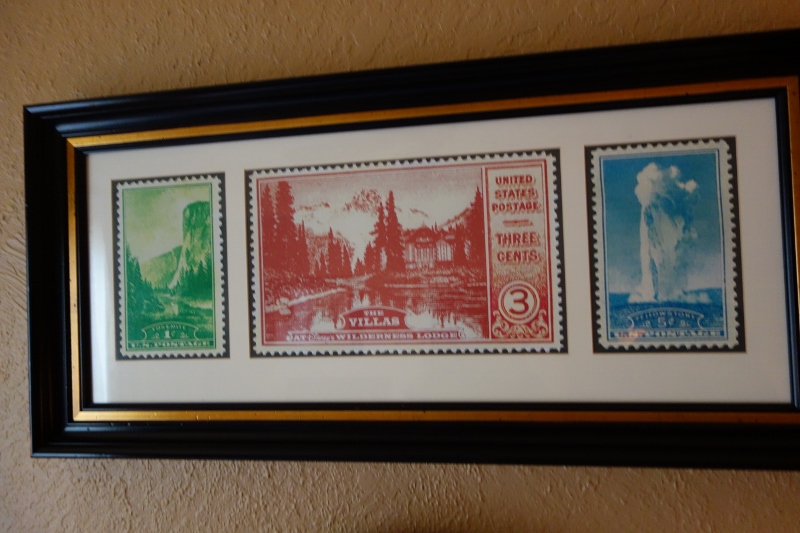 Both rooms and public spaces have art with national park themes, like this…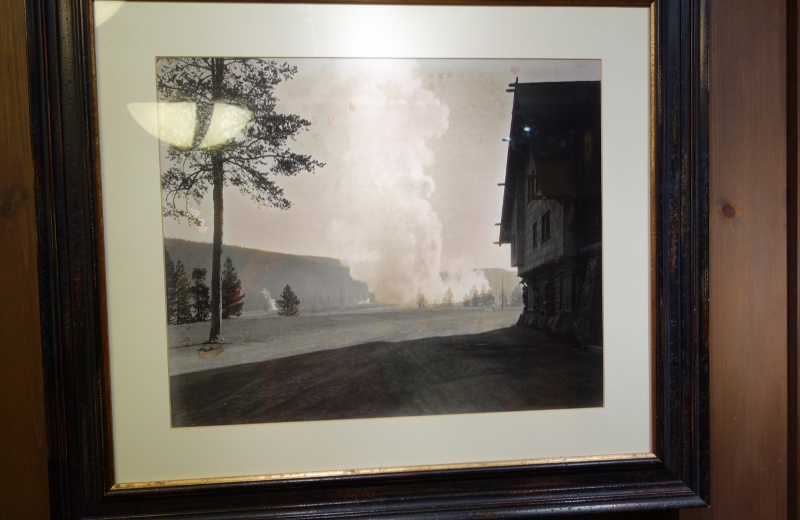 …and this.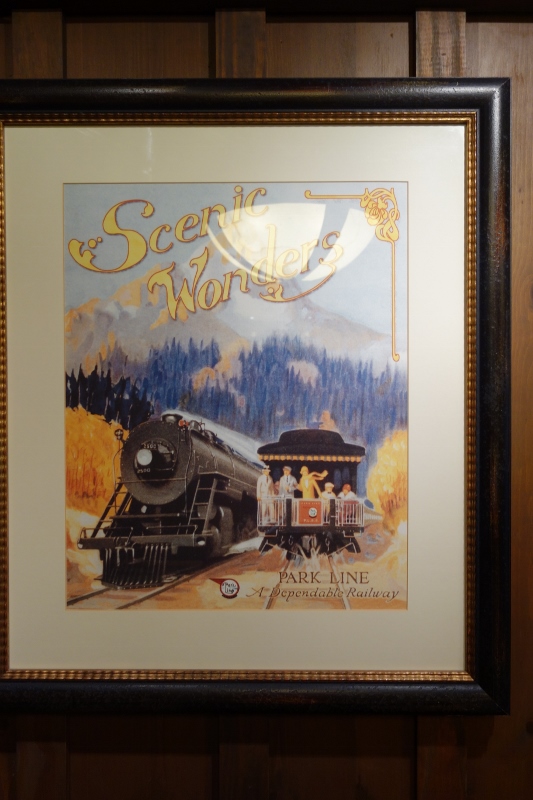 And you'll also find many western vistas, some with trains…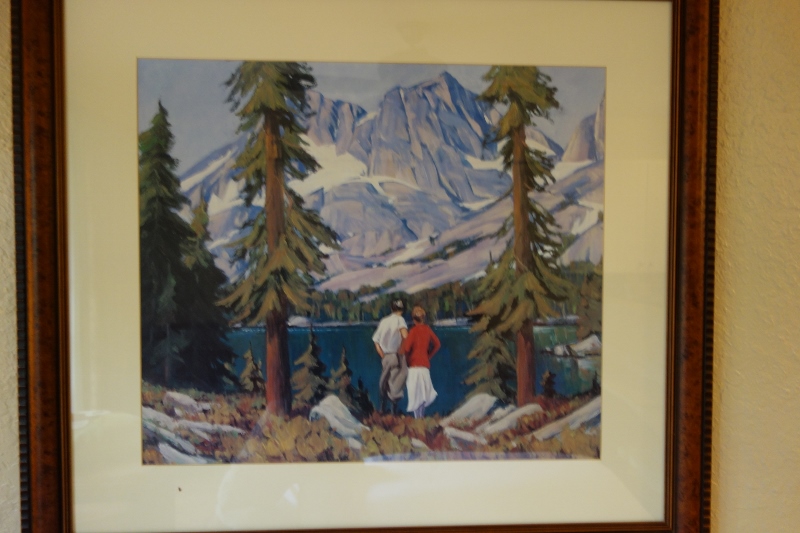 …but most just of people and a view.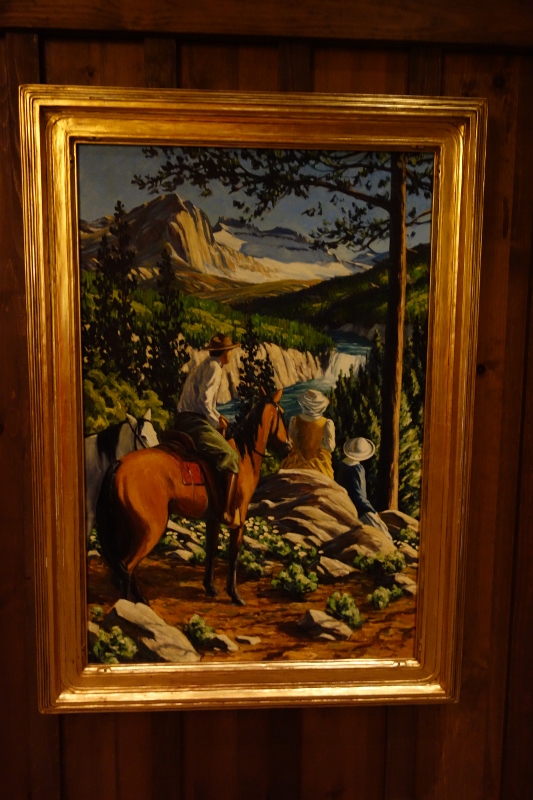 The Wilderness Lodge itself has the best, and best-executed, theming of any Disney World resort.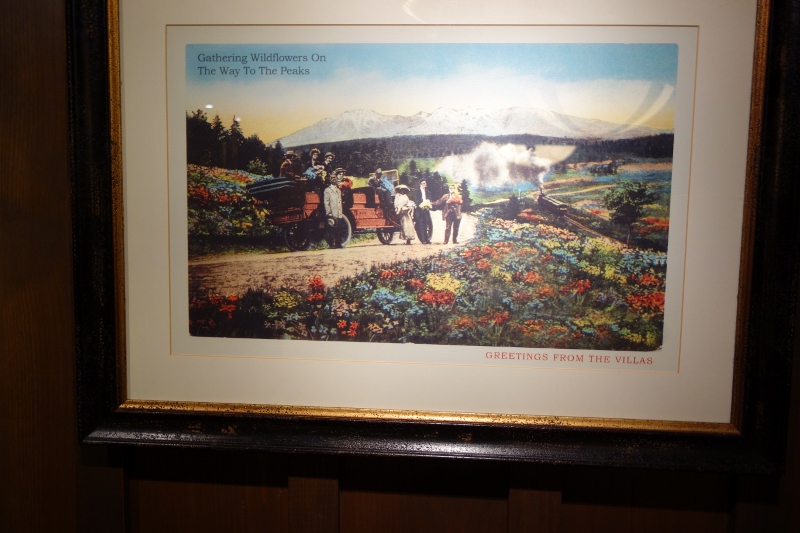 The Boulder Ridge Villas at the Wilderness Lodge both share in and complement this theming.


Follow yourfirstvisit.net on Facebook or Twitter or Pinterest!!
RELATED STUFF