Photo Tour of the Living/Dining/Kitchen Space in One and Two Bedroom Villas at Saratoga Springs
By Dave Shute
(For the first page of this review of Disney's Saratoga Springs Resort & Spa, see this.)
PHOTO TOUR OF THE LIVING/DINING/KITCHEN SPACE IN ONE AND TWO BEDROOM VILLAS AT DISNEY'S SARATOGA SPRINGS RESORT
Note: most spaces at Saratoga Springs have completed a refurb. The material below is about not-yet-refurbed spaces. For floor plans and some thoughts on refurbed One and Two Bedroom Villas at Saratoga Springs, see this.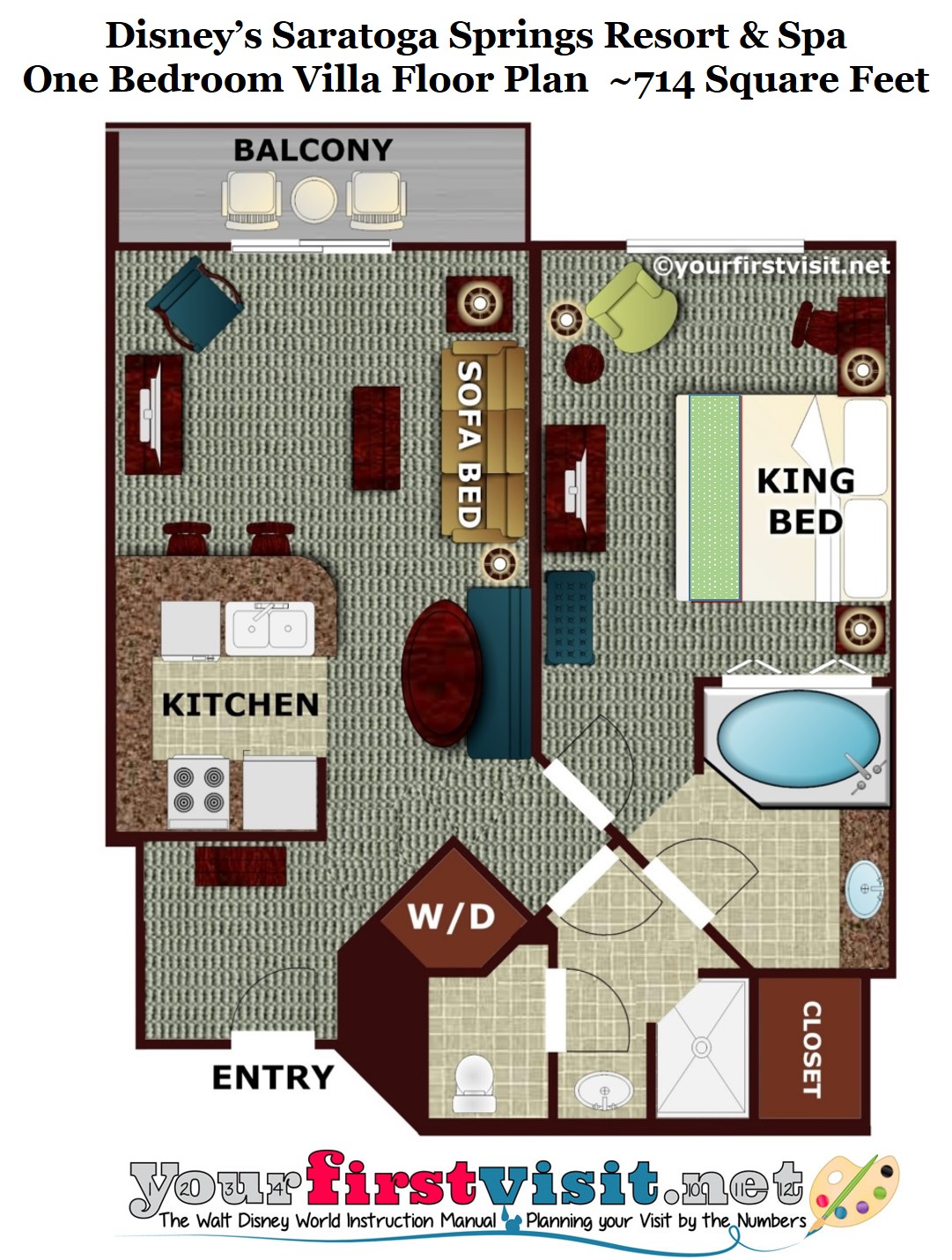 One Bedroom Villas at Saratoga Springs include a king master bedroom, an extended bath accessible from both the bedroom and the living area, and a living area with a kitchen/dining/seating area including a fold-out couch that sleeps two.
Two Bedroom Villas essentially add a Studio (see the prior page of this review) to sleep 8. Neither the dining nor the seating area can fit a group of eight…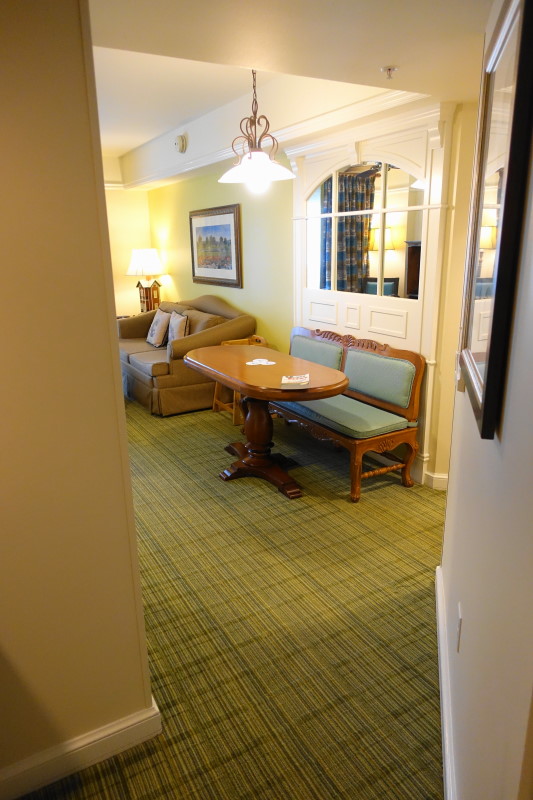 The entry has a a connecting door to a Studio.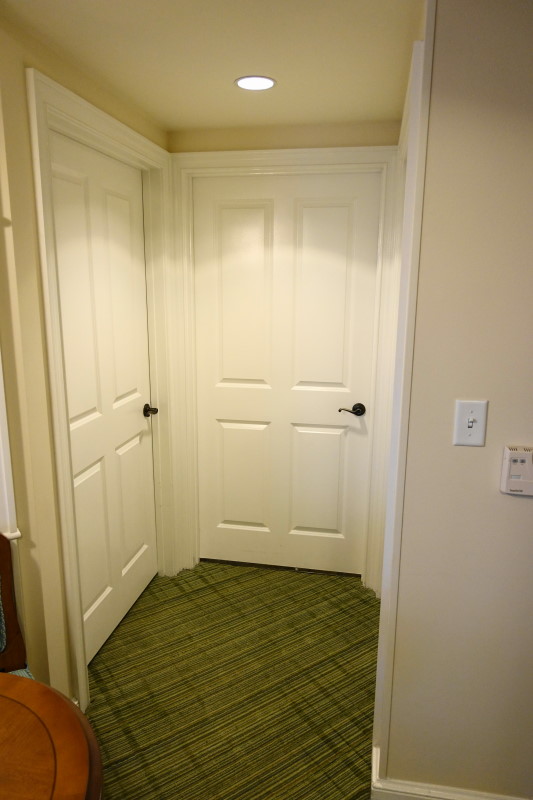 Beyond the entry, the opening to the bath and master bedroom area is on one side…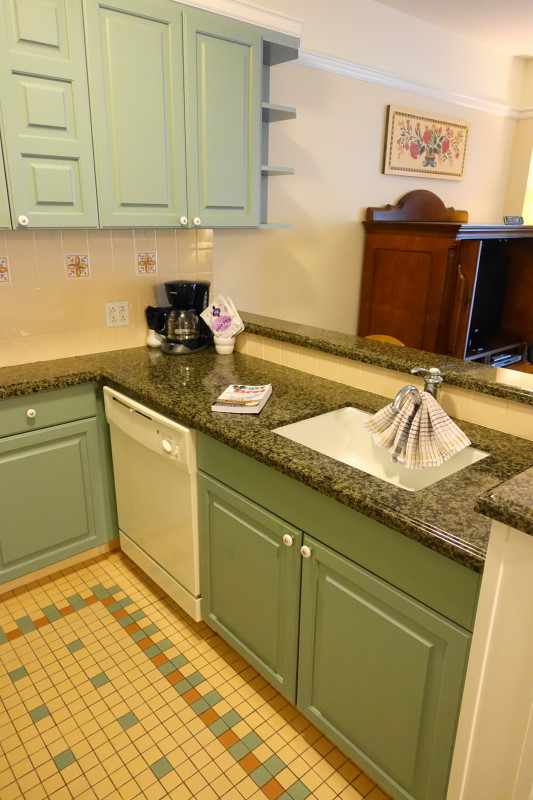 …and the kitchen on the other.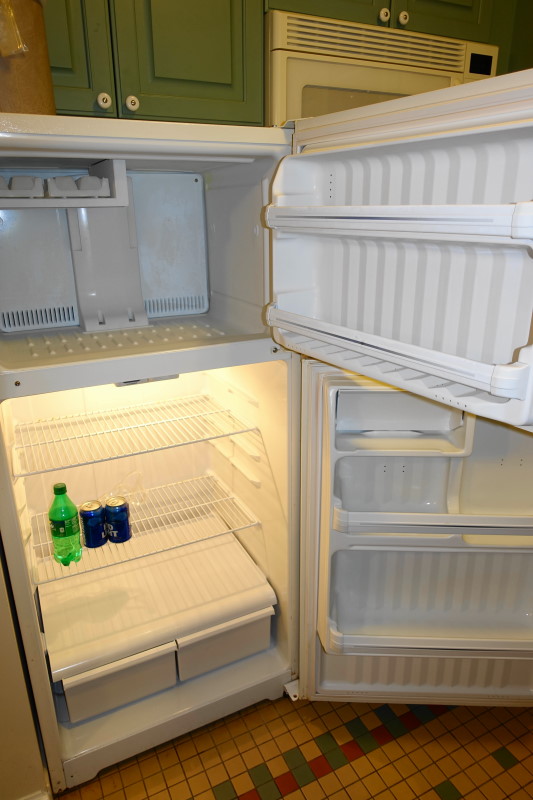 The kitchen has all the basics, but like other DVC one and two bedroom villas of this particular design (BoardWalk, Beach Club, Wilderness Lodge), it is cramped. The earliest (Old Key West) and more recent (Jambo, Kidani, Bay Lake Tower, Grand Floridian) DVC villa offerings all have much better kitchens.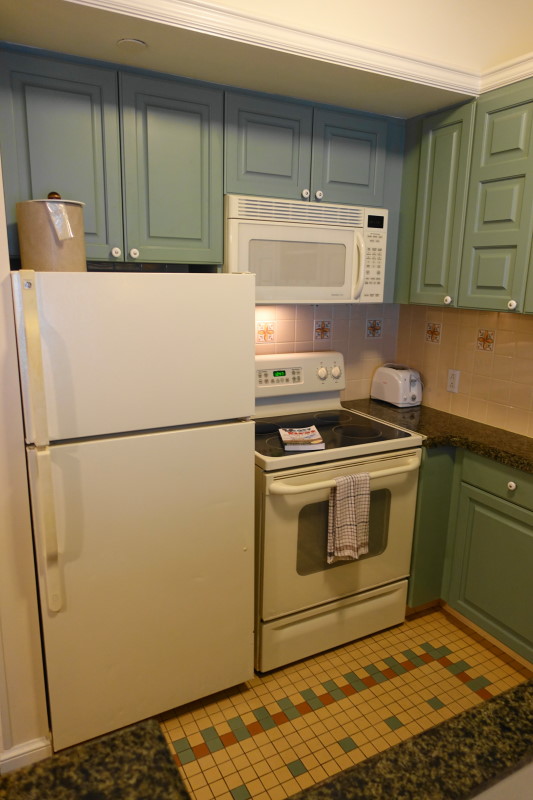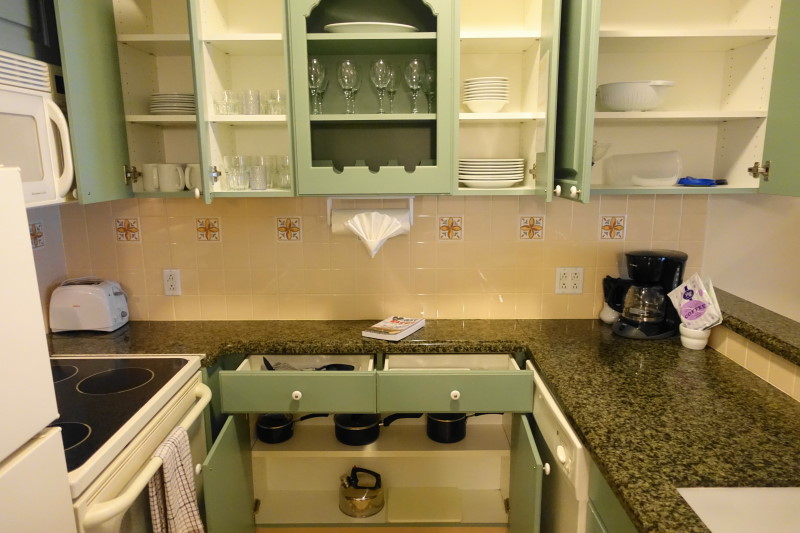 These kitchens come stocked with all standard prep, cooking, and serving gear.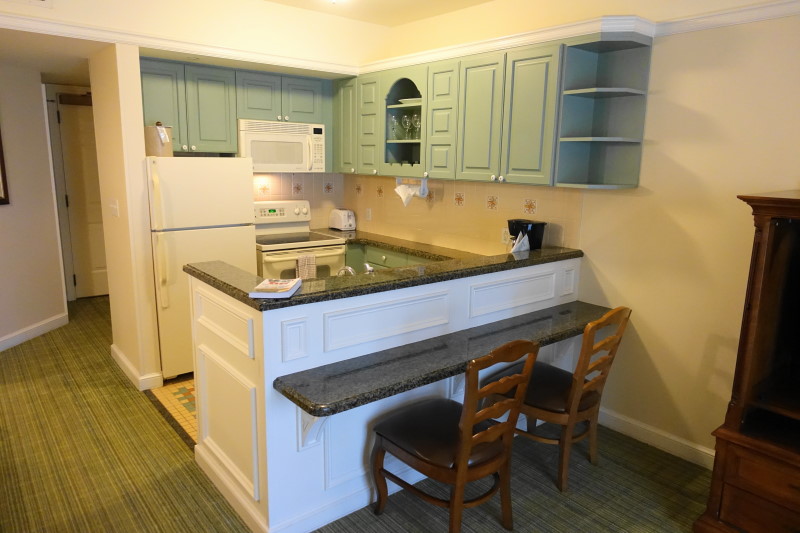 Deeper in the room one side has a TV/dresser, easy chair, and a breakfast bar snuggled up to the kitchen.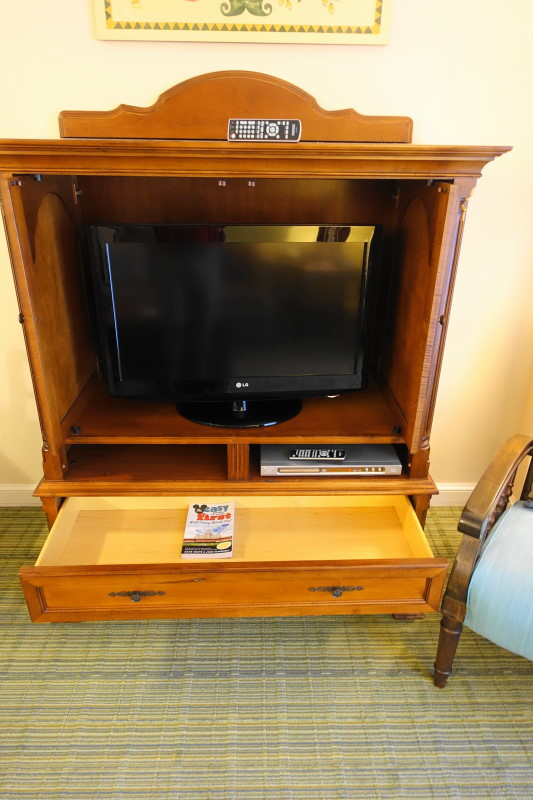 The dresser has two large drawers, enough storage for the two people this room sleeps.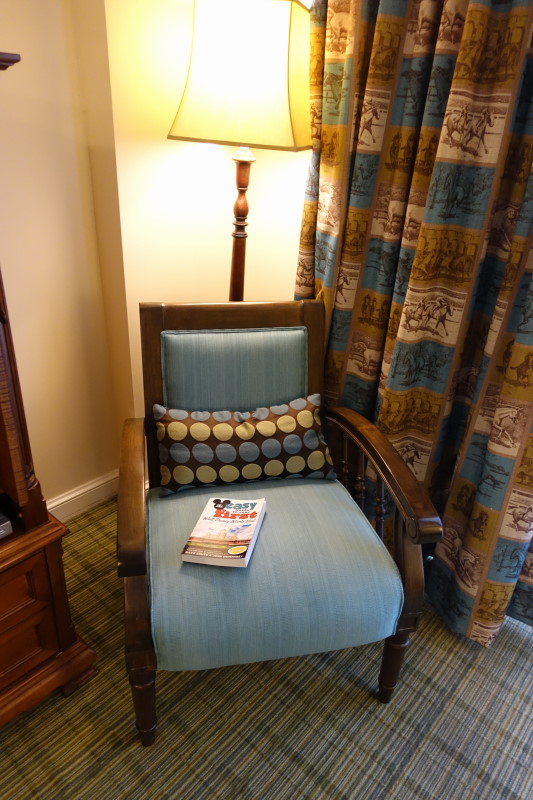 The easy chair.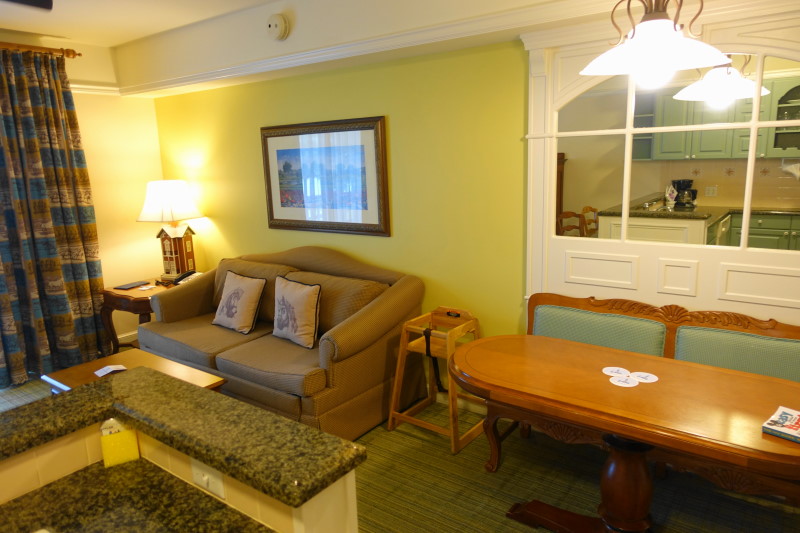 The other side of the room has a dining table across from the kitchen, and a couch deeper in the room.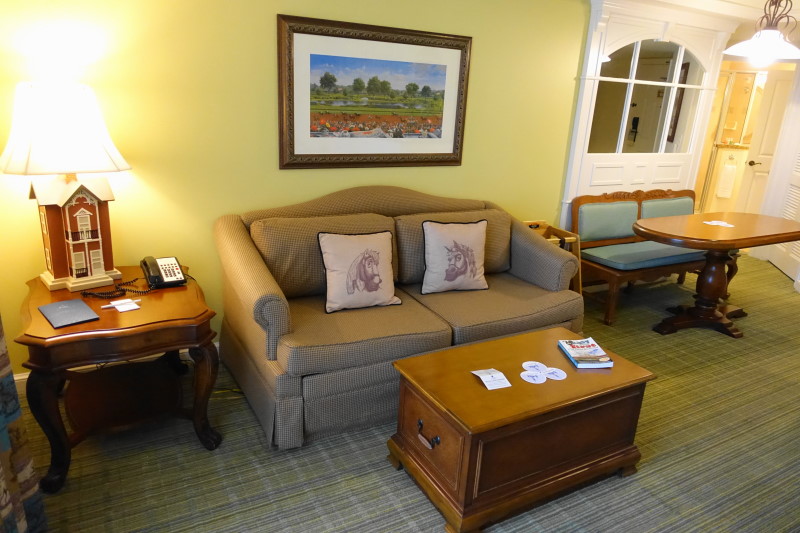 This side from the back.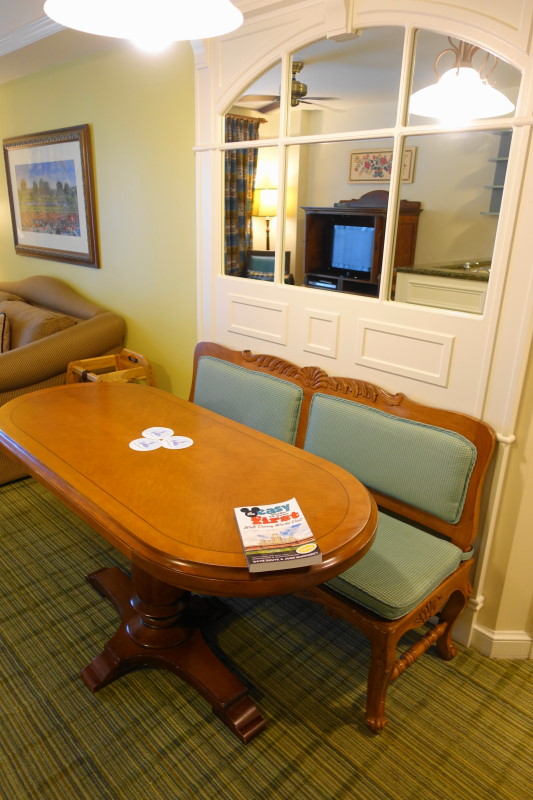 It's hard to fit more than four at the dining table.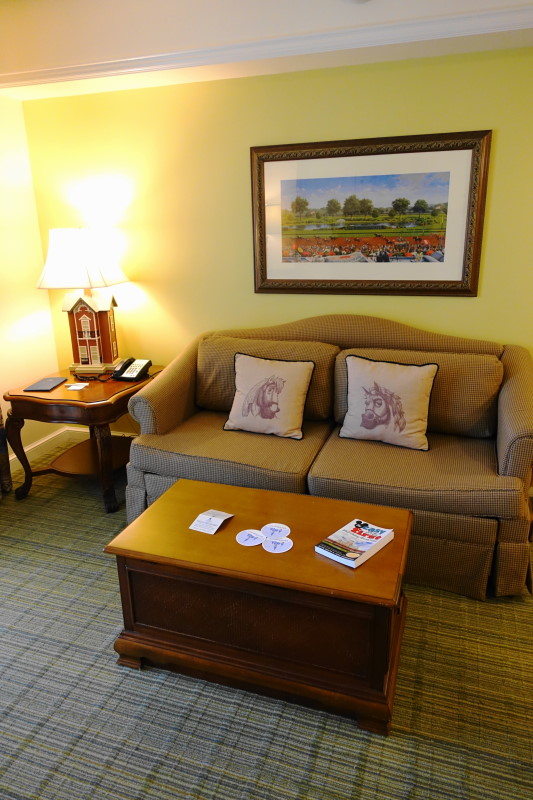 The living room seats three to four on the couch and chair.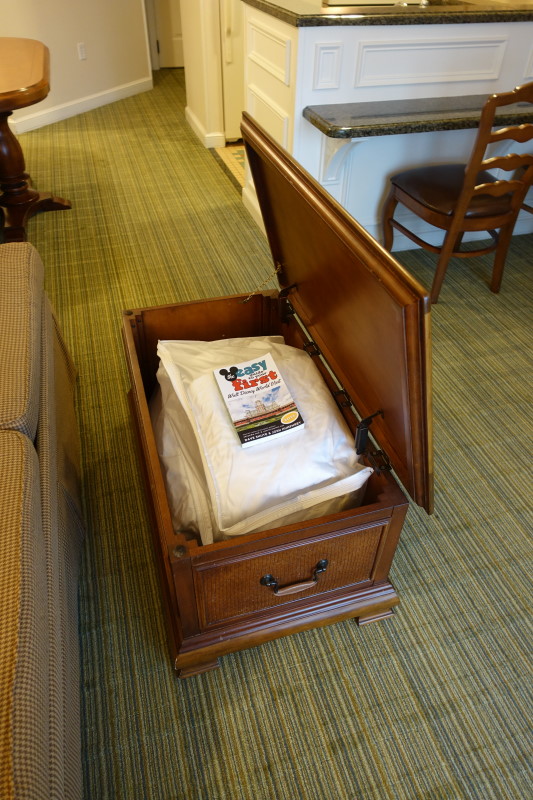 The coffee table opens to reveal more storage. A storage ottoman with a tray–like in the studio–would have made the room more livable, as the ottoman could be used for seating too.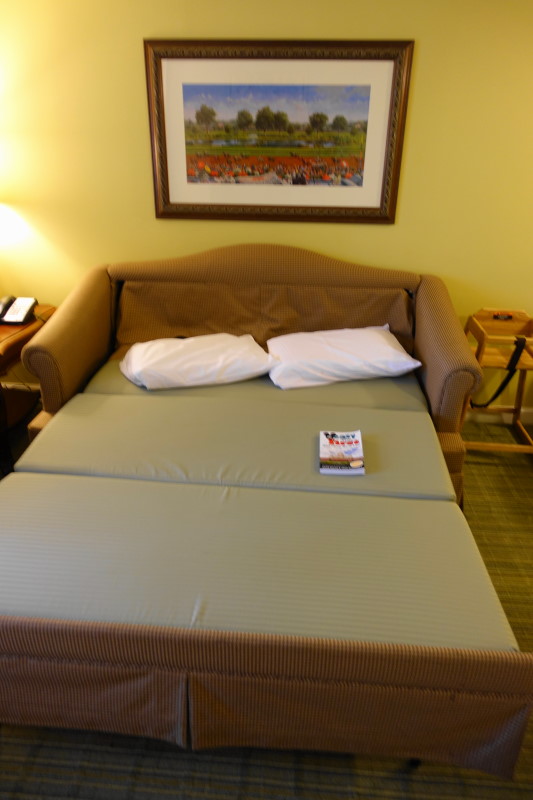 The sofa unfolds into a bed that I measured as 60 inches by 75 inches–a little smaller than a queen.  It has a four inch deep cushion and is so-so.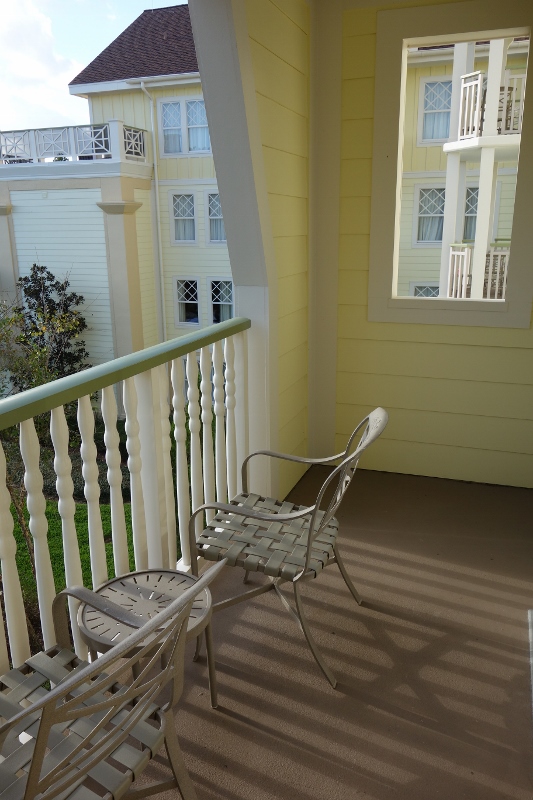 Outside you'll find a balcony or patio.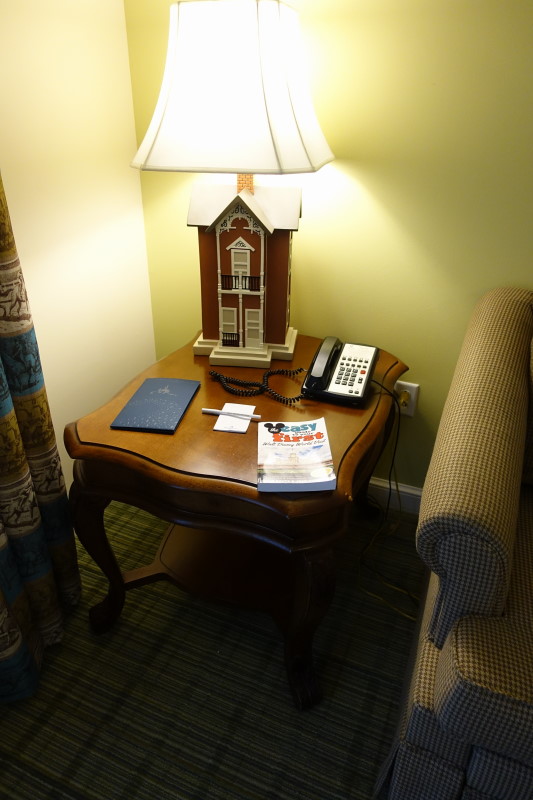 The room has some cute details–like this lamp…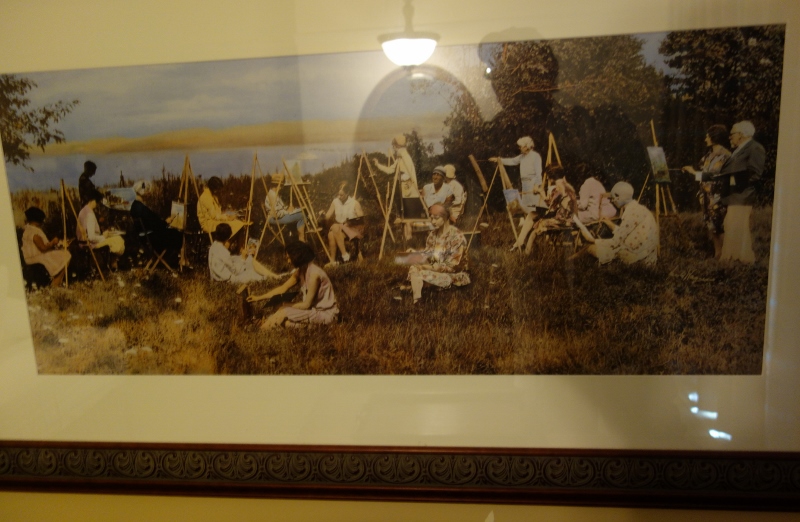 …and this wall art. It is, I assume, of painters of the Hudson River school working on vistas near the real Saratoga Springs…but maybe not!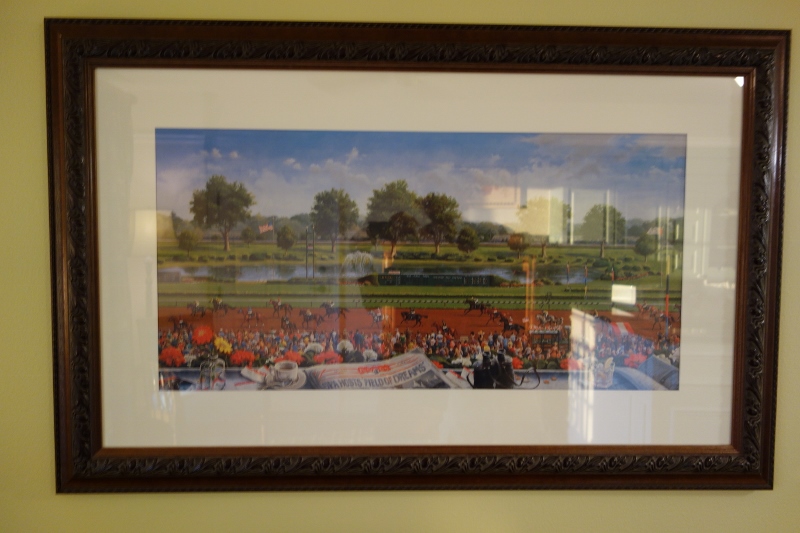 A little easier to establish is this wall art, reminiscent of Saratoga Race Course.
This review continues here.

Follow yourfirstvisit.net on Facebook or Twitter or Pinterest!!
RELATED STUFF