Free Dining Pin Waves Include More Dates and More Resorts
By Dave Shute
DO YOU HAVE A FREE DINING PIN CODE? ARE YOU SURE?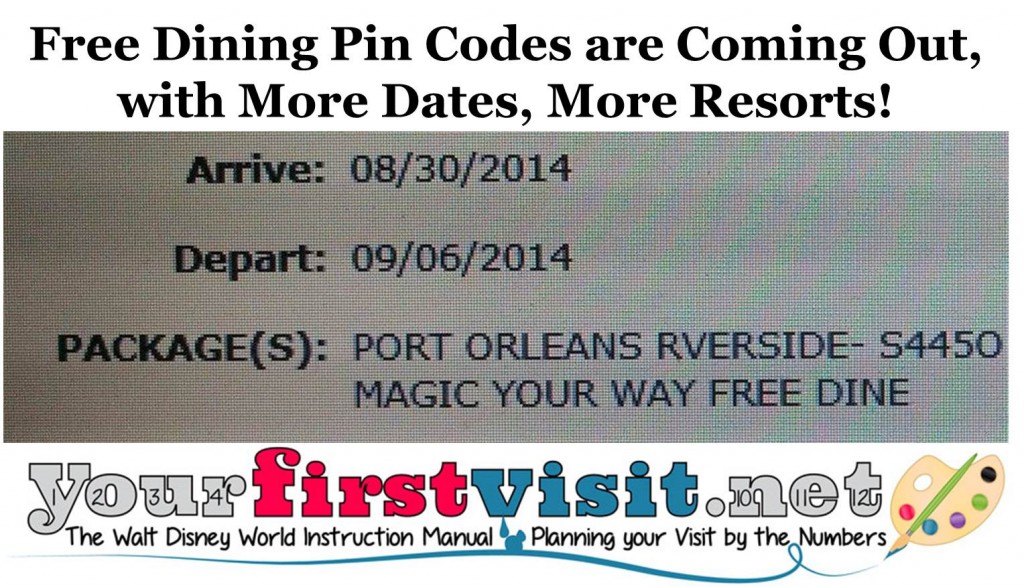 Disney World released its free dining offer today, with many excluded resorts and dates.
But also today Disney has been emailing lotsa people with "pin codes" for free dining as well. These are for a wider set of dates and more resorts than the offer available to the general public, including Port Orleans Riverside. And they will come out in waves…
From the offers I've seen so far, the eligible arrival dates are:
8/25 – 10/3/14
10/19 – 11/1/14
11/9 – 11/22/14
12/12 – 12/23/14
…more than what's in the general public deal, especially in later October.
Moreover, more resorts are in this deal than the general public deal, including Port Orleans Riverside and Port Orleans French Quarter. The image at the top of the page is an email confirming free dining at a date before the general public offer is available, and at a resort that the general public deal does not allow.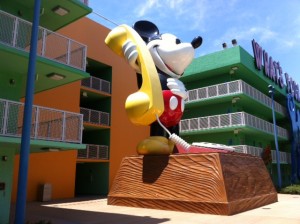 This pin codes come by mail and email, and lots of you have asked how to get one of these pin codes emailed to them and my answer has been consistently that I have no idea.*
So call Disney and ask.  If a pin code is attached to your account, they will tell you; and if not, call again in a week or so, as these codes are released in waves!
*Oh, I have lots of ideas, but none I have any confidence in…
Follow yourfirstvisit.net on Facebook or Google+ or Twitter or Pinterest!!
RELATED STUFF