Latest WDW Magazine Covers MyMagic+
By Dave Shute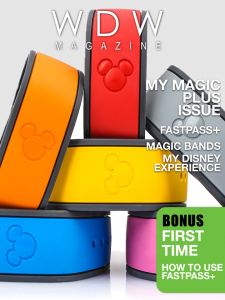 The May issue of WDW Magazine came out a couple of days ago, and it's devoted to all the facts and issues around MyMagic+.
You'll find everything from MagciBands to MemoryMaker to FastPass+ in it.
I have the usual column for first-timers in it, not surprisingly on how to use FastPass+. I've  also published in it some speculation about the future of FastPass+.
As of last week, you can now get more FastPass+ in the park after you've used up your first three pre-scheduled ones.
I'd questioned here how valuable this would be, as I expected most days that there's wouldn't be much headliner availability if you scheduled (as you should) your first three FastPass+ for late morning/early afternoon.
I had a chance to test it yesterday.  It was a beautiful Sunday after multiple rainy days, so while the resort overall had typically low early May crowds, Epcot and the Magic Kingdom were reasonably busy.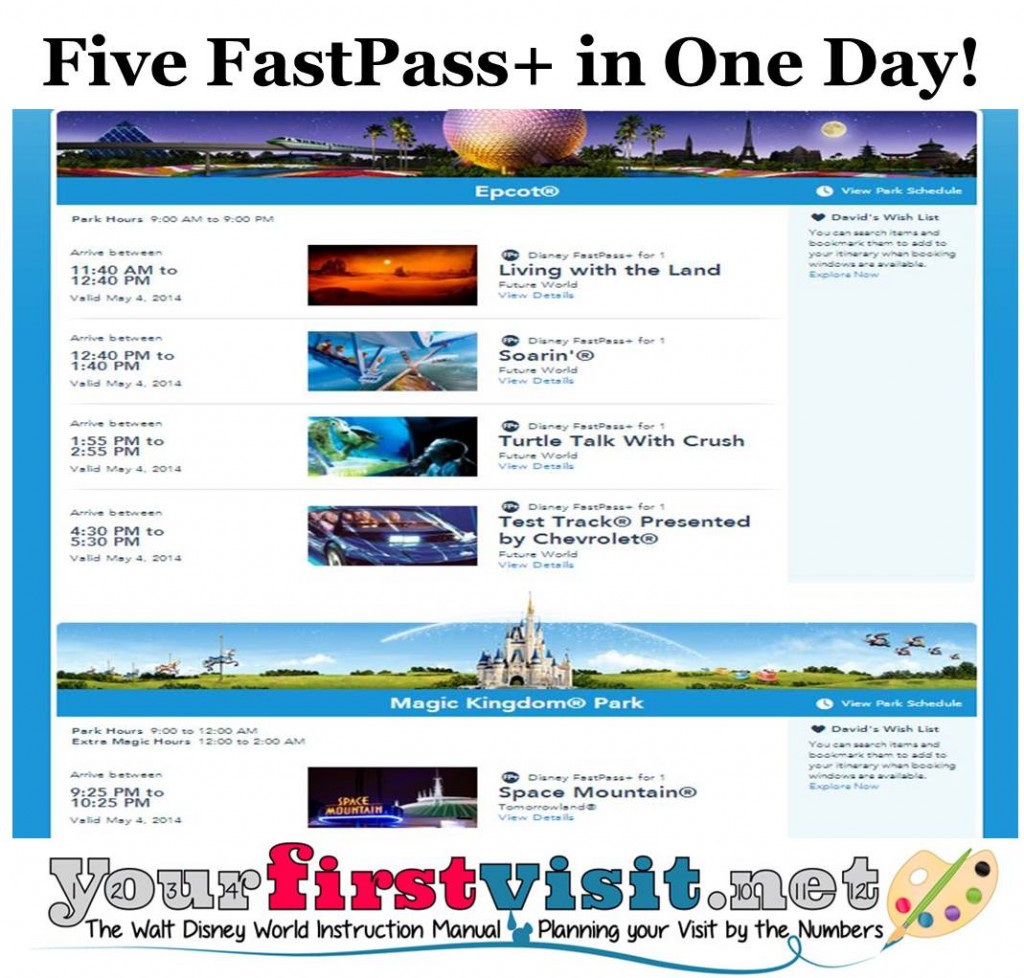 Well, the above is what happened.  I'll post more about this later…but in the meantime, grab a subscription to WDW Magazine!
Follow yourfirstvisit.net on Facebook or Google+ or Twitter or Pinterest!!
RELATED STUFF