Going to Disney World Multiple Times a Year
By Dave Shute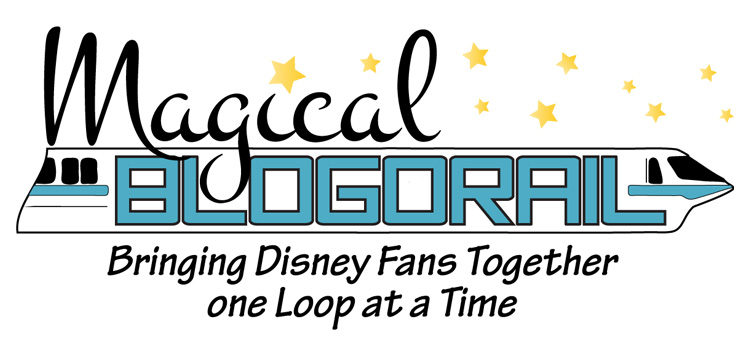 Welcome to those of you joining me from the Magik Mouse and those of you just hopping aboard!
I am the 4th stop on Magical Blogorail Teal. Enjoy the ride as this month we share our favorite Disney World splurges.
GOING TO WALT DISNEY WORLD FOUR TO SIX TIMES A YEAR
So since I started working on this site about eight years ago, and launched it around 5 years ago,   I've been going to Walt Disney World from yourfirstvisit.net's World Headquarters–Northeast Ohio–a lot…

…usually four to six time a year–as you can tell from my disboards signature above.
There's two reasons for this splurge: because I can…and because I must.
GOING TO WALT DISNEY WORLD BECAUSE I CAN
Usually one trip a year is with the whole family, and another is associated with a conference in Orlando related to my general business (I'm a strategist), or to a specific client I'm serving.
Family trips are tied to a big event worth seeing, and also worth reporting on the site–for example, in 2012 it was the opening of New Fantasyland, and in 2011 the Magic Kingdom's 40th anniversary.  But these are mostly just vacations…even though I will drive my family crazy by how scheduled these visits can get: "We have to get to Epcot now to get Fastpasses for the renovated Test-Track!"
Business trips are typically tied to building my skills as a strategist (e.g. the Disney Analytic and Optimization Summit in 2012), or to a specific subject matter I need to learn more about related to a client I'm serving–hence a visit to a Medical Simulation professional society meeting in January of 2013, and a planned visit to a health care IT conference in Orlando in late February 2014. On these trips I arrive early, stay late…or both…and stay in a Disney World hotel or three…
So a couple of visits a year come became they can, as part of our family vacation plans, or my professional development goals…which oddly enough just happen to synchronize with Orlando meetings!  Go figure…
GOING TO WALT DISNEY WORLD BECAUSE I MUST
The other trips…well, over time, as this site has developed a deep and faithful readership, it's become pretty clear that people expect pretty quickly news on key changes as they occur at Walt Disney World–reports on new hotels and rides, and on updates and refurbishments.
Keeping up with the hotels is a particular challenge, as there are so many of them, and they are refurbed so often.  Well, it may not seem that often to you, but with 30-ish hotels having, typically, refurbs every 5 years…that's six hotels a year.
I have stayed in every Disney World owned and operated lodging option, and for those with distinctive room types, all the major room types as well.  I'm not sure anyone else who writes a site like this has done so…This creates a very distinctive body of material for those of you checking out the reviews on where to stay.
But it's also a lot of time, work, and money!
Luckily you all are kind enough to patronize the sponsors of the site, and find some of the ads on the site of interest too.  These actions by you basically pay for all the visits (and the other expenses of the site as well) and allow me to splurge on making all these trips!
MORE DISNEY WORLD SPLURGES FROM MAGICAL BLOGORAIL TEAL
Thank you for joining me today. Your next stop on the Magical Blogorail Teal Loop is The Many Adventures of a Disney Lovin' Spectrum Mom
Here is the map of our Magical Blogorail Teal loop should you happen to have to make a stop along the way and want to reboard:
Follow yourfirstvisit.net on Facebook!
RELATED STUFF