Booking Be Our Guest, Continued
By Dave Shute
Yesterday's post about how to increase your odds of getting a Be Our Guest reservation got tons of comments and responses, both on this site and on the many Facebook pages that shared it (and thanks to all those who shared and/or liked the post and/or commented!!).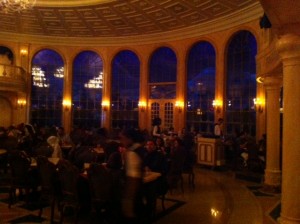 Rather than respond to each comment, let me group the key points into one place here, in no particular order.  (The links are to example comments on the point.)
Thanks again to DisneyDiningAgent whose original comment kicked all this off!
Any key points I missed?
Follow yourfirstvisit.net on Facebook!
RELATED STUFF