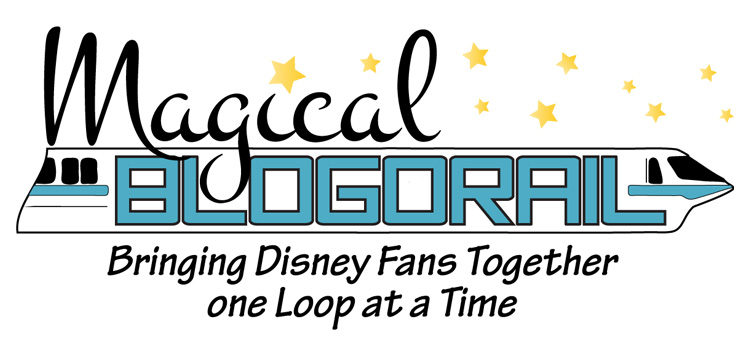 FAVORITE NO-TICKET ATTRACTIONS AT WALT DISNEY WORLD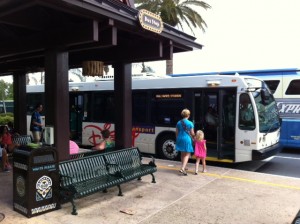 Welcome to the first stop aboard Magical Blogorail Teal. Enjoy the ride as this month we share our favorite WDW "attractions" that you don't need a ticket to experience.
My friends on the Blogorail view this as just more evidence that I'm nuts–but my candidate for "favorite attraction that doesn't need a ticket" is the Disney World buses.
Yes, the buses…
THE BUSES OF WALT DISNEY WORLD
If you are staying at a Walt Disney World resort hotel, you'll find that Disney provides transportation from your hotel to the parks.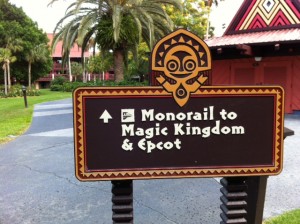 All of the deluxe resorts except for the Animal Kingdom Lodge provide some form of "special" transport:
At the Epcot resorts, it's boats to and from Epcot and Disney's Hollywood Studios
At the Monorail resorts, it's the monorail to the Magic Kingdom, and also, after either a walk or a transfer, to Epcot as well.  Moreover, boats to the Magic Kingdom are available from both the Grand Floridian and the Polynesian
At the Wilderness Lodge, it's boats to and from the Magic Kingdom
All other parks from the deluxes, and all parks from the moderates and values, are served by buses.
Now the boats and the monorail are legitimately fun, and almost anyone would count them as fun attractions that don't need a ticket (although by the end of a trip I do get tired of the boats)…but the buses? What's up with that?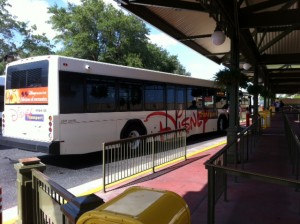 The buses, with (in most cases, especially at the moderates) multiple stops, uncertain arrival and loading times, vast lines at park close, and all too often standing room only, are usually viewed as the bane of a Disney vacation.
Better than having to pay for a rental car…but that's about the only positive.
Well I used to think that too.  We almost always have a rental car, and, except for the Magic Kingdom, which is always easier to access via bus than car, that frees us from the buses–and hooray for that!
But on recent trips where my younger son has joined me for just a few days (he was in college in St. Augustine) when we didn't go to the Magic Kingdom…he still wanted to take the bus.  "Buses are part of my Disney World happy memories," he explained.
And as I thought back to our first visits to Disney World, with two little boys exhausted with joy quietly sleeping in their parents' arms in a darkened bus rumbling back to the Wilderness Lodge, I got it.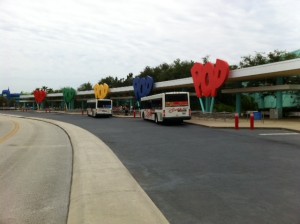 If your first visits to Walt Disney World go mostly right, then any of their component parts, even the ones that later seem like part of the frustration, not part of the fun, can merge into almost tactile memories, and any recollected experience, sight, sound, or smell can reconnect to the remembered self, stunned by magic.
So the buses can be attractions too–at least in memory, and with nostalgia.
Almost all my visits to Walt Disney World these days are working visits, and my day usually starts around 5a at one of the nearby Starbucks, answering comments posted here, working on new material, working on the real job.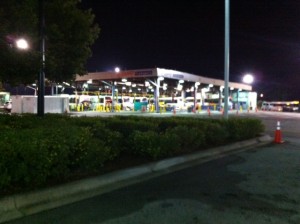 For part of my last trip we stayed at the Polynesian, so my early morning travels took me past the Hess station near the Magic Kingdom.
And so I learned where the buses nest at night.  Get up early enough, and you can see them here yourself, as together they dream of children dreaming.
MORE ATTRACTIONS THAT DON'T NEED TICKETS FROM MAGICAL BLOGORAIL TEAL
Thank you for joining me today. Your next stop on the Magical Blogorail Loop is The Many Adventures of a Disney Lovin' Spectrum Mom.
Here is the map of our Magical Blogorail Teal loop should you happen to have to make a stop along the way and want to reboard: Mom
Follow yourfirstvisit.net on Facebook!