Coping with Disney World Holiday Crowds
By Dave Shute
PEAK 2012 CROWDS WILL BEGIN DECEMBER 22, UNLESS THE WORLD COMES TO AN END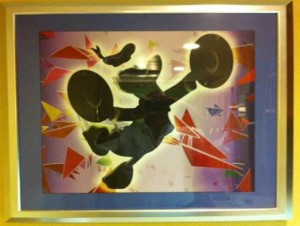 In later December–beginning around December 20, but really rolling in on December 22–the 2012 holiday crowds will begin to slam Walt Disney World.
Unless of course the world comes to an end on December 21.
Multi-hour waits will be common on the best-loved rides (waits crossed 3 hours at times last year), senior managers will be bussing tables, and park closures are possible.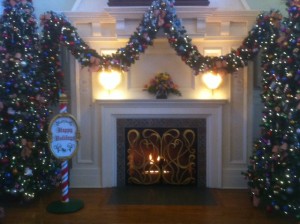 Yes, there will also be a wonderful Christmas program and fun stuff on New Years Eve, but all in, because of the crowds and waits, this is a lousy time for a Disney World vacation.
But for the hundreds of thousands of you who will be there then, here's some thoughts on how to make the best of it!
DEALING WITH THE HOLIDAY CROWDS AT WALT DISNEY WORLD
The approach to the holiday crowds is the same as that for any day, with a couple of added twists.
Follow the basics:
Stay up-to-date on opening times and morning Extra Magic Hours–including checking the evening before…
…so that you can arrive at the parks well before opening
At open, head for the rides that build lines quickly first. FASTPASS one, and ride others
Continue to pull FASTPASSES until they run out, filling the time between FASTPASSES with non-FASTPASS rides
When the FASTPASSES are out and the lines cross 90 minutes, head back to your hotel, planning to return for evening celebrations at MK, HS or Epcot
Consider some added twists:
At this time of year, FASTPASSES disappear quickly.  There's an effective–but expensive–solution to this issue here.
Be open to very late night visits, especially post-midnight evening Extra Magic Hours at the Magic Kingdom
Be willing to skip some rides.  For example, Under the Sea: The Journey of the Little Mermaid, as a new ride, will be mobbed at the Magic Kingdom, and the newly re-done Test Track will be mobbed at Epcot. The first of these rides is a little lame, and, based on the reports of others, I'm skeptical about the Test Track redo (I'll have more on this next week, after I've ridden it). Skipping these rides will save you either a FASTPASS or a couple of hours in line.
None of these suggestions will make the crowds go away. But strictly following the basics, and incorporating some of the added twists, sure will help!
RELATED STUFF