Are You yourfirstvisit.net's Millionth Visitor?
By Dave Shute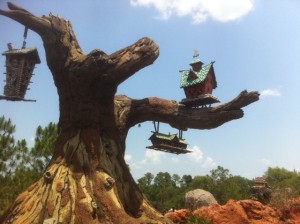 Sometime today, this site's millionth visitor will stop by. 
Whoever you are, I hope the site helps you, is interesting, or both! And thanks for visiting!
I could not have imagined this number of visitors when this site launched with the thought that first time visitors to Walt Disney World could use a little more assistance than they were finding, and that maybe I could help them out.
Thanks to all of you who have visited, asked questions, posted comments, disagreed with me and thus made the site better, emailed your friends about it, liked it on Facebook, plussed it on Google, provided wonderful puffery, linked to it on message boards, cited it in newspapers, and posted about it on your own blogs and websites!
You energize and inspire me, and thanks for all your help…
Humbly, Dave.
RELATED STUFF