Mail and Comments: Where to Propose at Walt Disney World
By Dave Shute
POPPING THE QUESTION AT WALT DISNEY WORLD
Dee recently asked (via a comment on this page):
"I am thinking about taking my girlfriend to Disney World and proposing to her there.  Any suggestions where?"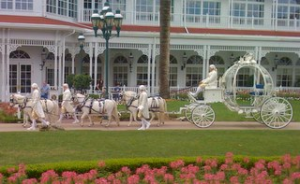 OK, I know that this is both off the topic of this site, and outside my expertise.
But I do wander off topic every now and then.
And I know that some frequent readers of this site will have great suggestions!
If you can help, share your ideas by using the comment form below!
CAN YOU HELP WITH SUGGESTIONS ON WHERE TO PROPOSE AT WALT DISNEY WORLD?
I suggested in front of Cinderella's Castle at the Magic Kingdom.
I turned to some friends…one suggested in the jail cell at Pirates of the Caribbean, another on the Tower of Terror…as you might guess, these were both guys…thanks Patrick and Bob…
I broadened my search, and had suggested
On the Carousel, with the intended riding a horse, and the proposer on his knees next to her
In front of the Tree of Life at the Animal Kingdom
Near the Wedding Pavilion between the Grand Floridian and the Polynesian
In the gazebo along the BoardWalk
I'd love to get Dee some more ideas.  If you have suggestions, please share using the comment form below!
UPDATE: WHAT DEE DECIDED
For what happened, see this!
RELATED STUFF