Hidden Mickeys at Walt Disney World
By Dave Shute
DISNEY WORLD'S HIDDEN MICKEYS
First-time visitors to Walt Disney World are almost universally delighted, and often stunned, by the overall effect created by Disney World's "theming"–the design, architecture,  objects and other crafted works that add up to the overall visual environment.
Disney knows how to set a stage.
Beyond this overall effect, there are additional multiple levels of interest for the curious.
These range from the arts used to subtly reinforce the main themed effects (ranging from forced perspective to sidewalk textures to background music), to arts used to hide what would spoil the illusion. (For example, when you leave the Haunted Mansion, or Rock N' Roller Coaster, try to figure out where the actual rides are located!)
One of the more fun layers of additional detail at Walt Disney World is "Hidden Mickeys."
WHAT'S A HIDDEN MICKEY?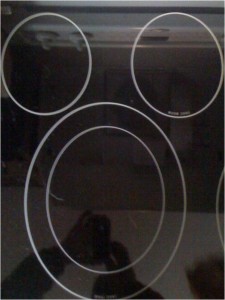 A Hidden Mickey is a not obvious ("hidden") stylized representation of Mickey Mouse's ("Mickey") face, head on.
"Stylized" means it's not a photo-like representation.
It is rather three circles, one representing Mickey's head, and two his ears.
The image to the right (which is not from Disney World*) gives an example.
The fun of Hidden Mickeys is looking for them, discovering them, and arguing about whether or not what you see is actually a Hidden Mickey.
You can find them all over Walt Disney World–not just in the theme parks, but also in the resorts and other parts of Disney World. (Hint: look for round design elements.)
But they aren't everywhere, and not everything you see is one.
WHAT'S NOT A HIDDEN MICKEY?
There's no such thing as an "official" definition of a Hidden Mickey.  What I gave above is, as far as I am concerned, as tight a definition of a Hidden Mickey as is reasonable.
Some will go even tighter, and insist that
All elements of the Hidden Mickey are pure circles
That the circles representing the ears are identical, and symmetrically oriented around Mickey's head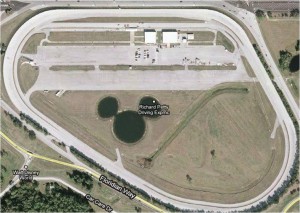 I don't buy this level of restriction, as it's easy to find stuff at Disney World clearly meant to represent Mickey, but not meeting these criteria.
For example, the aerial photo to the right is of Walt Disney World's Richard Petty Driving Experience.
(This is a Disney adventure located between the Magic Kingdom parking lots and the Magic Kingdom parking toll booths, meant to comfort those who miss turning left.)
The drainage pond in the center is clearly meant to represent Mickey.
However, the ears are neither pure circles nor perfectly symmetrical.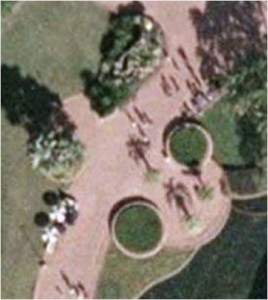 On the other hand, consider the aerial photo at right.
It's an area of Epcot between the Land Pavilion and the Seas with Nemo and Friends Pavilion.
In the lower right of the photo, two circular planters intersect with a larger circular patio to form a suggestively Mickey-like shape.
I tried to convince my Test Niecelets that this was a hidden Mickey, but they were adamant that if the ears overlap the head, it's not.
There is a group of Disney fans, however, perhaps of the "all must have prizes" ilk, who would count this–and in fact would count many other things as Hidden Mickeys that I don't.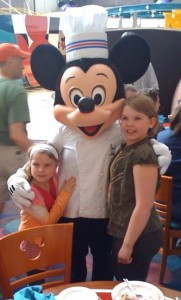 About all that all can agree on is that what you see in the photo to the right does not count! Not quite hidden enough…
In the cosmic scheme, it can't possibly matter much.  What matters is that you have fun looking and arguing!
MORE ON HIDDEN MICKEYS
Steven Barrett has published both a book on Hidden Mickeys
and also a website on Hidden Mickeys.
Each is great, although he admits a broader range of Hidden Mickeys than I do!
Looking at a few of his examples before your trip will sharpen your eyes on the trip itself
*OK, it's actually my sister's stove-top.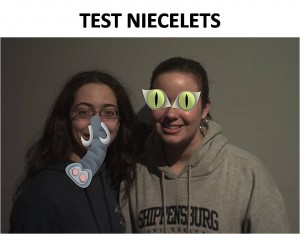 The story behind this is that while my sister and my Test Niecelets were touring Epcot with me, her husband/their dad was home in Maryland, installing a new range.
He emailed them photos of their new range as he installed it, and we saw multiple side views outside the American Pavilion.
When my sister and the Test Niecelets returned home, the first thing they discovered was that the layout of the cooking elements on top of the stove was a Hidden Mickey!
A Hidden Mickey in their own home!
RELATED STUFF