Review: The New Market Quick Service at the Yacht Club
By Dave Shute
THE MARKET AT DISNEY'S YACHT CLUB RESORT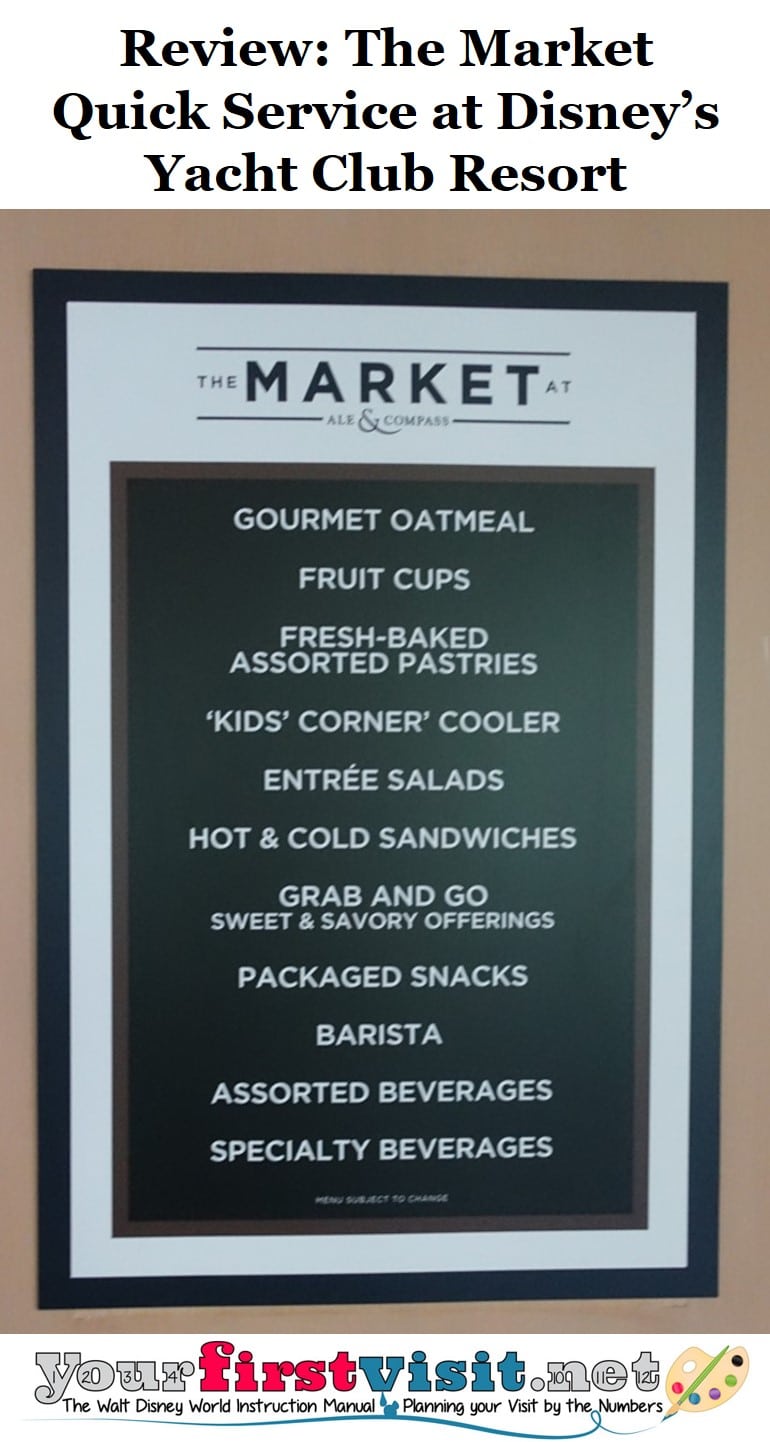 A new quick service venue opened at Disney's Yacht Club Resort in mid-May. I checked it out then, and then again in my June visit.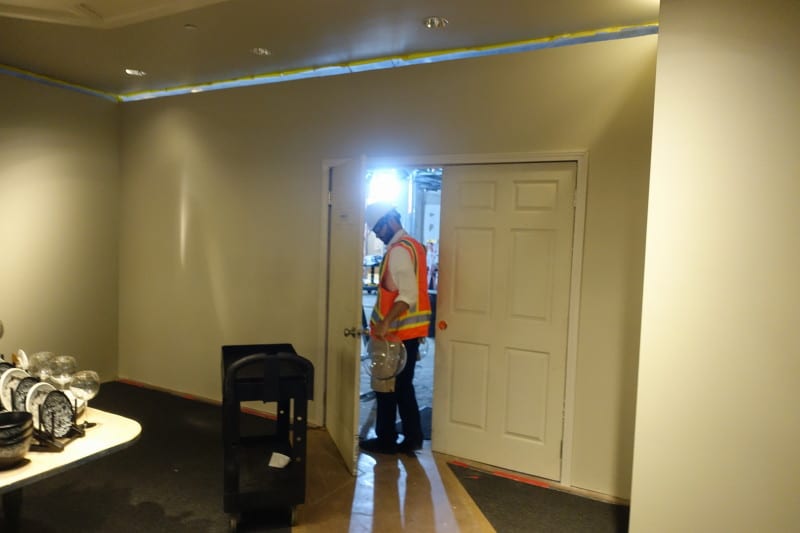 Part of a renovation (not yet complete) of the Yacht Club's gift shop area, the new venue provides shelf stable snacks and breakfast goods, frozen treats, fruit, pastries, drinks, a coffee bar, cold packaged food, an eating area, and hot food. All are successful except the hot food, which is quite limited.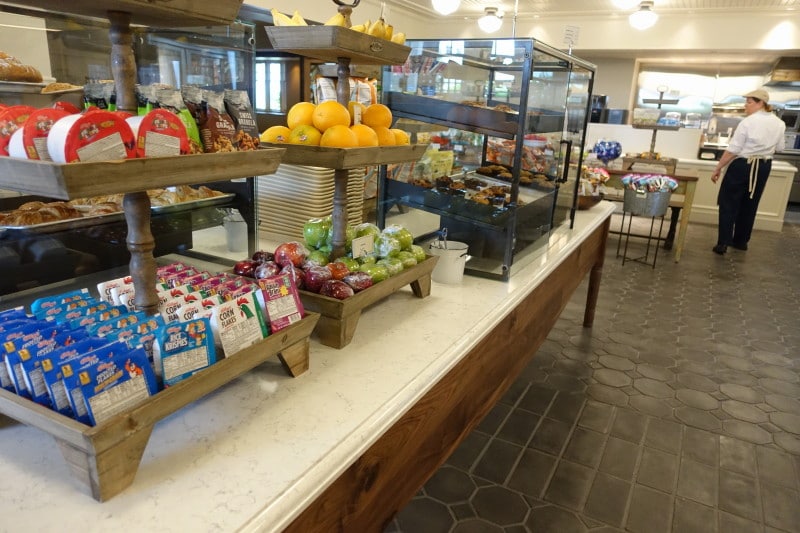 Traditionally the biggest weakness of Disney World's Epcot resorts has been their quick-service offerings. There's a bit at the back of the Beach Club gift shop, more at the Stormalong Bay pool bar and grill, Hurricane Hanna's, and a bit more at the Bakery along the Boardwalk. (Links are all to overviews on Disney's site.)
The opening of the new Yacht Club venue, the Market, adds one more minor option among a bunch of other minor options. It's better than nothing, but still quite limited.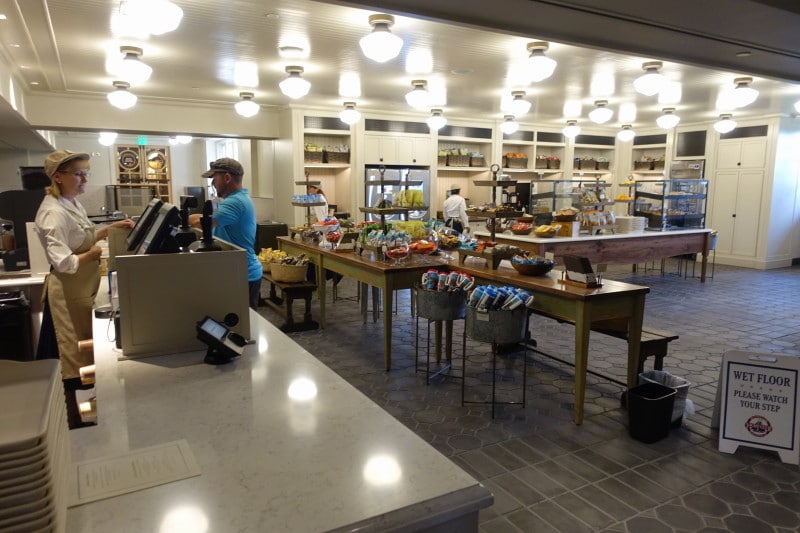 On one side as you enter is the coffee bar and the area where hot food is prepared heated.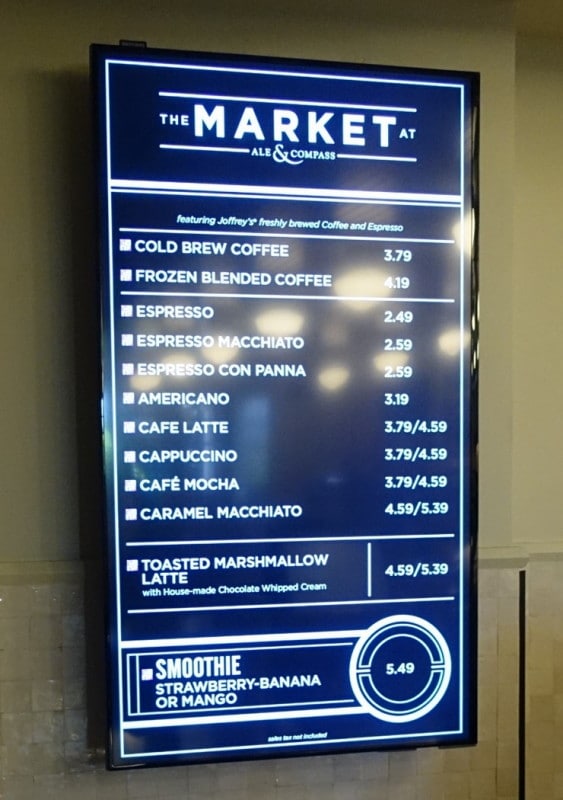 The coffee bar—Joffrey's coffee—has the full range of coffee options.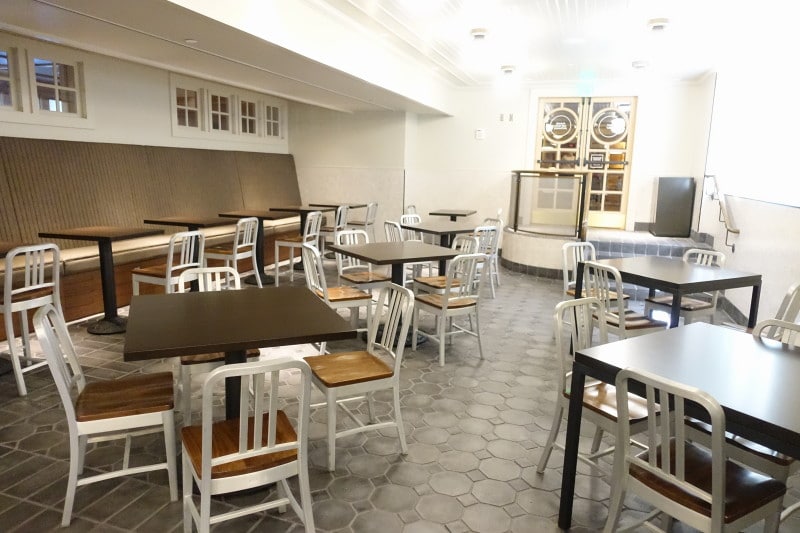 Beyond the coffee and grill space is a seating area.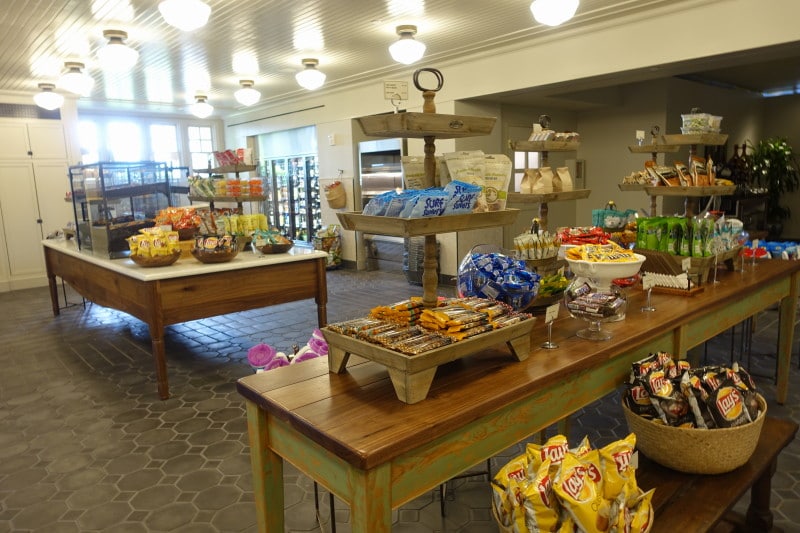 Deeper in the Market is a mix of shelf stable snacks, fruit, pastries, and breakfast items. Other than maybe the fruit, this is comparable to what you'll find in many resort gift shops, but better merchandised.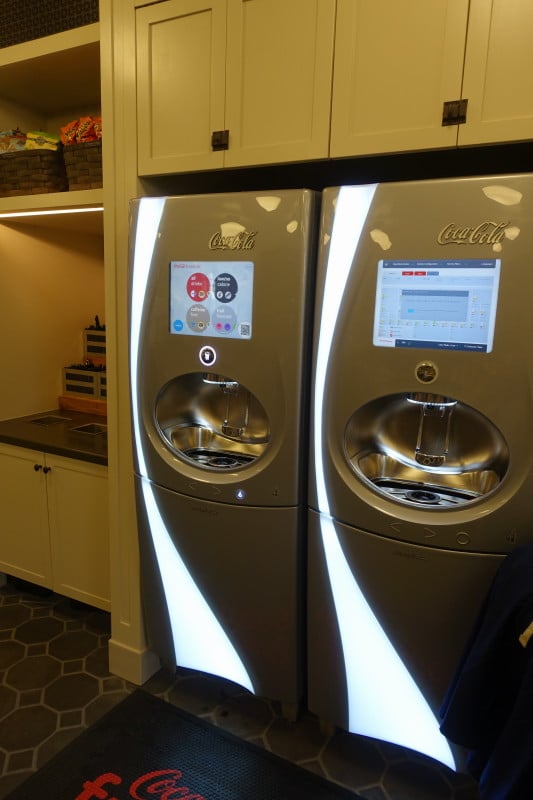 Along a wall are freestyle refillable mug machines…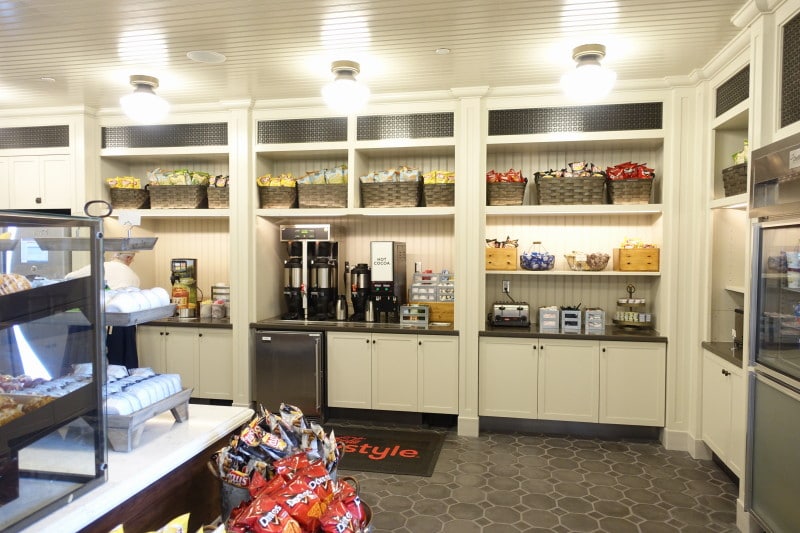 …and coffee, hot chocolate, tea, a toaster, and such.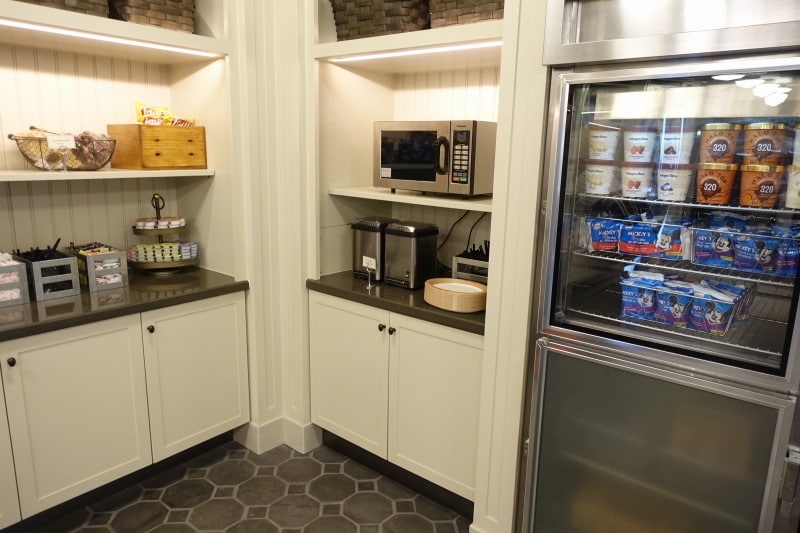 Around the corner is a microwave and frozen treats.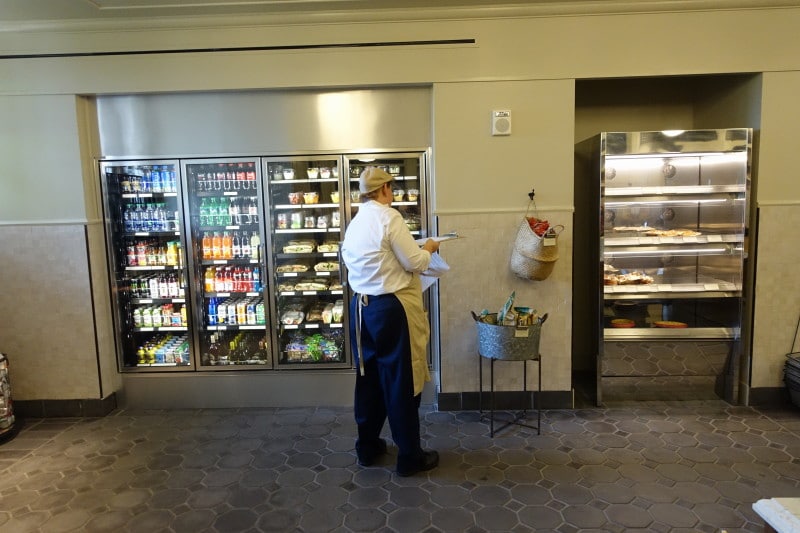 On the opposite wall is the cold case and hot case.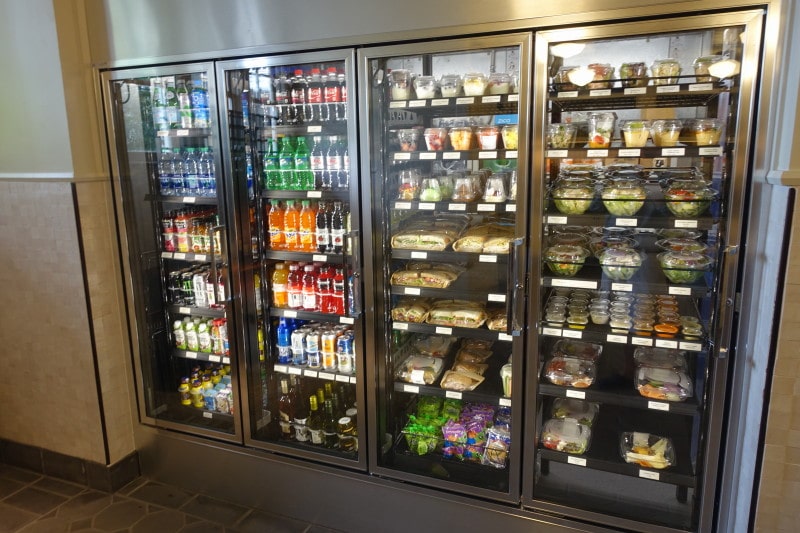 A closer view of the cold case, with drinks on the left and sandwiches, salads and such on the right.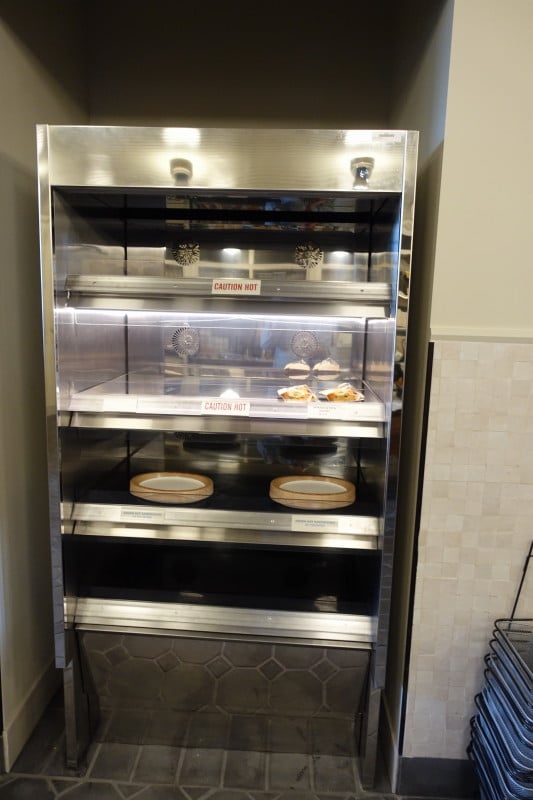 The hot case has a small selection of ready-to-eat cooked food.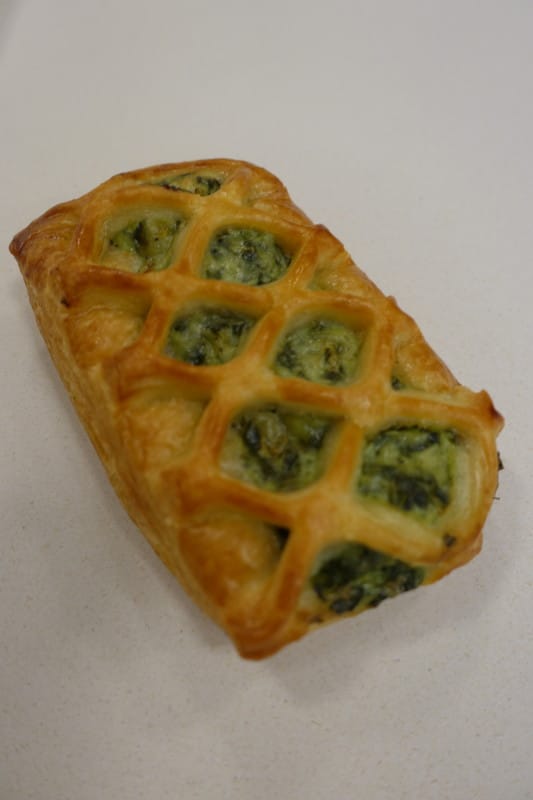 This feta and spinach pastry came from it—it was delicious.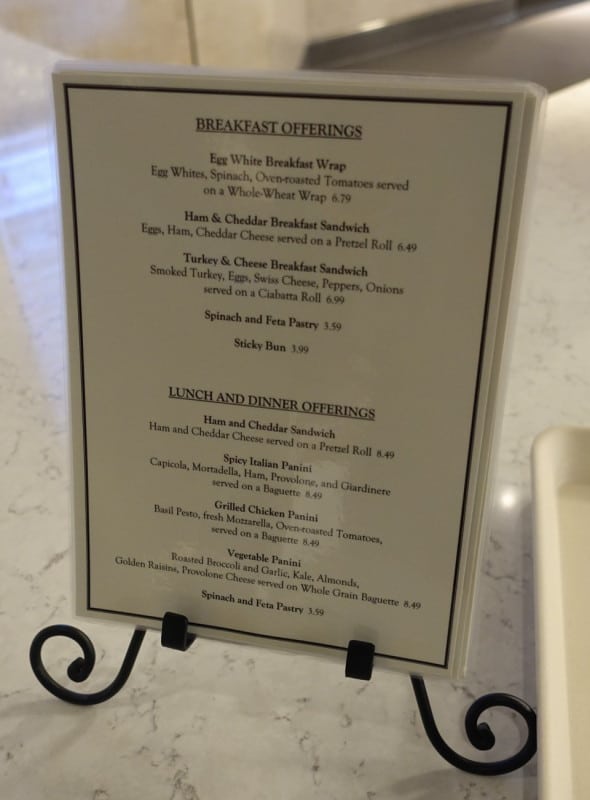 The same hot food can also heated to order behind the counter. The limited hot food menu is above.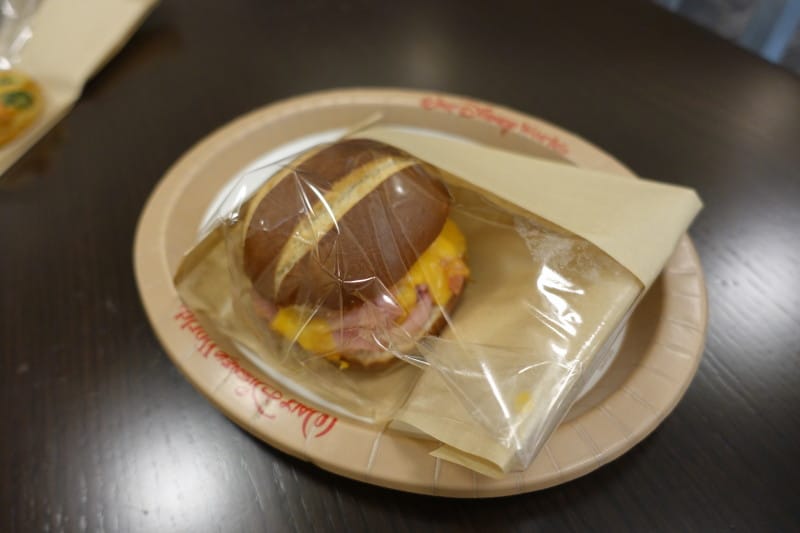 My Ham and Cheddar Sandwich came from behind the counter looking like this.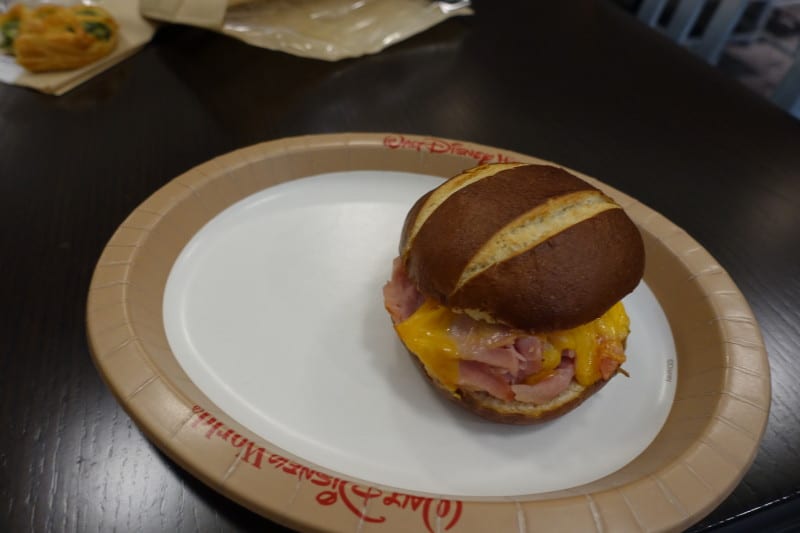 Here it is out of its wrapping. This is likely a good choice for kids, as there is no particular taste for them to object to. I mixed hot sauce and mayonnaise together into a sort of gesture towards horseradish. With that it was fine.
The limited set of hot food means that, other than the drinks, there's not much here beyond what you might find in a Disney World gift shop anyway. As an addition it is welcome, but it does little to make up for the general lack of quick service offerings in the Epcot resorts.
Note that Josh has a longer and more detailed review of the offerings at The Market here.


Follow yourfirstvisit.net on Facebook or Twitter or Pinterest!!
RELATED STUFF