More COVID Relaxations Coming to Disney World on June 15
By Dave Shute
Walt Disney World will be relaxing its mask requirements effective June 15.
As of that date, fully vaccinated guests need not wear masks in any Disney World setting other than transportation–buses, monorails, the Skyliner, etc.
Meanwhile, already in process is continued reduction in Disney World's physical distancing standards, "in places like queues, shops, restaurants, attraction boarding, transportation and our theaters."
The effect of this will be enhanced ability to both serve more guests per unit of time and to have more compact waiting lines.  It remains to be seen whether or not this will enhance guest experiences in terms of reducing waits, as that is also shaped by how many more folks Disney lets into a park, which is not yet clear.
Disney's algorithm for changing physical distancing is not clear.  The rules of thumb on such matters is that the unvaccinated, especially if in the higher risk groups of people older than 50,  should avoid poorly ventilated spaces when you might be in them for 10 to 15 minutes and many others either unvaccinated or of uncertain vaccination status are present and either closer than one meter, or if talking loudly/singing/breathing heavily, are at a greater distance but sharing for that duration air.  The key invisible variable to this is ventilation/air exchange/air circulation rates.
Disney's material on these matters is copied below.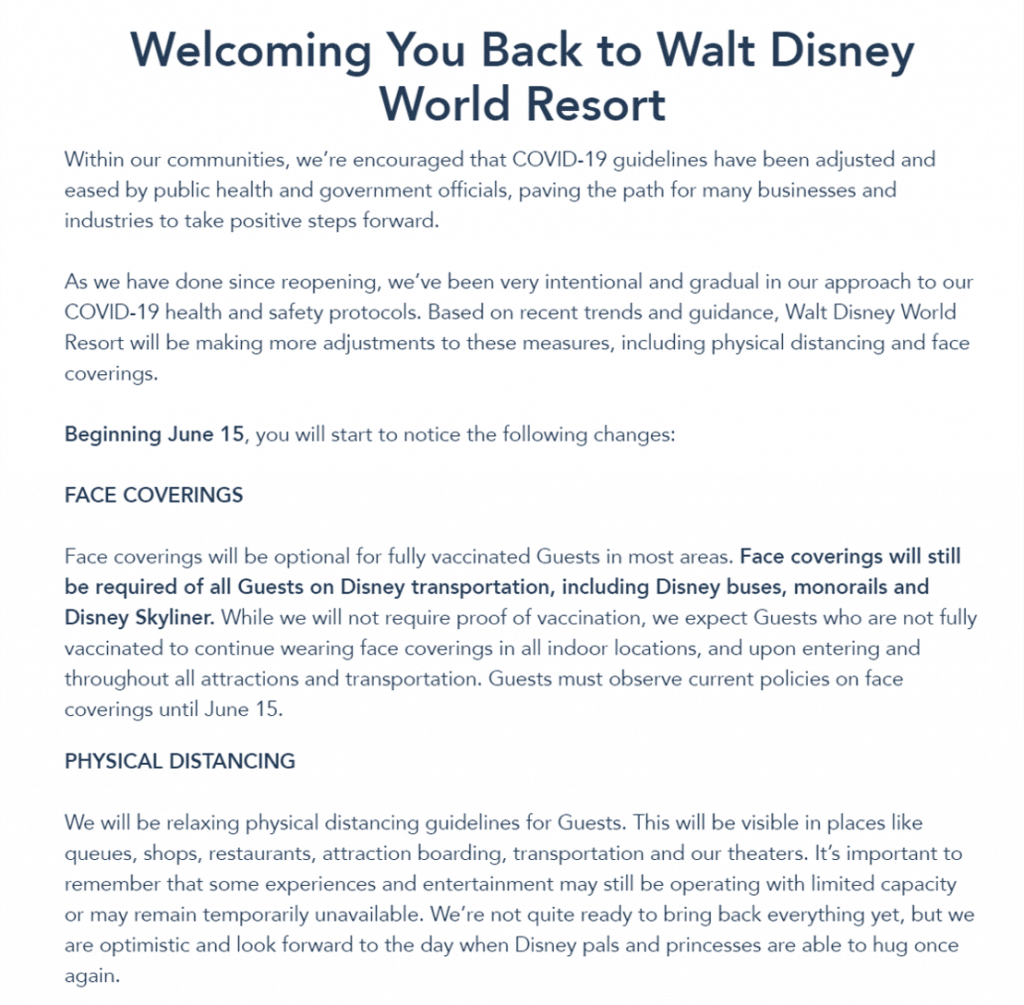 Follow yourfirstvisit.net on Facebook or Twitter or Pinterest!!
RELATED STUFF