Next Week (May 2 through May 10, 2020) at Walt Disney World
By Dave Shute
The parks and hotels are closed until further notice.
My best guess today–and it's just a guess, and just for today–is that the earliest we might see partial operation of the parks (along the lines noted towards the end of this post) is Monday June 1–which is also when (as of now) Disney is accepting bookings.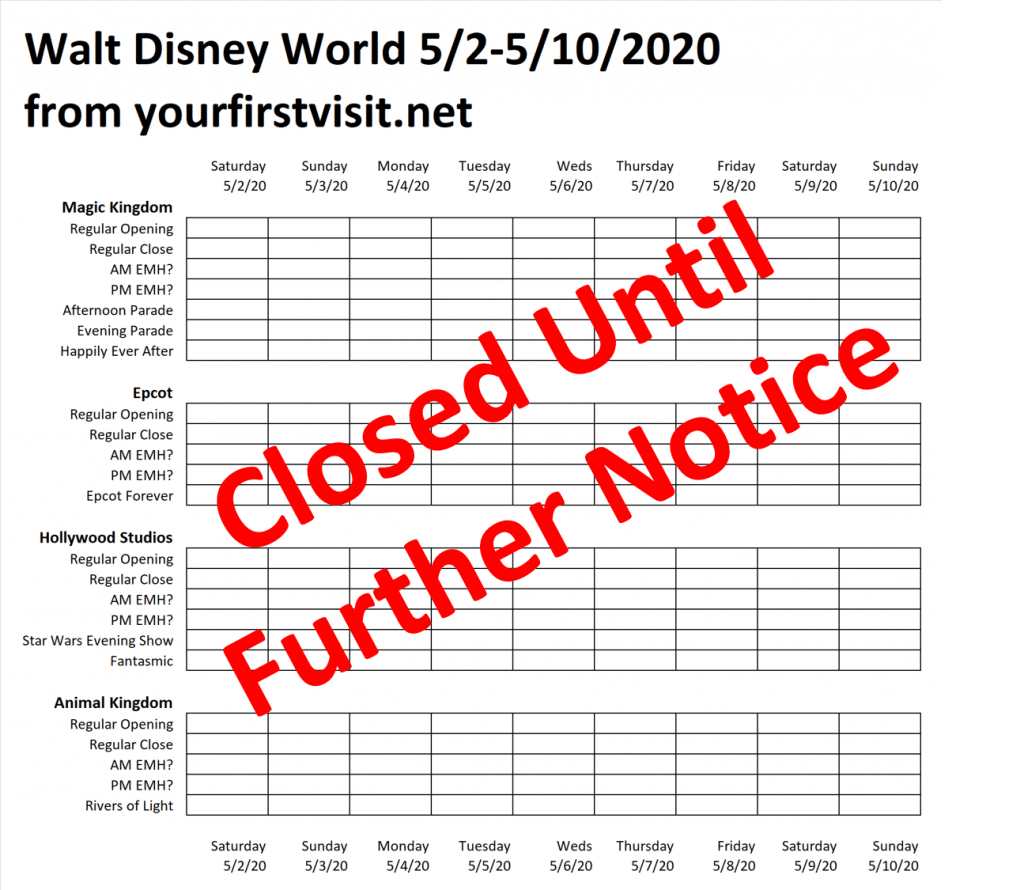 Follow yourfirstvisit.net on Facebook or Twitter or Pinterest!!
RELATED STUFF