The WDW Magazine Weather Issue is Out!
By Dave Shute
The latest edition of WDW Magazine, which focuses on weather at Disney World, is out!
The magazine is available on iTunes, for Android, and on the web.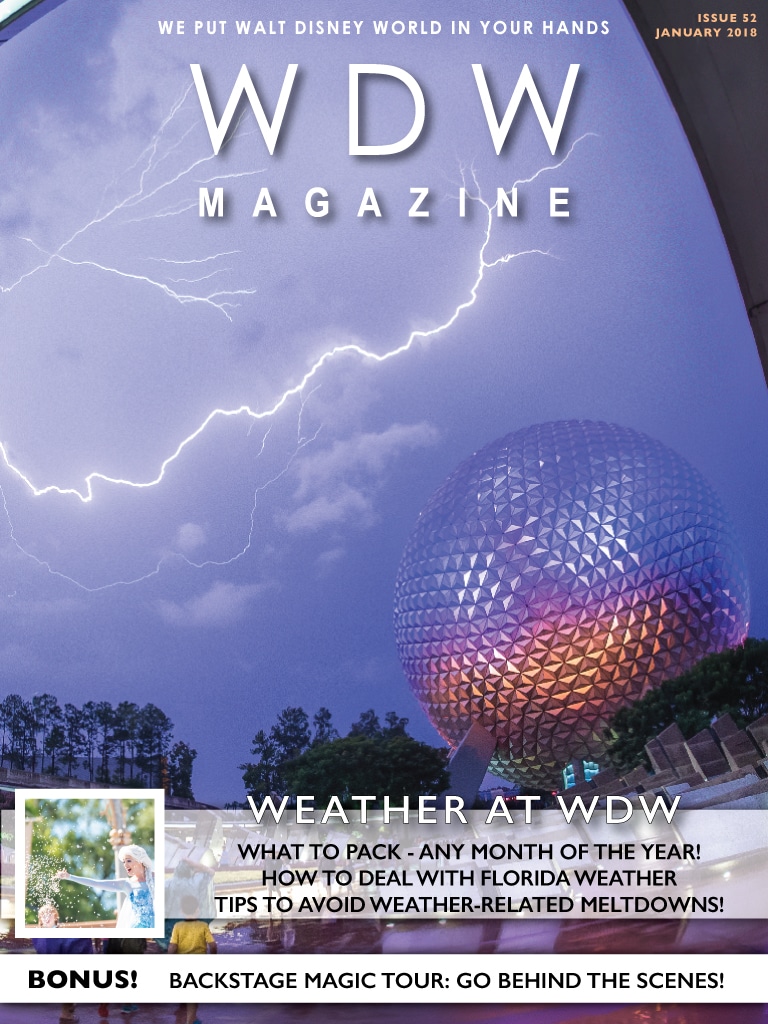 From my friends at the magazine, here's the scoop on this month's issue:
This month we explore how to make the most of your magical vacation – no matter the weather! If it's hot, cold, humid, or stormy, we've got info on how to prepare, what to know, and even what to pack!
Plus we have a special look at Star Wars: Galactic Nights, The Last Jedi, and a new Star Tours scene featuring Crait. We also look at the Polynesian Village Resort, Tiffins, the Backstage Magic Tour, The Seas with Nemo and Friends, and we share some fun facts about Weddings at Walt Disney World.
WDW Magazine is dedicated to bringing you in-depth coverage and stunning photos every month. Since 2013 it has been the leading digital magazine for Walt Disney World fans. Subscribe today for less than $4 a month to get instant access to this issue and over 50 more.
I write the WDW Magazine column for first-timers (because who else would??). In this edition, I focus on what first timers should think about weather and when to go. There's more on weather at Walt DIsney World here.
Curious? Of course you are! Subscribe via iTunes, Android, or on the web.





Follow yourfirstvisit.net on Facebook or Twitter or Pinterest!!
RELATED STUFF