Updated Version of the Best 2018 Disney World Guidebook!
By Dave Shute
Amazon has released the updated version of my and Josh's The easy Guide to Your Walt Disney World Visit 2018, the latest edition the best-review Disney World guidebook in history.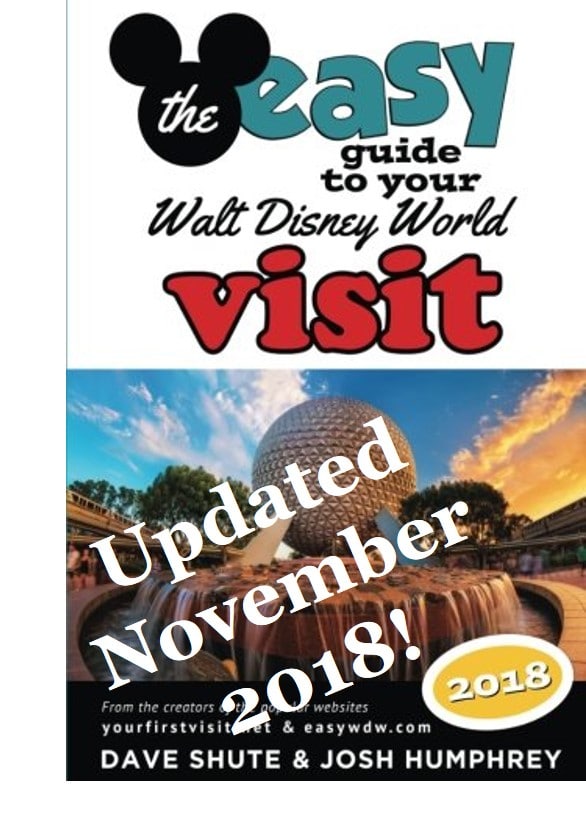 We first published this 2018 edition in late August, and our latest update adds things that have changed since then, and corrects a couple of errors that our readers let us know about!
I'll write more soon about what's in this update (I'm traveling for Thanksgiving now).
If you bought the 2018 edition you get this update (as a PDF) for free! If you've already sent in your email, we'll start sending instructions on how to get the updated PDF this weekend.
If you bought the 2018 edition but have not yet forwarded your Amazon confirmation, then quit fooling around and get it to us! Here's the instructions: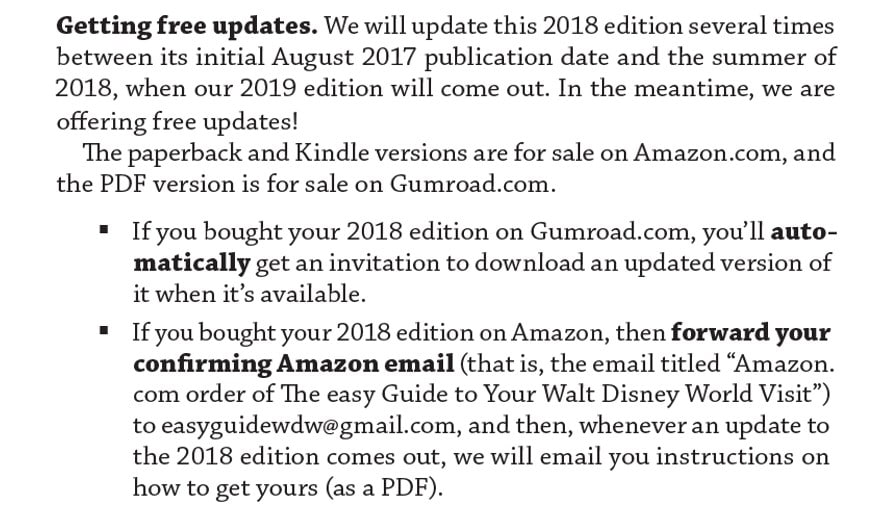 And if you haven't bought it yet, what are you waiting for?
We've had almost 300 reviews of this Disney World guidebook series on Amazon, and more than 90% are five stars. You won't find more informed, more thoughtful, more experienced, more judicious or more silly companions to the Disney World parks, resorts, or dining venues than me and co-author Josh. Ours is the most accurate and most up-to-date Disney World guidebook you can find.
Away from the cranberry sauce and buy it now!


Follow yourfirstvisit.net on Facebook or Twitter or Pinterest!!
RELATED STUFF