The Bath and Master Bedroom Spaces of One and Two Bedroom Villas at Disney's Copper Creek Villas
By Dave Shute
(For the first page of this review of Copper Creek Villas, see this.)
THE VILLAS AT DISNEY'S COPPER CREEK VILLAS
This photo tour covers the baths and master bedroom spaces of a Copper Creek Villa. The living/dining/kitchen space, and the master bedroom and baths, are the same in both One and Two Bedroom Copper Creek Villas.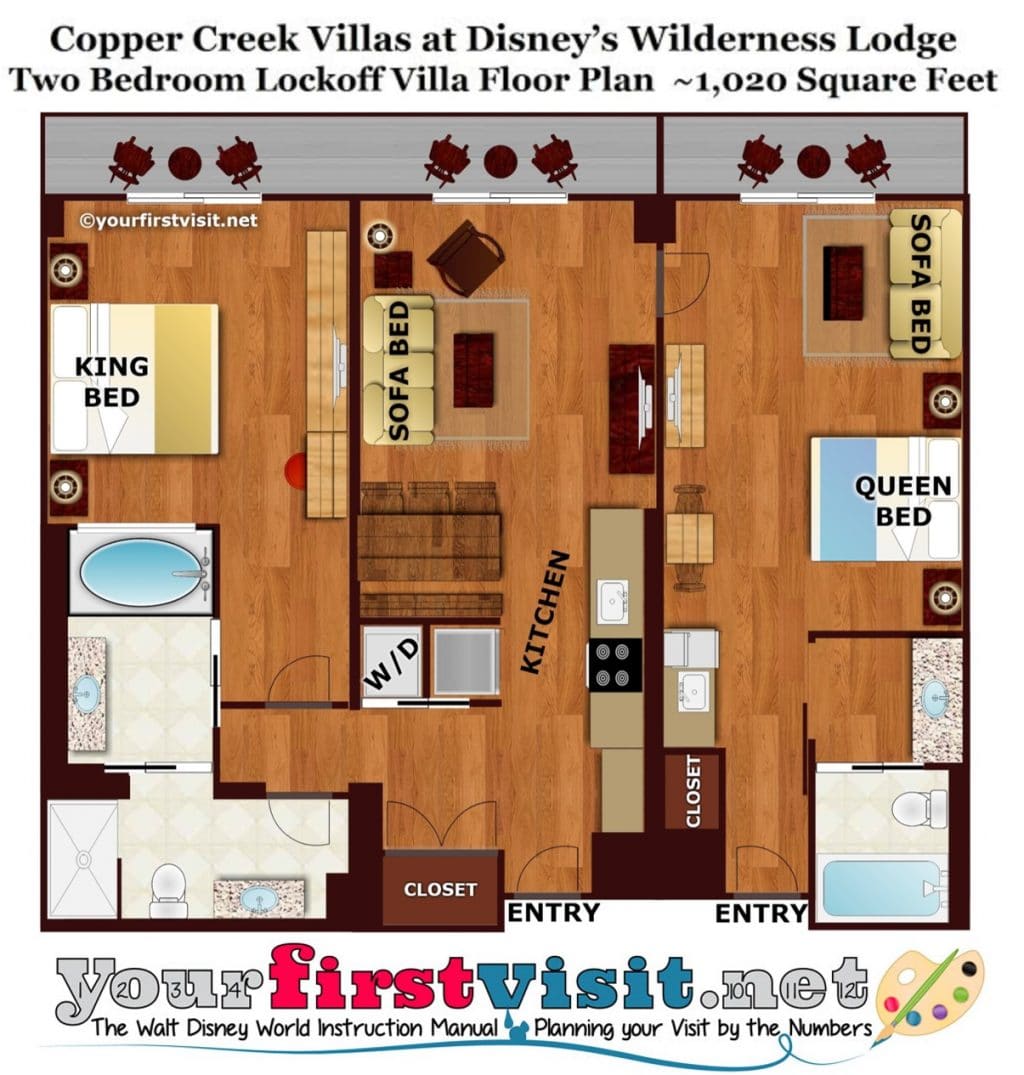 The floor plan shows a Two Bedroom Villa.
(The living, kitchen and dining spaces in a Copper Creek Villa are here.)
From the entry to the Villa, turn and and you'll see this hall.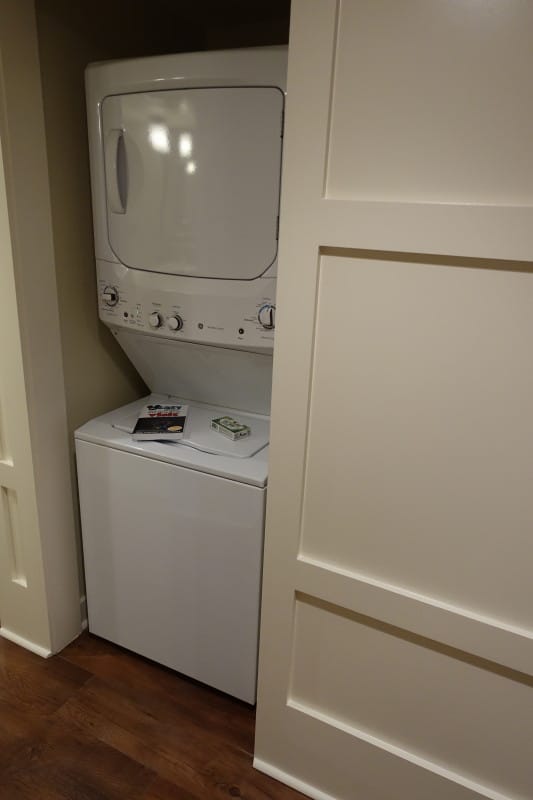 On one side is the laundry.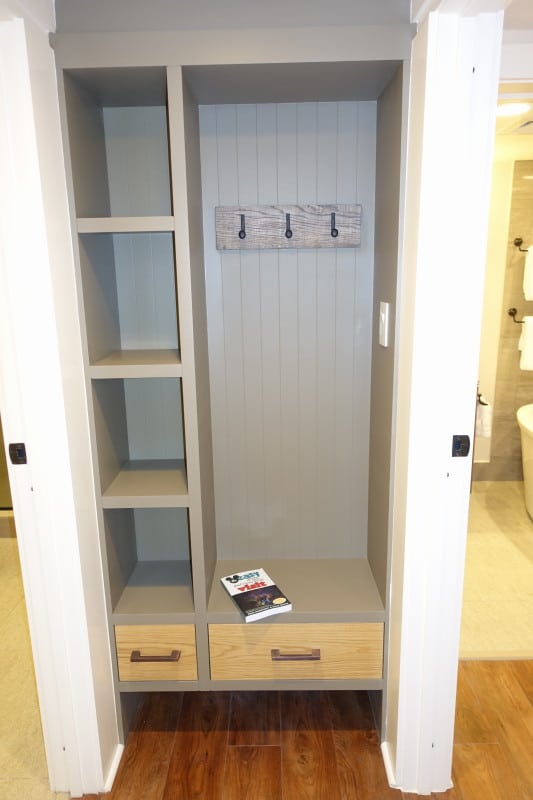 At the end is this open closet with coat hooks and cubbies, a couple of small drawers, and shoe storage at the bottom.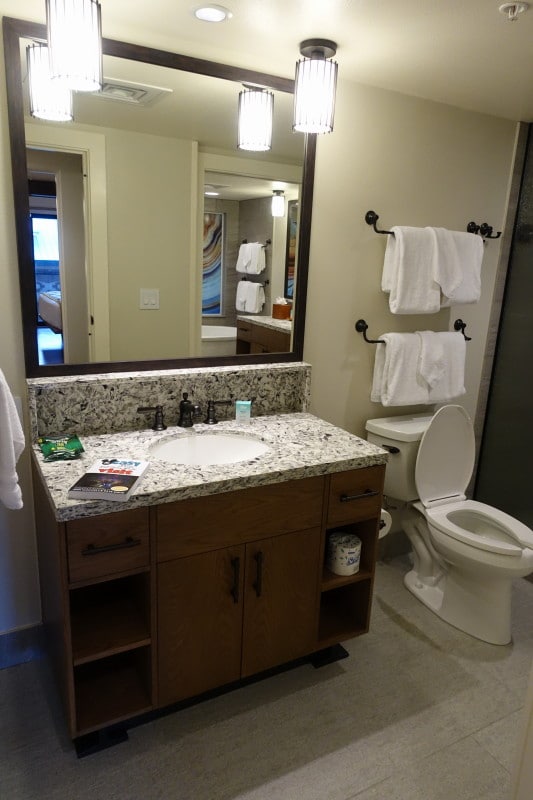 The other side has an entry from this hall to a full bath, with a sink, toilet…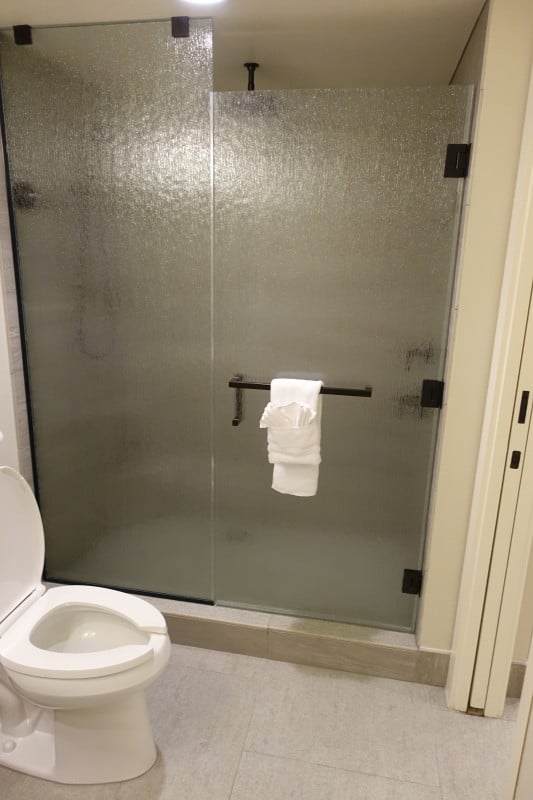 …and a large shower.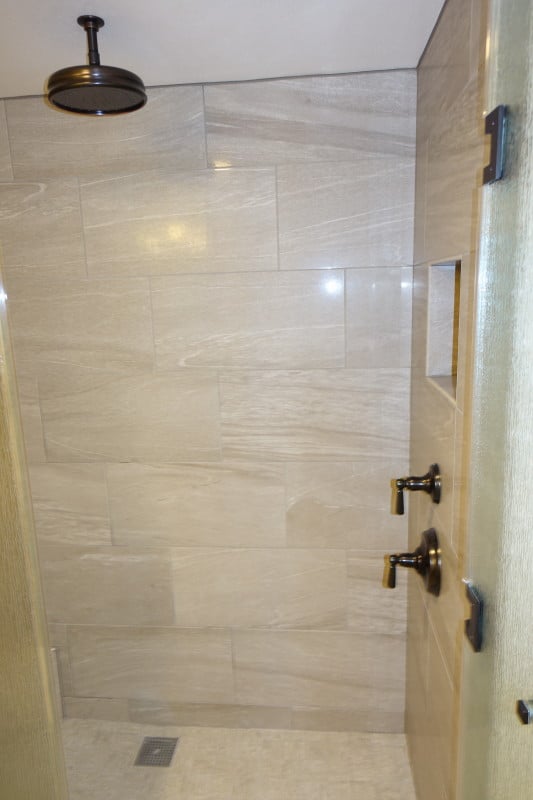 The shower has both a rainfall head…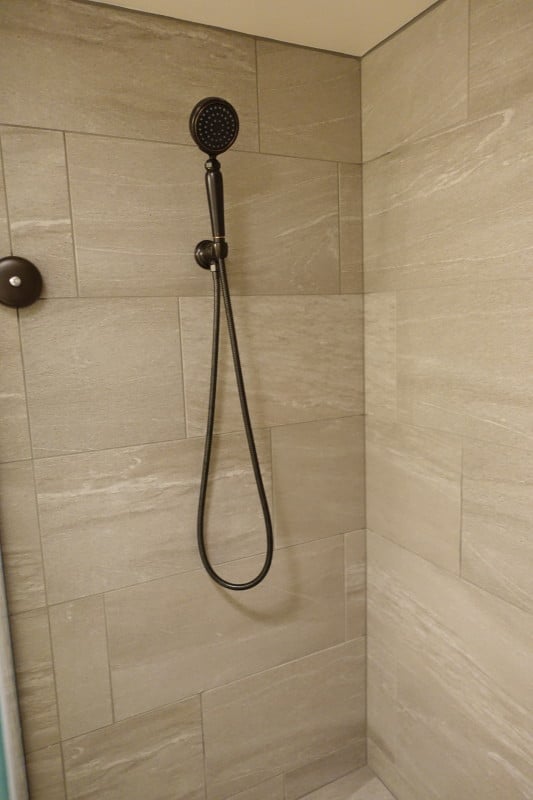 …and a mounted handheld head.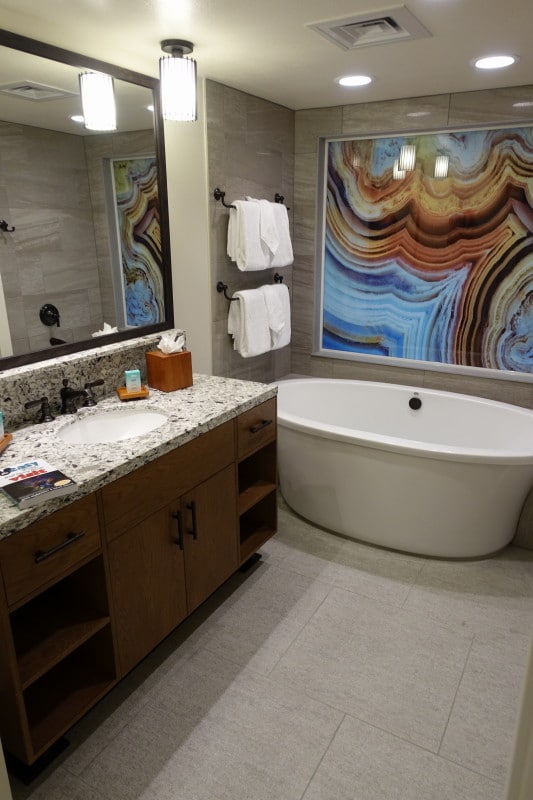 Accessible both from this space and from the master bedroom is a second bath area, with a sink and a soaking spa tub.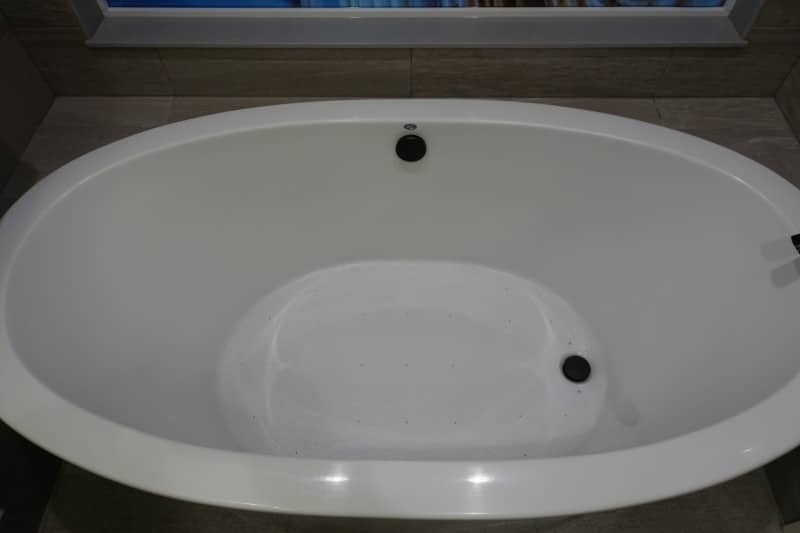 A closer view of the tub.  The jets are at the bottom, and after you are done and gone, and the tub has emptied (it takes a while to fill it by the way) the jets come back on with a bit of a surprising roar to clear them.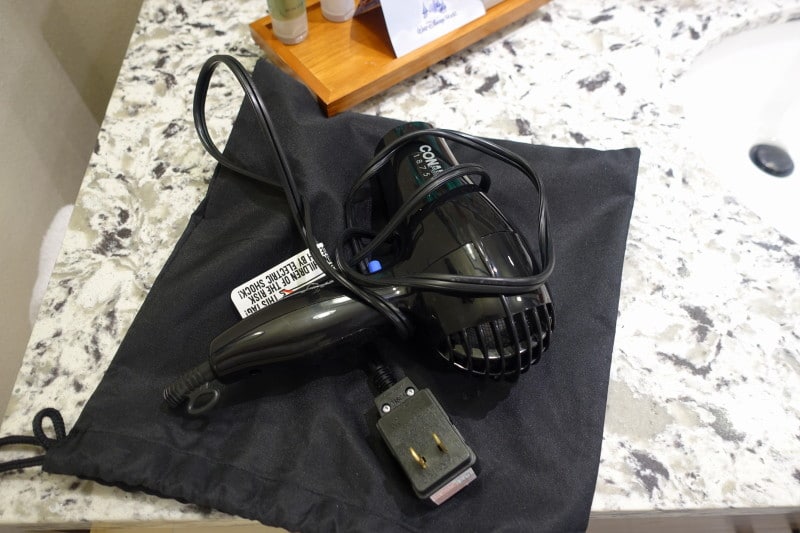 The hair dryer is in a sink drawer. There may be another one in the full bath–I forgot to check.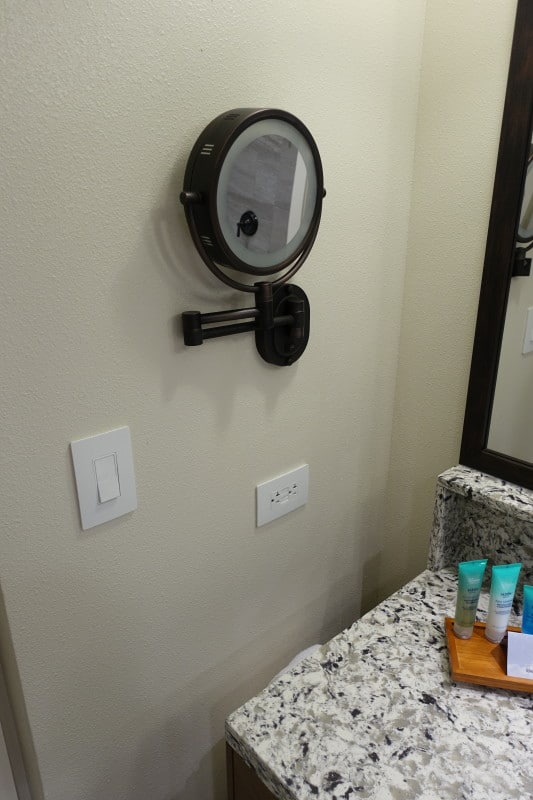 The makeup mirror.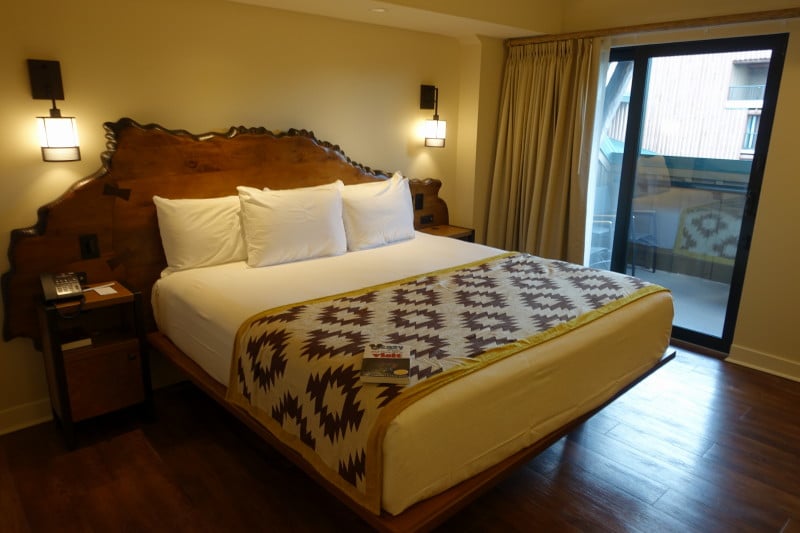 The master bedroom itself has a king bed on one side.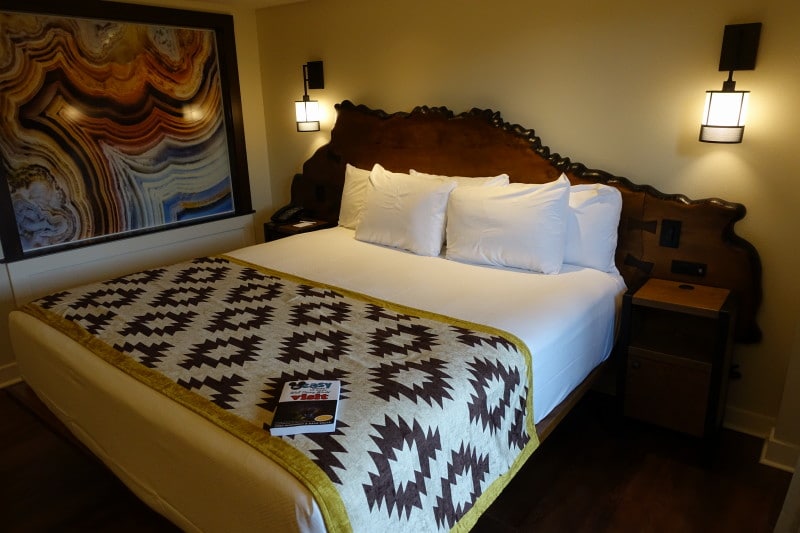 The king from the back.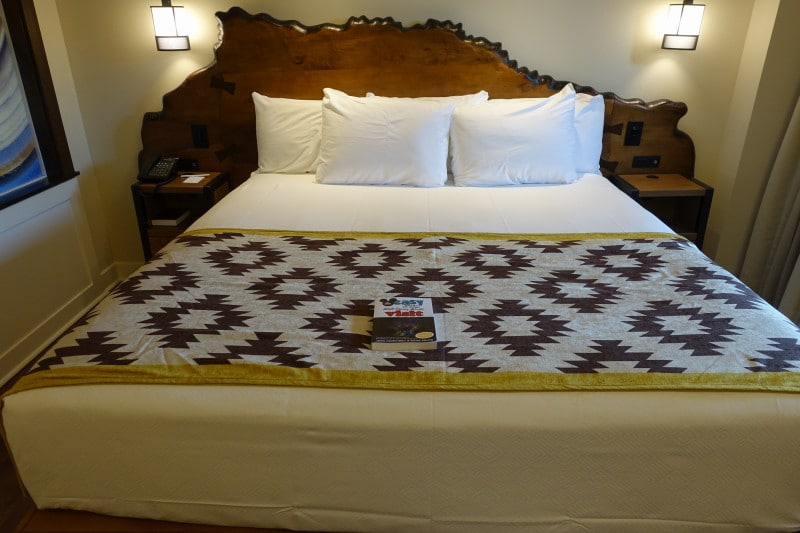 Closer.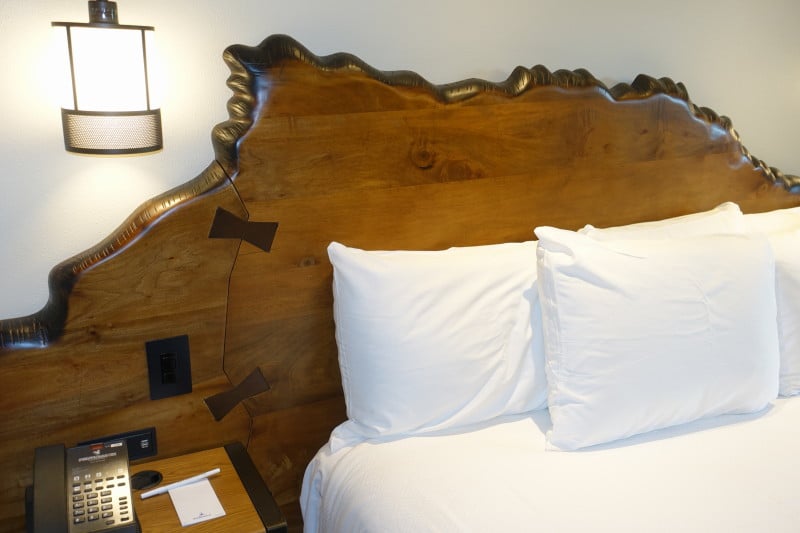 Note the interesting headboard. Note also the power points on the bedside table.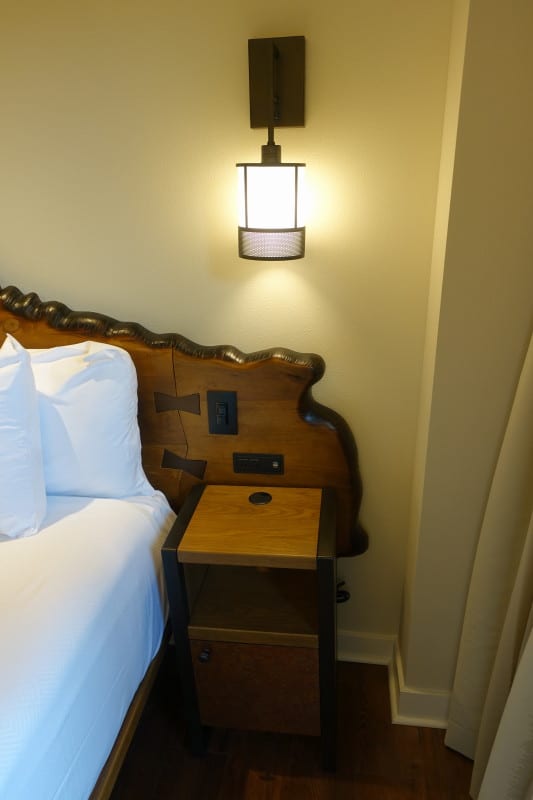 There's two such tables, each able to power four devices.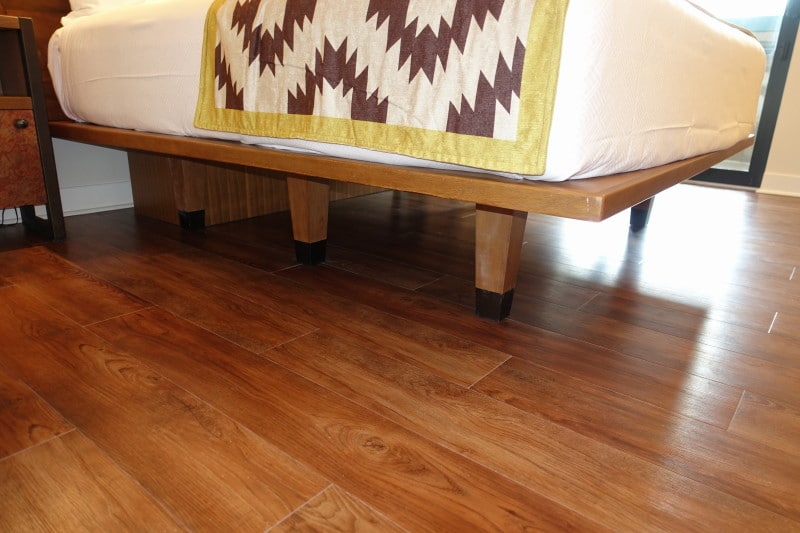 There's room for typically-sized rolly bags and such under the bed.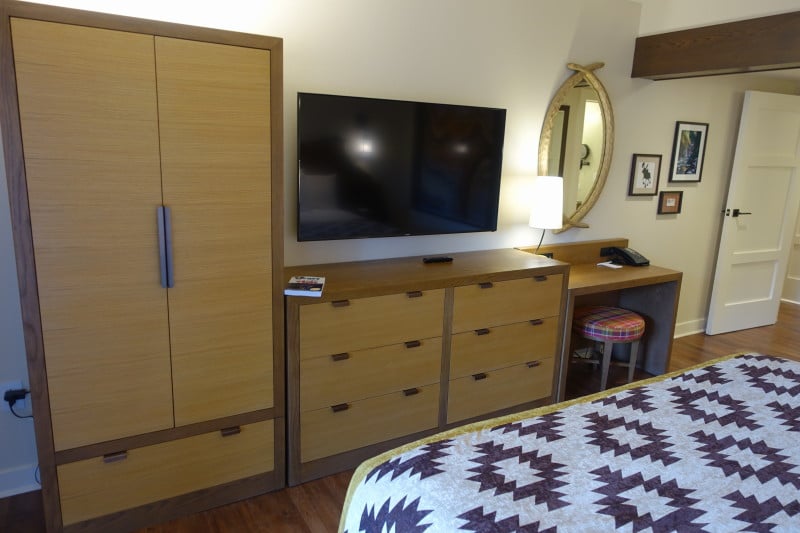 The other side of the room has a desk, dresser, TV and wardrobe.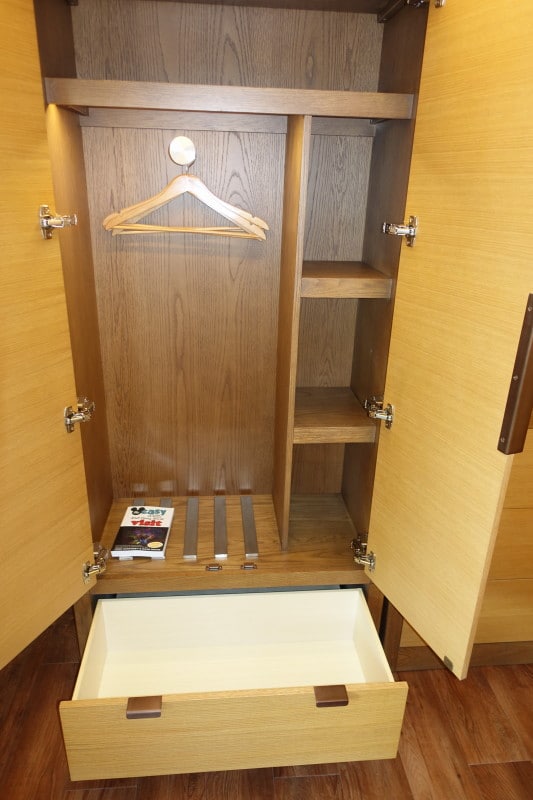 The inside of the wardrobe.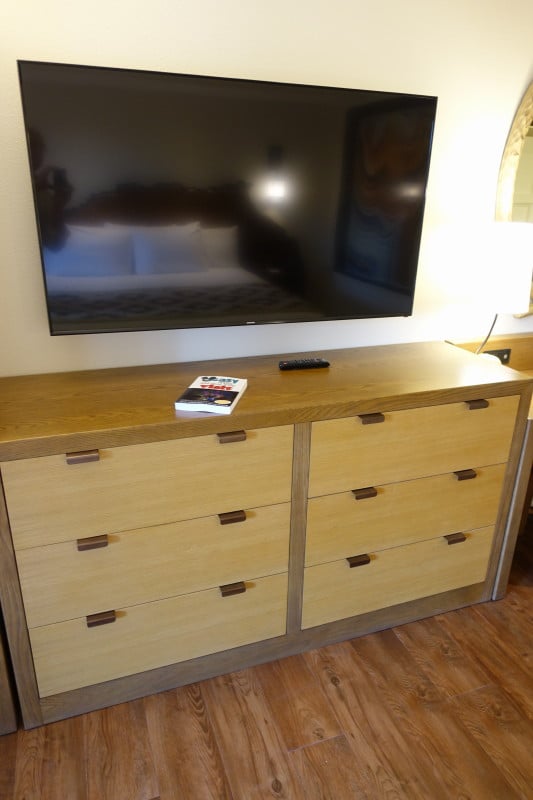 The dresser and TV.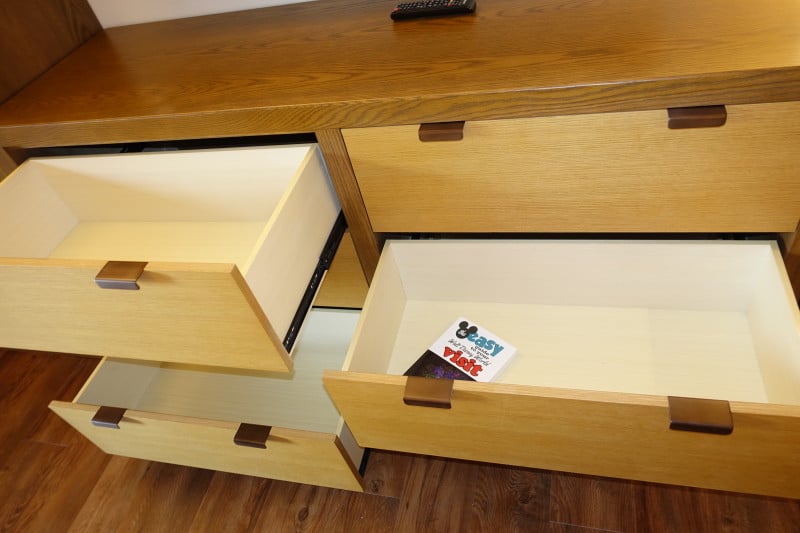 Lots of drawer space.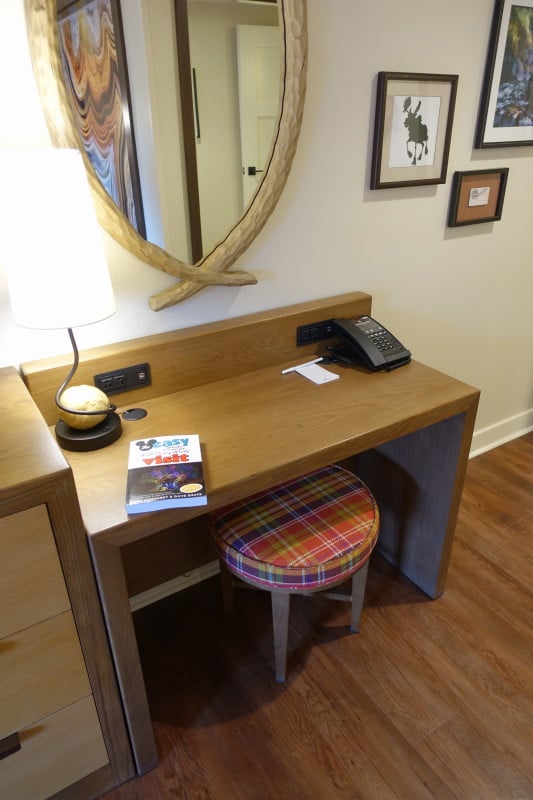 The desk adds more power points and has a cute stool that adds some color.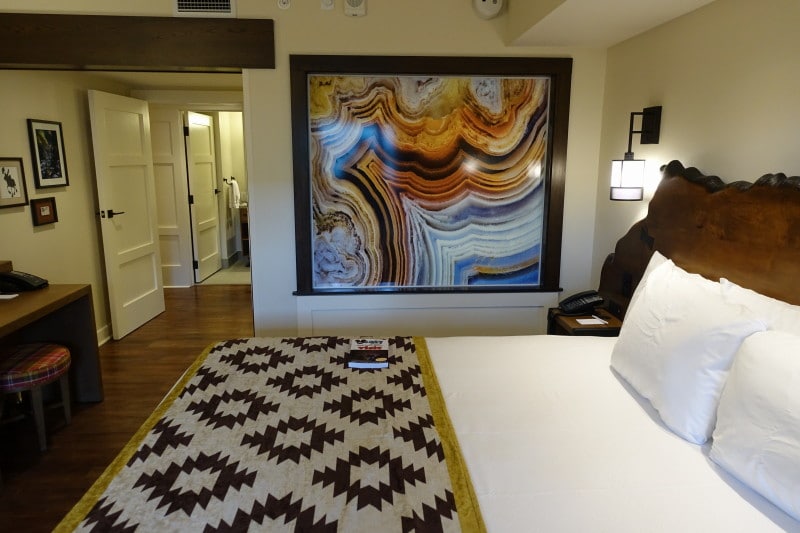 Also adding color is the large art thingy between the spa tub and the master bedroom, which perhaps is meant to be petrified wood.
The art thingy is translucent, so lets light escape from the master bath area into the bedroom when the lights are on in the bath.  All told, despite the room being short on art, I would have preferred drywall.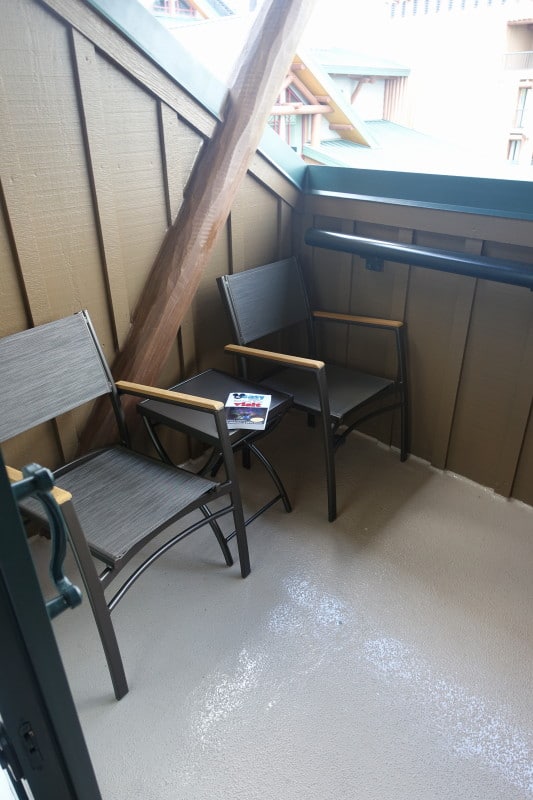 Finally, there's a balcony outside.  Our seventh floor room had small dormer balconies–Villas on other floors will have larger ones, most with rails instead of solid walls.


Follow yourfirstvisit.net on Facebook or Twitter or Pinterest!!
RELATED STUFF