The WDW Magazine Outside the Parks Issue is Out!
By Dave Shute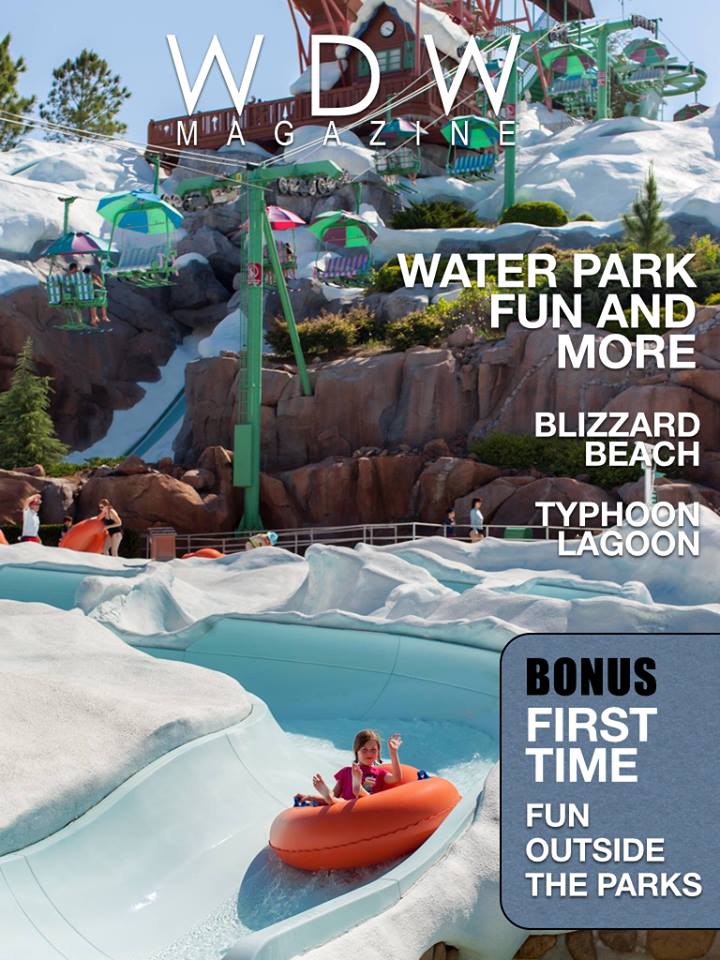 The latest edition of WDW Magazine, which focuses on fun outside the theme parks, is out!
The magazine is available on iTunes, for Android, and on the web.
Editor Carl Trent has this to say about this month's edition:
"This month we take a close look at Typhoon Lagoon and Blizzard Beach; which are, in our opinion, the best water parks anywhere. It doesn't get any better than the Disney water parks, but we also wanted to cover some of the other entertainment options around WDW. Check out our articles on WinterSummerland, Fantasia Gardens and DisneyQuest."
My column for first-timers focuses on all the different out-of-the parks stuff that first timers might not know about. Curious?  Of course you are! Sample a free issue here. Also, now available is a preview function–check it out!
Follow yourfirstvisit.net on Facebook or Google+ or Twitter or Pinterest!!
RELATED STUFF