The easy Guide a Bestseller!
By Dave Shute
I saw the below on Amazon yesterday, so of course took a screenshot suitable for framing…
The part circled in red is what was new to me.  So now I will have a distinguished obituary: "Bestselling author…"!!!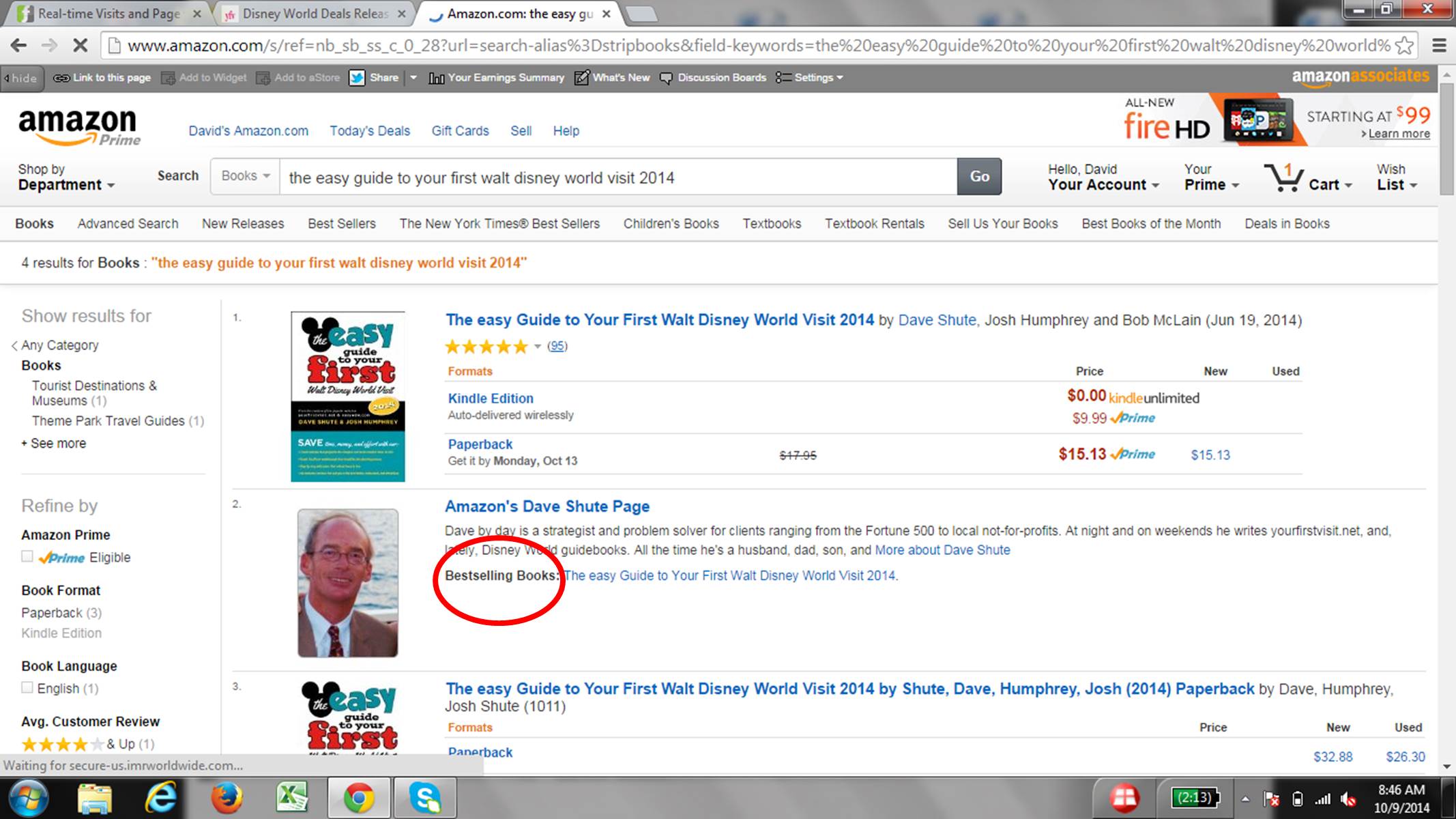 If you are going to Disney World in 2014, you really need this book. Buy it here. If your trip is in 2015, wait for our 2015 edition.
Of course, as Jim Korkis notes here, there may be "Collectors Edition" value to the 2014 version, as it is our first!!! So perhaps you should buy several copies of both…
Follow yourfirstvisit.net on Facebook or Google+ or Twitter or Pinterest!!
RELATED STUFF