Photo Tour One Bedroom Villa Bath/Master Bedroom Space Disney's Animal Kingdom Villas–Jambo House
By Dave Shute
(For the first page of this review of the Villas at Jambo House, see this.)
THE BATH AND MASTER BEDROOM AT JAMBO HOUSE VILLAS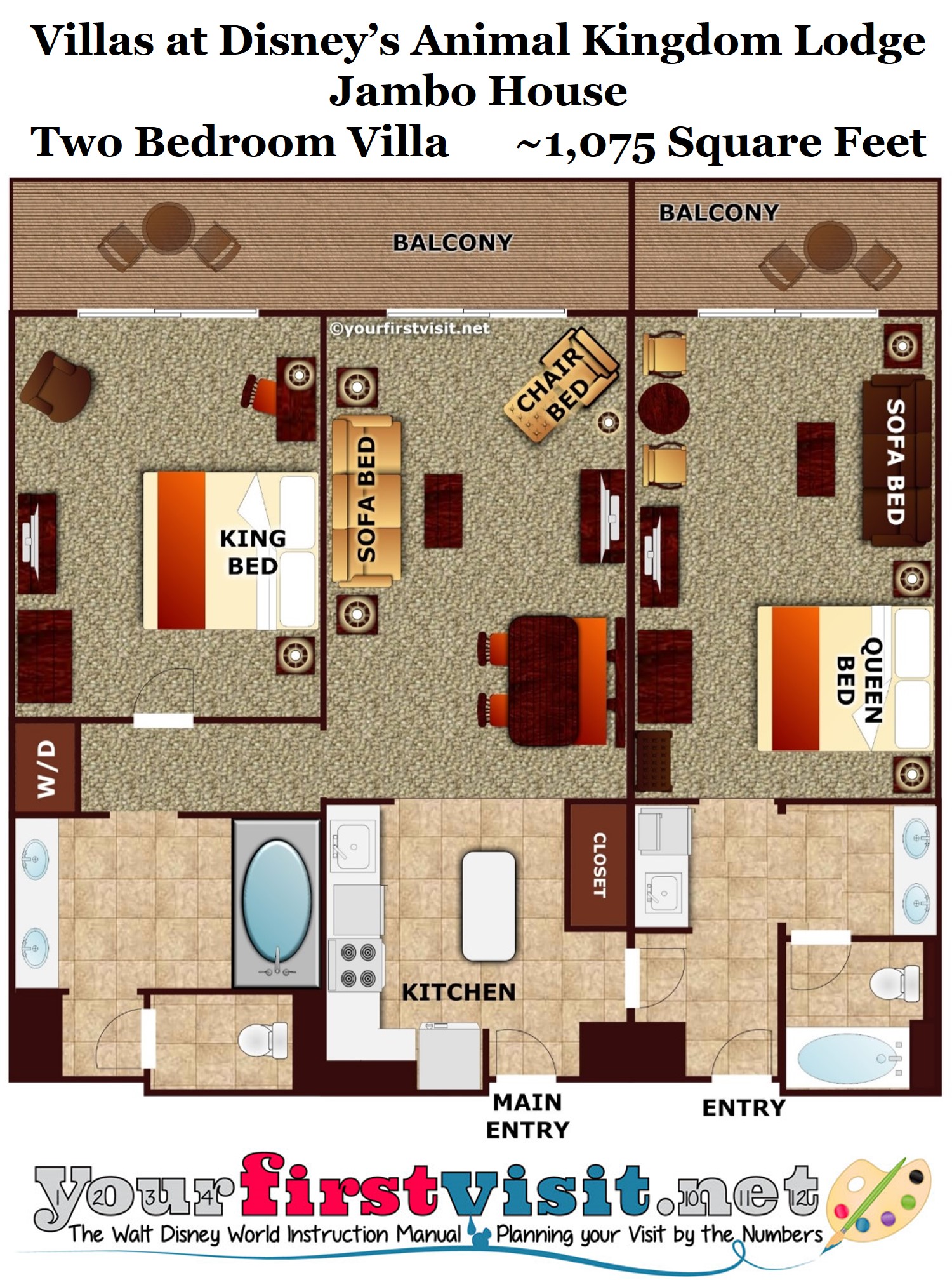 Two Bedroom Villas at Jambo House combine a One Bedroom Villa and a Studio. The master area of a One Bedroom Villa–on the left in the floor plan–includes a shared bath, laundry, and a king bedroom.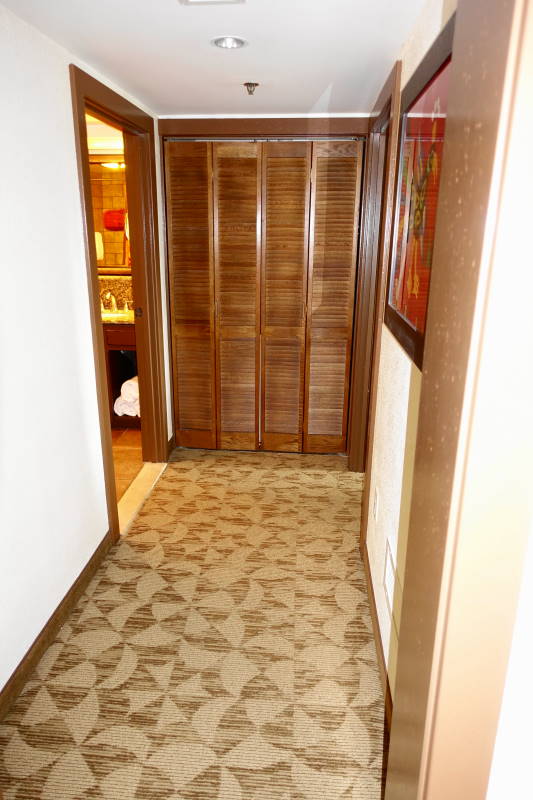 All are accessed by a hall between the kitchen and living area, with the laundry closet dead ahead.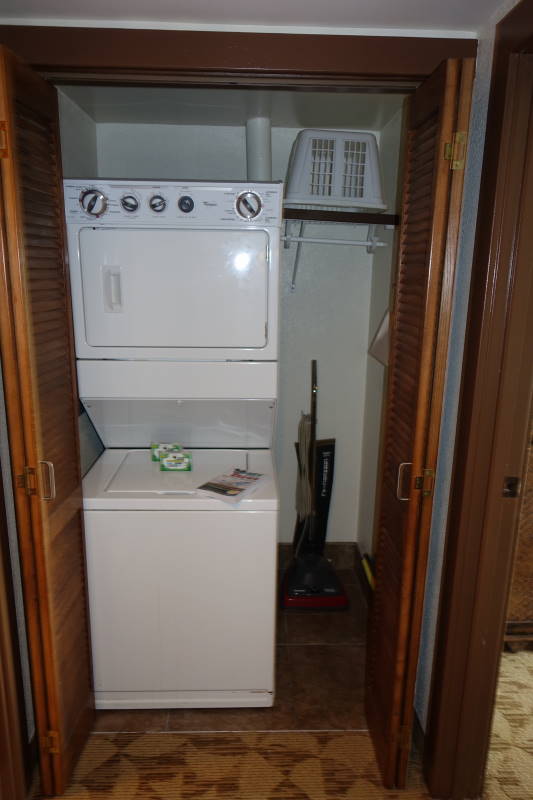 All DVC villas come with one of these over/under laundry thingies. Note also the small amount of closet hanging space on the right.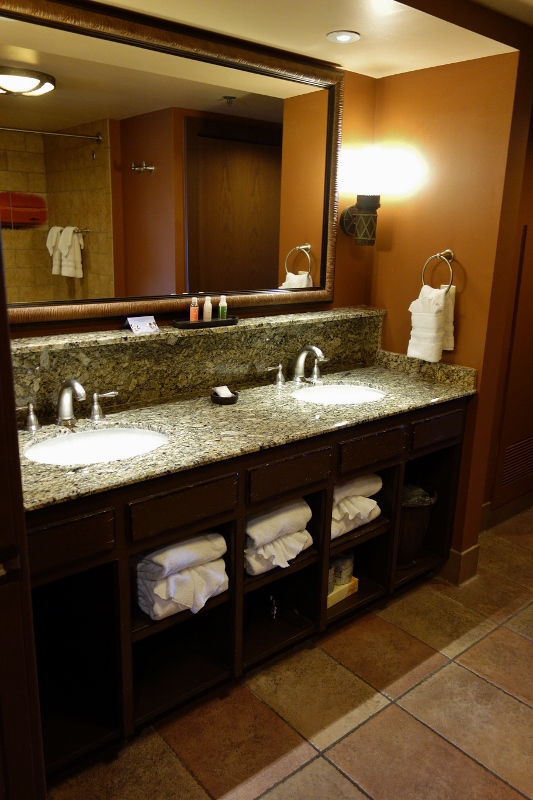 Across the hall is the divided bath, with the sinks*…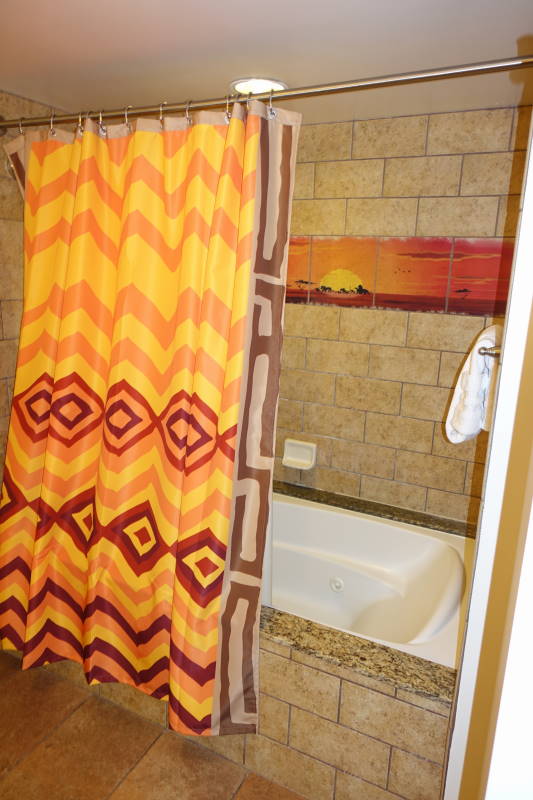 …and tub/shower in one space (note the fun tiling and curtain)…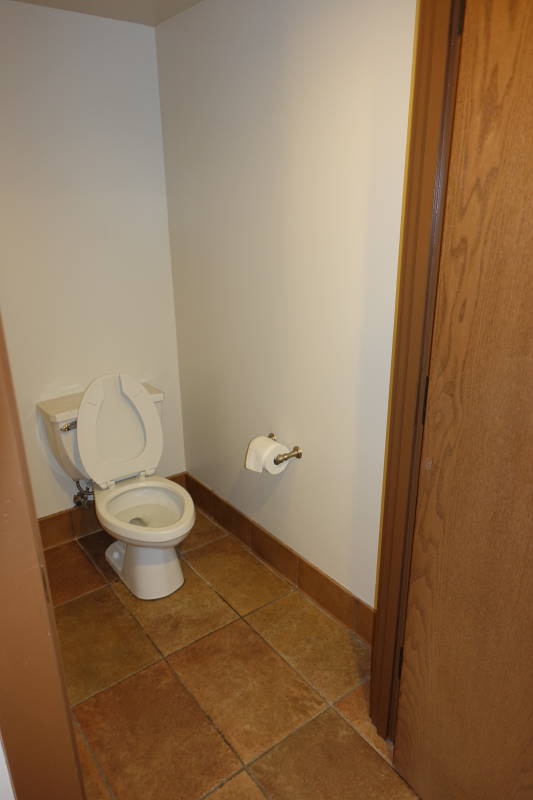 …and the toilet in a somewhat stark other space. There are better ways to divide a family bath, but the separate hall is a good touch.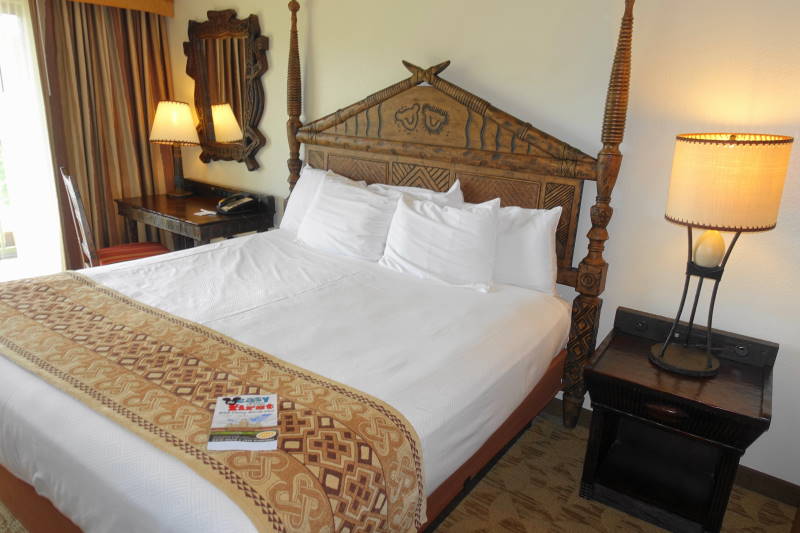 On the other side of the hall is the bedroom, with a king bed.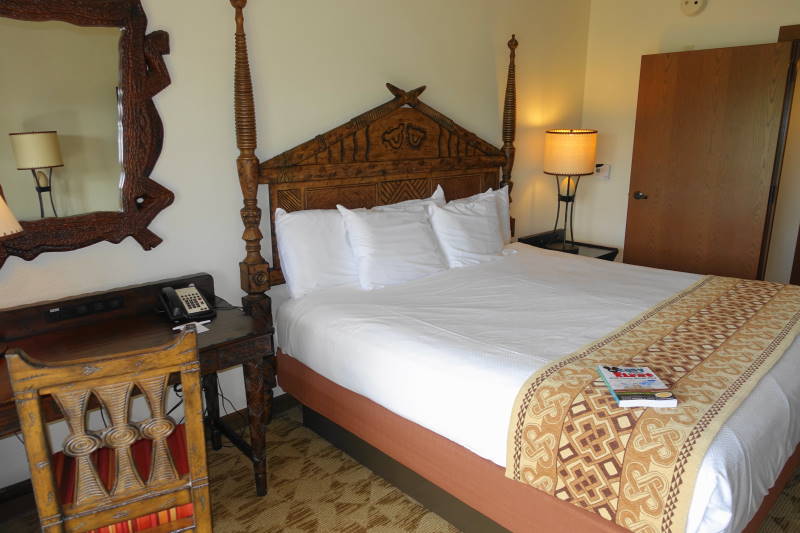 The bed side from the back of the room.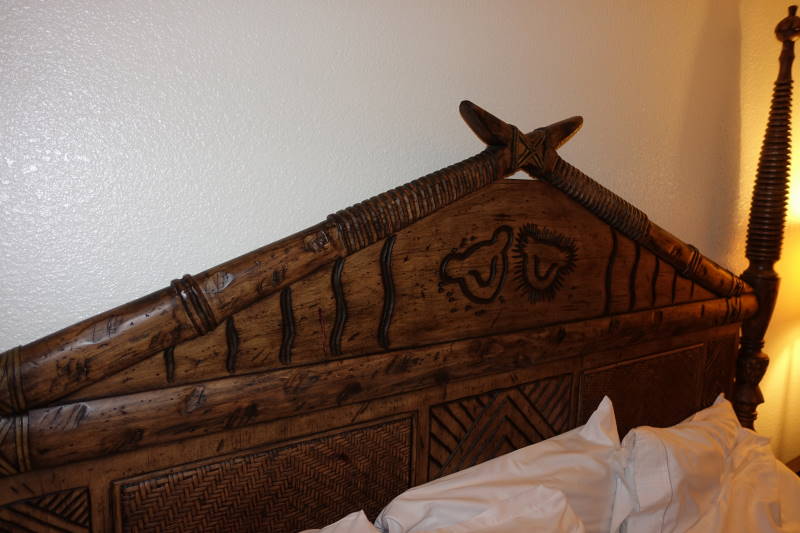 Note the intricate carving at the head of the bed.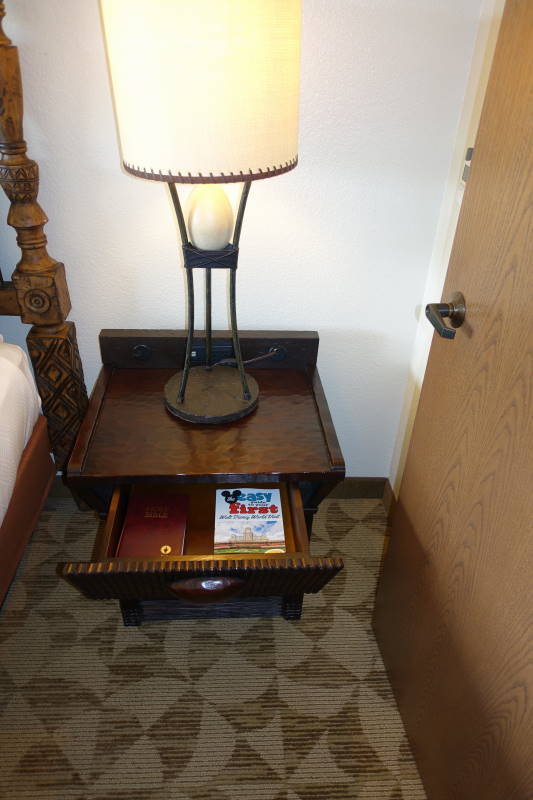 On one side of the bed is this small bedside table, with some storage.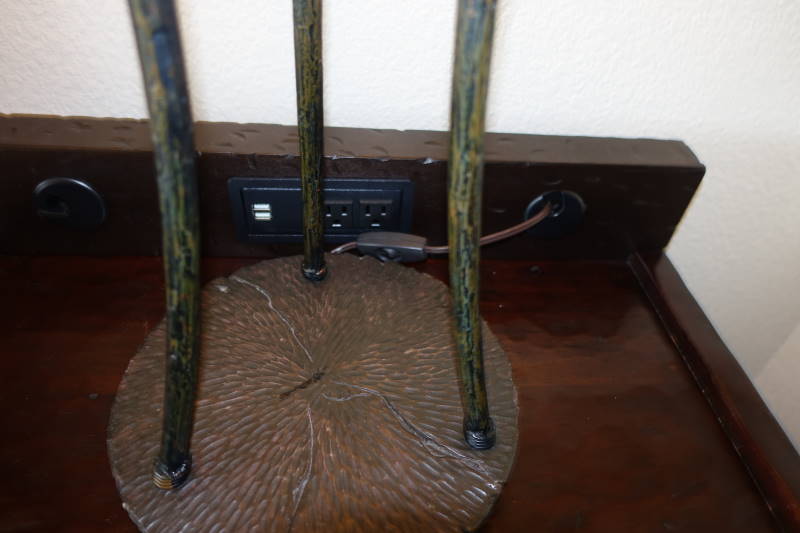 Note the power points behind the lamp legs in this attractive close-up.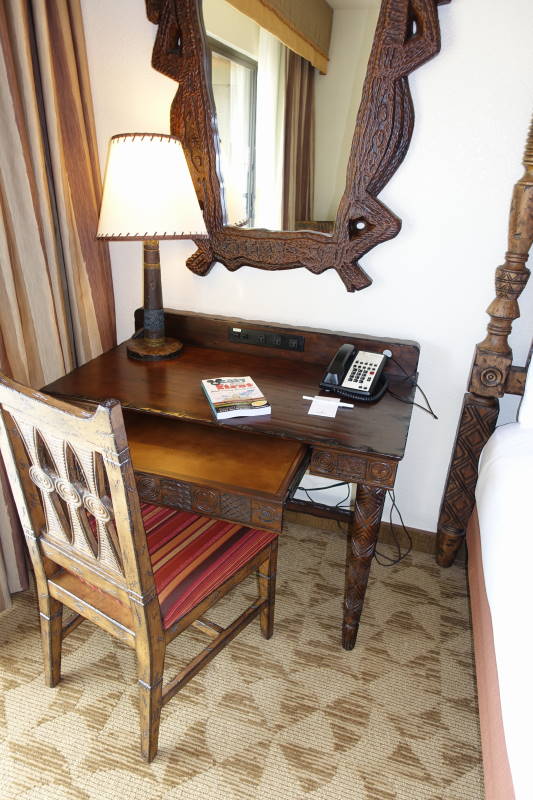 On the other side of the bed is this small desk.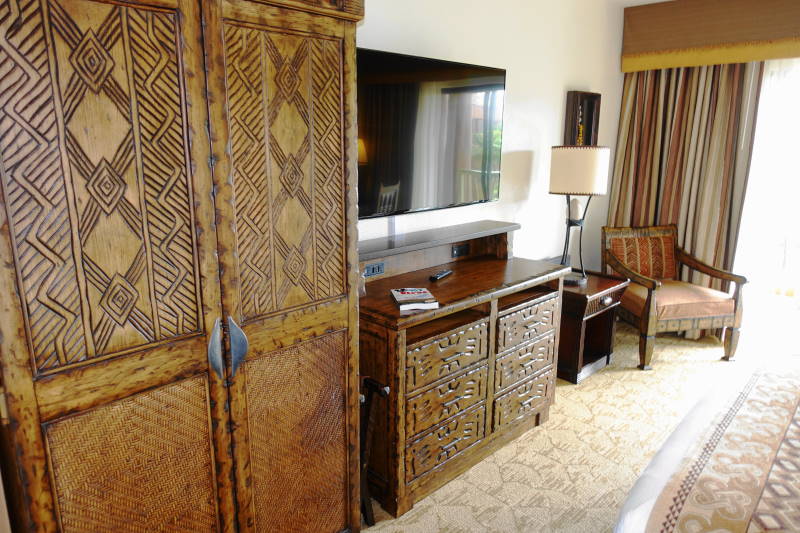 The other side has a TV, dresser, chair, and wardrobe.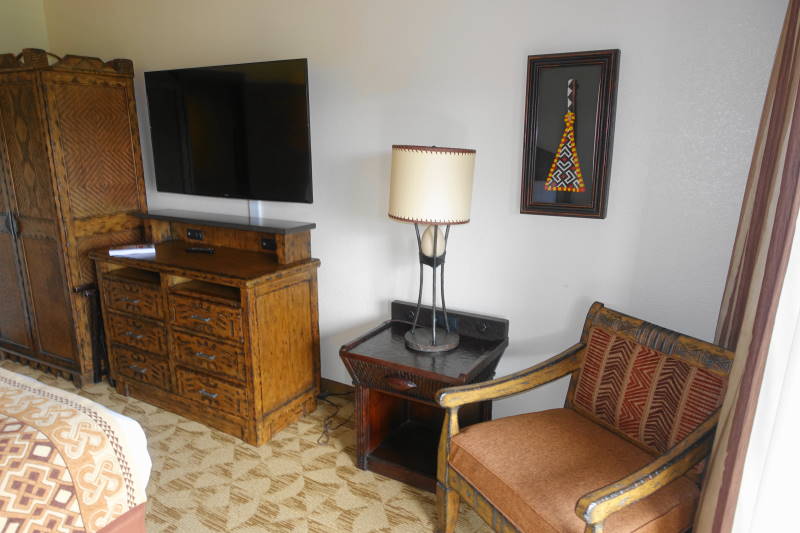 The TV side from the back of the room.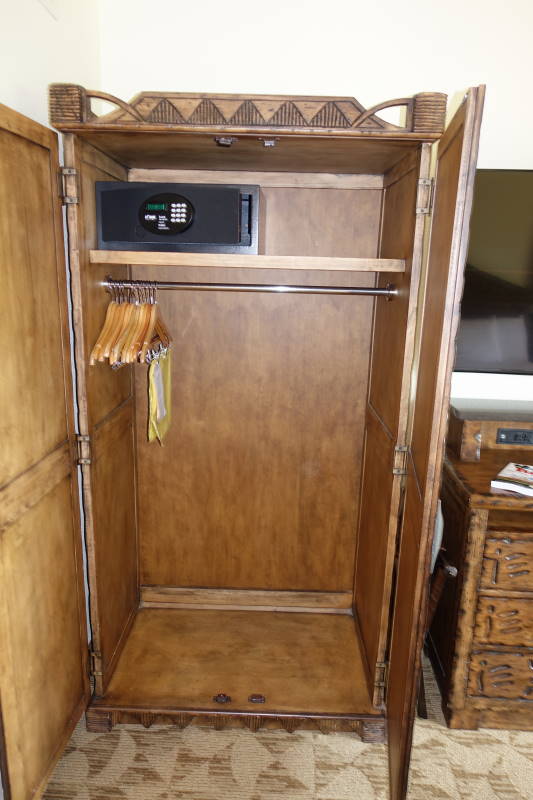 The wardrobe has plenty of hanging space.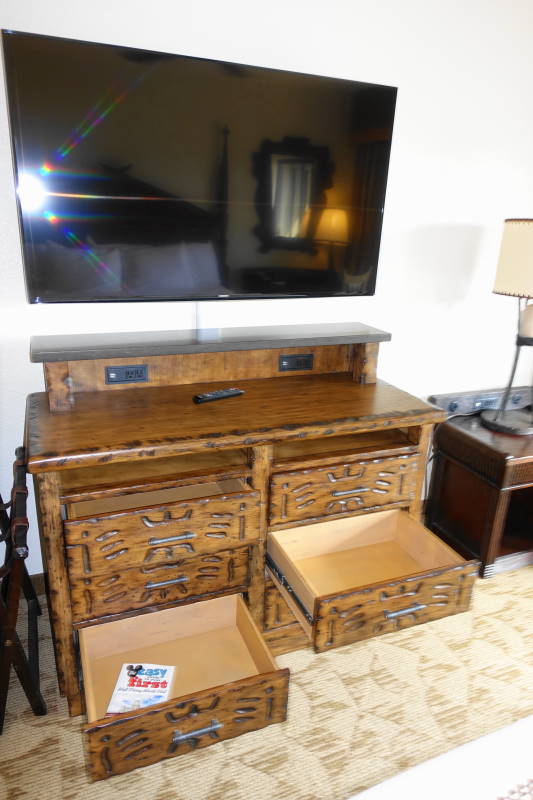 And the dresser plenty of storage space. Note the artfully un-focused power points at the top of the dresser.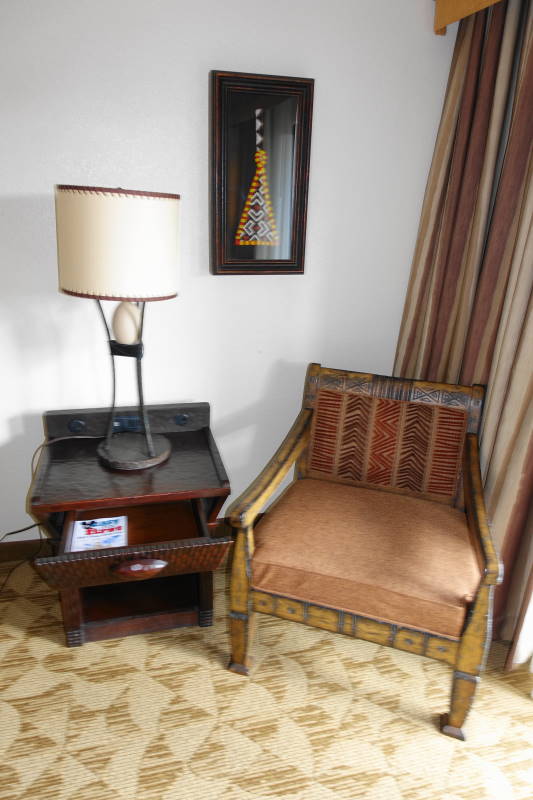 A chair and another small table complete the furnishings of the master bedroom.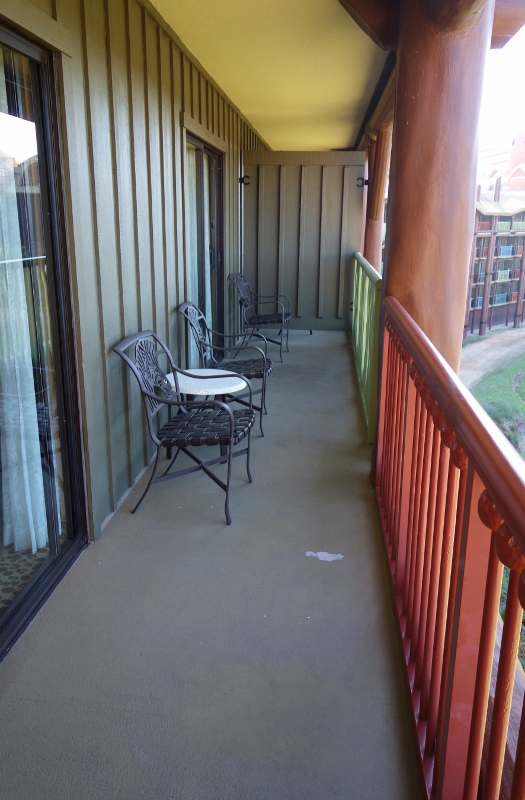 Outside–as in every space at Jambo–you'll find a balcony. This balcony stretches across the two spaces of a One Bedroom Villa.
*Sink shot from 2014, as my 2016 image was too bad for even my low standards. The dark walls are now light.




Follow yourfirstvisit.net on Facebook or Twitter or Pinterest!!
RELATED STUFF