Sixth Birthday for yourfirstvisit.net
By Dave Shute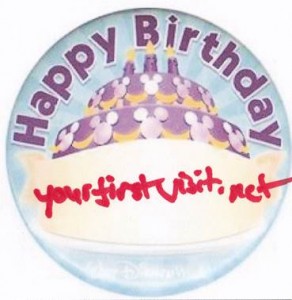 Last week, this site had its sixth birthday. Thanks to all of you for coming by, getting help, asking questions (more than 3,500 questions in the last 12 months—several of which I answered correctly…) and telling your friends about it!
And thanks also for patronizing the sponsors of the site and finding some of the ads interesting enough to click on. You guys do enough of that that in turn I can spend the revenue you create improving the material here!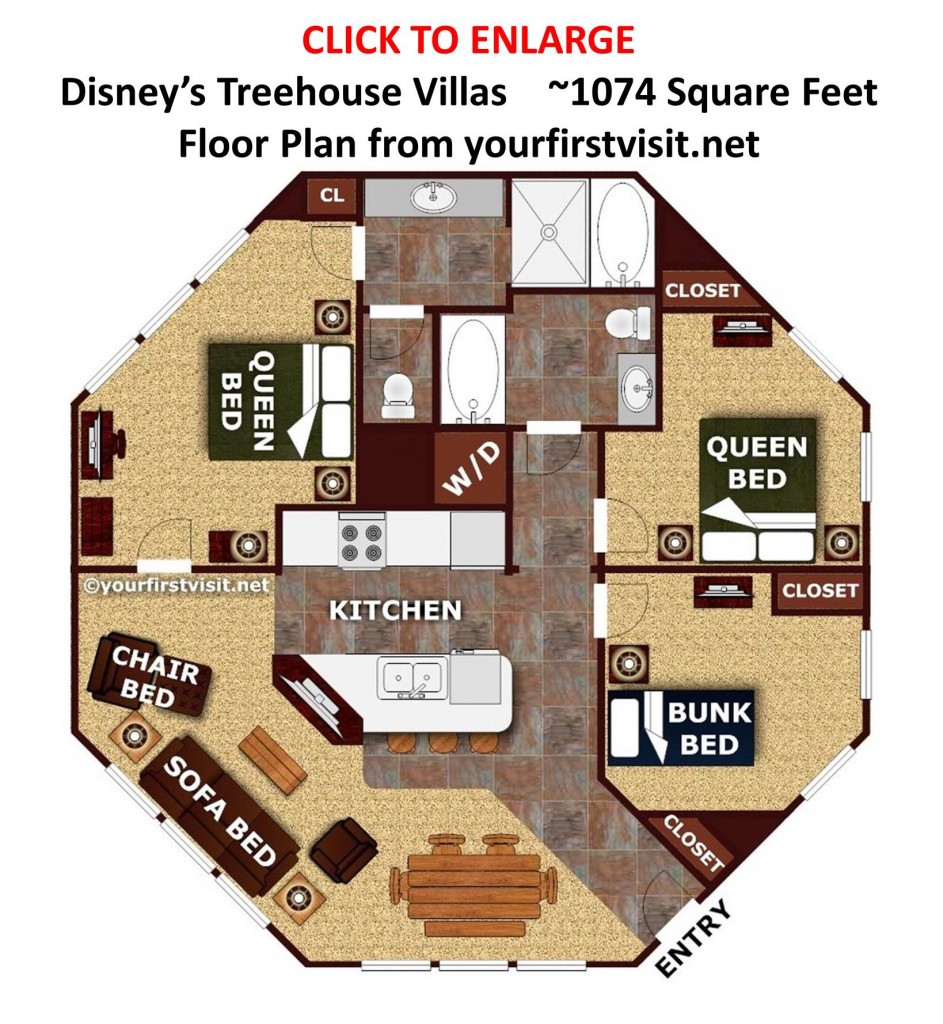 Your support pays for the hosting fees, for graphics that I turn to others for help with because they are beyond me (like the new floor plans I've been rolling out the last 12 months), for some research and other support that I get—and above all for visits to the Disney World hotels.
It's harder to get reliable advice on the hotels than on any other Disney World topic–and that's for a good reason: essentially, the people who write about them have not stayed in them. There's too many, it takes too much time, and it's too expensive. So instead of writing about their own experiences they write about the experiences–or the words–of other people, many of whom themselves did not stay in them…and so on.
But in the last six years, thanks to your support I've stayed in them all—and in every major room variant within them—twice…
In early 2012, I finished the first round of visits for reviews, and completed publishing the first-ever set of reviews of the Disney World resort hotels from one person who had stayed in them all—and in all their major room variants.
Then, with the opening of Art of Animation and major refurbs to a number of the moderates, it was time to start over! So I began revisits to the moderates and values to re-test their rankings and refresh their reviews. 2012 visits to the moderates included Pirate and standard rooms at Caribbean Beach, and the new Royal and refurbed Alligator Bayou 5-person rooms at Port Orleans Riverside.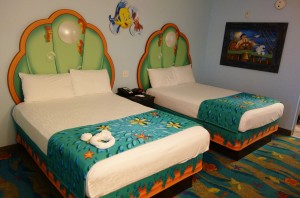 At the values I stayed in the new Art of Animation standard Little Mermaid rooms and family suites at Art of Animation and All-Star Music.
We also squeezed in a family visit to a two-bedroom villa at Old Key West. (I stay in two-bedrooms at the DVCs when I can as doing so lets me cover studios and one-bedrooms too, without having to change rooms so often. A studio plus a one bedroom add up to a two-bedroom, so if that's all I can reserve I'll do that too. )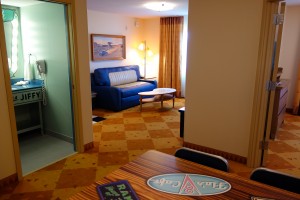 Early in 2013 I completed the re-visits to the values and moderates, with stays in standard rooms at values All-Star Sports, Movies and Music, Pop Century, the two types of family suites at Art of Animation I hadn't already seen (Lion King and Cars) and in standard rooms at moderates Coronado Springs, Port Orleans French Quarter, Port Orleans Riverside, and the Cabins at Fort Wilderness.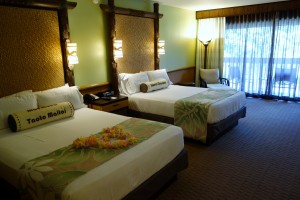 Later in 2013 I realized just how lousy my photographs were, got a new camera, and added to my reasons for re-visits not just refreshed reviews but also better photographs. Having completed a full set of revisit to the values and moderates, I then launched a new set of revisits to the deluxes and Disney Vacation Club resorts. Among the deluxes, in 2013 I stayed in a Tower Room at the Contemporary, both smaller and larger newly-refurbed rooms at the Polynesian, and standard rooms at the Wilderness and Animal Kingdom Lodges.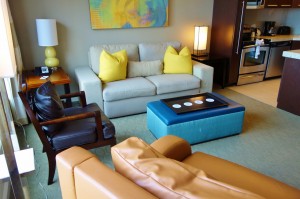 Among the DVC resorts, in 2013 I revisited two-bedroom villas at Kidani Village, Bay Lake Tower, and the Villas at the Wilderness Lodge, and stayed in a two bedroom villa in the new Villas at the Grand Floridian. At Saratoga Springs, I stayed in the Treehouses, a one-bedroom villa, and a studio. I also revisited Port Orleans Riverside for better Alligator Bayou photos, and for reasons I don't even remember was in a one bedroom at Old Key West!
2014 continues revisits to the deluxes and DVCs, plus stays at values and moderates for better photos.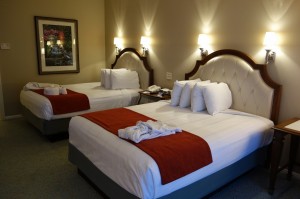 At the deluxes, so far I've re-visited the re-furbed Grand Floridian, BoardWalk Inn, Beach Club, bunk bed rooms at the Animal Kingdom Lodge, and the Garden Wing at the Contemporary.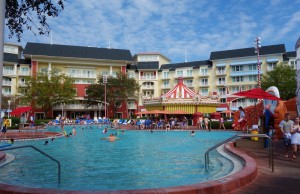 Among the DVC resorts, I've stayed in 2014 at a two-bedroom villa at the Beach Clubs Villas, a one bedroom villa and a studio at the AKL Jambo Villas, and a one-bedroom at the Boardwalk Villas.
I've got visits booked in May for a studio at the BoardWalk Villas and a standard room at the Yacht Club. When those are done, I'll have completed the re-visits to all the major room types at the values, moderates, deluxes, and DVC offerings…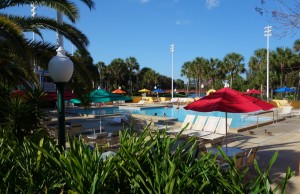 Also in 2014 I've stayed at some more moderates and values to get better photos, including Caribbean Beach, Port Orleans French Quarter, a Little Mermaid rom at Art of Animation, and Pop Century.
Refurbs are expected in 2014 at the Villas at the Wilderness Lodge, Caribbean Beach, and the Beach Club, so those will be on my list for later, as well as some more brief stays for better pictures.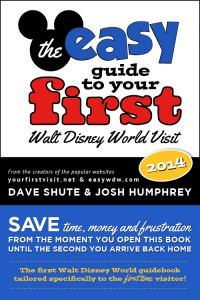 As a result of our book, I am wildly behind in getting all the updates out from late 2013 and on.
But we may finish the copy as soon as this week, so I'll have a lot more time to get everything updated for you!
And in the meantime, thanks again…
Follow yourfirstvisit.net on Facebook or Google+ or Twitter or Pinterest!!
RELATED STUFF