The Master Bedroom and Bath at The Villas at Disney's Grand Floridian Resort & Spa
By Dave Shute
(For the first page of this review of the Villas at Disney's Grand Floridian, click here.)
PHOTO TOUR OF THE MASTER BEDROOM AND MASTER BATH IN THE VILLAS AT THE GRAND FLORIDIAN
The master bedroom has two entrances–one from the living room near the balcony, and one from the divided master bath. See the floor plan below.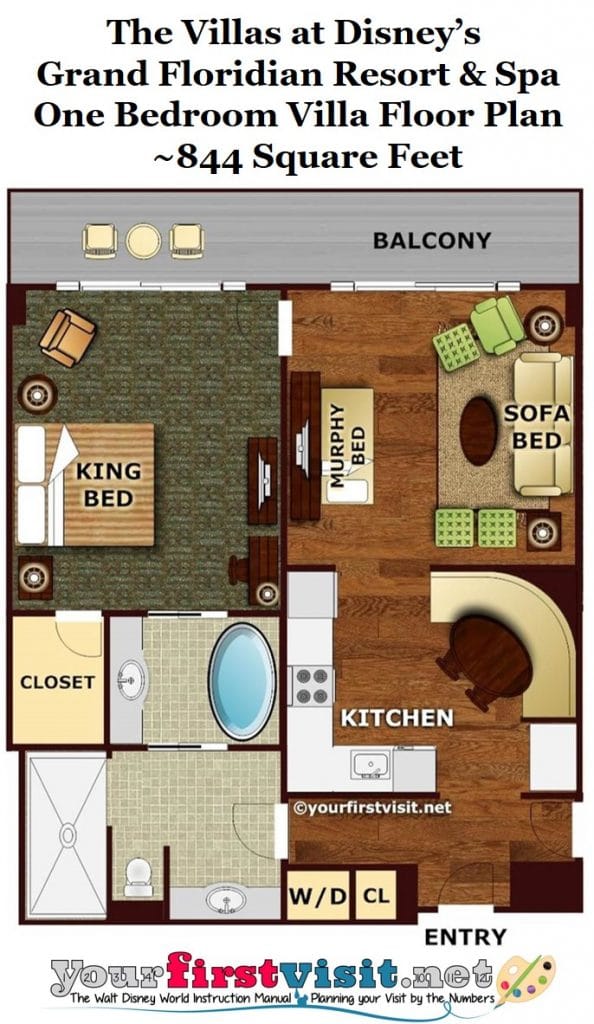 The result is that
Those sleeping in the living area can use the master bath without entering the master bedroom, and
Those in the master bedroom can exit the master space without interrupting sleeping people in the living area.
The master bedroom is large, but other than having tons of storage space, is not otherwise exceptional.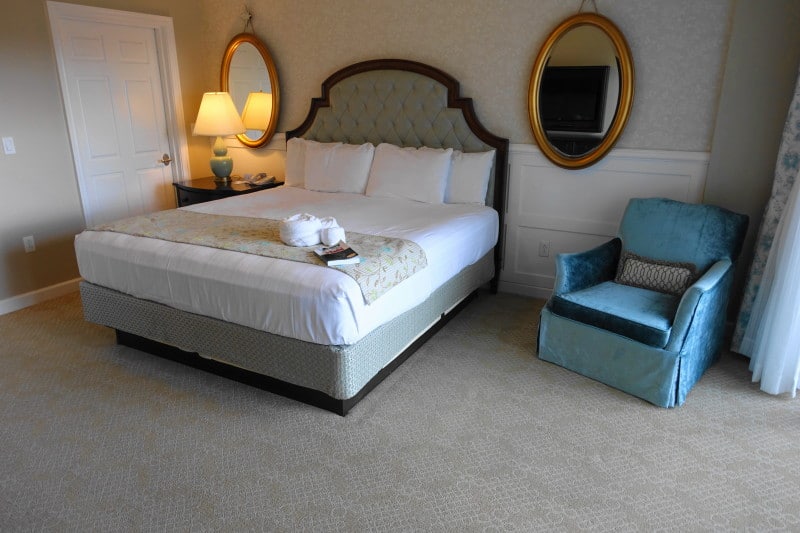 One side has a king bed and an easy chair.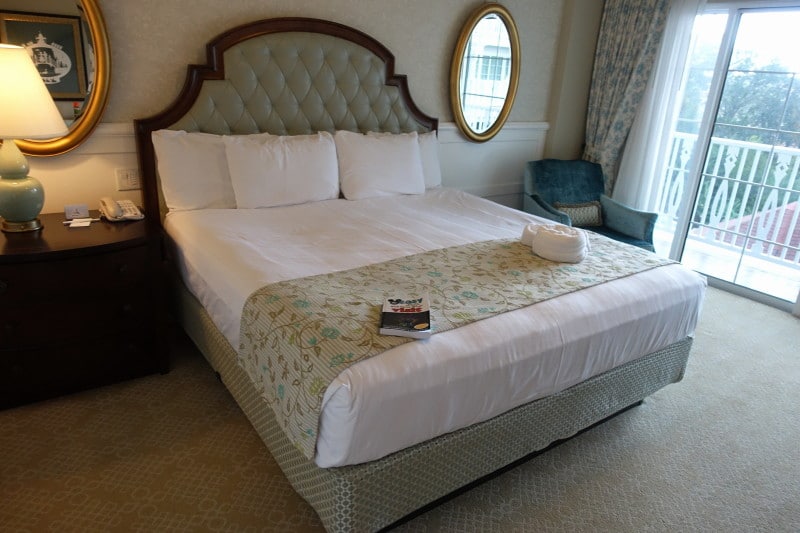 The bed side from near the bath.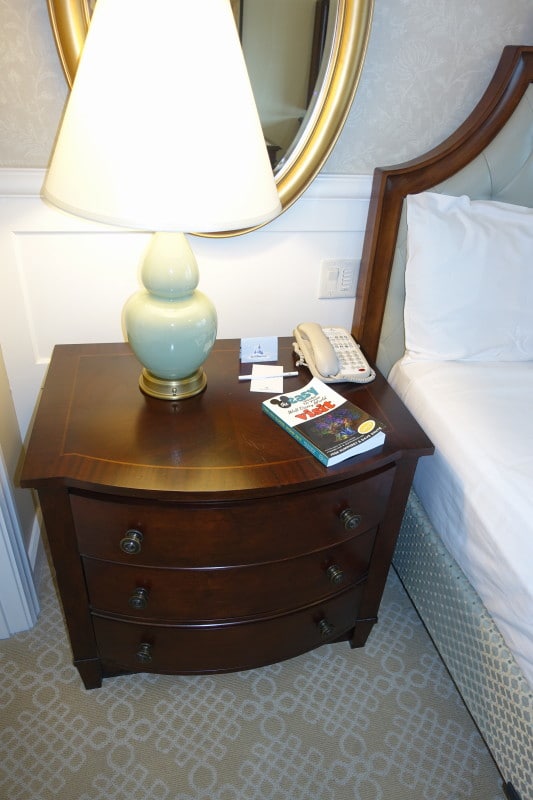 On the bath side of the bed is this large bedside table…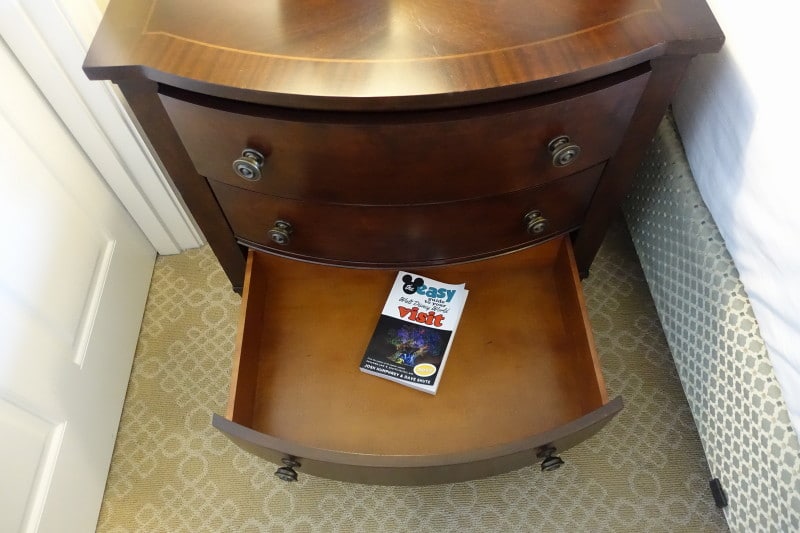 …with three good-sized storage drawers. Note the interesting shape and lovely inlays on the top.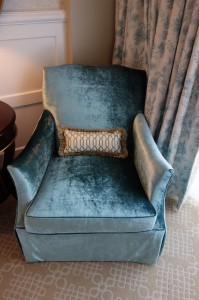 A closer view of the chair.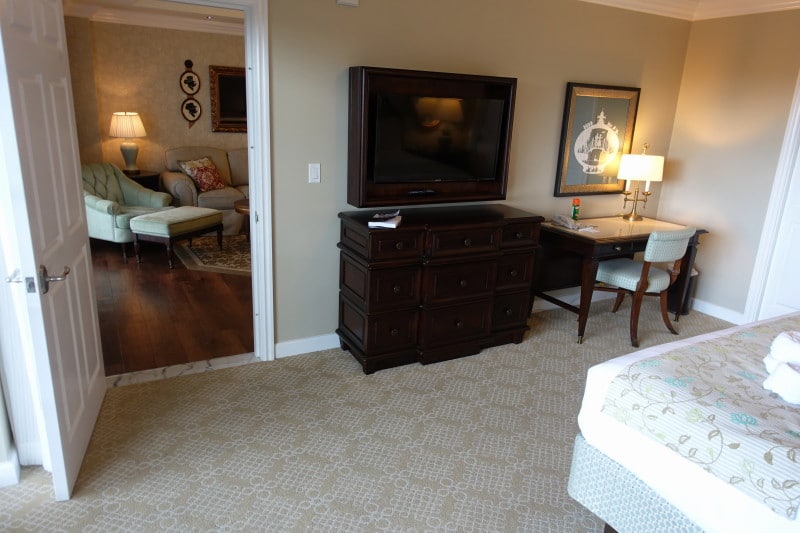 On the other side you'll find a dresser with a TV on top, and a desk.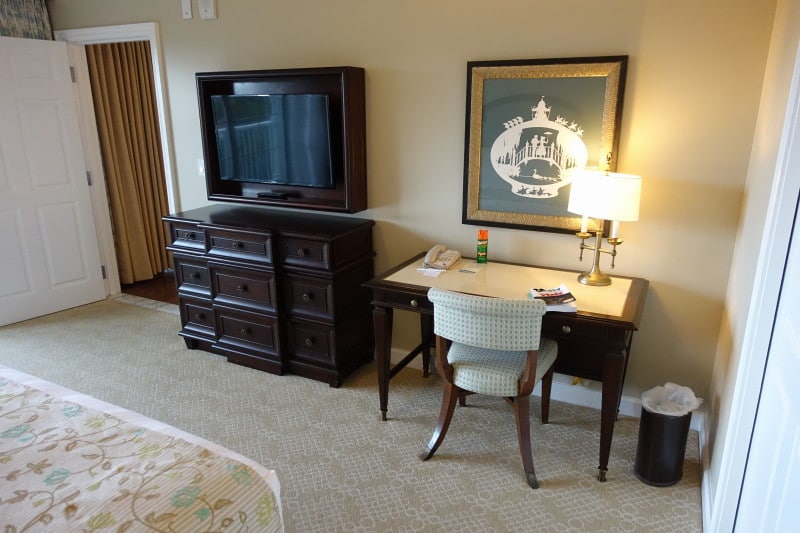 The TV side from closer to the bath area.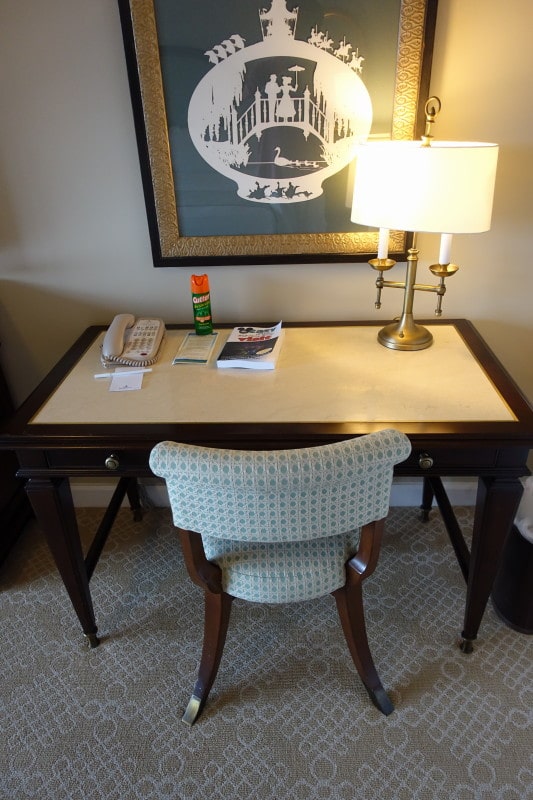 Here's a closer view of the desk.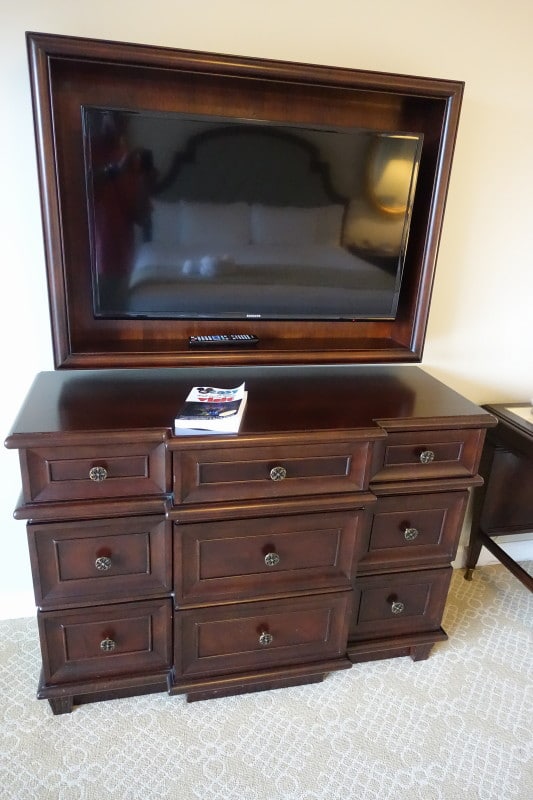 The dresser is quite large…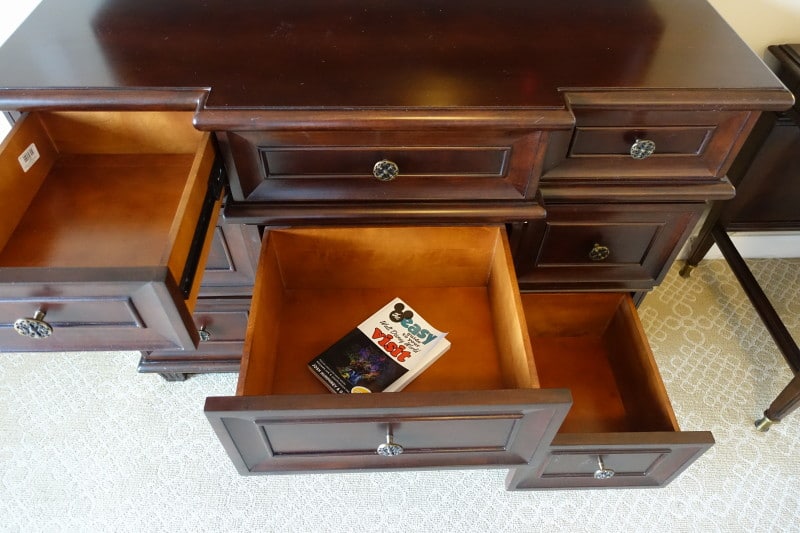 …with an astonishing 9 drawers.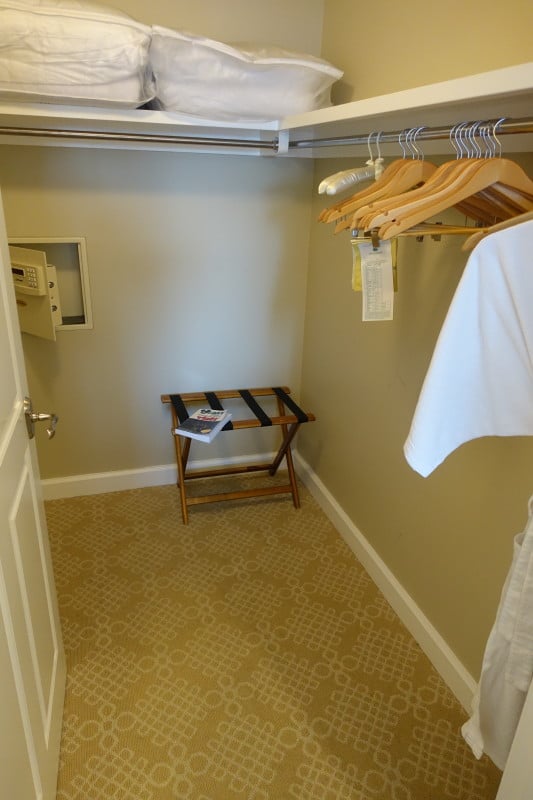 In the back corner is an enormous closet, for anything that won't fit in the nine drawers!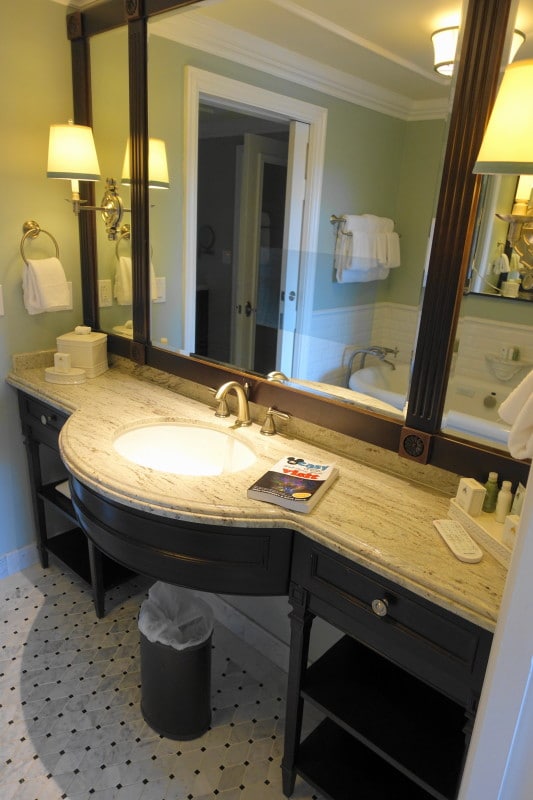 Accessed from the master bedroom through sliding doors is the first part of the divided bath, with a sink on one side…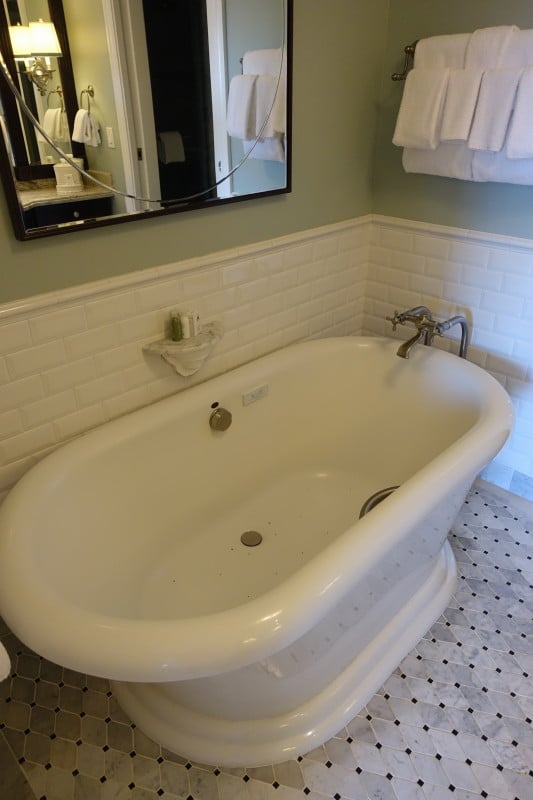 …and a charming air jet spa tub on the other.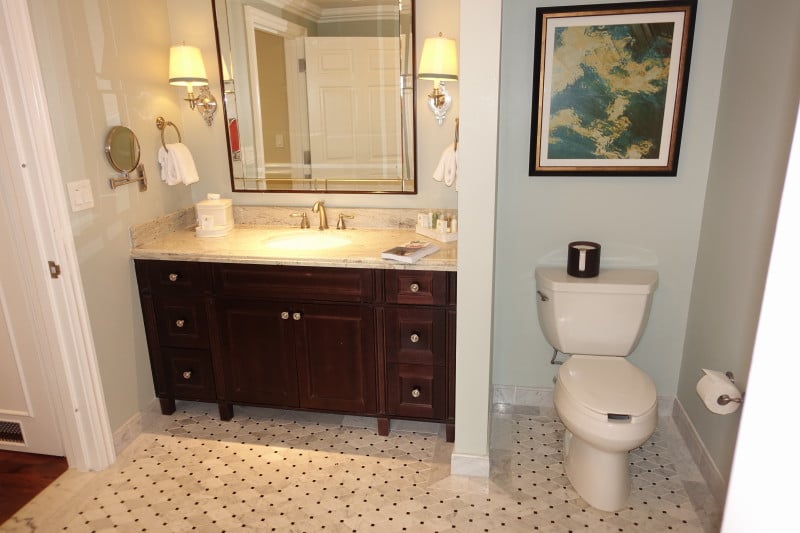 Beyond these is the other part of the divided bath–directly accessible via a back hall to those staying elsewhere in the villa. It has another sink and a toilet…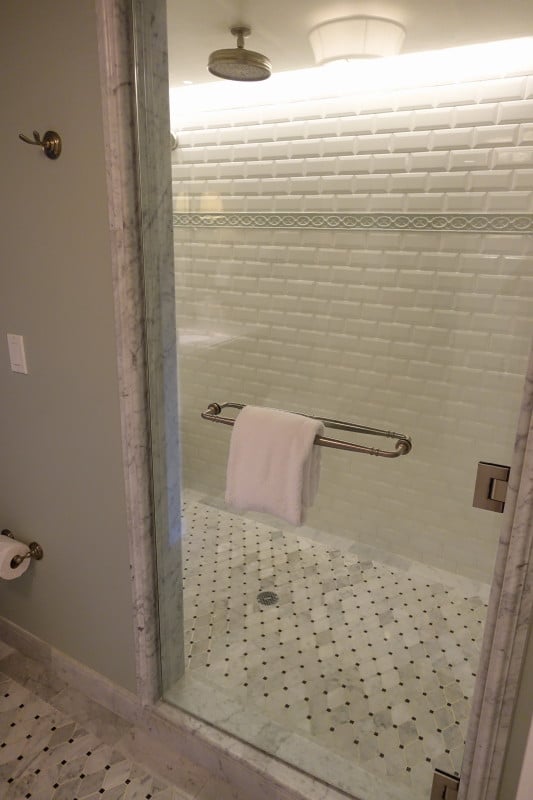 …and a shower. At almost 30 square feet, the shower is huge.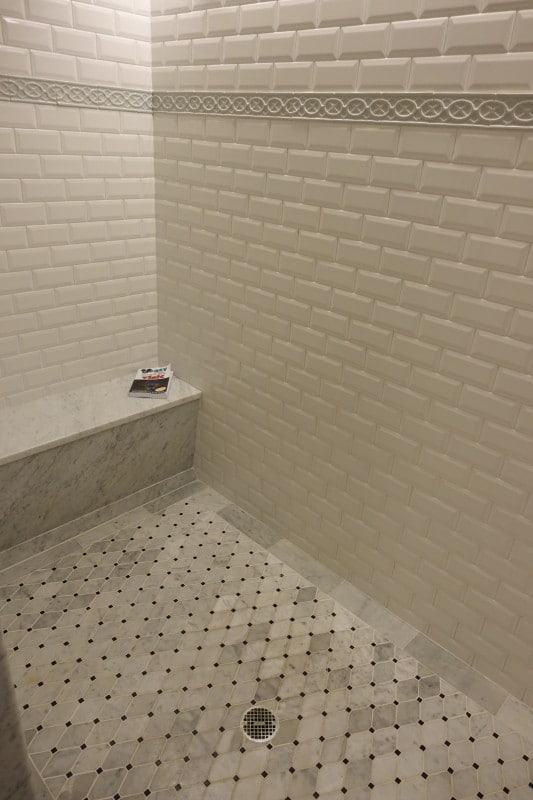 You could clean every single moderate Democrat and moderate Republican in the Senate simultaneously in here–and maybe you should.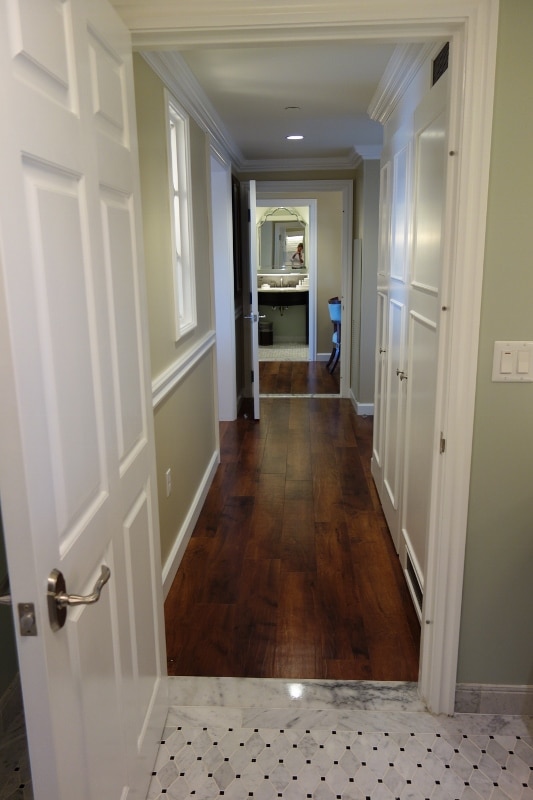 As noted, there's a second door to this part of the divided bath that leads to a hall and eventually the rest of the villa. This view is from the bath through the entry and to the entry to the bath in the second bedroom or studio.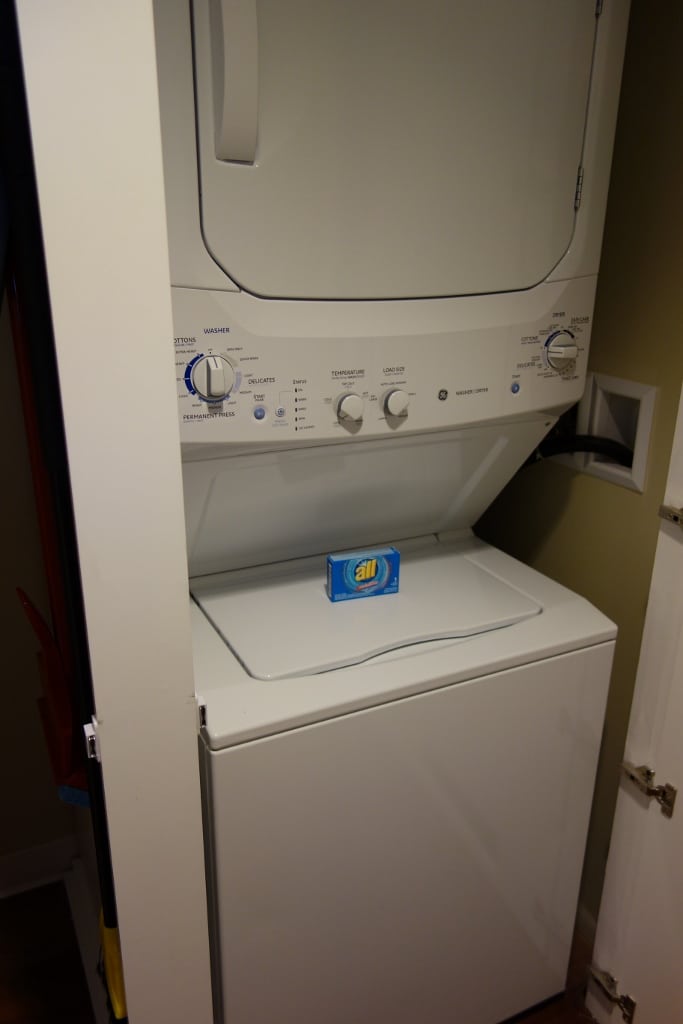 In this back hall you'll find the laundry…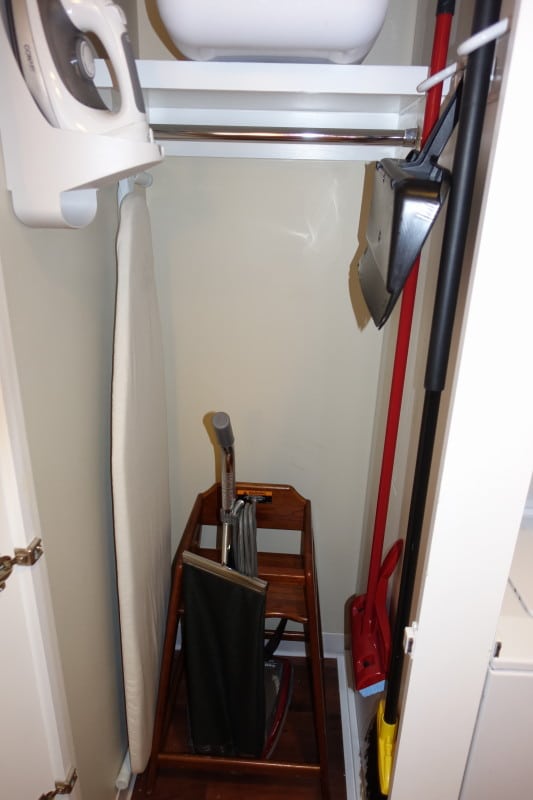 …and also a small closet, the only one near the entry to the room, and the only one easily available to those sleeping in the living room.

Follow yourfirstvisit.net on Facebook or Twitter or Pinterest!!
RELATED STUFF