New Dining Cancellation Policy at Walt Disney World
By Dave Shute
NEW $10 FEE PER PERSON FOR NOT CANCELLING TABLE SERVICE RESERVATIONS AT WALT DISNEY WORLD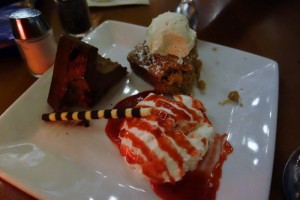 Crack commenter DisneyDiningAgent weighed in a few days ago with the new Disney World table service cancellation policy that will kick in for reservations made beginning 10/31.
He quotes the new policy:
"…Adjustments will be made to the Walt Disney World Resort cancellation policy beginning October 31.
At that time, all table-service locations at Walt Disney World Resort (including Operating Participants) will begin using the cancellation policy already in place at select restaurants on property.
Beginning October 31, when booking a reservation at these restaurants, Guests will be required to provide a credit card to hold a reservation. A charge of $10 per person will be applied if the cancellation is not made at least one day in advance."
(Emphasis added; "Operating Participants" means restaurants on property not owned by Disney who let Disney reserve for them; restaurants that require pre-payment of the entire meal will continue to penalize the entire cost for no-shows.)
DisneyDiningAgent further notes what the memo says about how to cancel:
A special phone line that only handles dining cancellations is available for Guest convenience: 407-WDW-CNCL.
Dining reservations may be booked or cancelled by visiting any table-service restaurant podium, Walt Disney World Resort Hotel concierge or Guest Relations, or by calling 407-WDW-DINE or DVC Member Services (for Members only, 800-800-9800). Guests may also make and cancel reservations by visiting http://www.DisneyWorld.com/Dining.
This new policy, I suspect, is partly related to FastPass+.
WHY DISNEY IS CHANGING ITS TABLE SERVICE CANCELLATION POLICY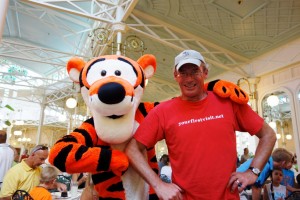 Disney has been fine-tuning its dining cancellation policy for a while now.  Savvy travelers know that they need to book the most popular table service venues months ahead.
This means committing to a location, and some people, unwilling to do so, make multiple reservations at different locations instead.  This takes possibilities for other people out of inventory, limiting their ability to have the best trip. So Disney for a while now has had cancellation penalties at its most popular and most expensive restaurants.
The new cancellation policy broadens penalties to everywhere, and is meant–I suspect–to reduce double booking even more by creating an across-the-board penalty for forgetting to clean them up.
Disney could have made this change a while ago…so why now?  Two reasons, I suspect.
First, the linking of everything into MyDisneyExperience has made it more clear just how much double booking there is
Second, since Fastpass+ lets people commit to a park 60 days ahead (or at least it will when fully operational) more people will understand the value of making these dining choices early…and will be annoyed with no availability
The most popular Disney World table-service restaurants will still largely book out more than 60 days ahead…but with fewer double bookings, more people will get to enjoy them…whenever they book them!
RELATED STUFF