Finally, A Reason to Buy an iPad?
By Dave Shute
WDW MAGAZINE DEBUTS WITH SOME GREAT ARTICLES, PLUS MINE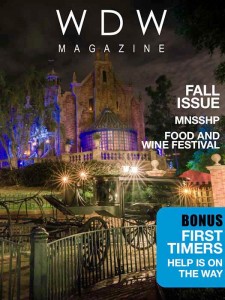 My bud Carl Trent, founder of Dad's Guide to WDW and a real friend of this site over the years, has just launched the brand-new WDW Magazine available for iPads (and soon iPhones) here.
Carl rounded up a stable of terrific writers, articles, videos, and photographs…plus me.
Carl asked me–out of desperation, no doubt–to be the lead columnist on issues first-timers face, so I've got an article in there on how old your kids should be on their first visit.
Check out WDW Magazine if you have an iPad–and if you don't, isn't this a great reason to buy one?
And by the way, I have nothing to disclose here, as I have no financial relationship with WDW Magazine other than being a writer.  But Carl does still owe me breakfast…
Follow yourfirstvisit.net on Facebook or Twitter!
RELATED STUFF