Fastpass+ and MagicBands: A Report on My Field Trip and Other Stuff
By Dave Shute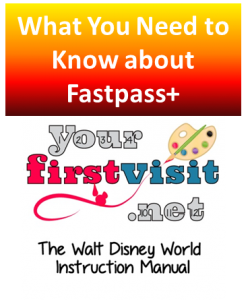 So last weekend I raced off to Walt Disney World to be a tester of MagicBands and FastPass+–both part of the emerging MyMagic+ offering at Walt Disney World.
FastPass+, which permits you—well, for now, those of you in the test–to reserve times to visit rides up to 60 days ahead, is the heart of MyMagic+, and what I was really interested in testing.
The short version is that my test went fine, (the photos on this page are from that visit–rides that I saw using FastPass+) but I'm still not sure how all this will shake out for typical first-time visitors to Walt Disney World who may never return. (A more detailed moment-by-moment "trip report" is here.)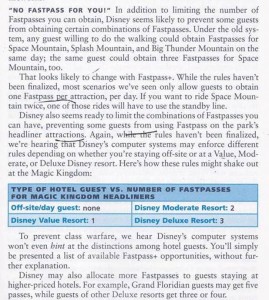 I already knew going in that there would remain several key questions that won't be fully answered until full roll out of the program—and maybe not even until a while after that:
How many "headliner" Fastpass+ per day can people get?  Will this vary for on and off-site hotels, and, for on-site visitors, by hotel class?  In the test, all on-site hotels are treated the same, and you can get three headliners a day.  Will that stay the same? See the excerpt above from the The Unofficial Guide to Walt Disney World 2014 (click it to enlarge it) for some speculation that it might not.
Will the parks still be relatively un-crowded at opening? I can think of three or four reasons why they might stay that way, and three or four why they might not.  This is partly a technical question (how many FastPass+ windows will be offered at 9a) and partly behavioral—how many people will grab those slots, and having grabbed them, get out of bed in time to use them?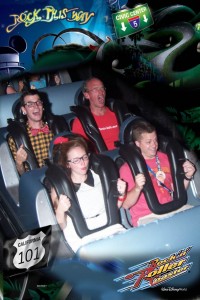 To these open questions—which the test couldn't answer and I didn't expect it to—a third question emerged that I should have thought of before, which is how many people will actually reserve Fastpass+ anyway?
This is important, as it has implications for how many regular Fastpasses will be available to be pulled on the day of visit.  (Based on Disney's current terms of service, at full rollout you'll be able to use one or the other, but not both.  During the test so far, you've been able to use both, though this could change at any time.)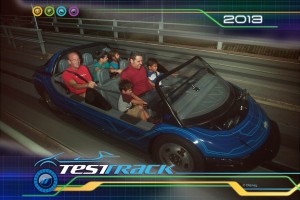 I started thinking of this because of Steve Russo's recent post on MousePlanet, which quotes an inside source– "Admiral Boom," no less!–as follows:
"The premise is that we can take some percentage of the FastPasses available in the parks and turn them over to the vacation planners, to be used as a perk for pre-planning one's stay (and/or for staying on property).
The goal is to minimize the impact of doing that to the already successful, current program. In the end, one will still be able to walk into a park and get FastPasses, just like we can today…
By the way, we don't expect pre-arranged FastPasses to be a major item. Studies have shown us that the majority of our guests don't want to pre-plan their vacations to that level."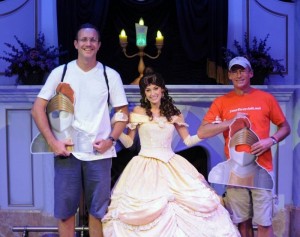 If this holds up—especially the last point–FastPass+ may have a smaller impact on visits than many of us have been thinking.
But maybe not.  It's a matter of headliner capacity.  If relatively few use Fastpass+, but all of them book headliners, it may be that you can get a Fastpass on the day of visit for Mickey's PhilharMagic…but not for the headliners.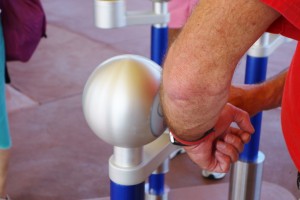 There's still no official word on the general release of FastPass+ to everybody.
One of the questions I did expect to be able to test last weekend was how well the system worked.  For me, it largely worked fine, but not perfectly.  I was able to make multiple changes, some on the fly, and most—but not all—MagicBand FastPass+ readers worked.
The fact that they didn't all work tells me there's still bugs to be fixed…which tells me that FastPass+ won't be fully rolled out for everyone probably until 2014.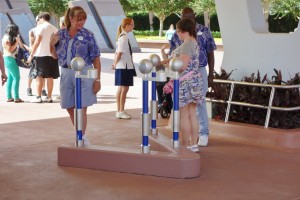 Multiple reports have been coming in that visitors to the test resorts are now able to book FastPass+ for visits beginning in November.  That's a good sign.
And on Tuesday, Disney CEO Bob Iger at the Goldman Sachs Communacopia Conference said that Fastpass+ will be "fully rolled out fairly soon…"
I'm trying to not read too much into the word "soon…."
Meanwhile, a more detailed moment-by-moment "trip report" is here.
Follow yourfirstvisit.net on Facebook or Twitter!
RELATED STUFF