Help Military Disney Tips Celebrate its Fifth Birthday!
By Dave Shute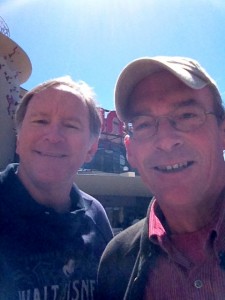 My friend Steve  is celebrating the fifth birthday of his site MilitaryDisneyTips.com.
Steve opened his site just about a month after this one opened, we soon discovered each other, and we've been helping our mutual readers ever since.  Just this year, he became the moderator of this site's military comments!
So wander on over to his site to help him celebrate, to hear his thoughts on the renewal of the Disney Armed Forces Salute, and just to say thanks!
And from me–Thanks, Steve, and happy birthday to your site!
Follow yourfirstvisit.net on Facebook!
RELATED STUFF